INDIANAPOLIS — After a cool start, it will be a sunny and pleasant day. The wind will still be out of the northeast today, sustained from 10 to 15 mph. Gusts around 20 mph will be likely at times. This will make for another pleasant, sunny day. Humidity will remain low, with afternoon highs in the mid-70s.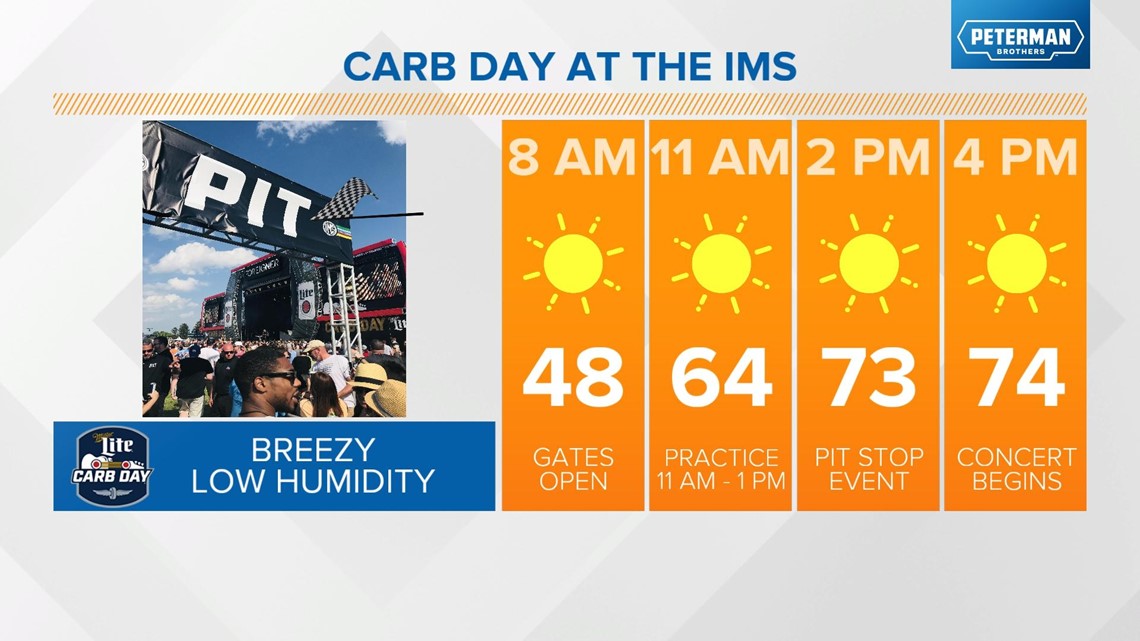 Tonight, it will be clear and cool, with temperatures falling into the upper 40s to near 50 degrees.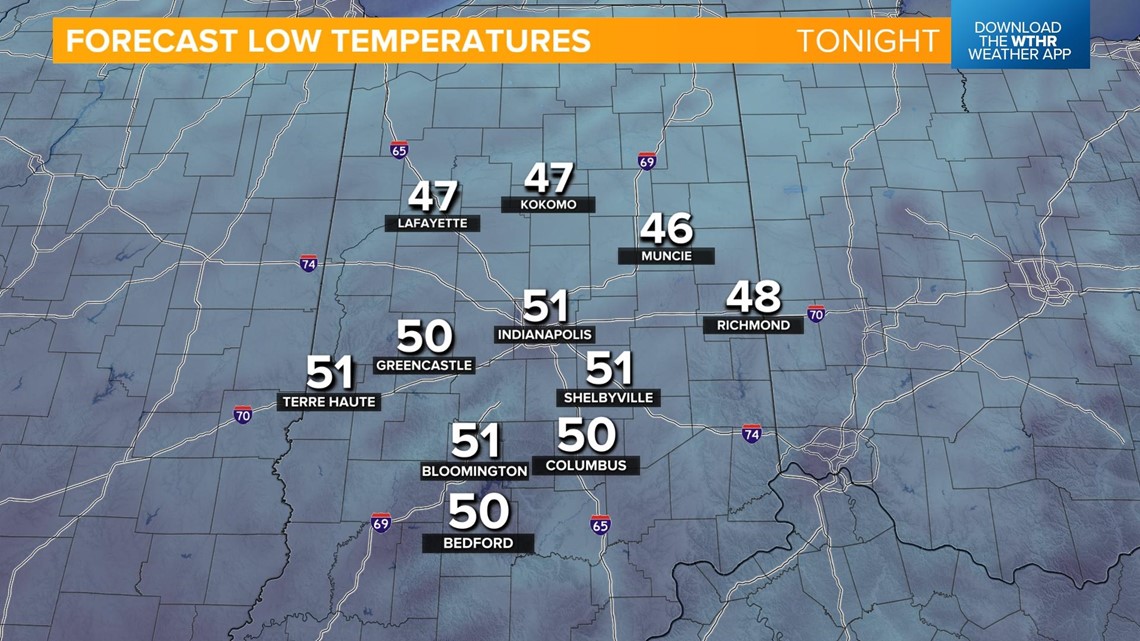 Saturday will be sunny and beautiful. The wind will relax, with highs in the upper 70s.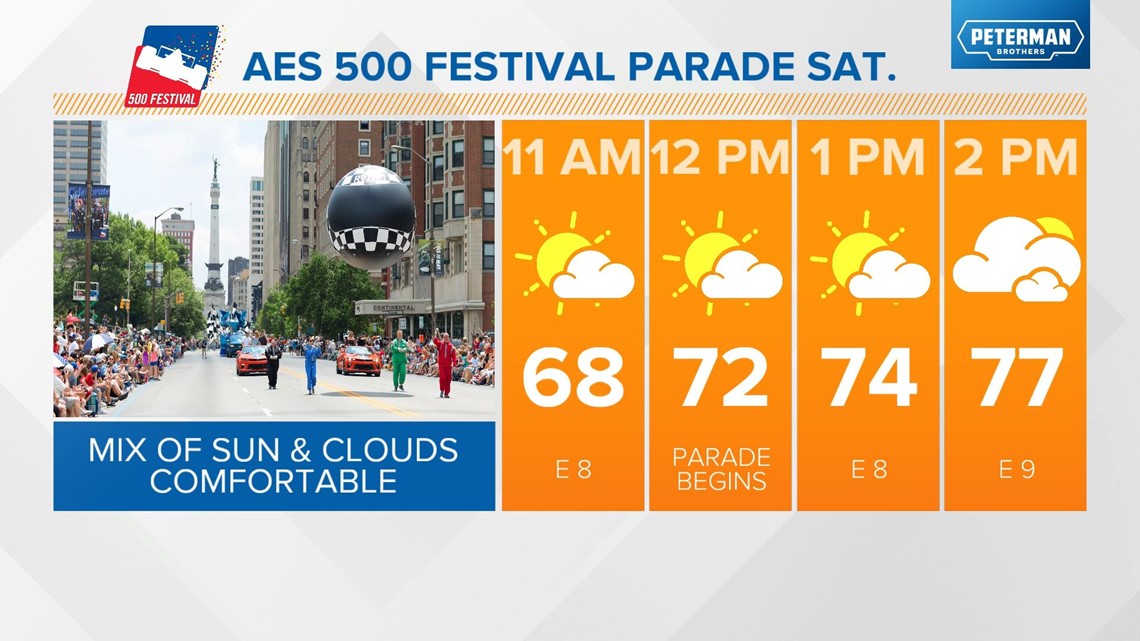 A system to the southeast will kick in clouds on Sunday.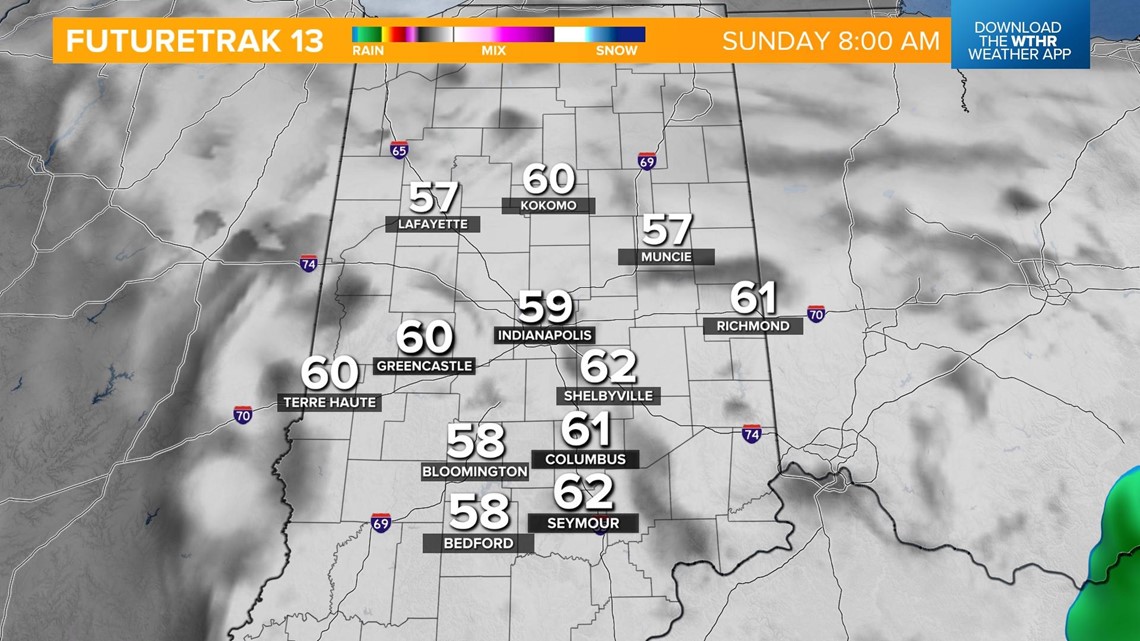 The system will move in closer by late afternoon. It's still likely the race will get in without any issues.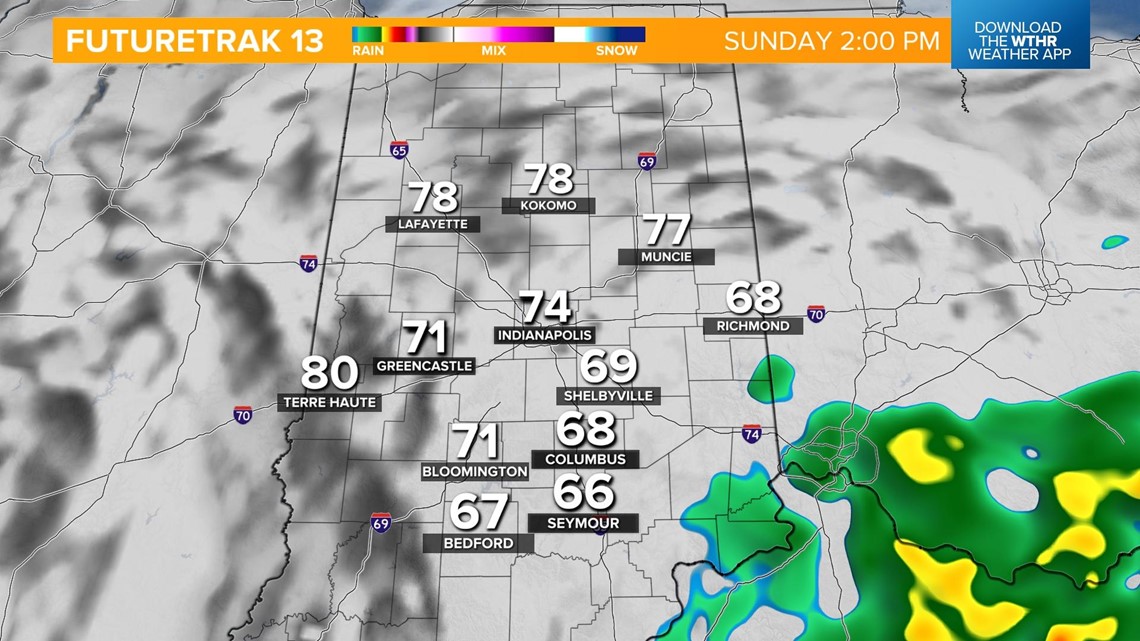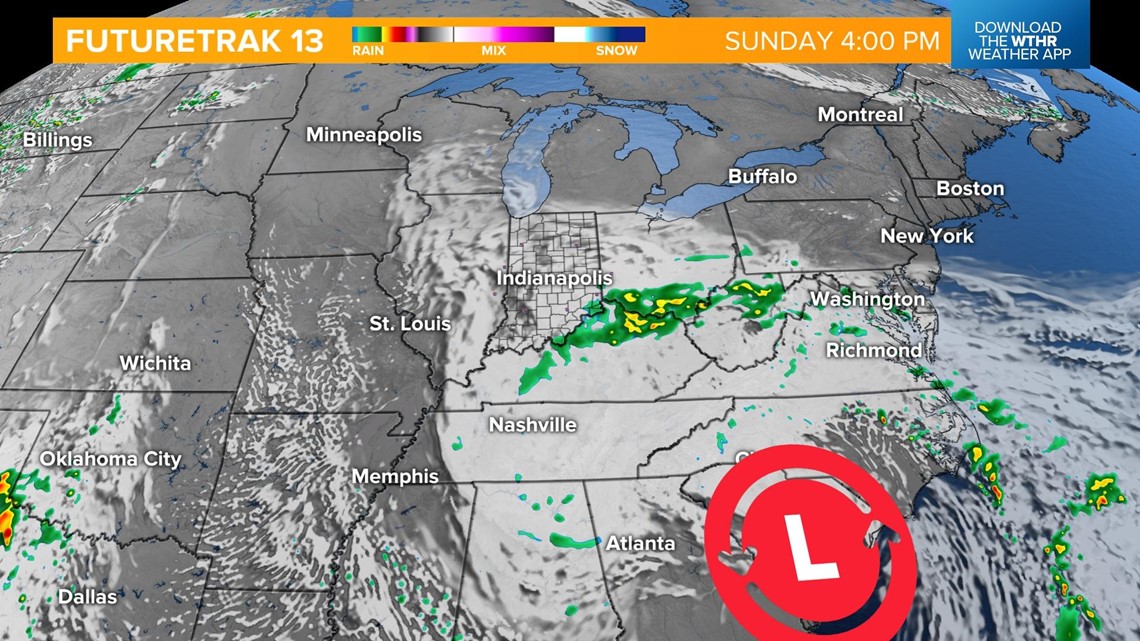 Race day looks mostly cloudy and warm, with highs in the upper 70s to near 80 degrees. If you are heading to the track for the 107th Running of the Indianapolis 500, make sure you grab sunscreen and drink plenty of water.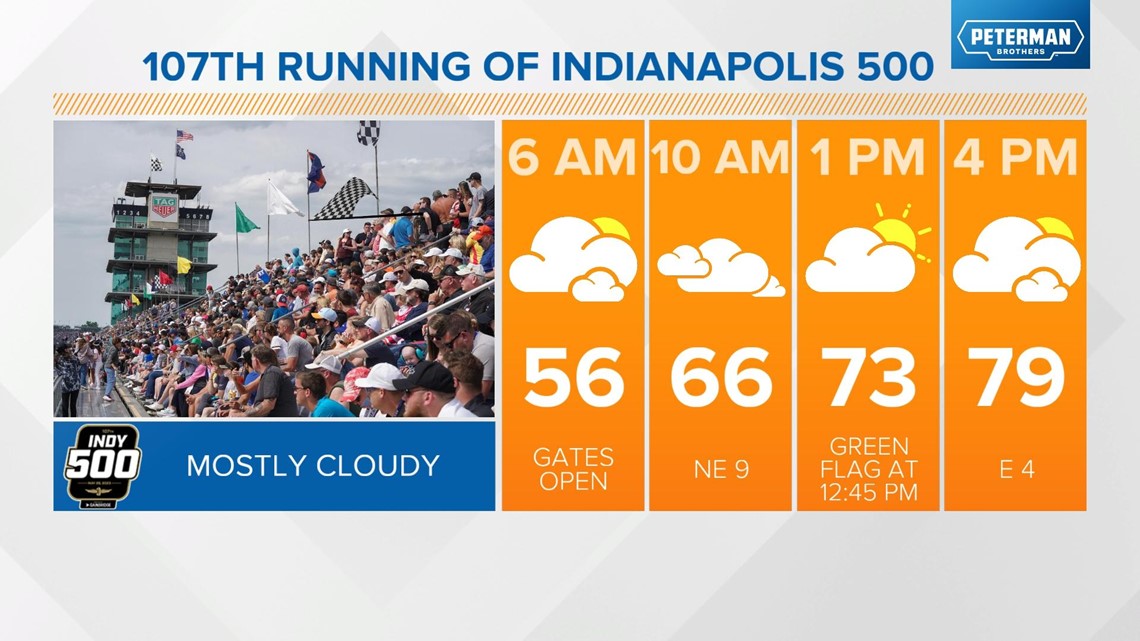 A sprinkle or two is possible on Memorial Day. Otherwise, it will be partly sunny and warm, with afternoon highs climbing into the low 80s.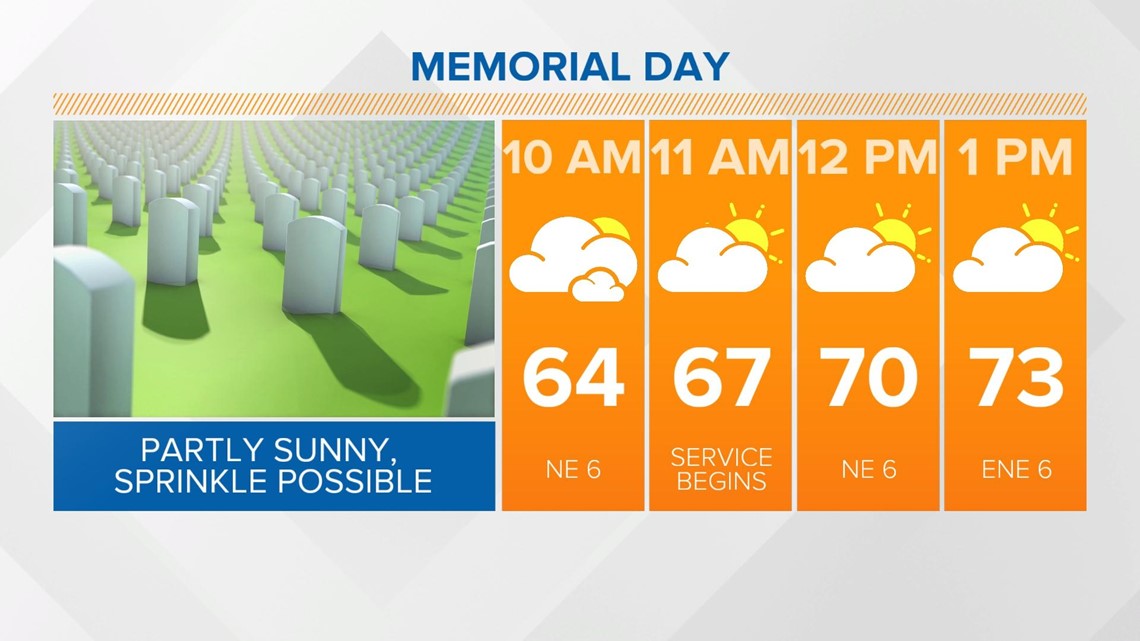 Temperatures will continue to warm up this week, with the end of May and start of June in the upper 80s and low 90s.