INDIANAPOLIS — It will be a hot start for June, with temperatures climbing more than 10 degrees above normal. Afternoon highs will be near 90 degrees, with a few isolated storms around again.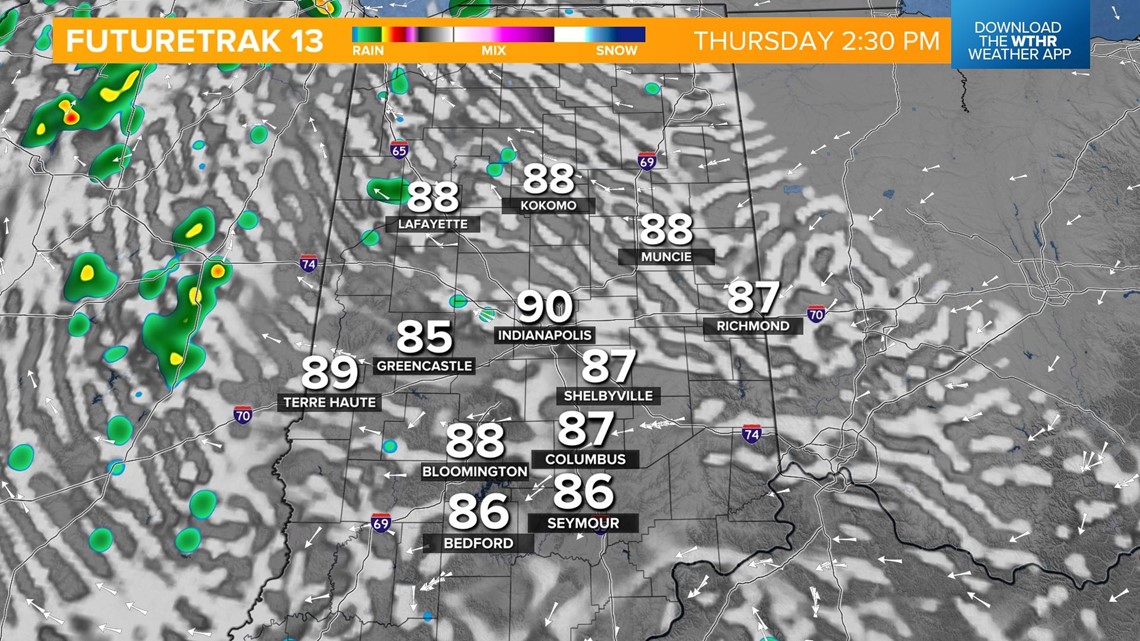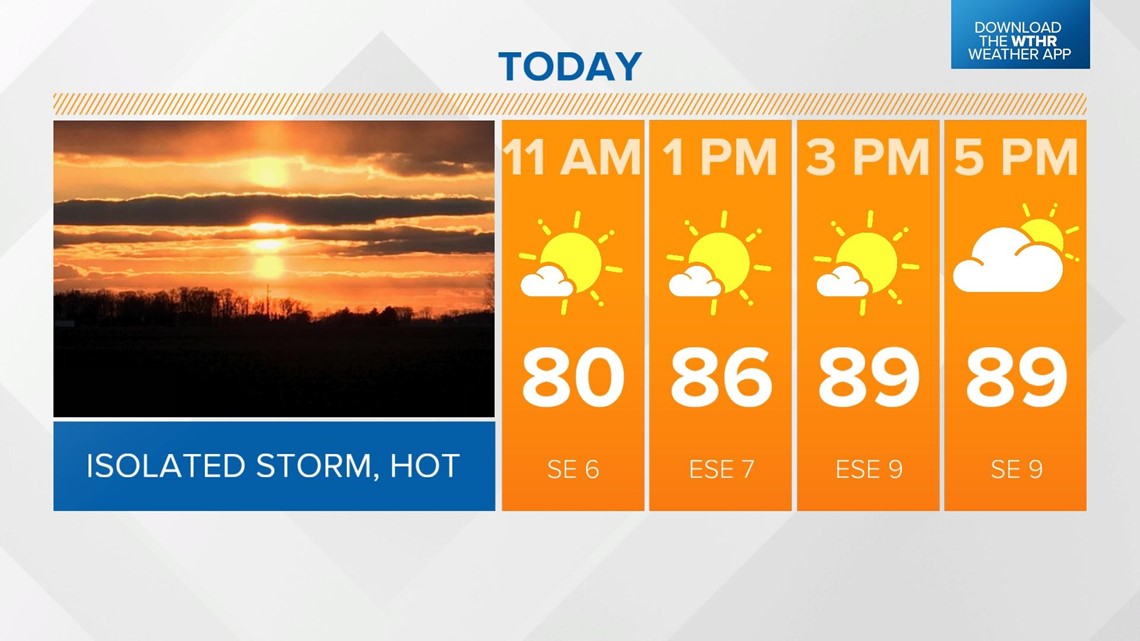 The skies will clear out later this evening, and temperatures will fall into the mid-60s.
Friday will be hotter, with sunshine and highs in the low 90s.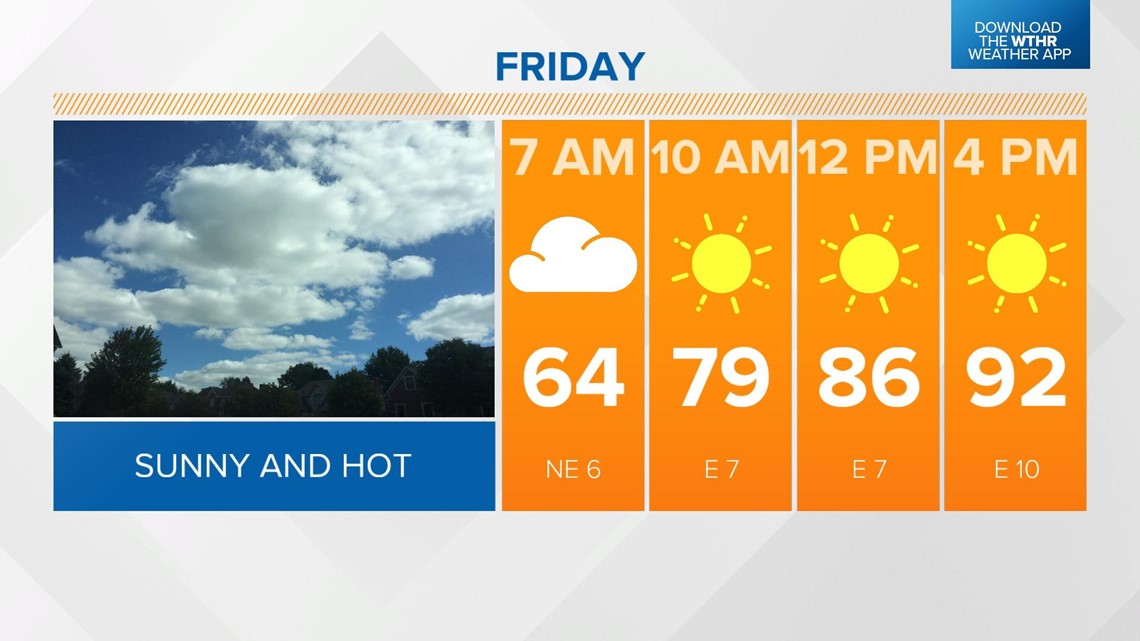 Dewpoints will dry out into the low to mid-40s by afternoon.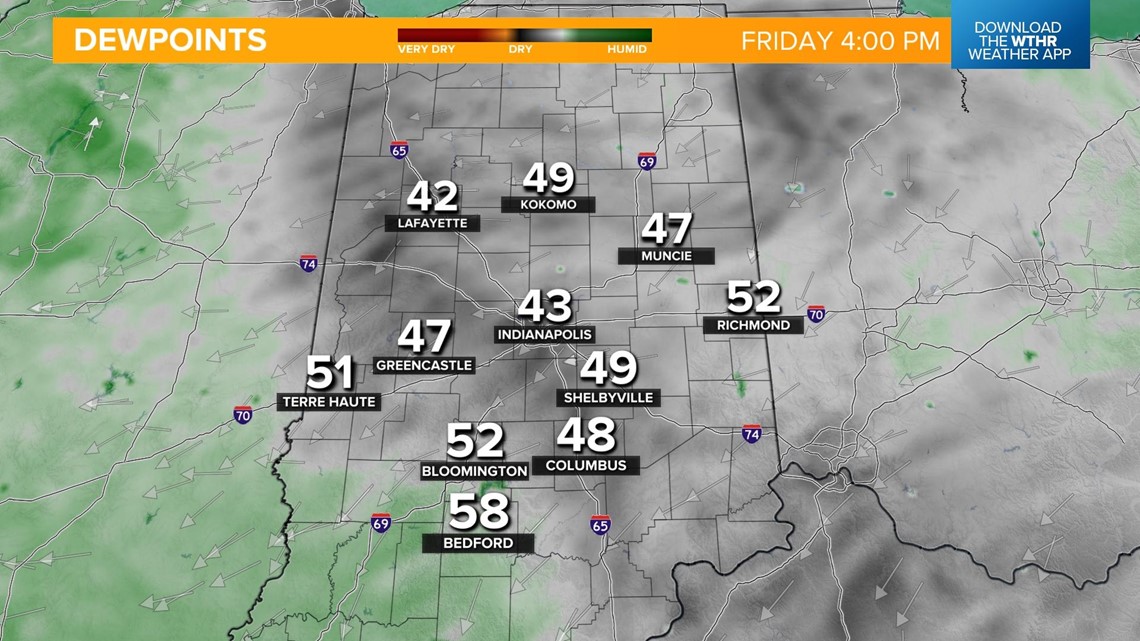 The dry air allows the air temperatures to easily warm up.
The weekend will be hot and sunny. It will be a dry heat, with dewpoints in the mid-50s.
Temperatures will be back into the low 90s on Saturday, with highs in the upper 80s Sunday.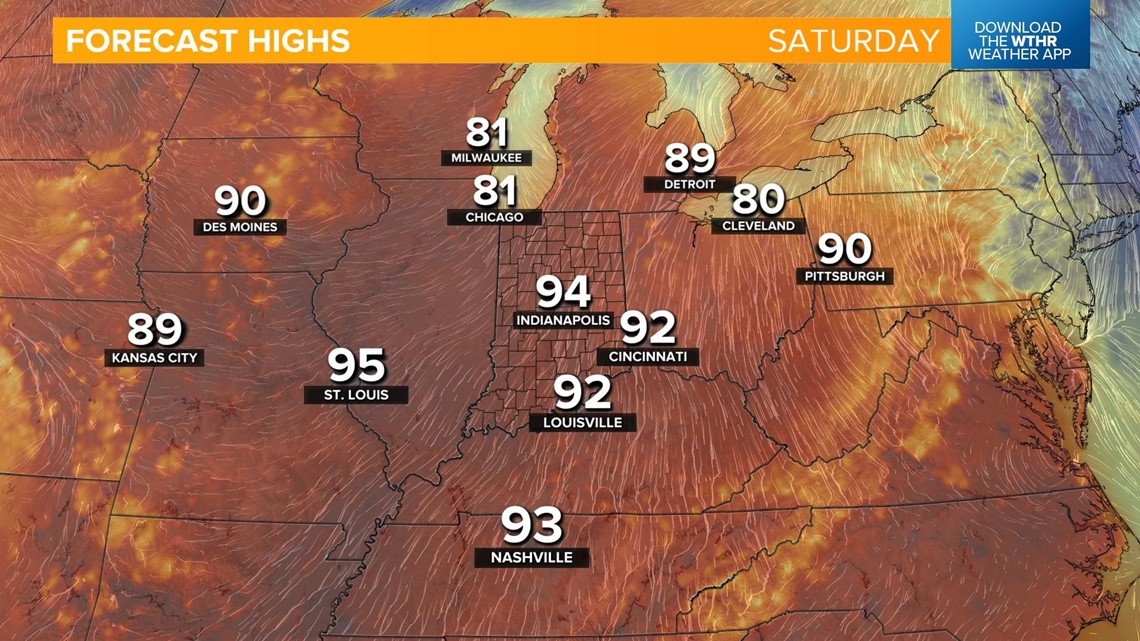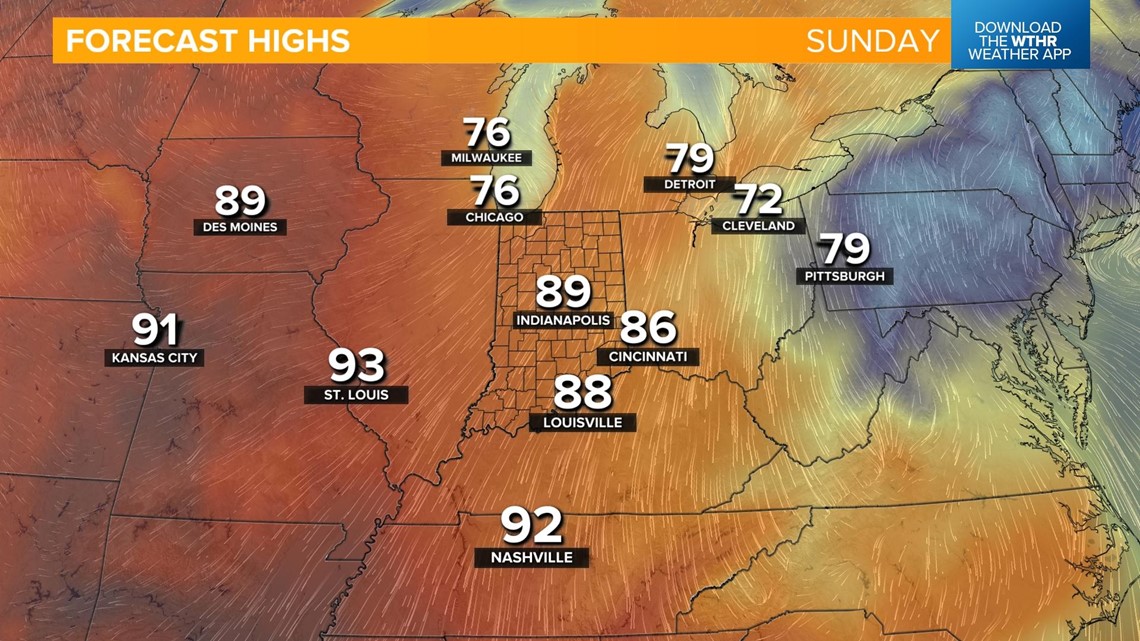 The pattern changes a bit next week. The wind flow will be from the north, allowing temperatures to drop a bit. Humidity will also fall, with dewpoints back into the 40s. Afternoon highs will be in the low 80s, and lows will be back into the mid- to upper 50s.