Heavy rain has impacted central Indiana with many Areal Flood Warnings in effect. The record rainfall for Indianapolis today is 1.16" set in 2005.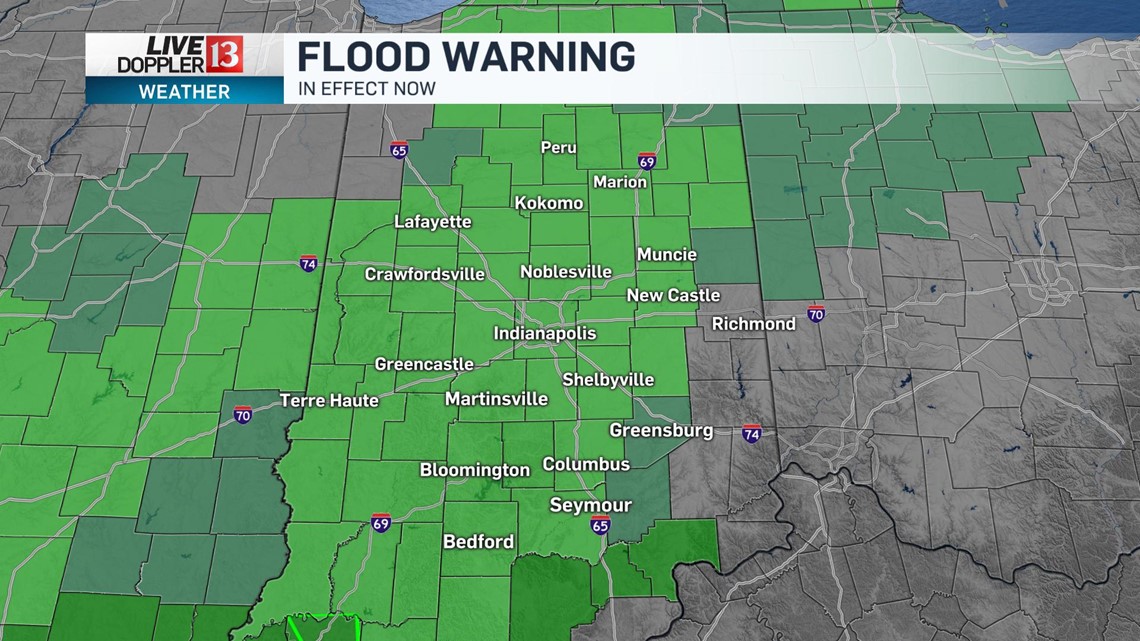 Here is flooding along the White River, just north of Noblesville in the Riverwood area.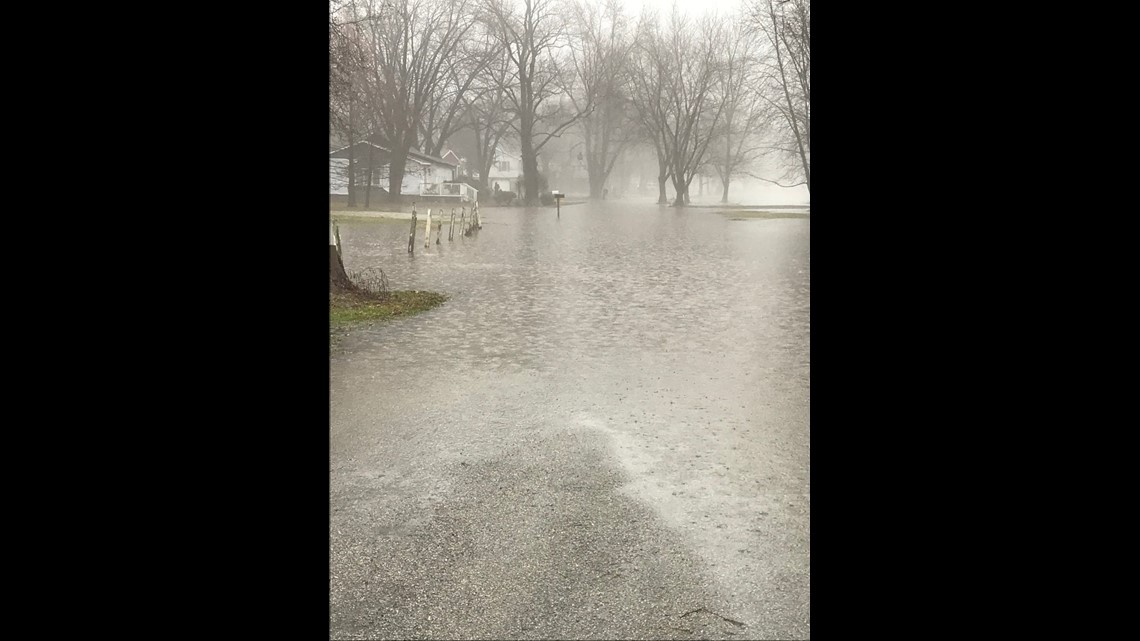 Watch out for ponding on roads and keep both hands on the wheel today! Temperatures have been holding near steady in the upper 50s and low 60s today and will start to fall later this afternoon.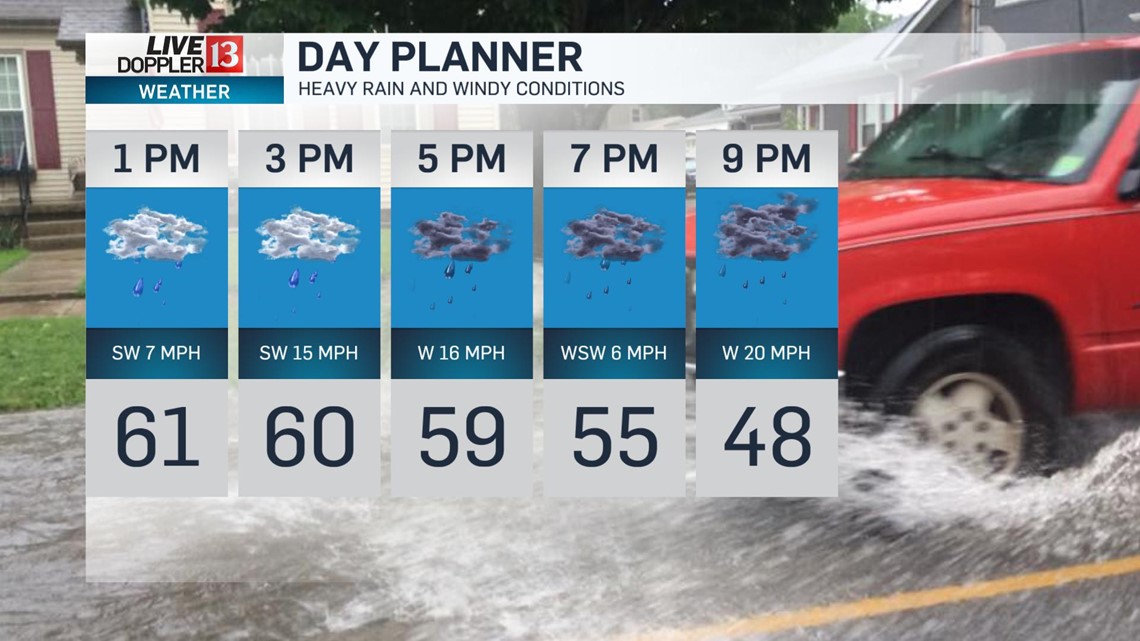 The low will continue to track across central Indiana this evening.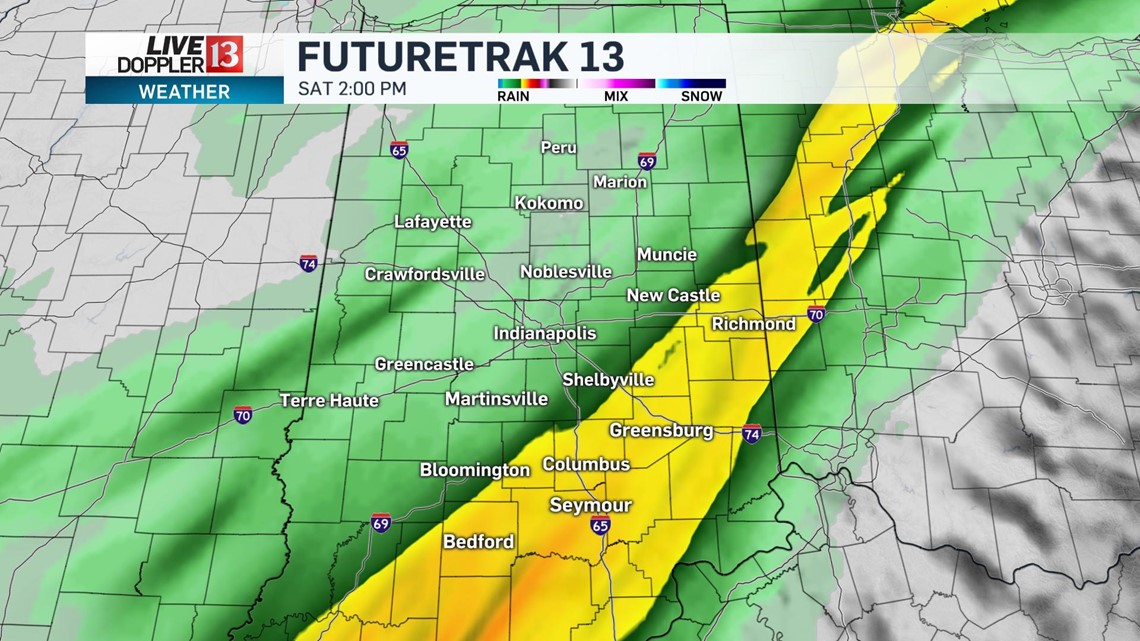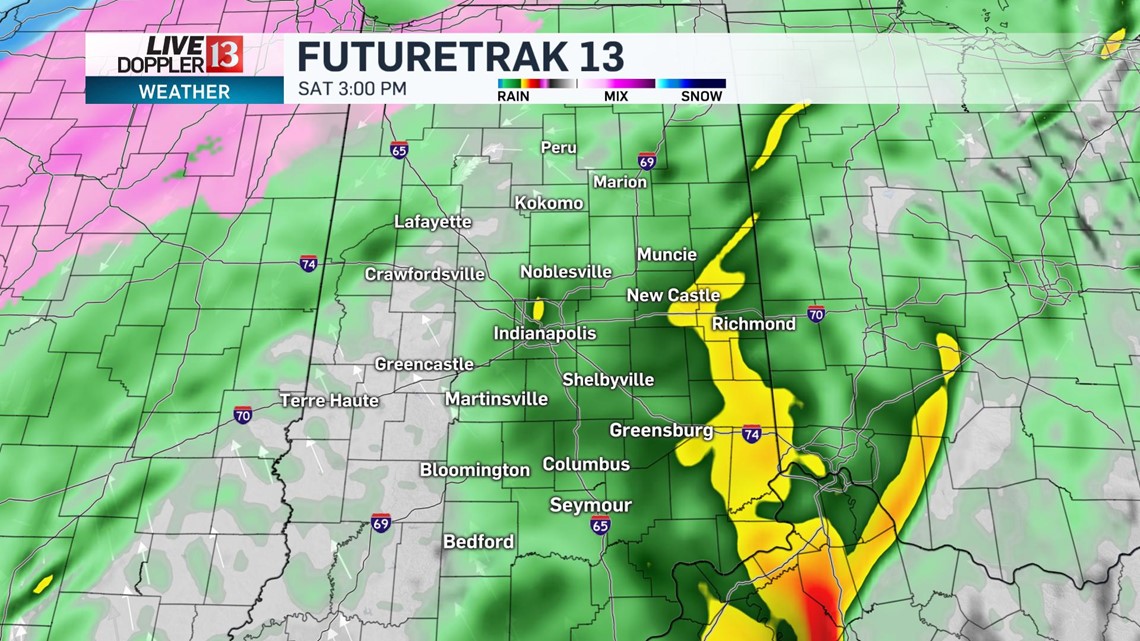 A few strong to severe winds are possible today. Stay weather aware throughout the day. Flooding will continue today in low lying area and rivers and streams. Most rivers in central Indiana are already under a Flood Warning. Storm totals with this system will be from 2" to 5" of rain by the time its all said and done tonight.
Gusty winds will continue too.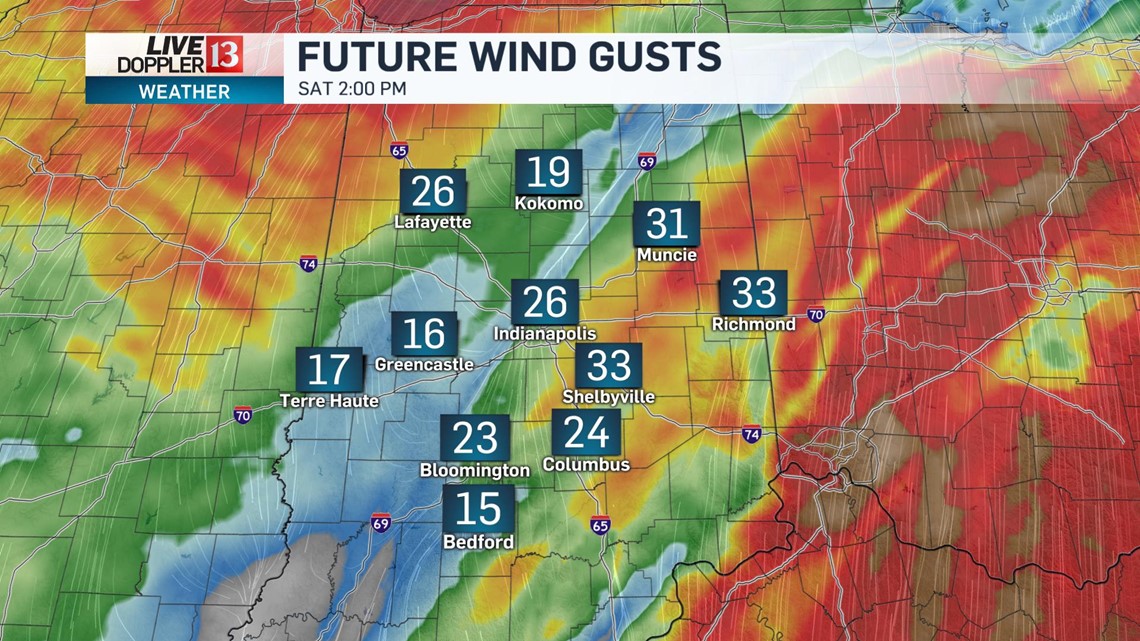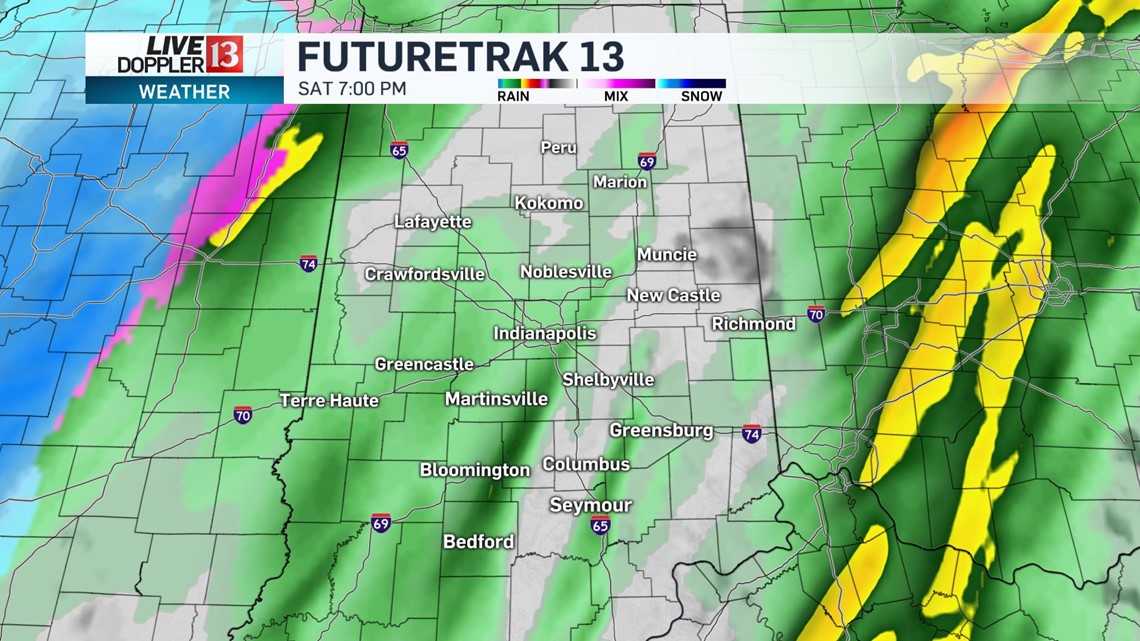 Colder air wraps in behind this system tonight. Temperatures will fall quickly from the upper 50s into the mid 30s. Any left over precipitation will shift over to some light snow, however, no accumulations is expected.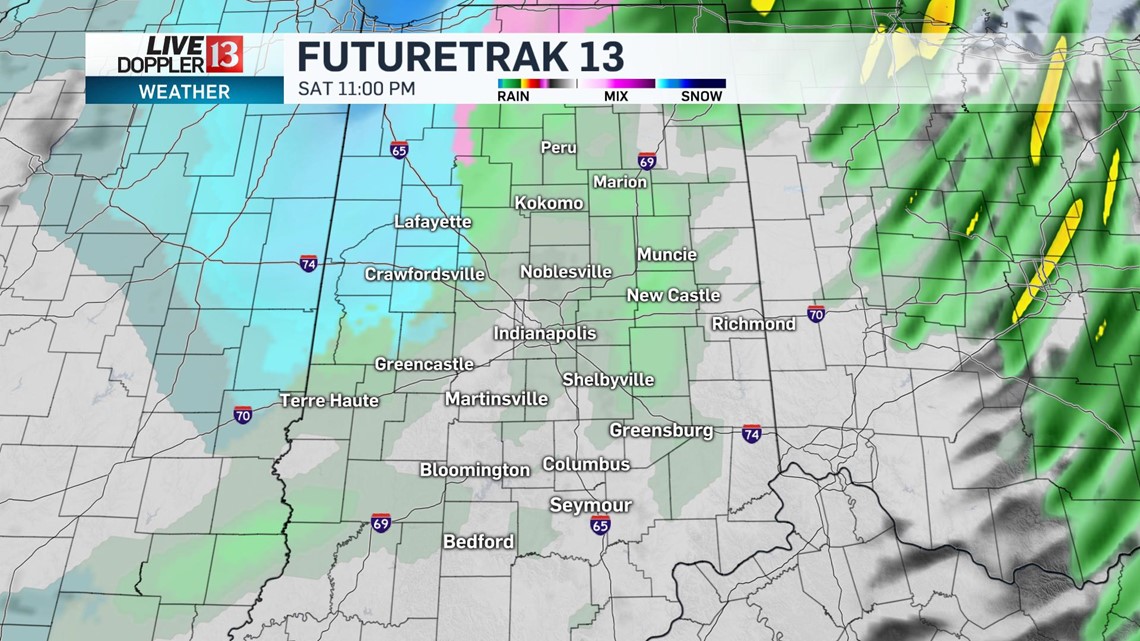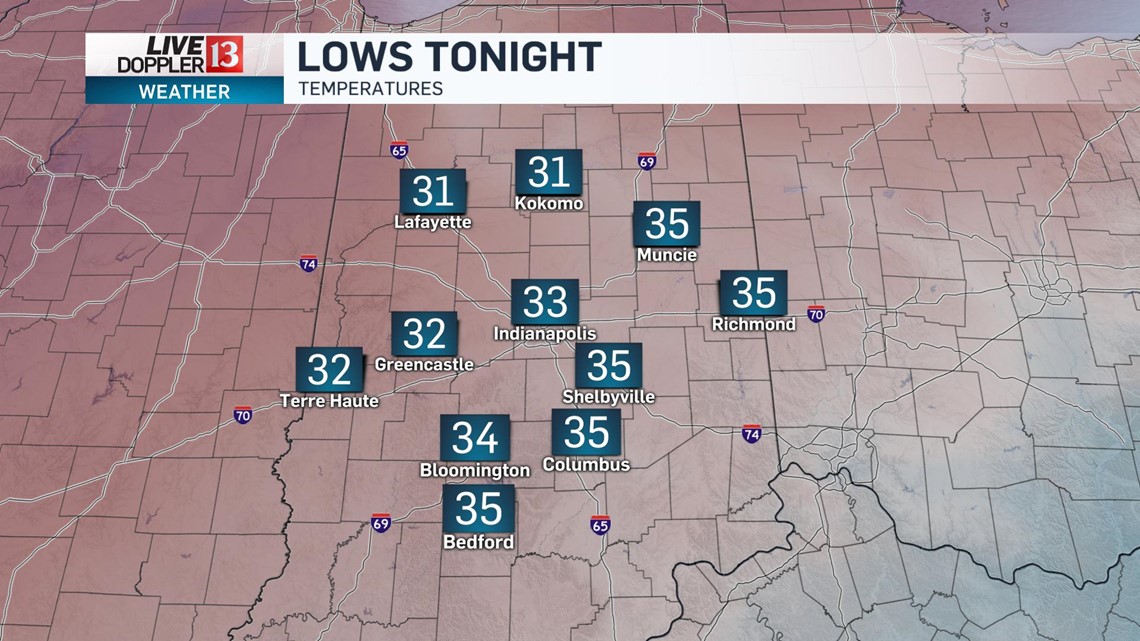 Temperatures will fall into the low 30s by Sunday morning. ​
It will still be breezy, making it feel like the upper teens and low 20s.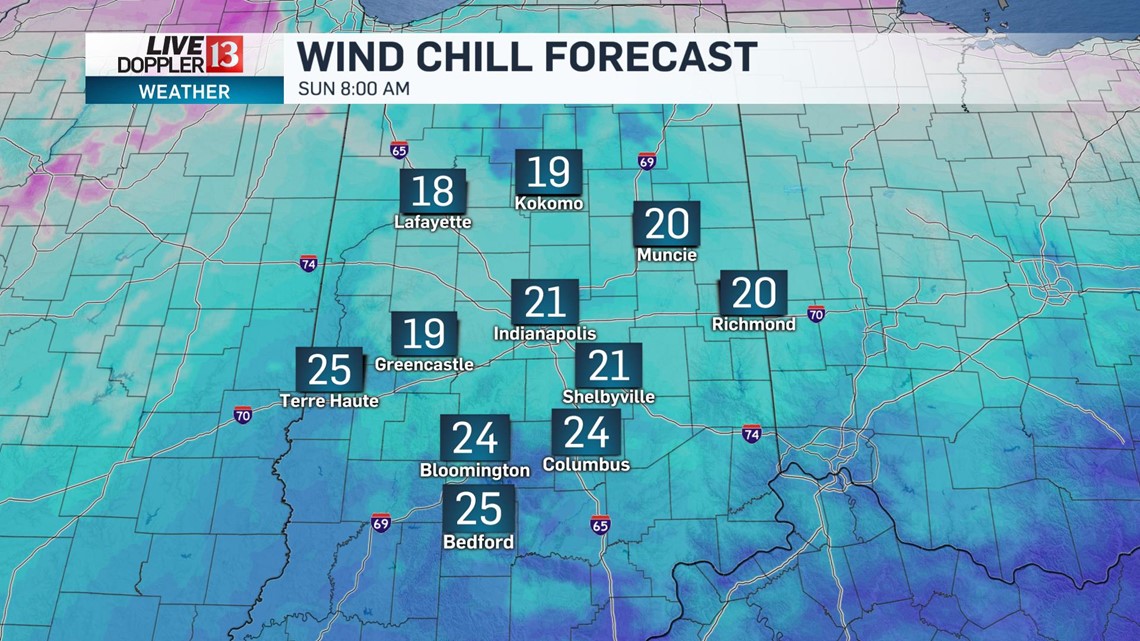 Temperatures will climb back into the upper 30s to near 40° Sunday afternoon, still above average for this time of year.
The skies will slowly clear out to partly cloudy.