It was another mild January day for central Indiana. In fact, we haven't highs in the 30s since December 31st.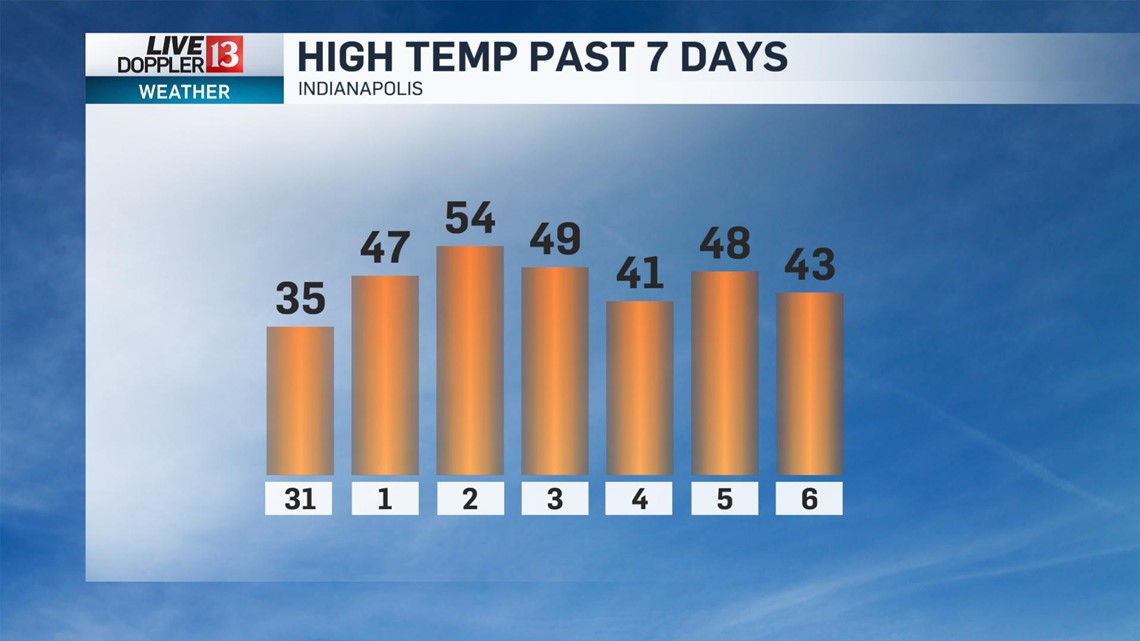 That changes tomorrow. It will be a colder day on Wednesday, with afternoon temperatures in the lower and middle 30s. You will need that heavier coat all day. Early morning numbers will be in the lower 20s for kids at the bus stop. There is lots of sunshine in the Wednesday forecast.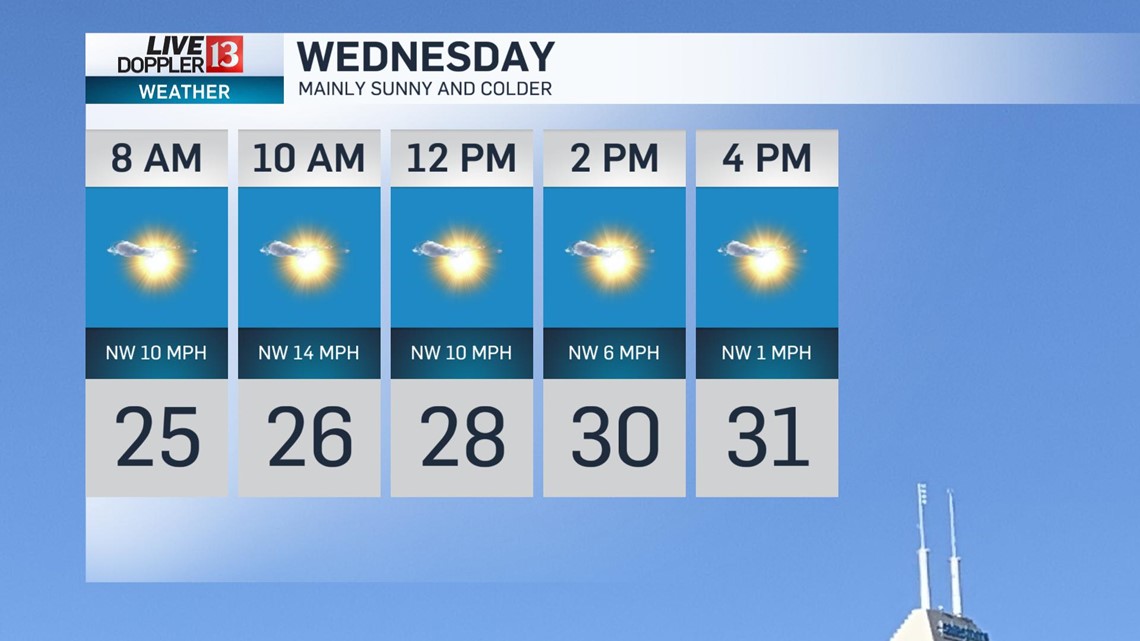 Clouds and milder air return on Thursday. We are forecasting highs in the lower 50s on Thursday. Most of the day will be dry, with rain chances arriving Thursday evening. There is the potential for a heavy rain event for central Indiana from late Thursday through Saturday. There is the potential for 2 to 4 inches of rain. Lowland flooding will be a concern late this week and this weekend. It will be rain and not snow, as we are forecasting near 60 degrees on Friday and Saturday.
On the northwest side of the heavy rain, there will be ice and heavy snow. Right now it doesn't look like that colder air gets here until later Saturday. As the colder air arrives, the rain may mix or change to a wintry mix or snow showers late Saturday. We will keep you updated. Here is an early look at the timeline.