INDIANAPOLIS — The snow from earlier today was heavier than expected for a few reasons: stronger weather system, lake enhanced moisture and colder air. This system will be the even stronger winter storm to impact the East Coast tonight and Saturday. There will be some big cities like New York and Boston that may get a foot or more of snow. This is a high impact and dangerous winter storm that will impact travel. Stay weather aware if you are headed east this weekend.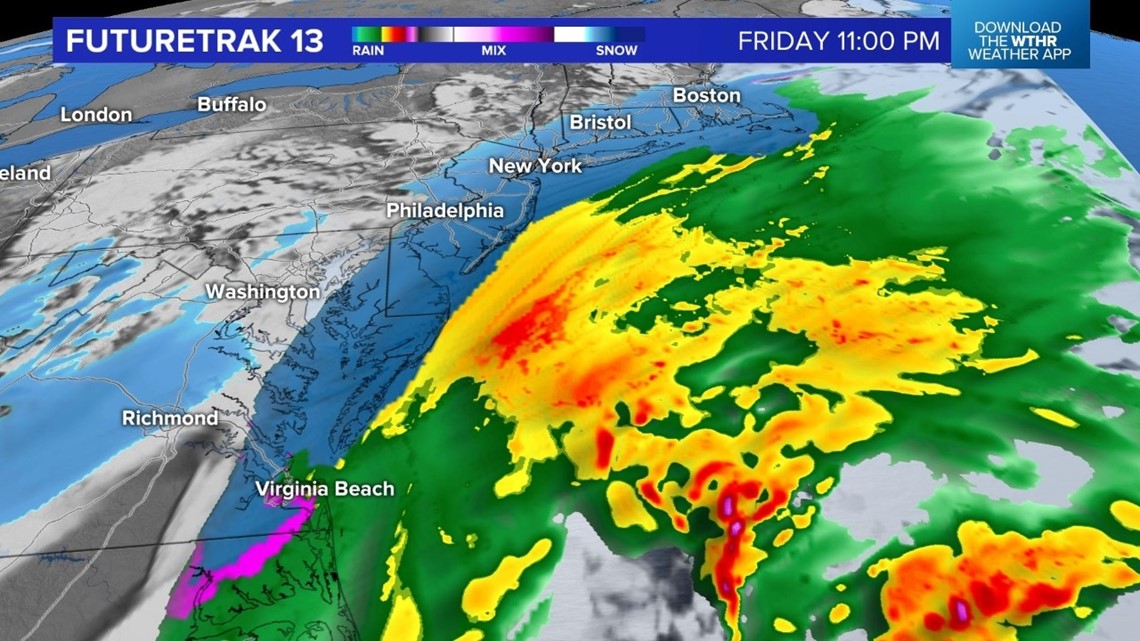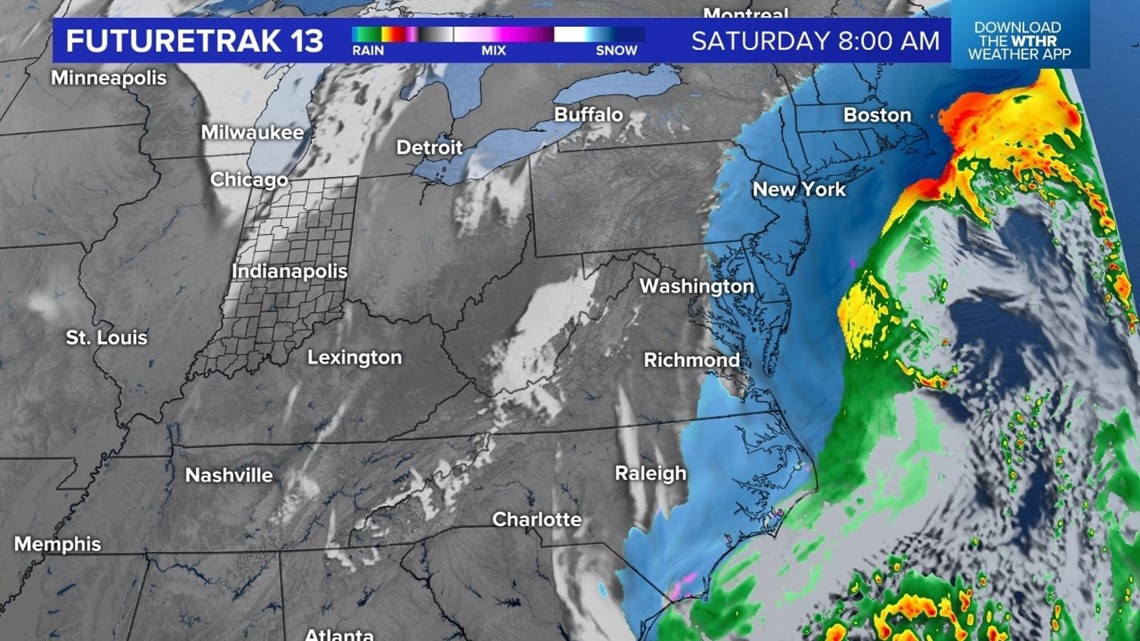 Our local concern overnight will be refreezing and some slick roads later tonight and early Saturday. Overnight temperatures will fall into the range of 5 to 10 degrees. There is sunshine in the weekend forecast. It will be cold and in the upper 20s for highs on Saturday.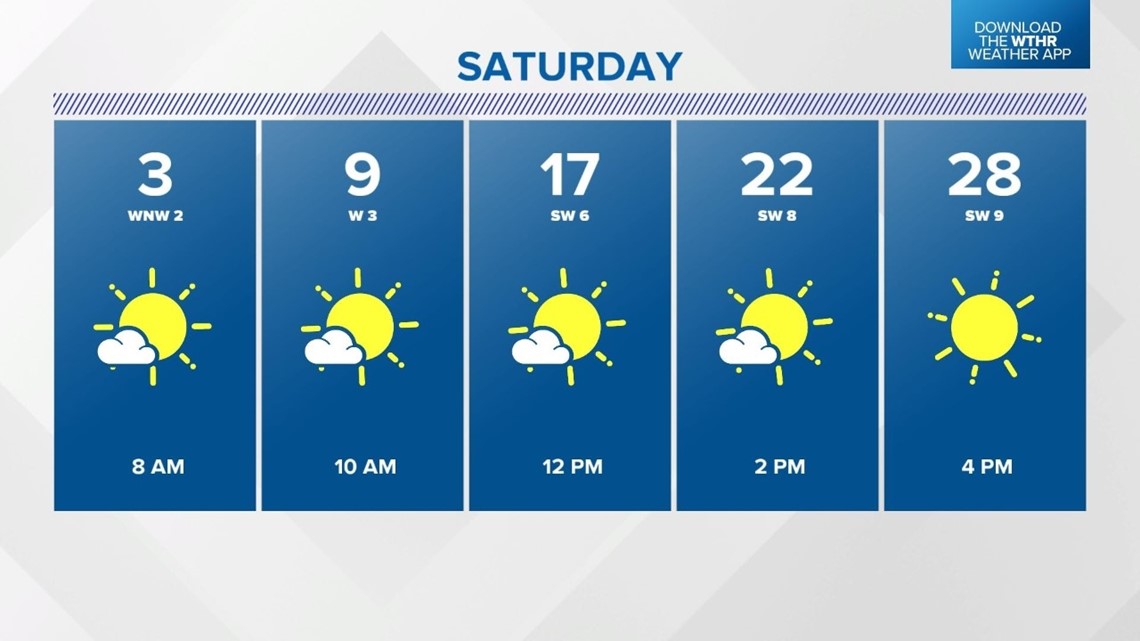 Highs reach the middle 30s on Sunday.
We are still forecasting some milder air for early next week. This will mean highs in the lower 40s on Monday and the upper 40s on Tuesday. A few rain showers are possible on Tuesday.
A high impact storm is expected Wednesday through Friday next week. Rain, wintry mix and snow are all possible. We will keep you updated.