INDIANAPOLIS — We hit 90 degrees for the first time this season yesterday – about 17 days ahead of the average first 90°+ day of the year. On average, Indianapolis sees around 22 days with highs of 90°+ a year.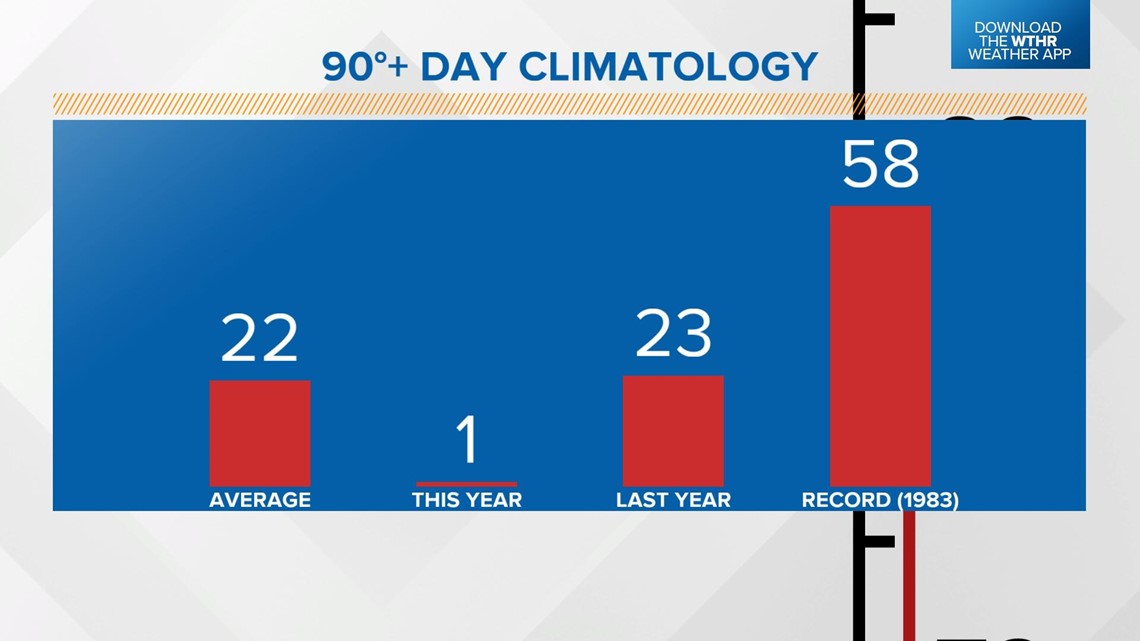 The heat streak continues today. We'll start the day with some high, thin clouds making way for plenty of sunshine through the afternoon. While the influencing air mass is relatively dry, preventing it from being overly muggy today, the dry air heats up quickly and will allow temperatures to peak in the low-to-mid-90s this afternoon. With some heat-induced clouds possible in the late afternoon, a stray shower or storm can't be ruled out.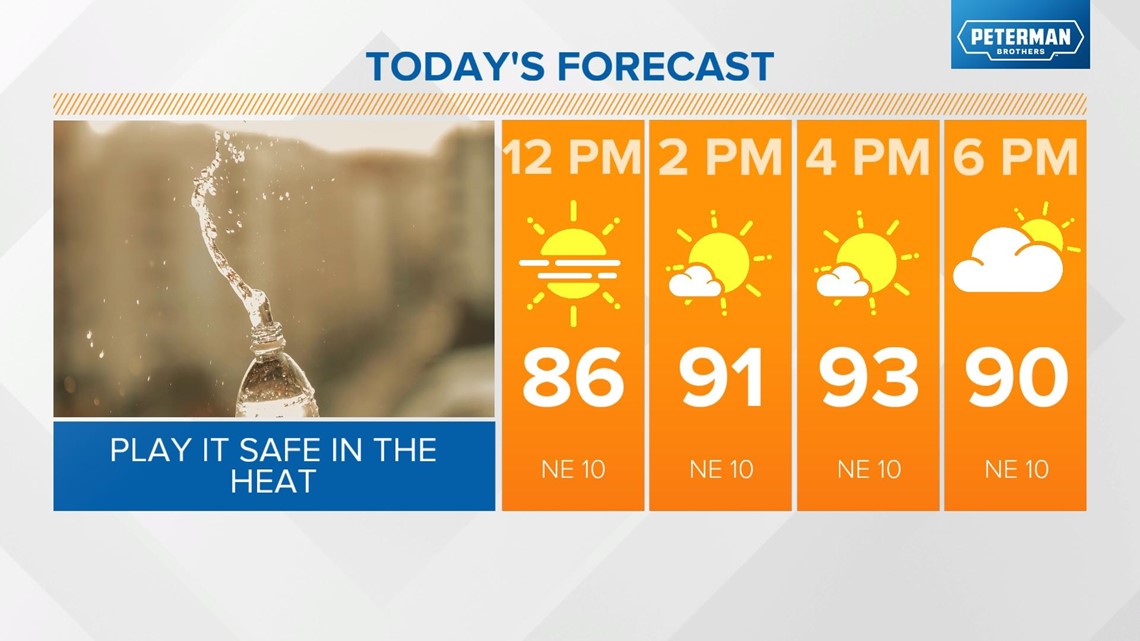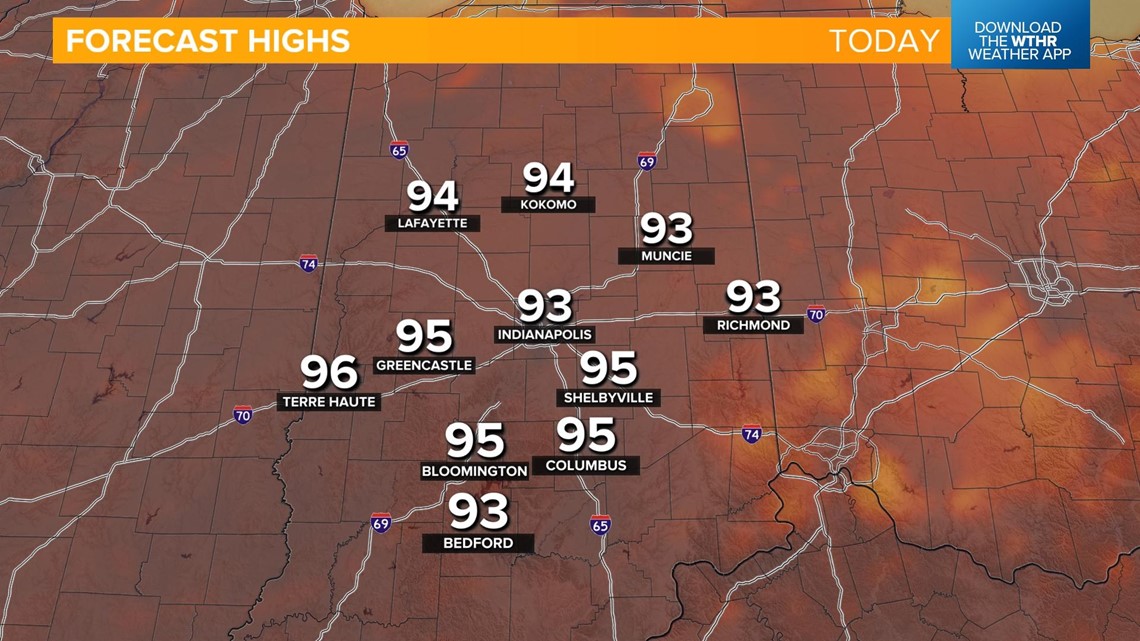 With this early-season heat, we want to remind everyone how it can impact the inside of cars. Always check the back seat, and never leave kids or pets inside a parked car.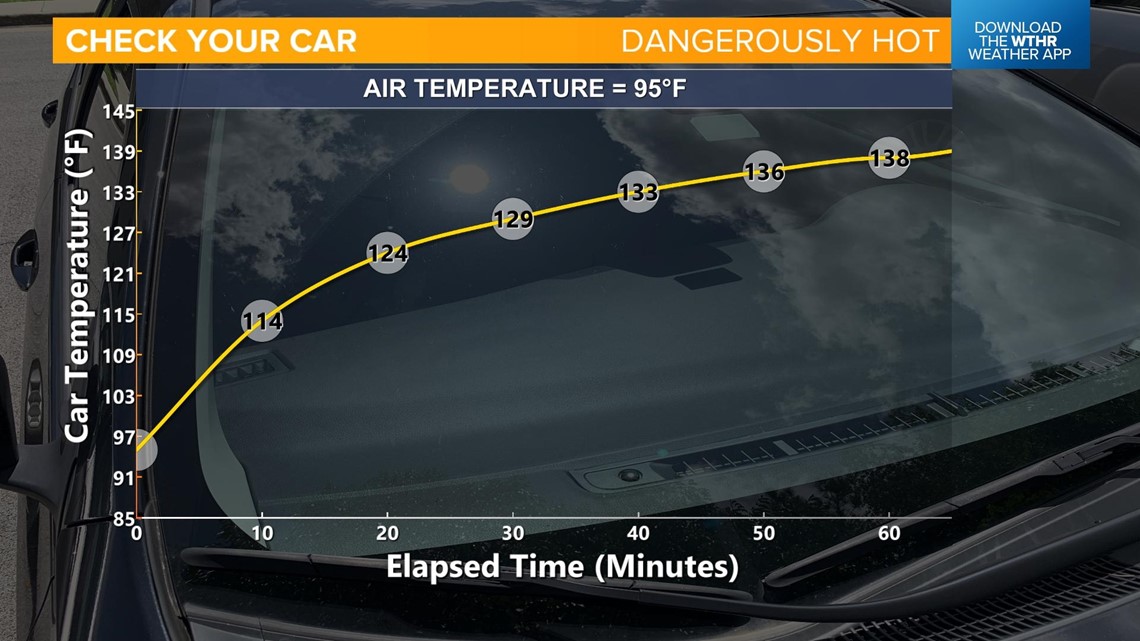 Most of the area is also under an Air Quality Alert today. With a combination of high temperatures, light winds, and low humidity, high levels of ozone emissions may cause breathing problems for those in sensitive groups. You can also do your part to reduce emissions by carpooling, waiting to mow or refuel after 7 p.m., and conserving energy by turning off lights or setting the air conditioner to 75 or above.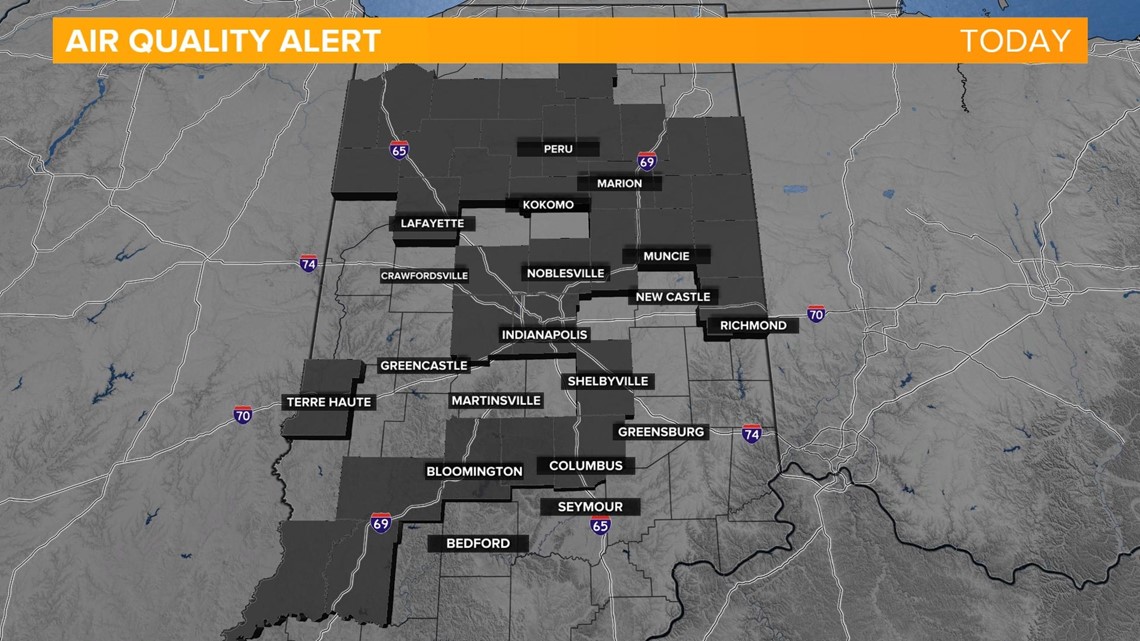 Skies will clear back out this evening and overnight as temperatures drop into the low 60s. Winds will begin to increase overnight, gusting to 20 mph at times from the northeast, and this trend continues into Sunday. With a stronger wind, temperatures will be hindered by a few degrees at least with highs in the upper 80s under a mostly sunny sky.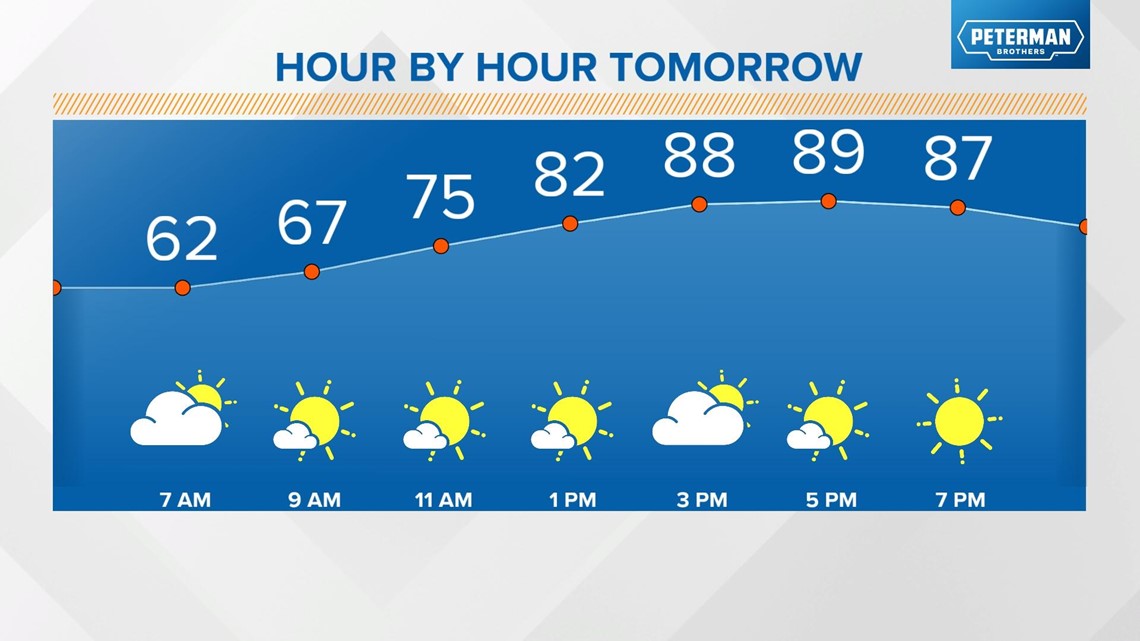 We'll see this hot pattern begin to break down on Monday, with highs falling into the mid-80s and into the low 80s Tuesday. The most comfortable days next week will be Wednesday and Thursday, with highs in the upper 70s and lows in the 50s. The heat will slowly build back in by late week and into next weekend, with highs returning to the 80s.