INDIANAPOLIS — It is going to be a cold night with temperatures falling into the range of 8 to 13 degrees for most of central Indiana.
Wind chills will be in the range of 0 to 10 degrees early Tuesday.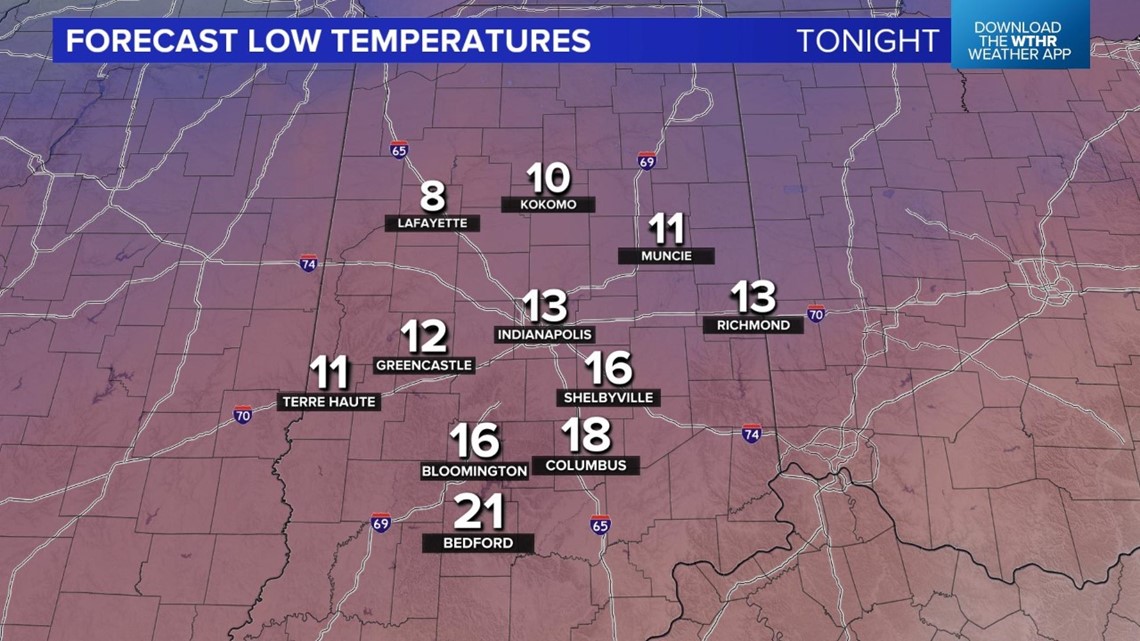 A few snow showers are possible south due to a developing winter storm that brings the threat of ice to parts of Texas into Tennessee. That storm will stay south but be close enough for a few flurries or snow showers south.
Expect a little sunshine on Tuesday but it will stay cold with highs only in the middle 20s.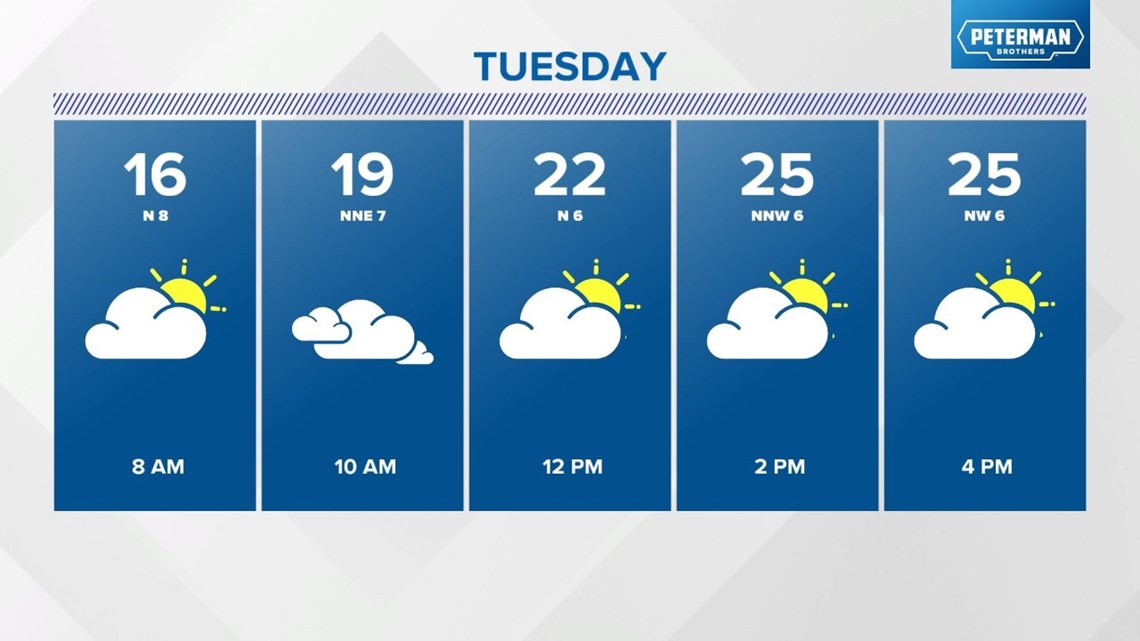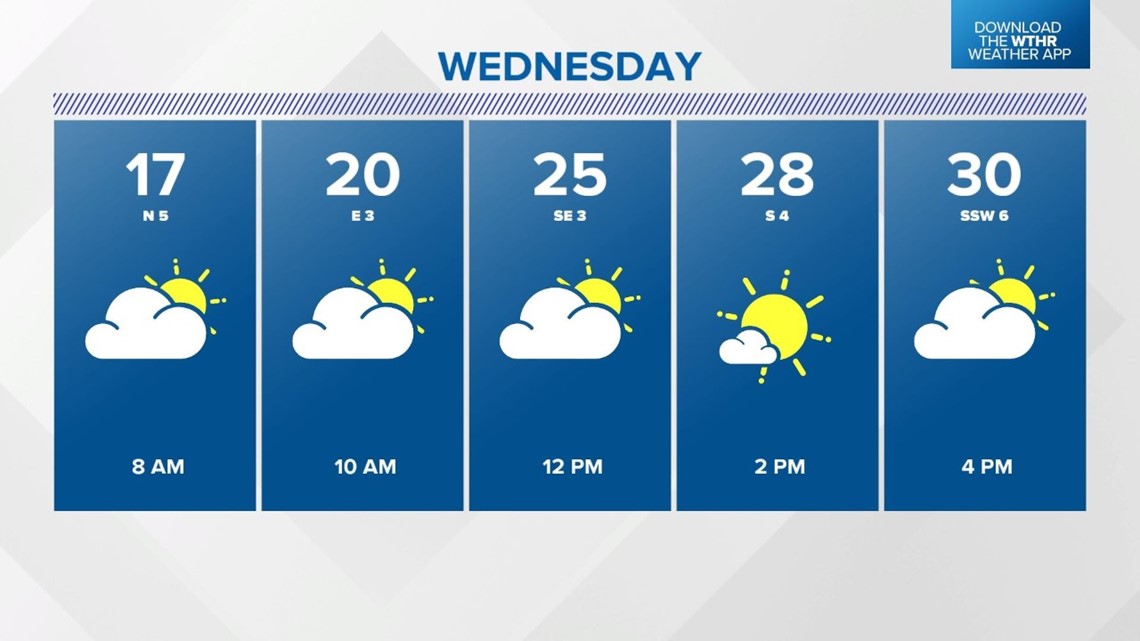 There will be more sunshine on Wednesday through Friday. Highs will be near 30 on Wednesday and in the lower 40s on Thursday, but it is back into the 20s for highs on Friday.
As we look ahead to the weekend, it will be more mild as the 40s return. Saturday will be breezy and a few rain showers are possible on Sunday.