INDIANAPOLIS — After another stellar weather day in central Indiana Tuesday, our focus shifts to the west and the next rain-maker in less than 24 hours. But not before a rather pleasant evening of temperatures in the 70s and only a slight chance of sprinkles coming from the increasing cloud cover.
With relatively dry air from a comfortable Muggy Meter, the bulk of precipitation from a bigger piece of energy in the Plains won't arrive until after 7 a.m. Wednesday.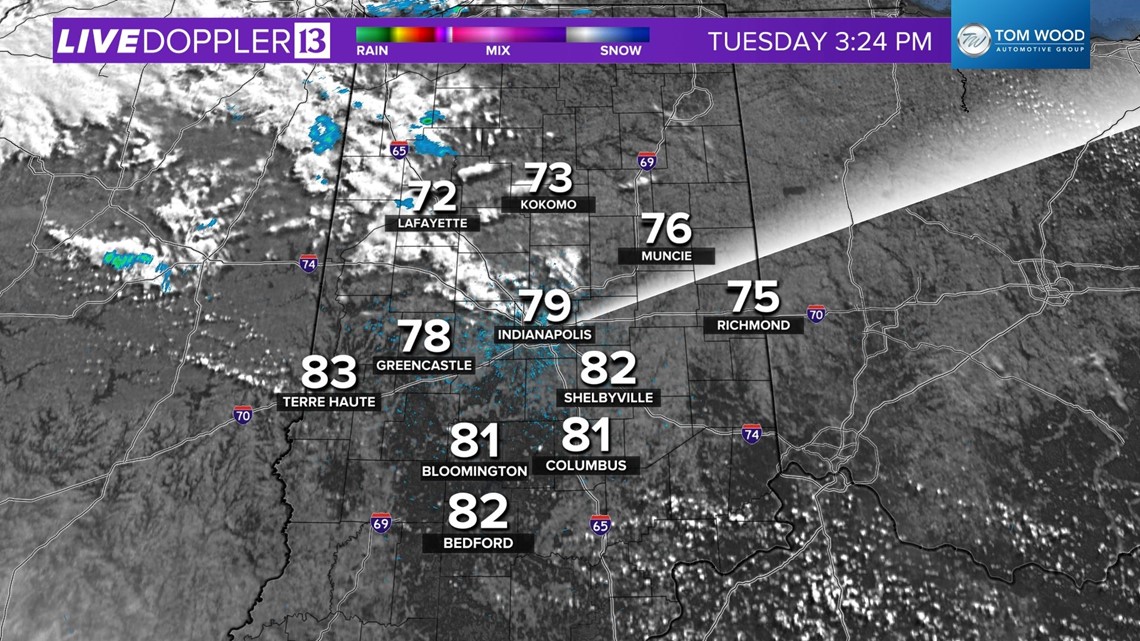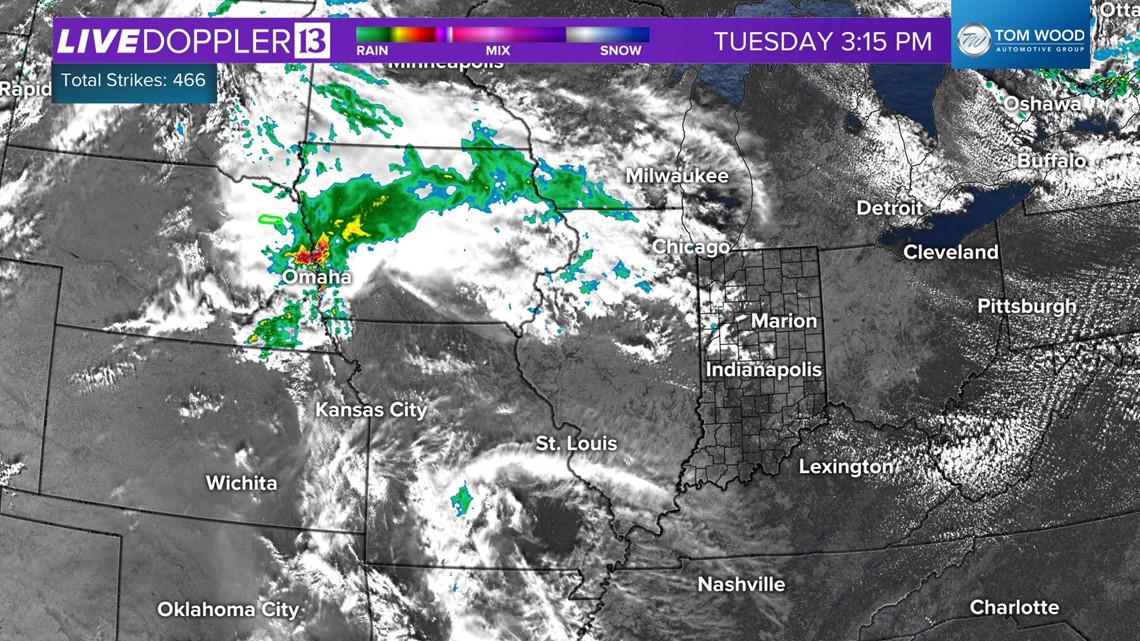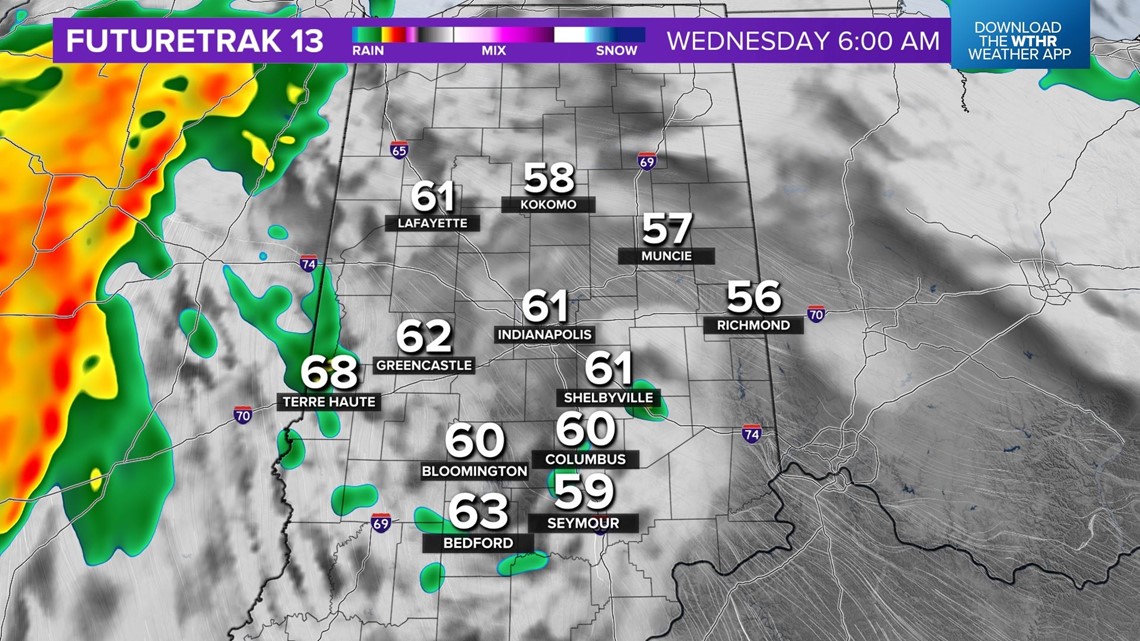 This sets the stage for a wet late morning, midday, and early afternoon, with high impacts to day 2 of Indy 500 practice at IMS. There may be some time for laps in the morning but drivers will definitely be on borrowed time for dry weather.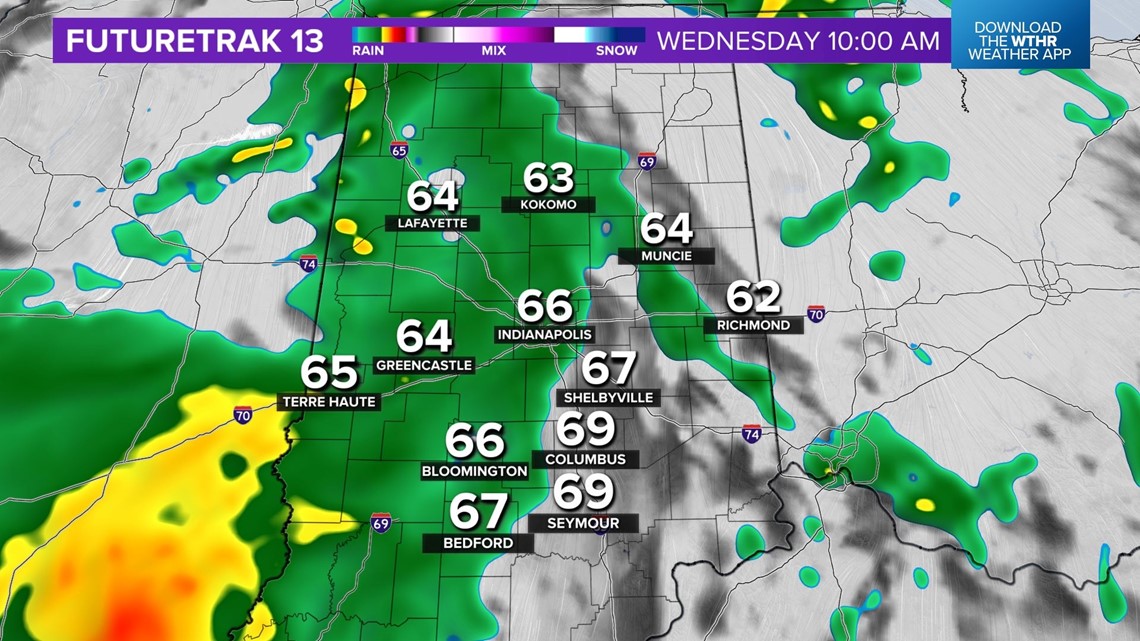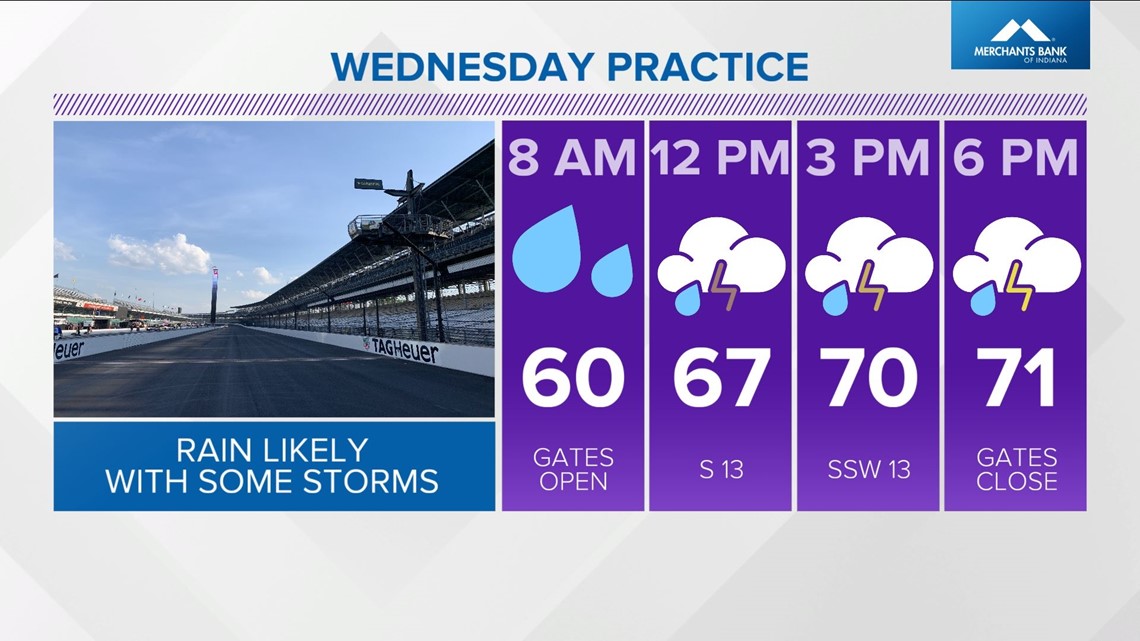 Once this feature departs, we're back to bright for Thursday and Friday with a strengthening southwest wind. The end result will be highs in the low/mid 80s Thursday and near 90° on Friday.
Friday will be mostly dry, but with the caveat that if any storms develop, they would have high "potential" energy to play with in the atmosphere. However, it appears the main trigger for storms should stay west of the Illinois/Indiana line and closer to the Mississippi River.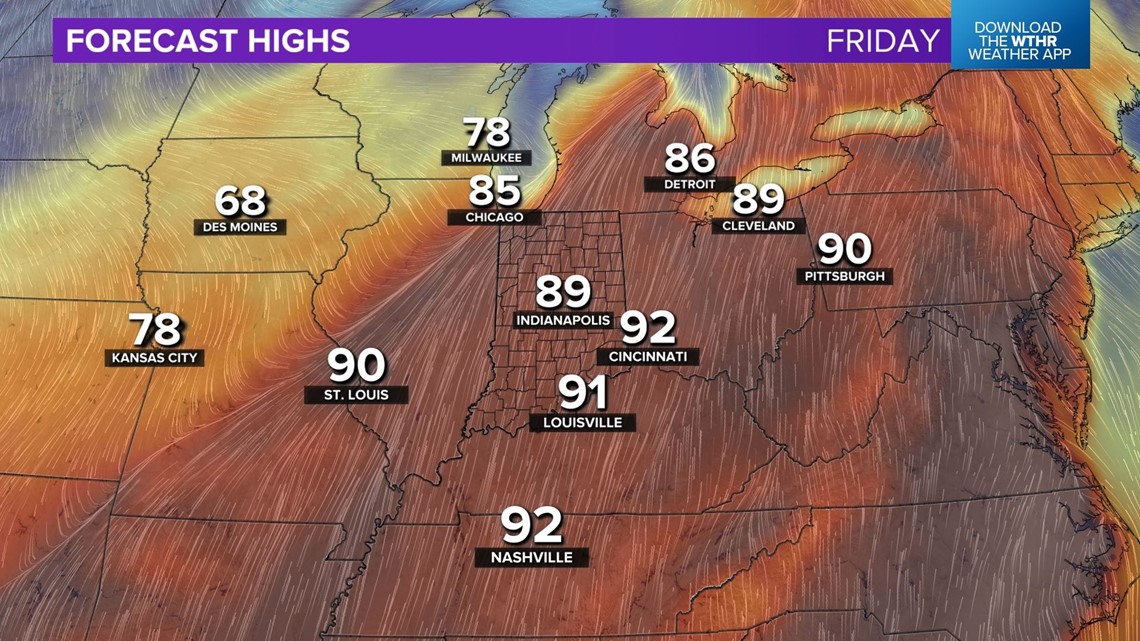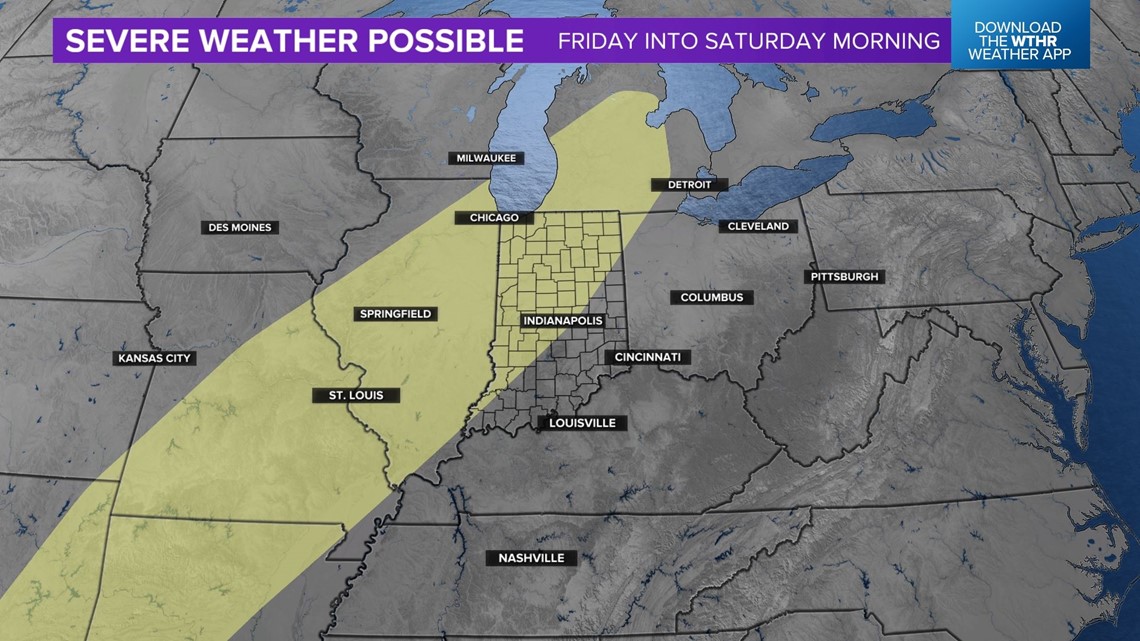 That front creeps into central Indiana late Friday night into Saturday and brings a likely a chance of showers and thunderstorms for day 1 of Indy 500 qualifying.
Sunday will be much cooler in the 60s but dry and may become the main day of qualifying if this holds.