INDIANAPOLIS — We will have a mainly dry day today with increasing clouds leading to a rain chance after 5 p.m. Temperatures recover to near 70 this afternoon. Rain will be relatively light and widely scattered this evening so many of us get a lot of dry hours.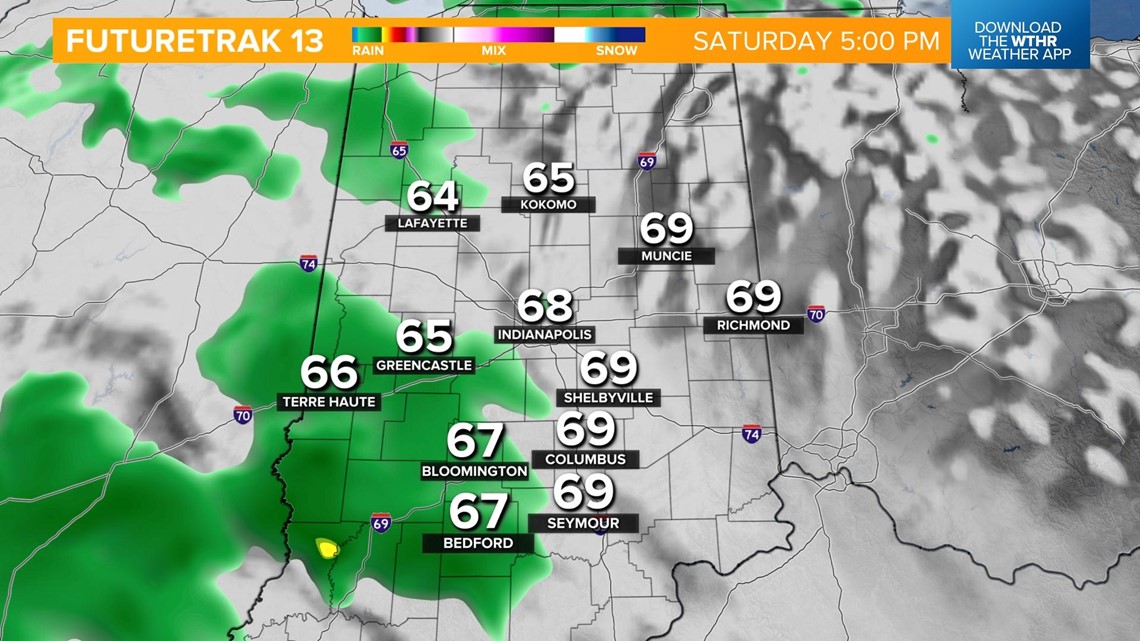 Light, scattered rain will be possible overnight. Temperatures drop into the low 50s.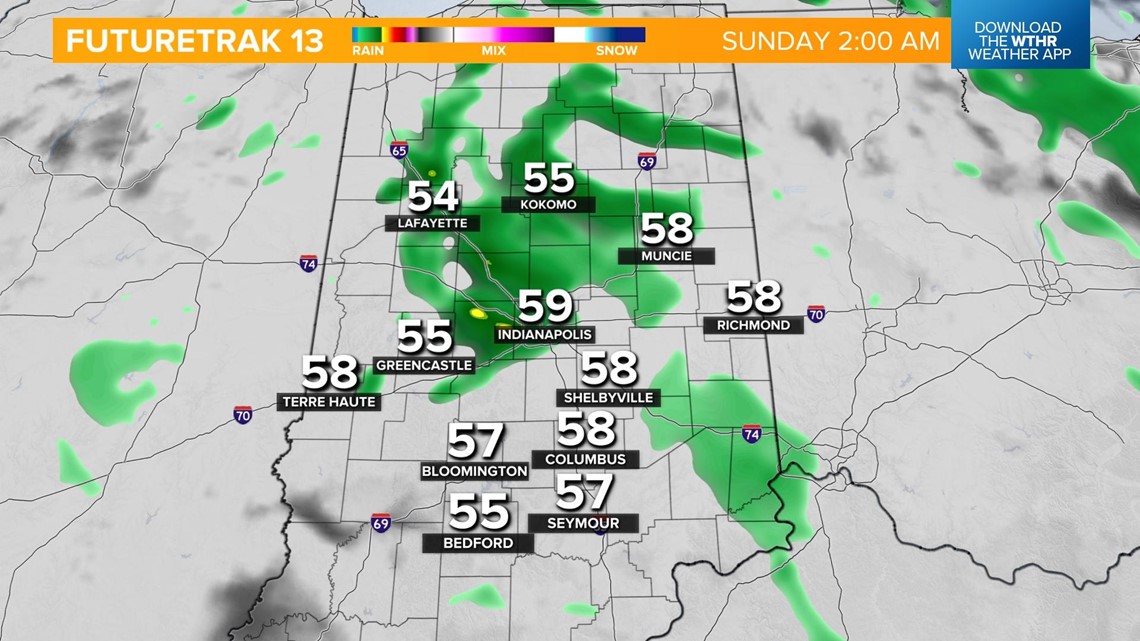 We'll be mainly cloudy on Sunday with stray showers possible in the afternoon. Temperatures again near 70 for highs.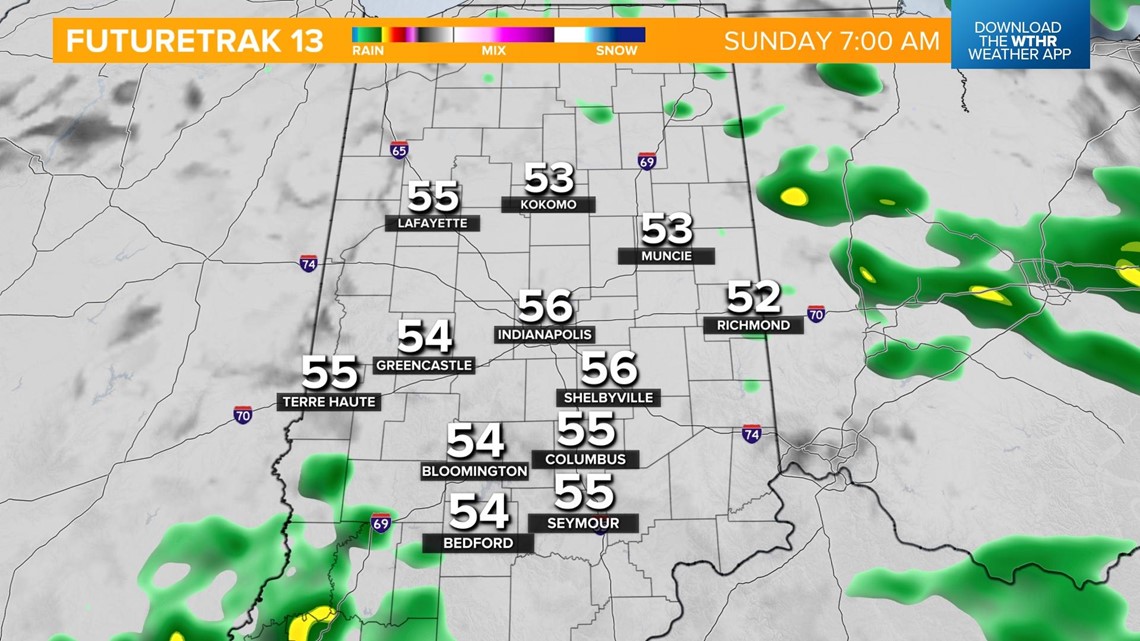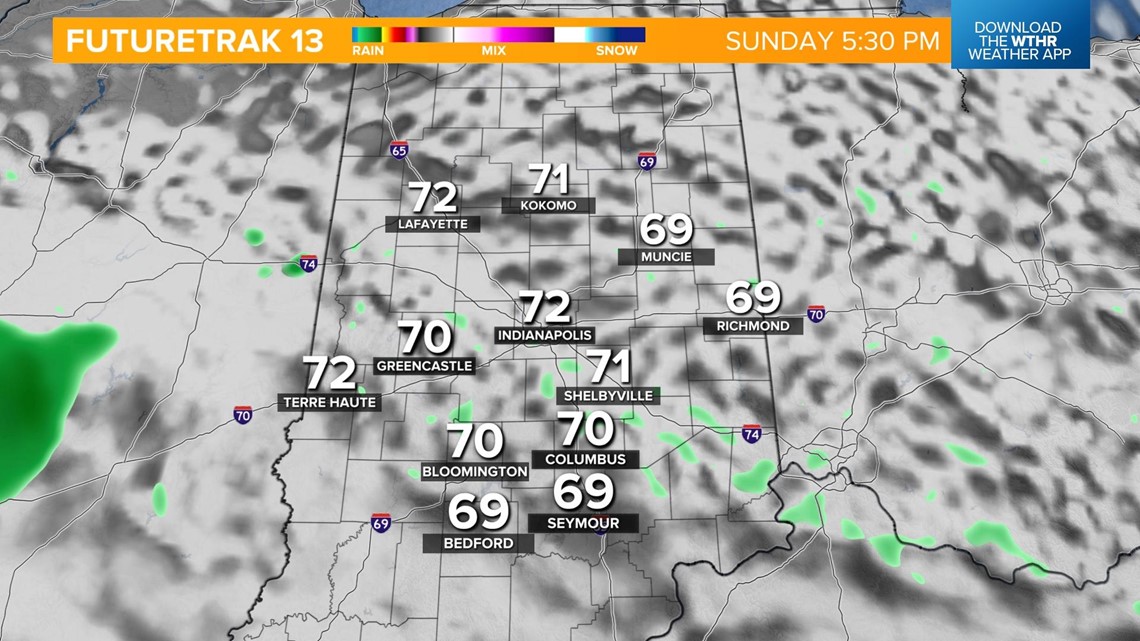 This system lifts north for Monday bringing more widespread rain by the morning rush hour with scattered showers and storms likely through the day.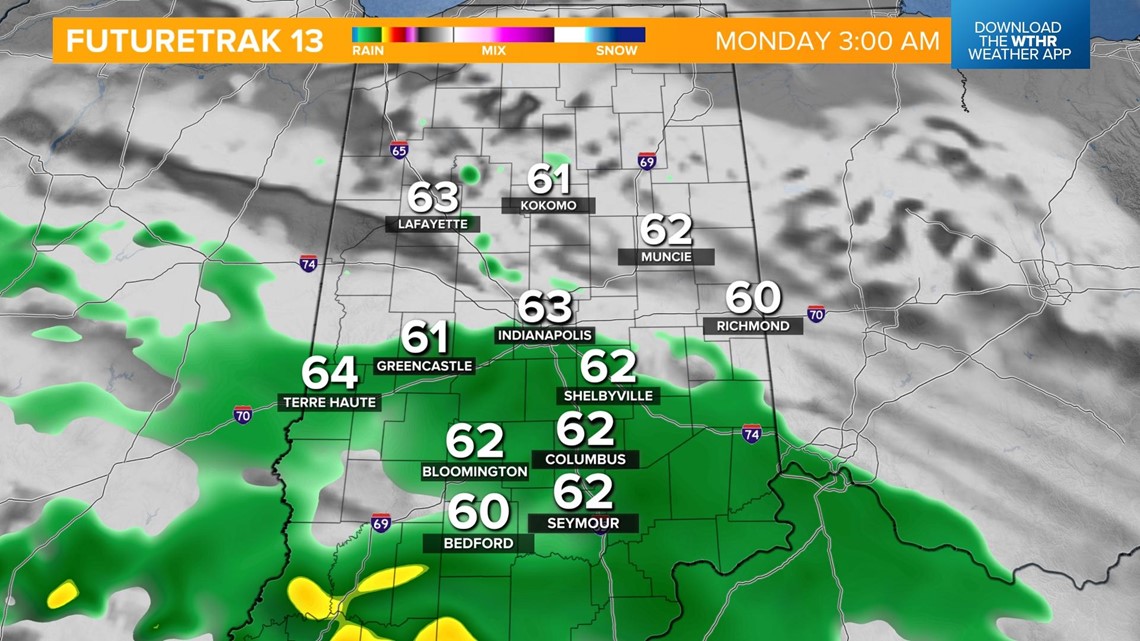 Rain will again be likely on Tuesday as this area of low pressure slowly pulls away. We're looking at more dry time by Wednesday and through the rest of the week.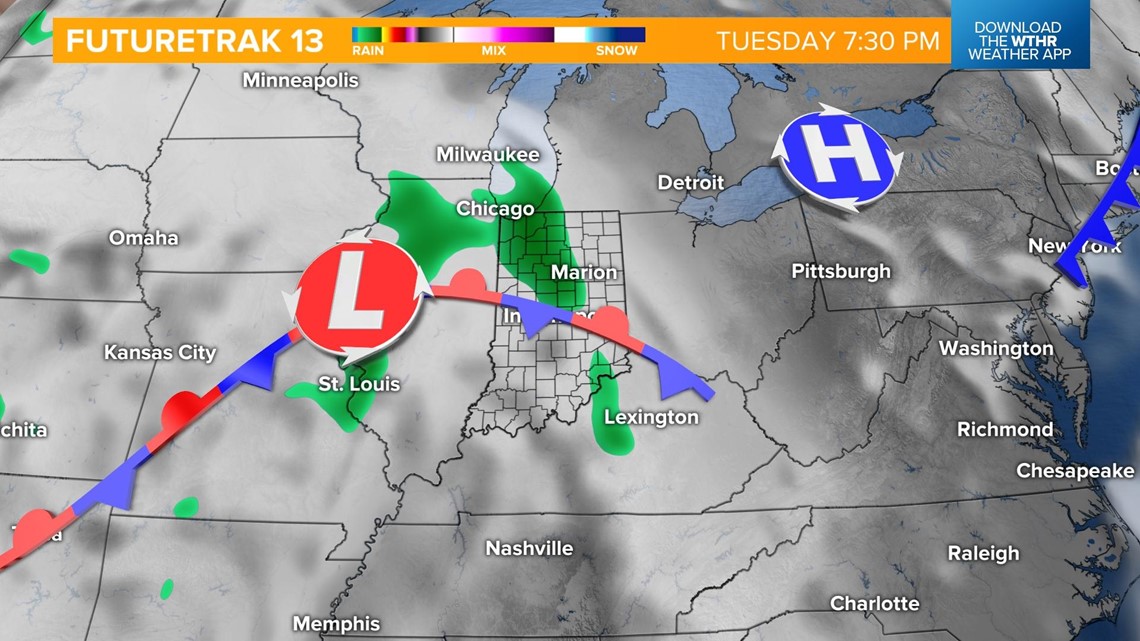 We're looking at rainfall potential through Tuesday ranging from 0.75" on the eastern side of the state to near an inch in the metro.