INDIANAPOLIS — The National Weather Service has issued a Flash Flood Warning for Hamilton County is in effect until 12:15 a.m. Sunday.
Meteorologist Chelsea Stevens said an area of heavy rain has been associated with showers rolling through the area Saturday evening.
Some areas had already seen as much as three inches of rain, she said.
After a quiet stretch of weather the past few days, a few weather systems are set to impact central Indiana this weekend.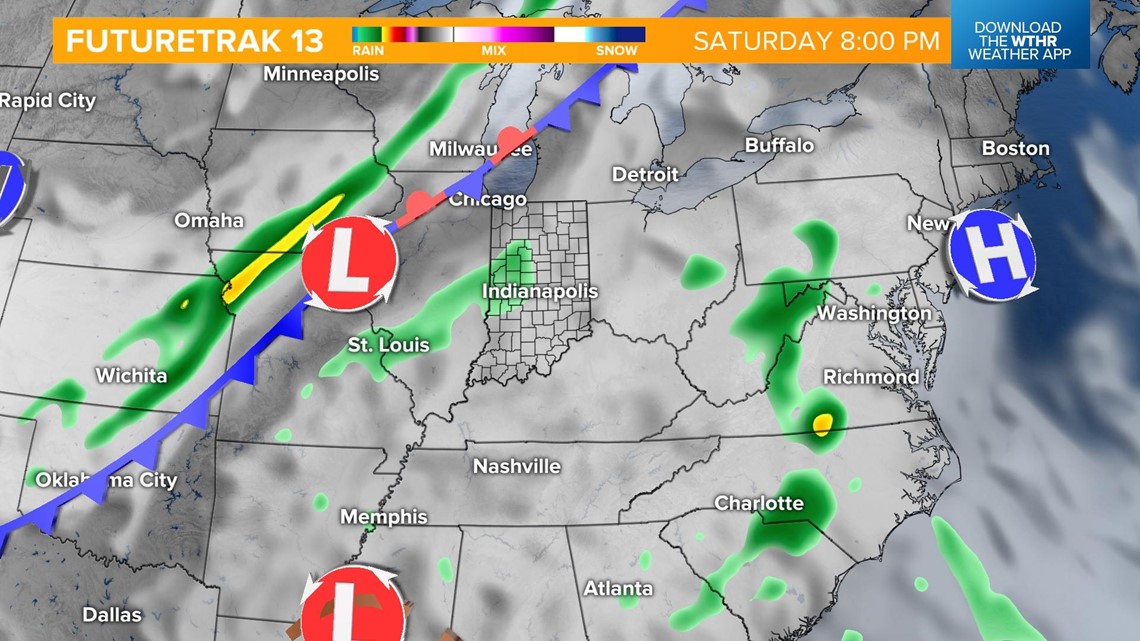 Clouds will increase today along a southerly wind flow. This will also increase the moisture content to the air making it feel more muggy as well as prompting a few stray showers. This rain chance will be most likely after 5 p.m. and won't be widespread.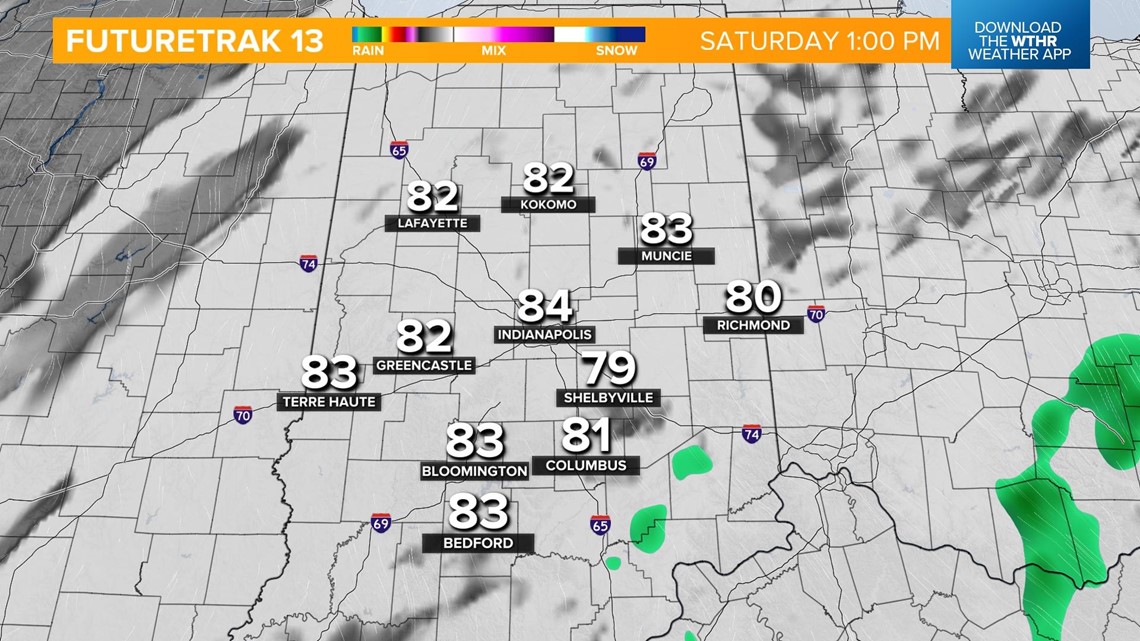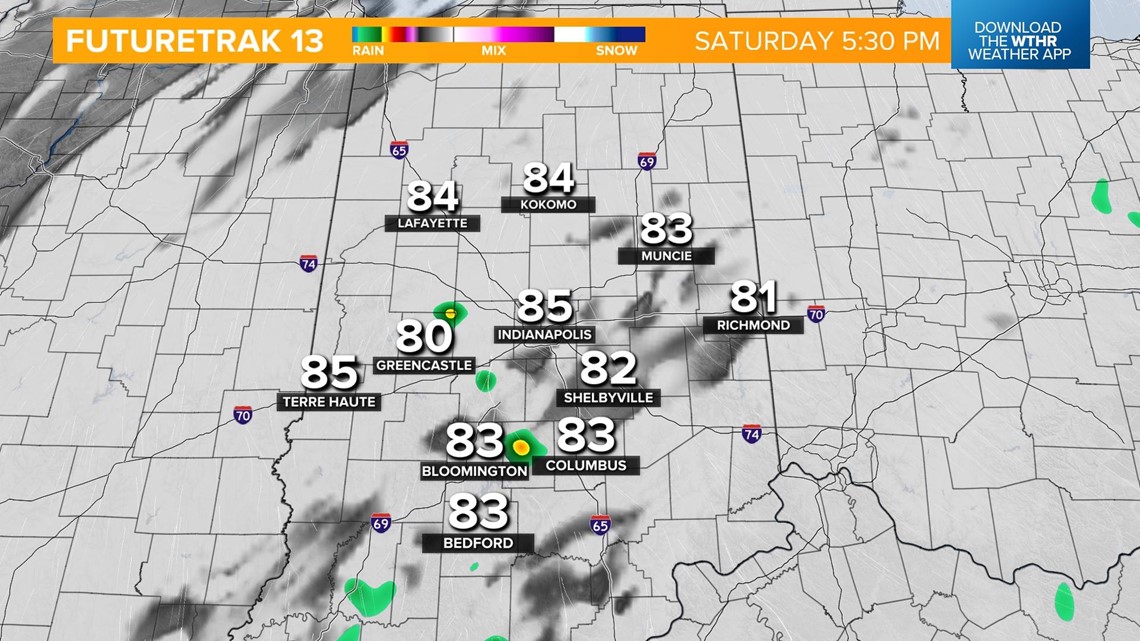 Outdoor plans will be impacted at times, so make sure to keep your rain gear ready for the isolated showers. Temperatures will still be seasonal in the low to mid 80s this afternoon.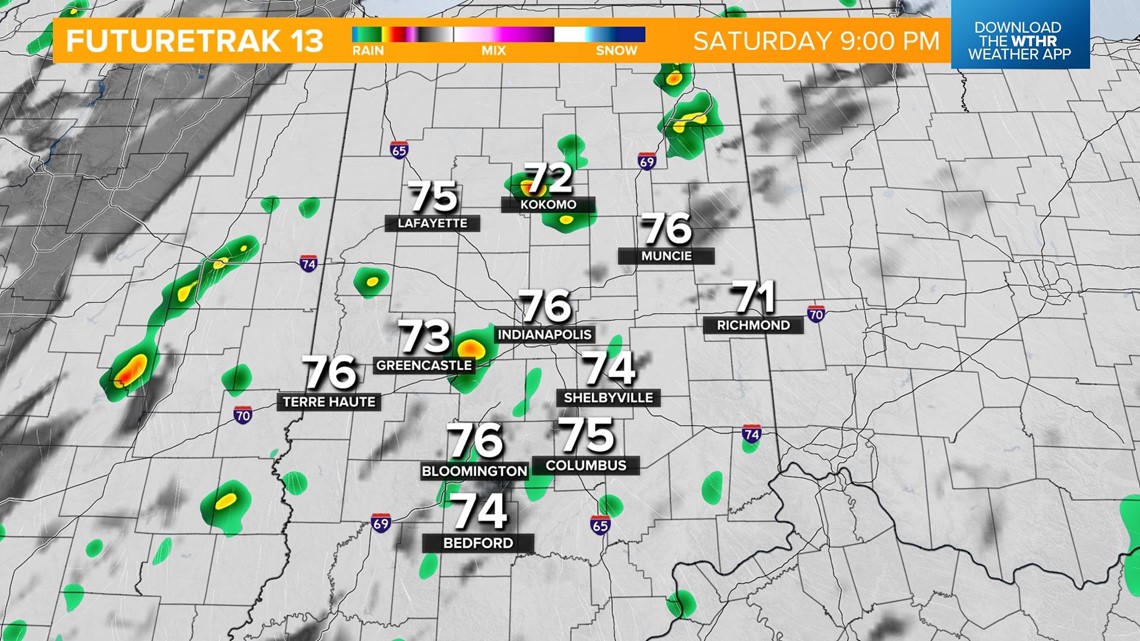 A stray shower will be possible overnight with mostly cloudy skies and mild low temperatures in the mid 60s.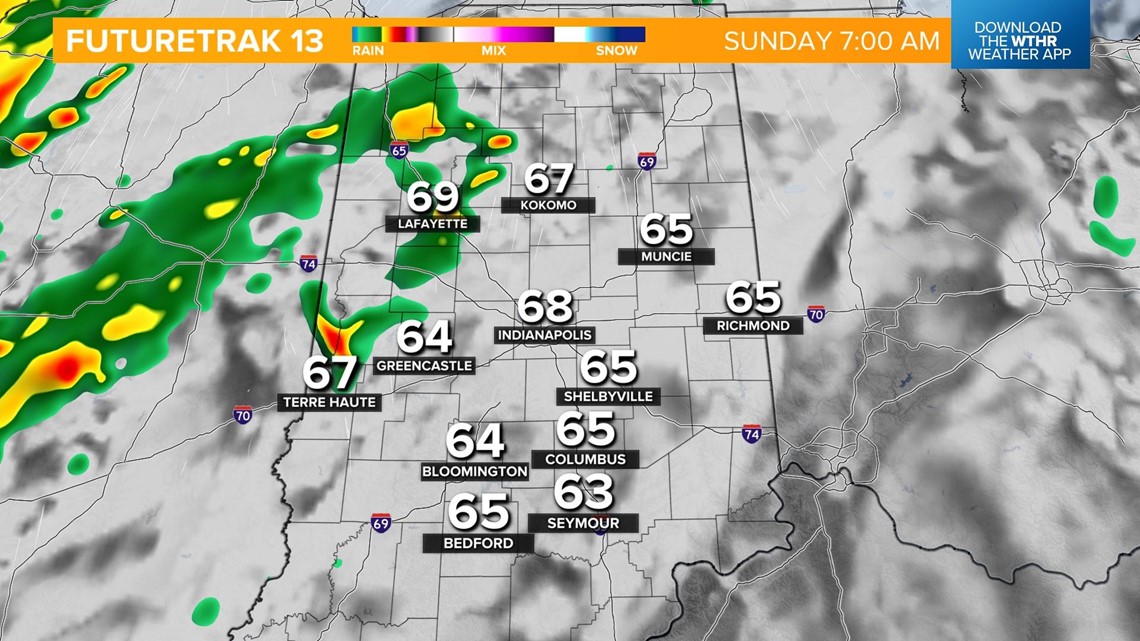 A cold front will push through the state on Sunday bringing more widespread shower and storm chances. Stray showers will be possible in the morning ahead of the main boundary with temperatures warming into the mid 70s.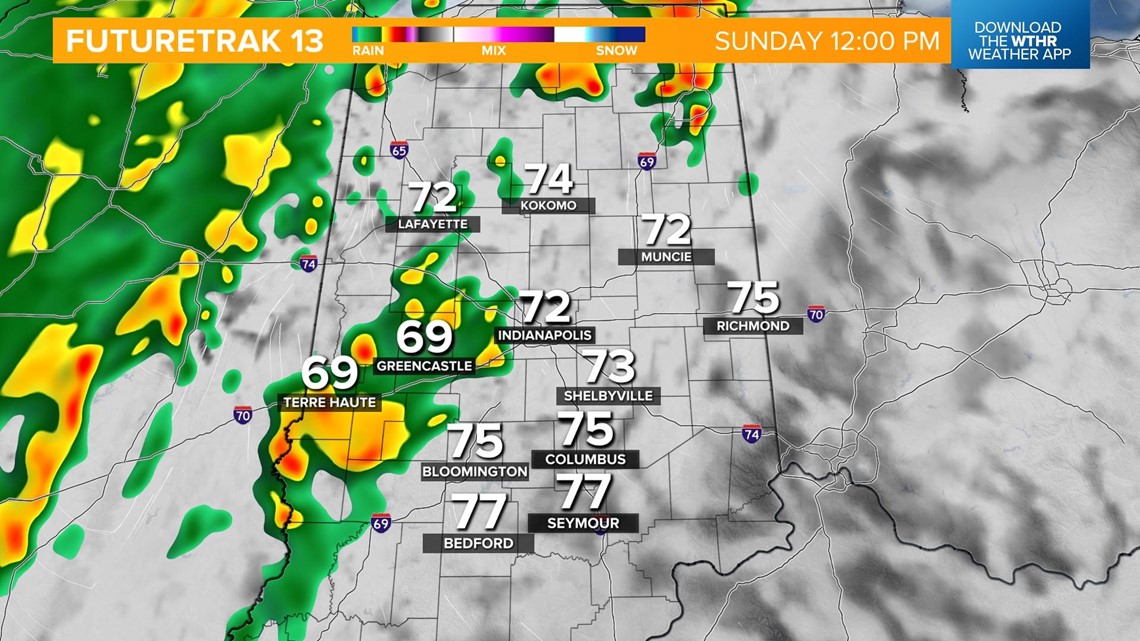 The line of storms will impact western parts of the state first then track into the Indianapolis metro area after noon, eventually moving into eastern Indiana in the early evening. The heaviest of the rain wraps up around sunset. Severe weather is not expected but thunder and lightning will be possible.