INDIANAPOLIS — An ongoing complex of storms to the west of central Indiana will push in our direction through the day.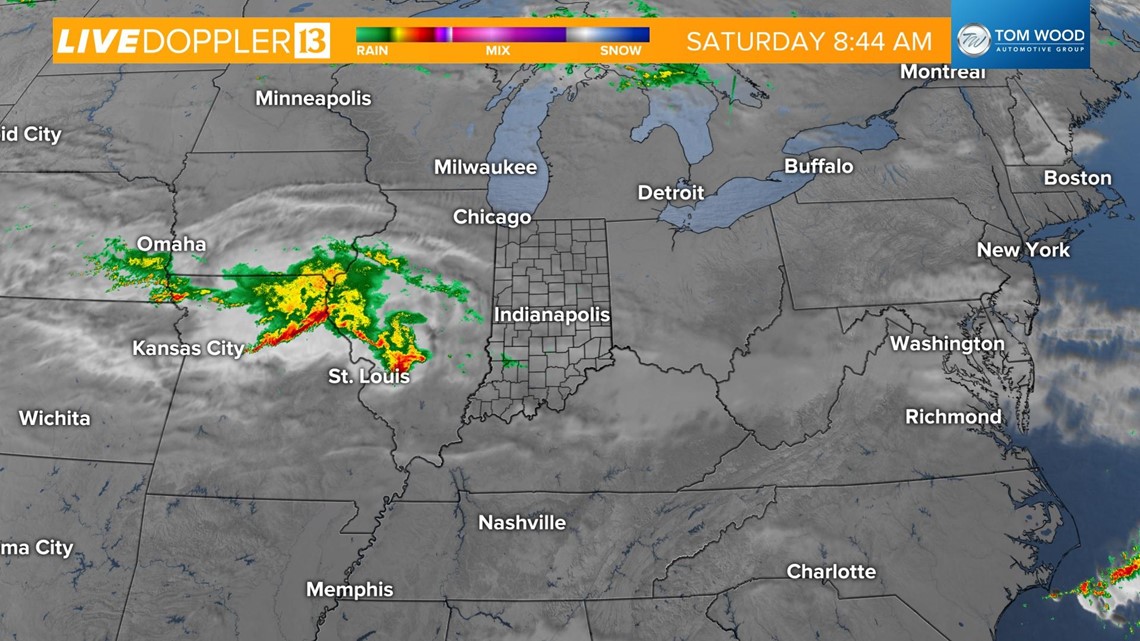 While dry air in place will erode most of the rain, a few scattered showers will be possible, especially across western and southwestern parts of the state during the afternoon.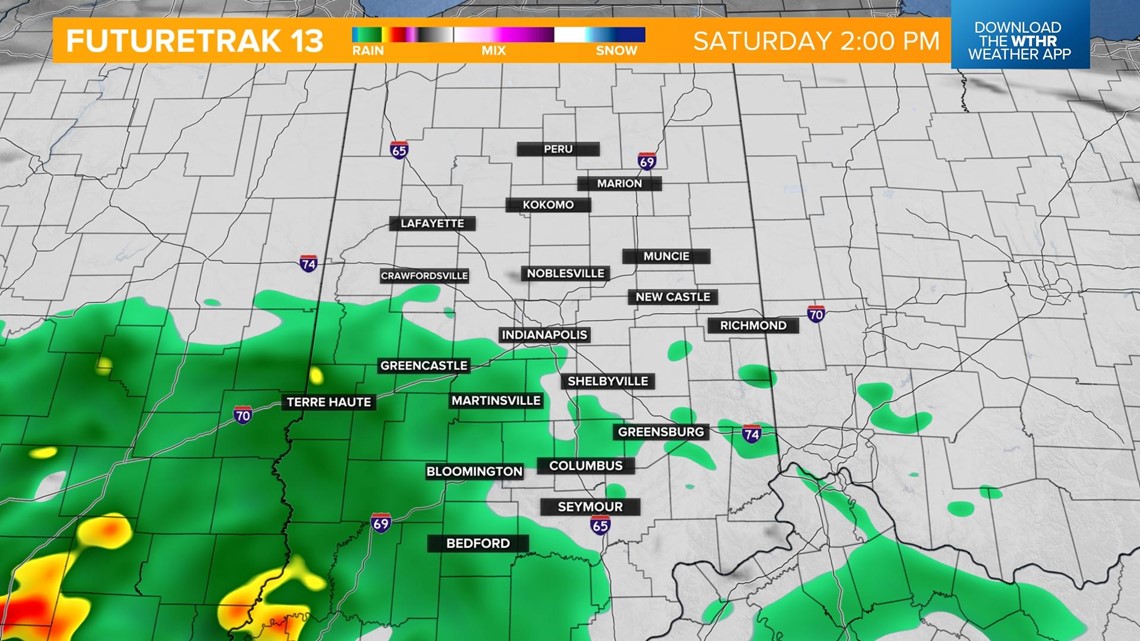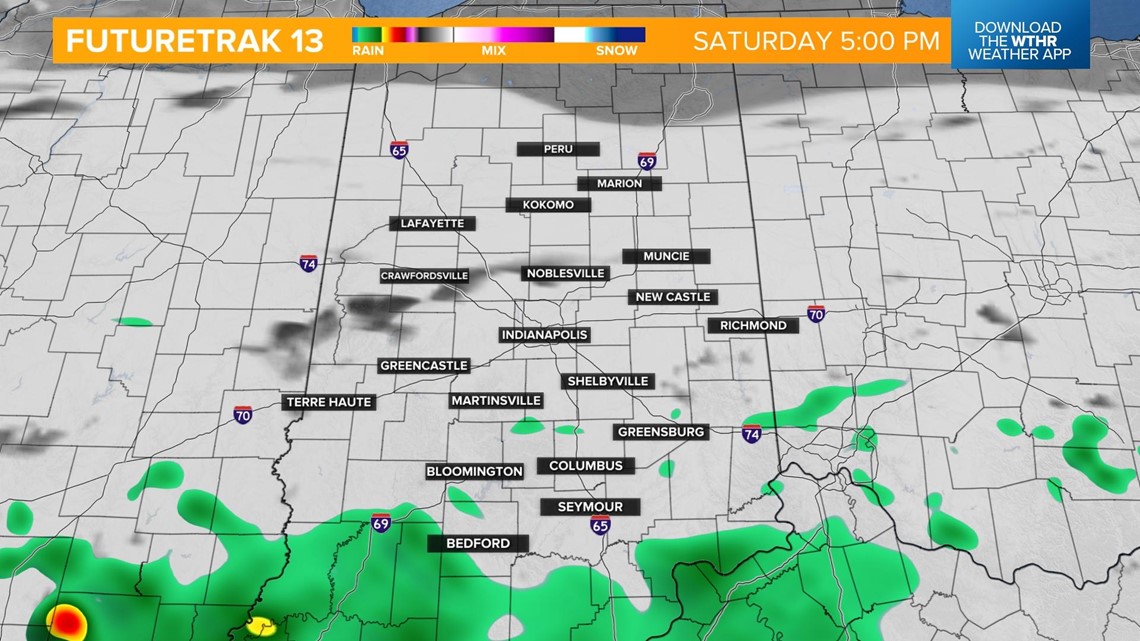 Clouds will be likely today for the rest of the state which will curb temperatures to peak in the mid to upper 70s.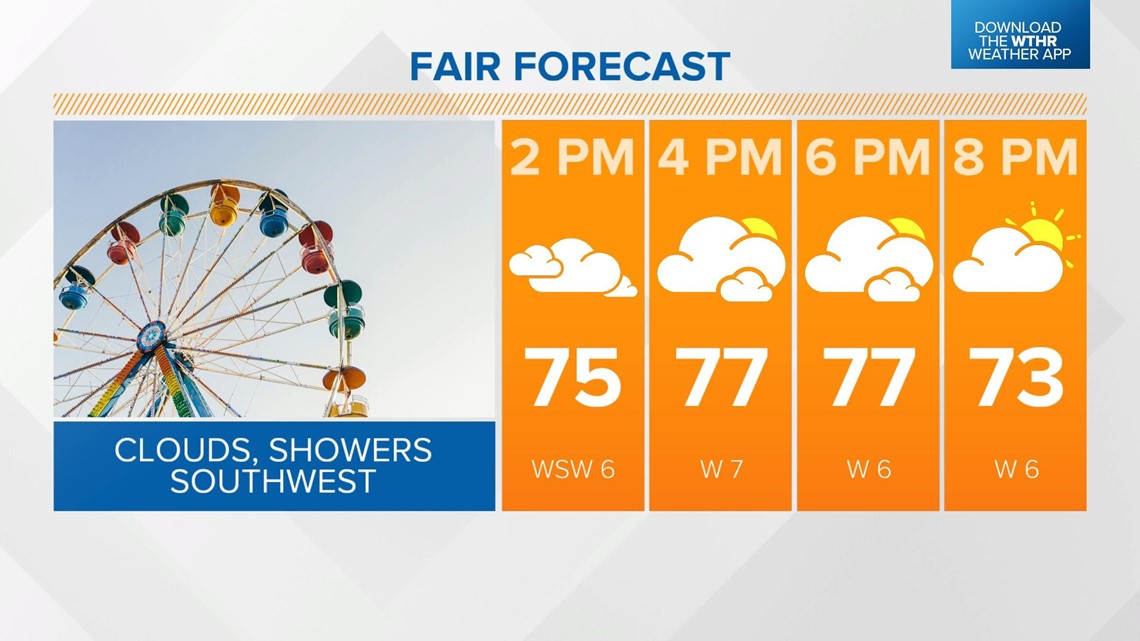 The air will dry back out this evening and overnight with skies becoming partly cloudy. Cooler low temperatures in the low 60s.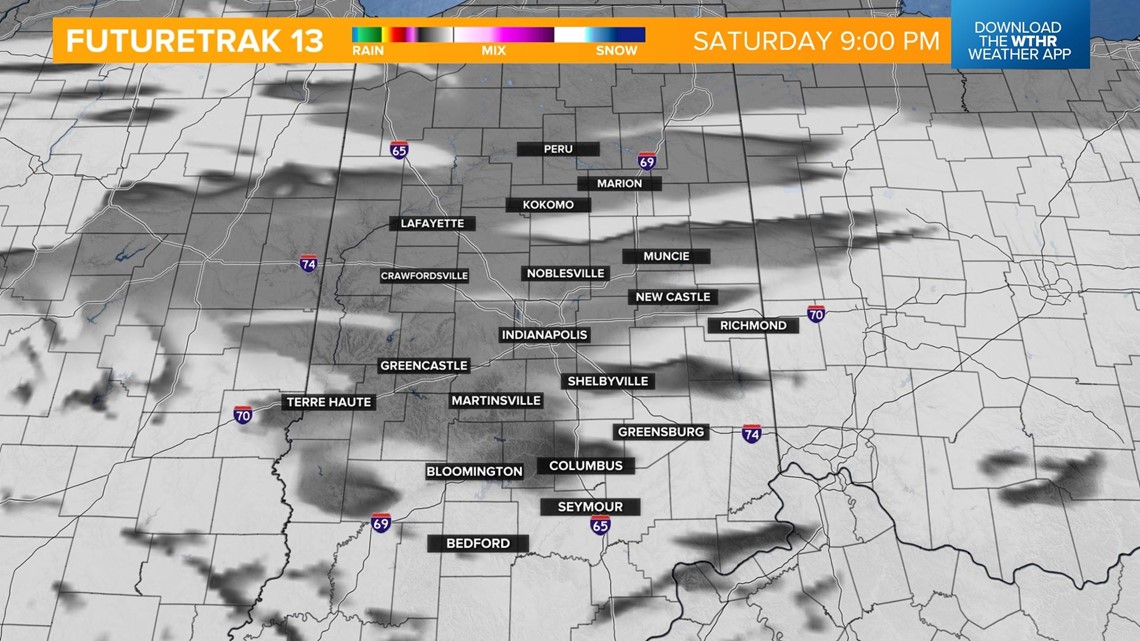 We'll be partly cloudy again Sunday, but with some unstable air still in the area, a stray shower can't be ruled out.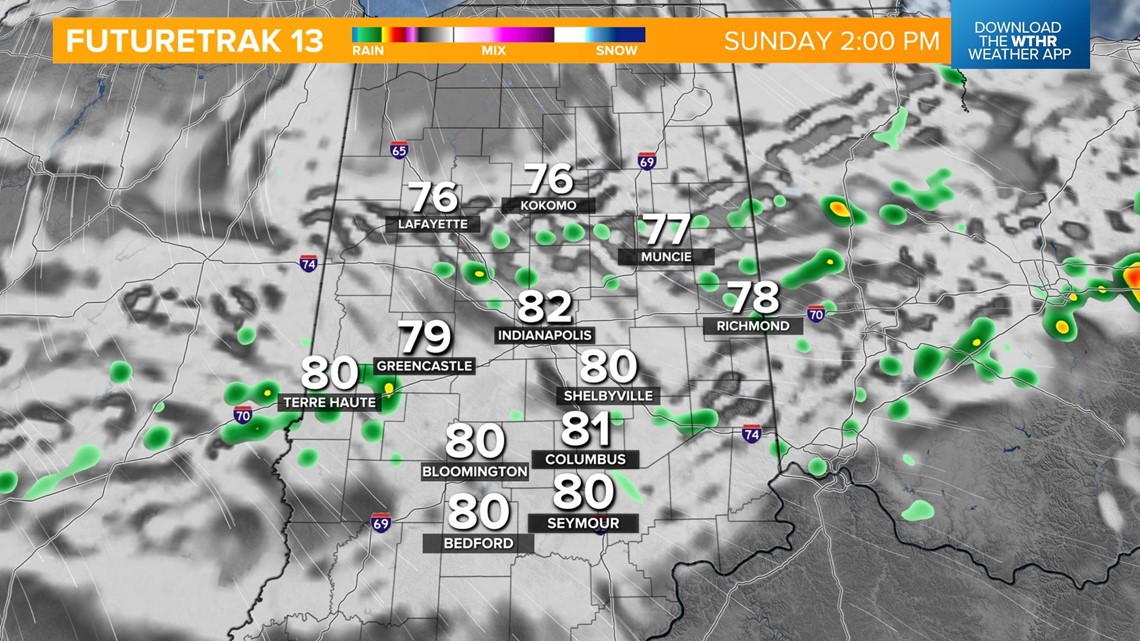 A little more sunshine will push temperatures back near 80.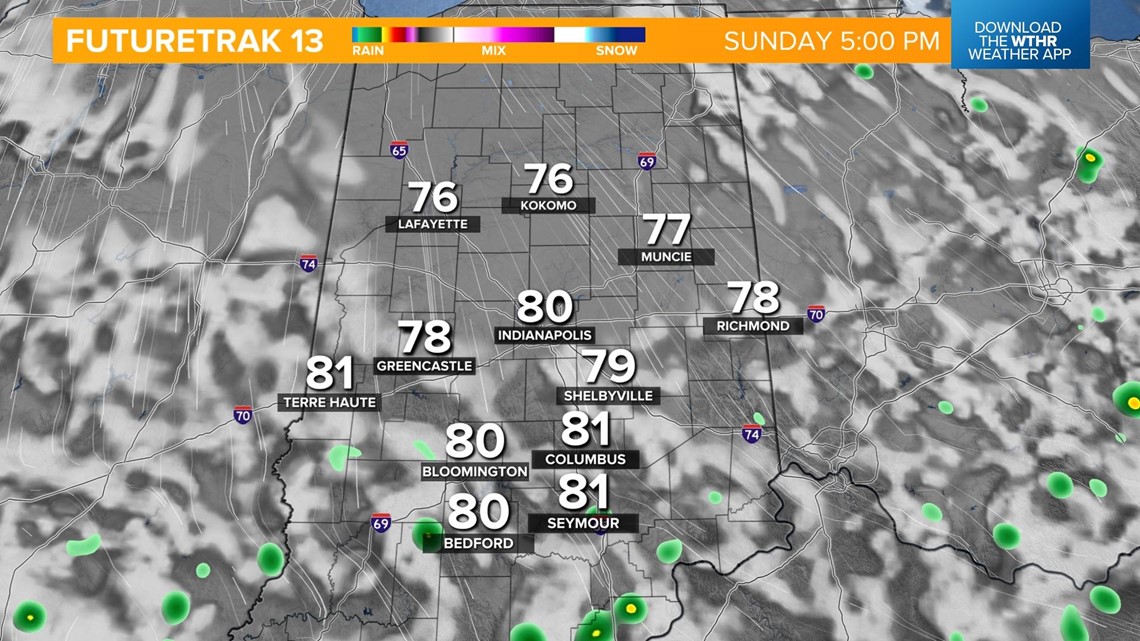 High pressure will take control of the weather pattern starting on Monday, which means a stretch of quiet weather and lots of sunshine for the work week. Temperatures will be unseasonably cool, as well, with highs in the upper 70s and low 80s through Wednesday.