INDIANAPOLIS — A warm front will lift through Indiana and bring more mild temperatures to start the weekend. Highs will be back in the mid 40s. We'll see more clouds along that frontal boundary with a stray rain shower possible mainly between 2 and 6 p.m. If you're headed to tailgate before the Old Oaken Bucket game, make sure to take waterproof gear!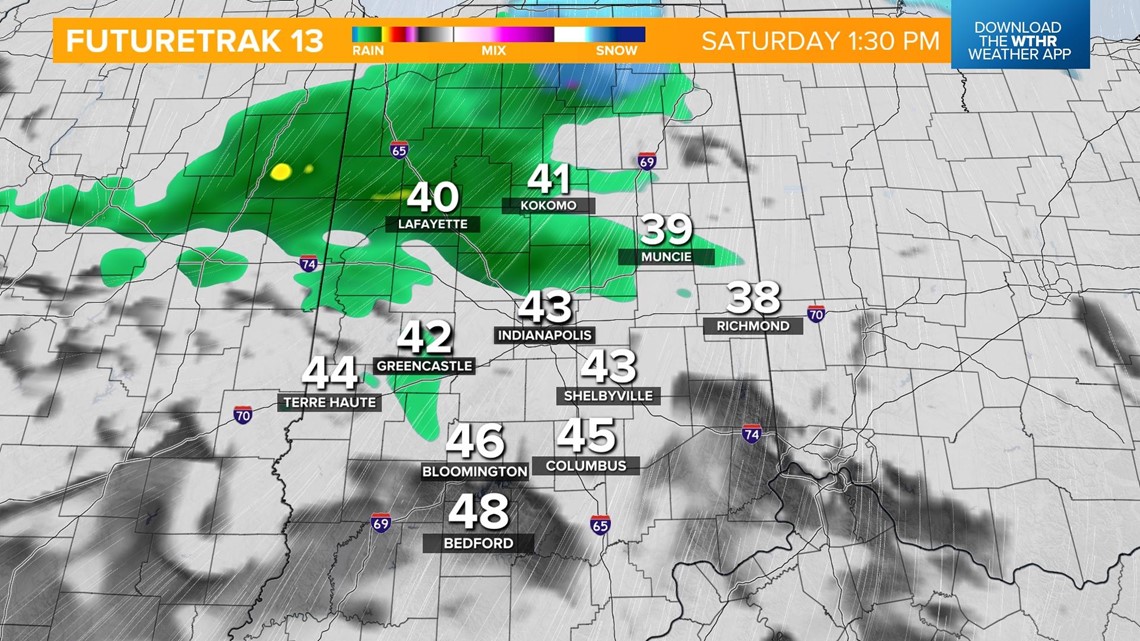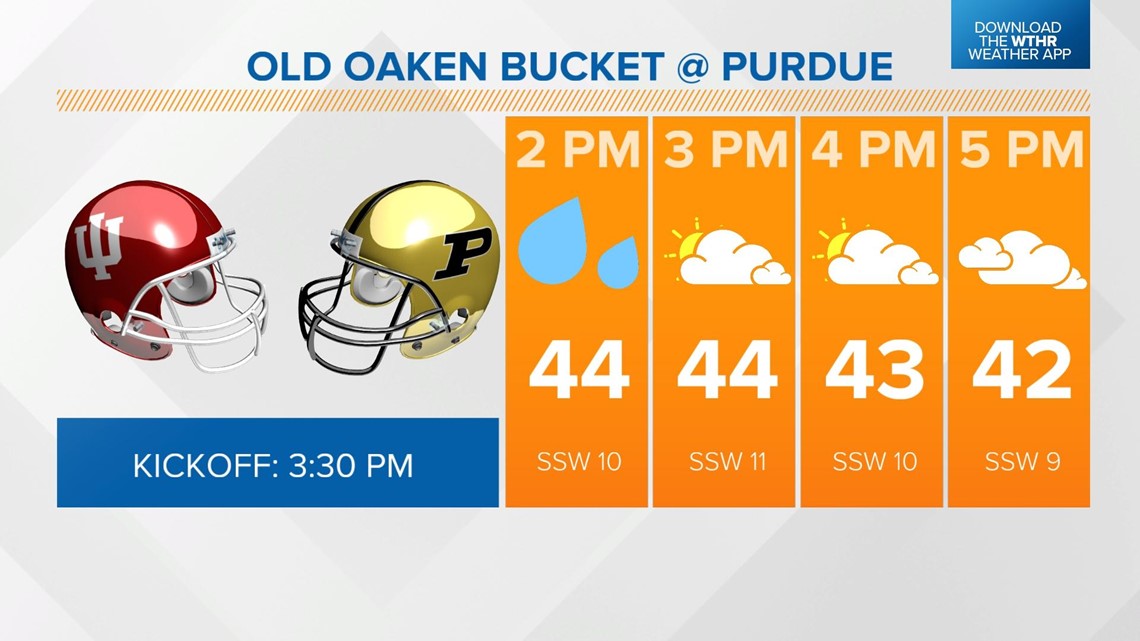 A light wintry mix will be possible in the northern tier of the state where temperatures remain colder on the north side of the front. This batch of precipitation will push out around sunset with clearing skies this evening.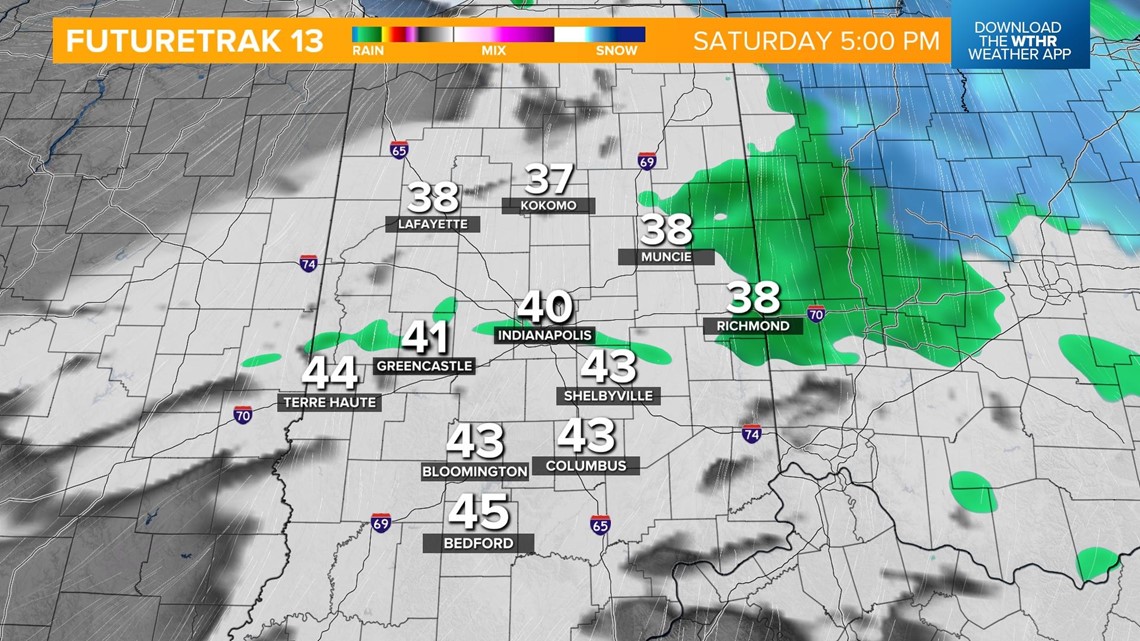 Skies clear overnight and temperatures drop back near the freezing mark and wind chills fall into the teens.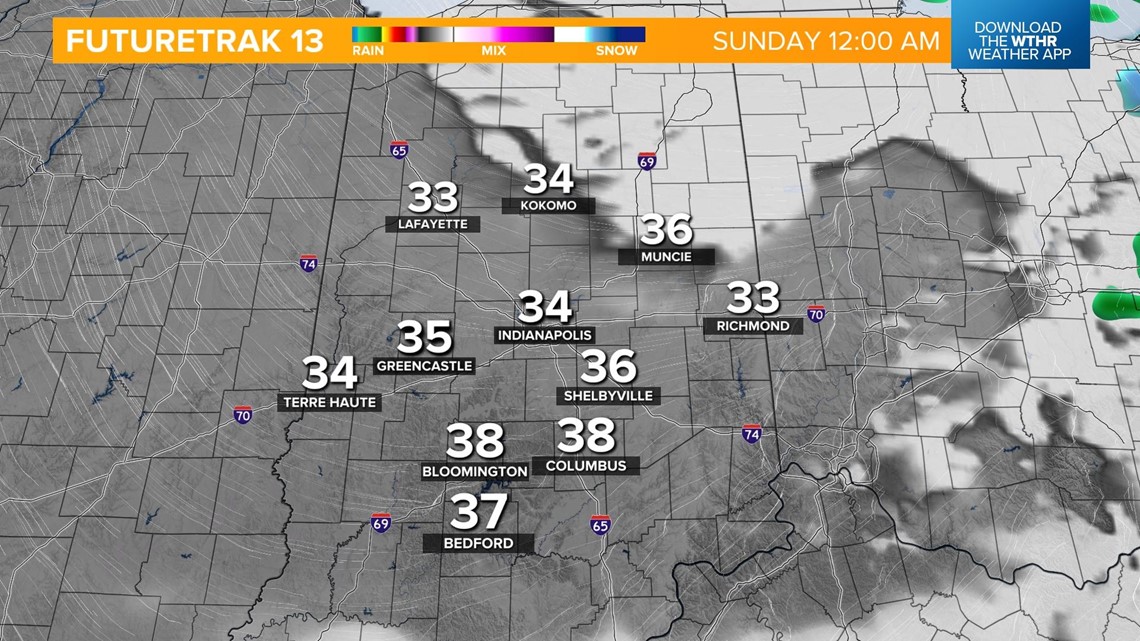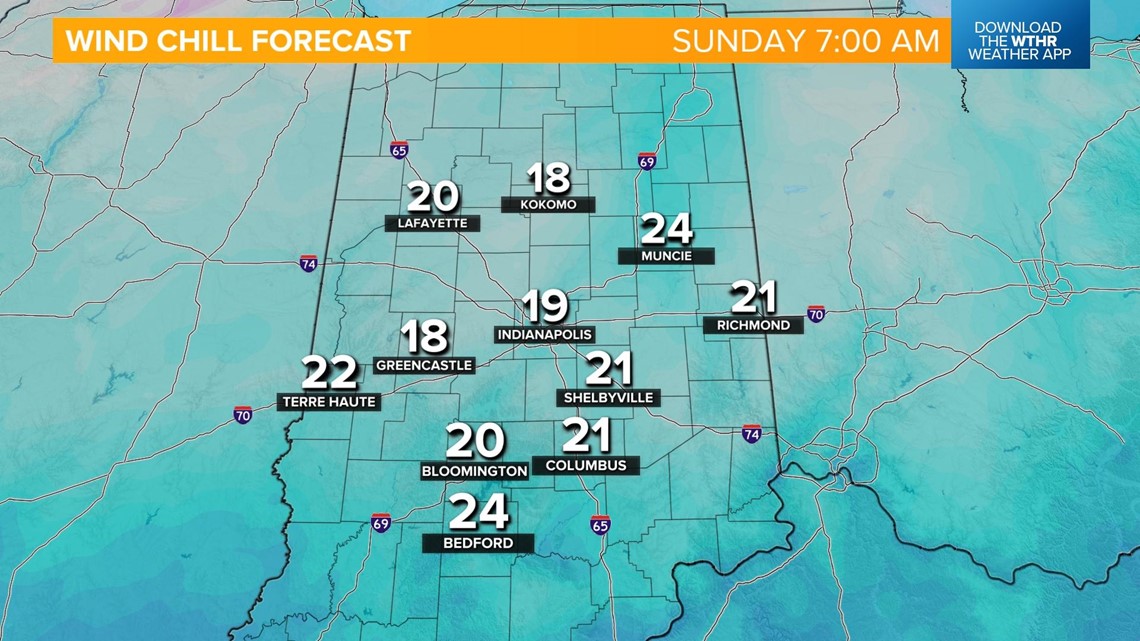 Our wind will shift from the south to the northwest for Sunday and usher in cooler air. It'll also be breezy with 25 mph wind gusts from the northwest. This keeps temperatures "feeling" much cooler, especially for the Colts tailgate where wind chills will be in the 20s.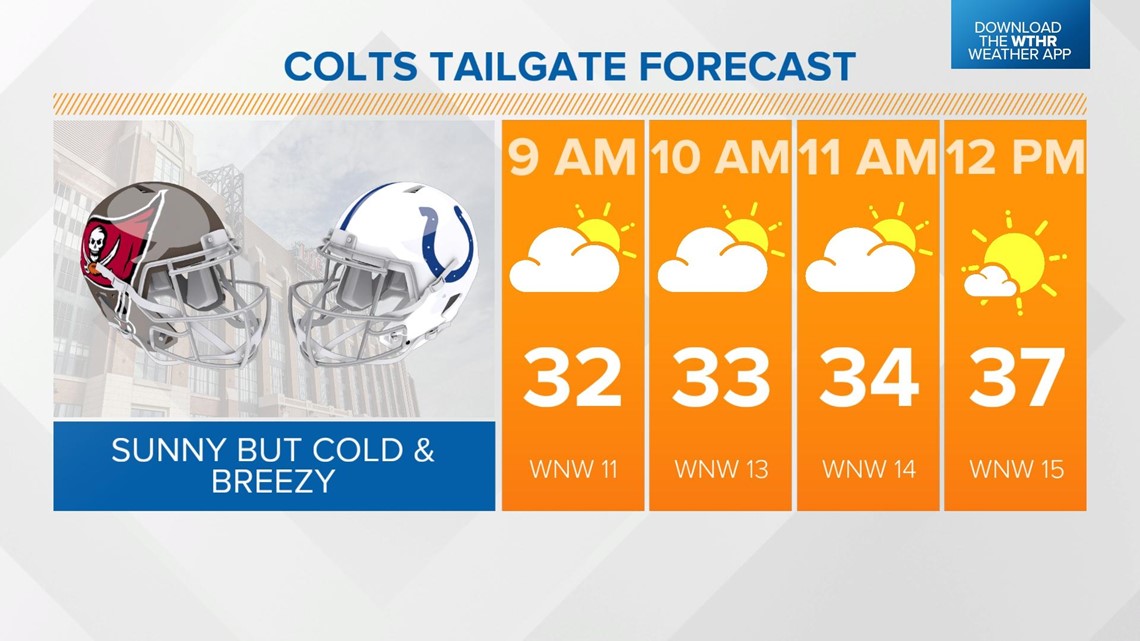 Highs only top out in the low 40s under mostly sunny skies during the game.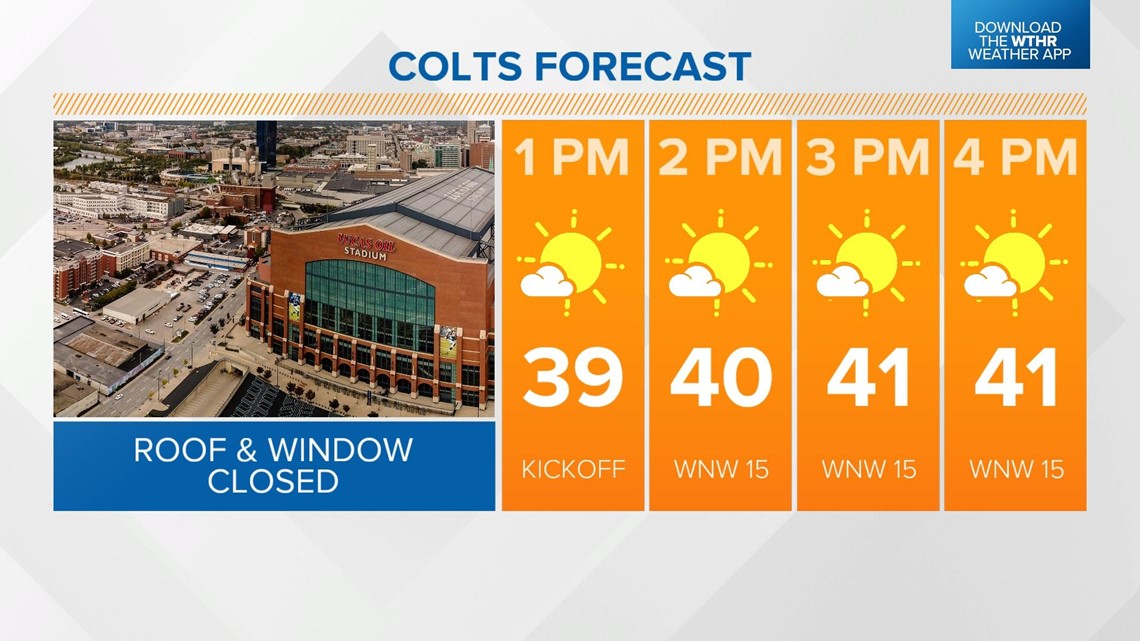 If you're planning to head downtown for the Pacers versus Bucks early tipoff at 5 p.m., you can expect skies to still be clear, but temperatures will fall during the game back near freezing.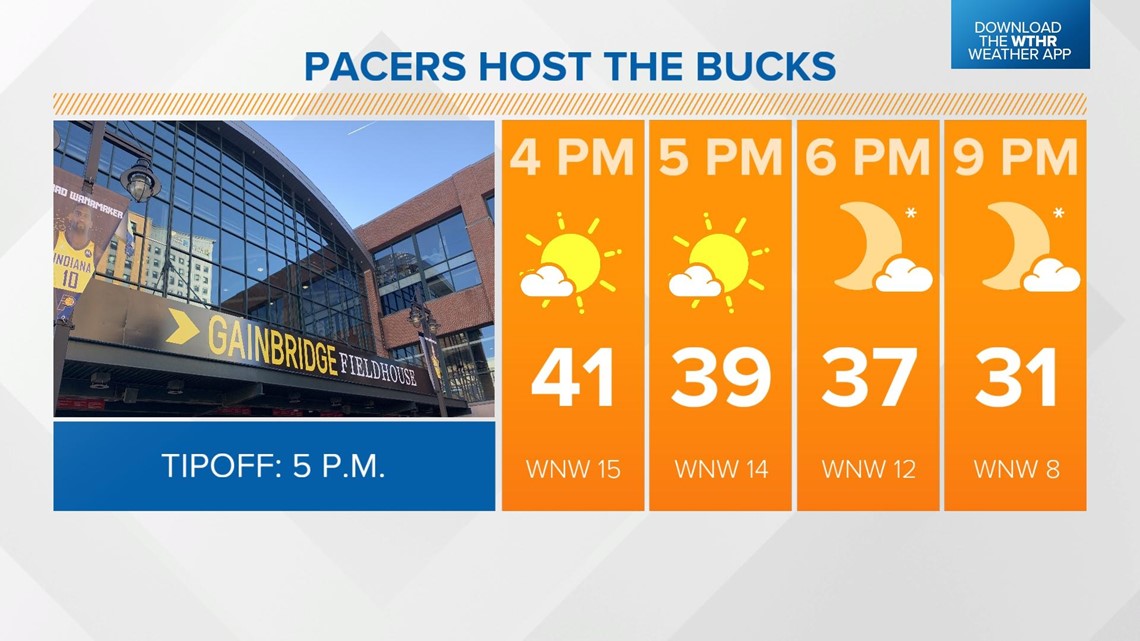 We'll settle into a quiet weather pattern heading into next week. Monday will be the coolest day with highs near 40. Temperatures will then hold steady near average in the upper 40s near 50 through Wednesday.
Thursday will be the warmest of the week with highs back in the upper 50s.