INDIANAPOLIS — We've had a pretty seasonal start to March with highs in the 40s so far (exception of 62° on March 3). We've got a nice warming trend starting on Monday which will take our highs back into the 60s.
This comes along as a boundary sets up to our north and we sit on the warm side of that weather system. Highs will be 10-15° above average through Thursday.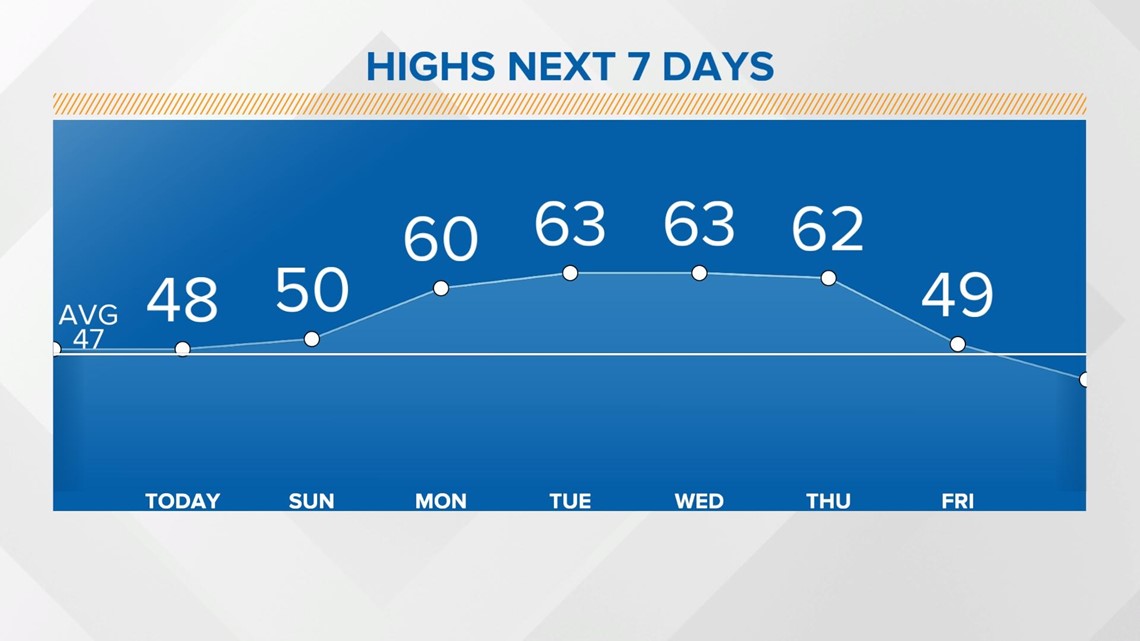 Temperatures are forecast to remain above average in the 6-10 day outlook which takes us out through next weekend.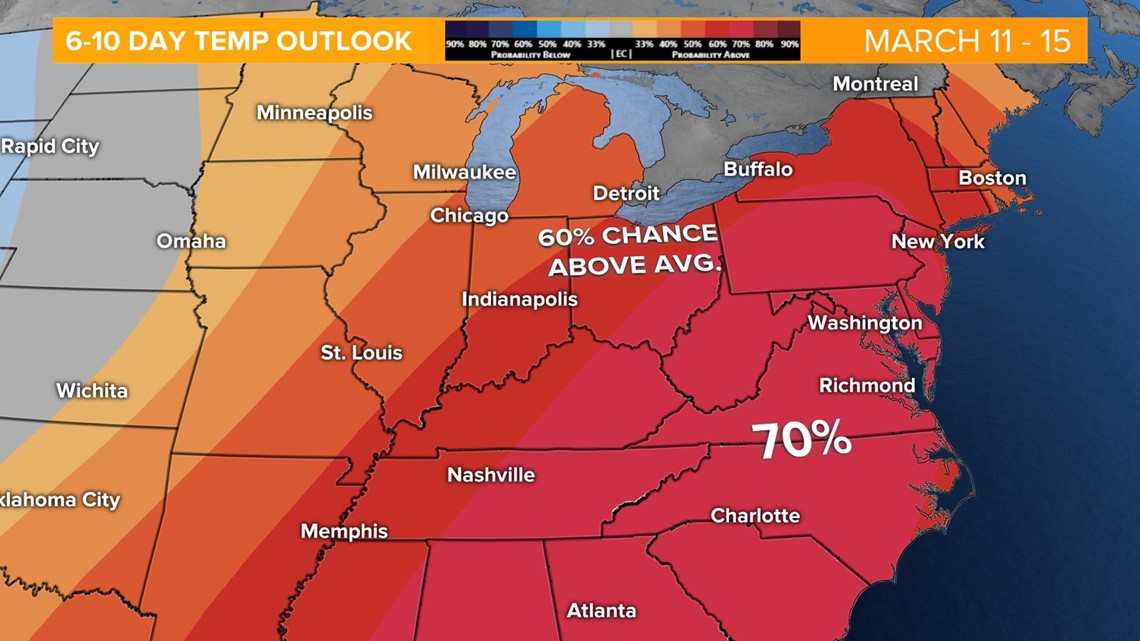 Changes arrive with our next weather system on Thursday as the boundary sinks back south. Rain arrives for mainly northern Indiana through the day Thursday.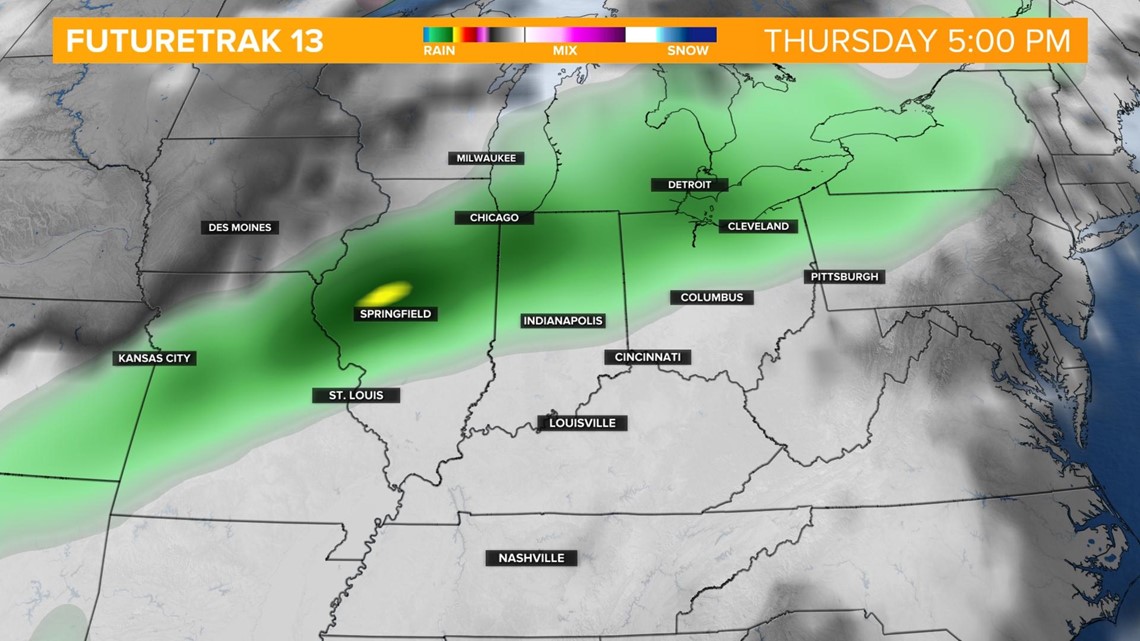 The cold front is set to come through early Friday and temperatures will fall through the 40s during the day.
There is a slight chance we could see a brief wintry mix, especially to areas north, late Friday into Saturday morning.