INDIANAPOLIS — It was a bit more humid Tuesday, with highs in the 80s.
The heat isn't going away, with 80-degree warmth is in the forecast through the end of the weekend. The hottest day will be Wednesday with highs in the upper 80s.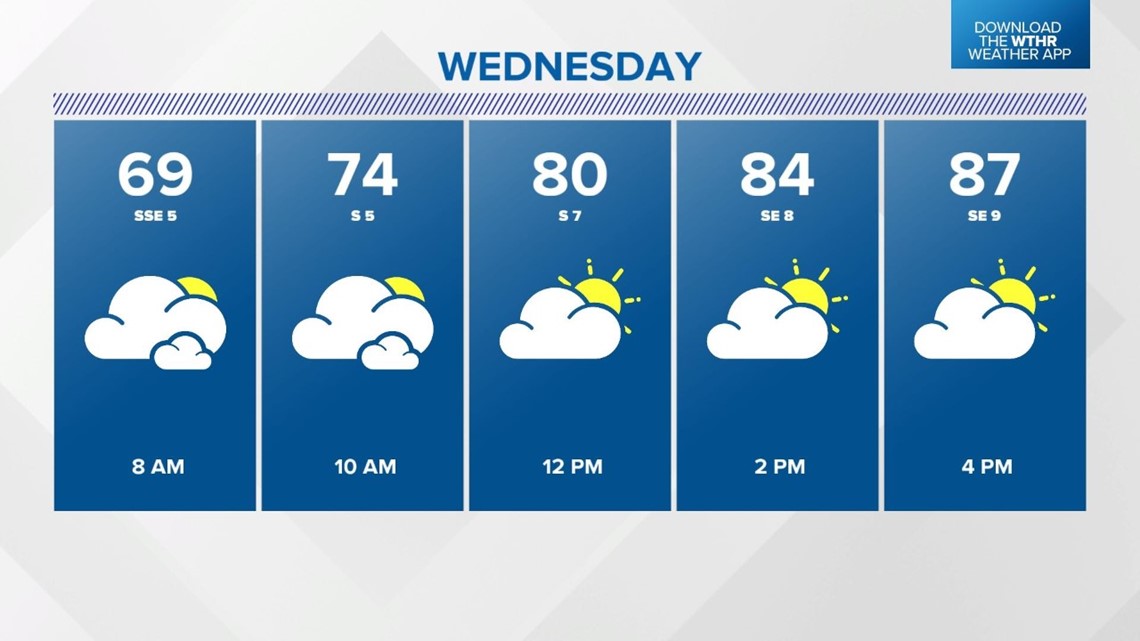 The record high on Wednesday is 89 in 1896 and we have 88 in the forecast. In fact, temperatures will be near record levels and in the middle and upper 80s through Friday.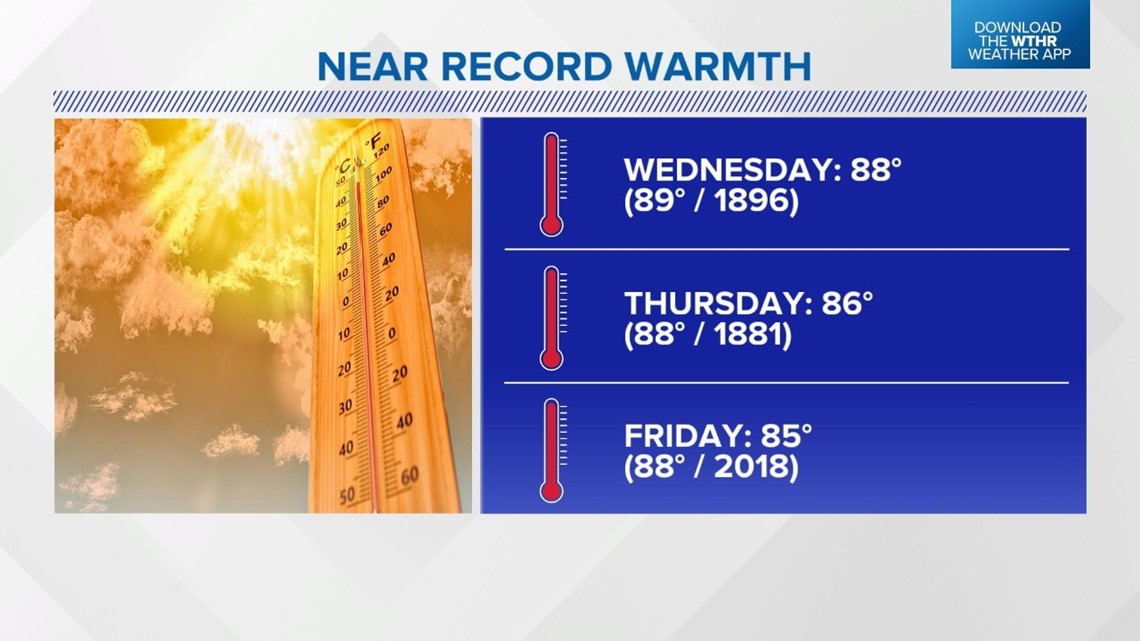 It will be more muggy both days, too. Mainly sunny skies and highs in the middle 80s are in the Friday forecast. The weather pattern starts to change this weekend, as rain and storm chances return. Right now, the timing is later Saturday into Sunday.