INDIANAPOLIS —
High pressure will build in on Sunday. It will be a warmer day with mostly sunny skies and highs will soar into the mid-80s.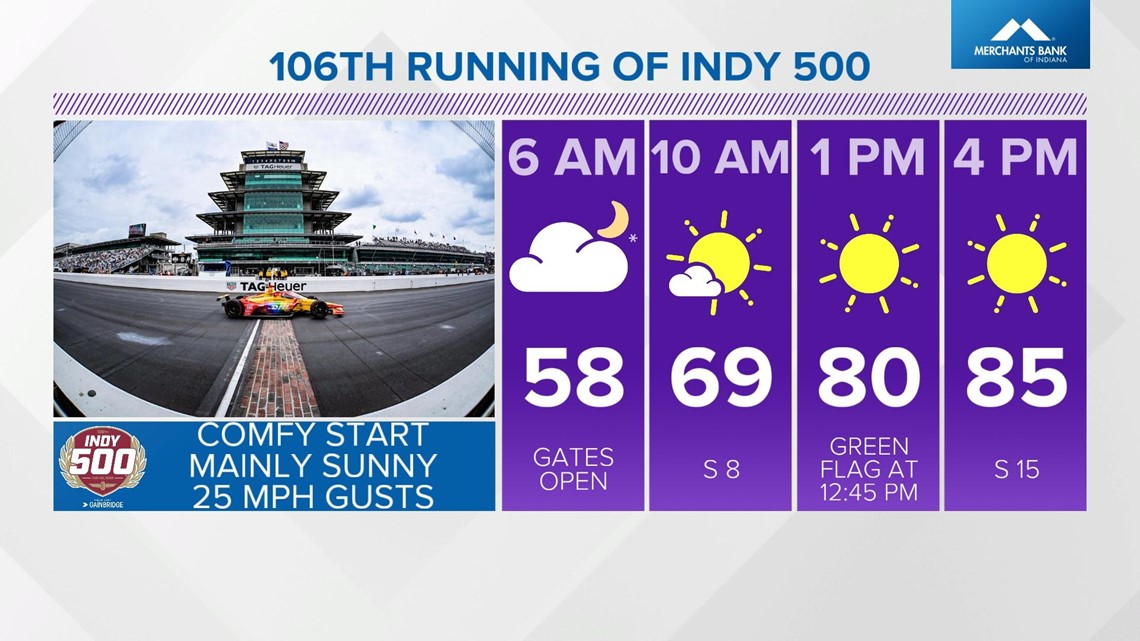 The winds will also increase out of the south from 10 to 15 mph during the afternoon.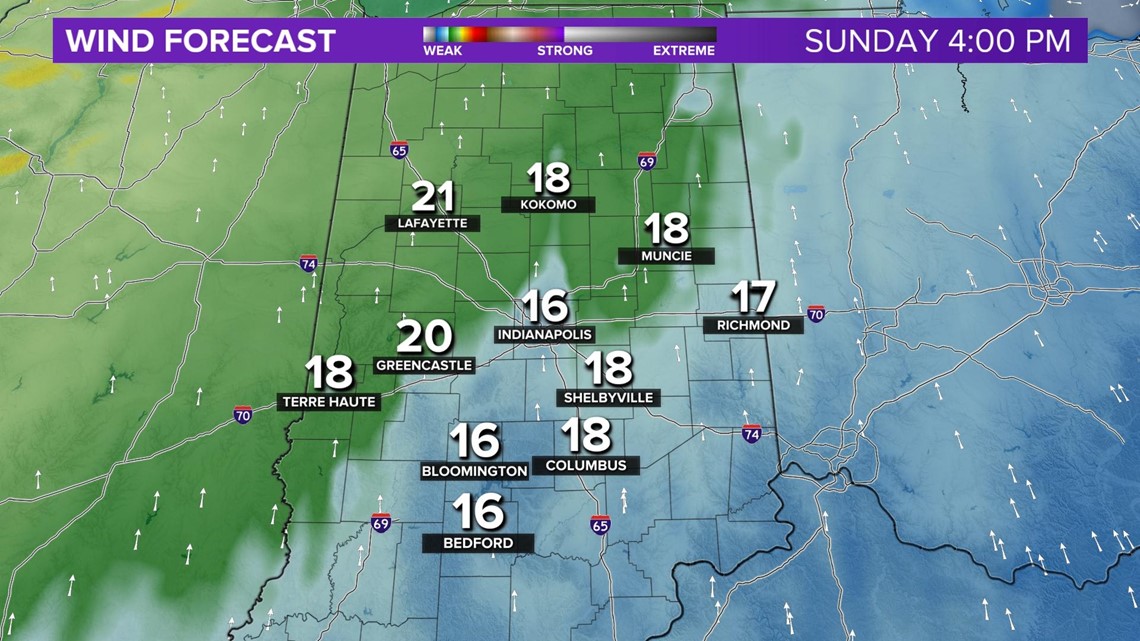 If you are heading to the Indianapolis 500, make sure you bring plenty of water and wear sunscreen.
Sunday night will be clear and mild, with temperatures falling into the mid-60s.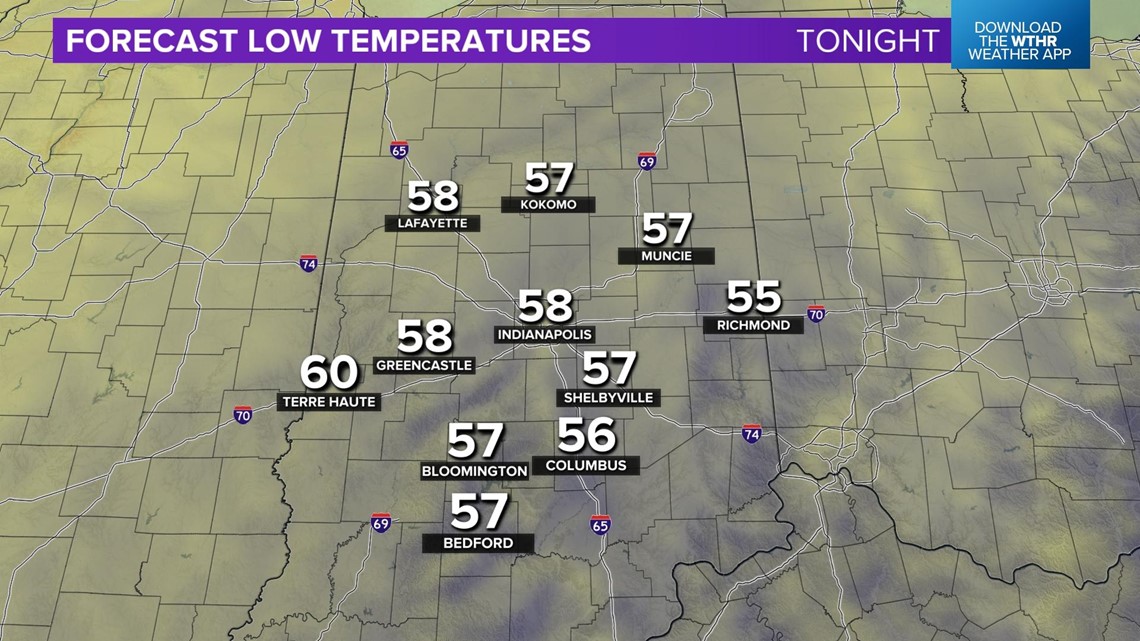 It will be breezy Memorial Day, with winds out of the south allowing temperatures to climb into the upper 80s to near 90°.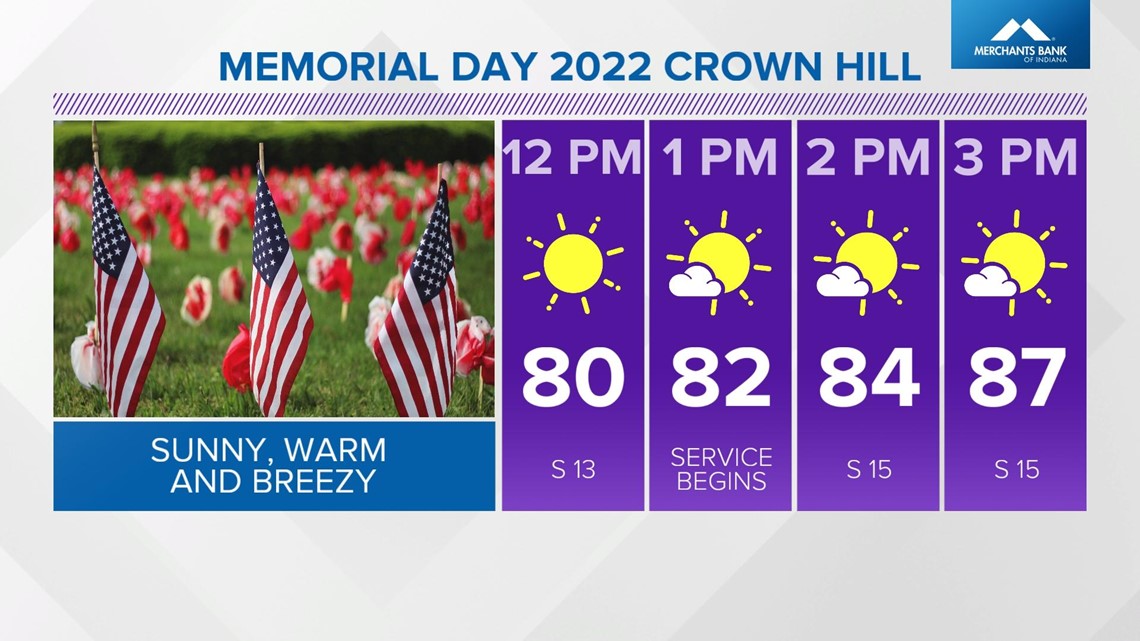 Tuesday will be the hottest day of the week. Humidity will be on the rise, with afternoon highs in the low 90s. Heat indices will climb into the mid-90s.