It was quite a stormy morning with an impressive storm complex racing across central Indiana in just a few hours at speeds of 50+ mph. In its wake, thousands remained without power at lunchtime due to many areas of snapped trees and powerlines, with the highest concentration of outages in Marion County. AES outages peaked at over 10,000 but that number was reduced by almost half just before noon.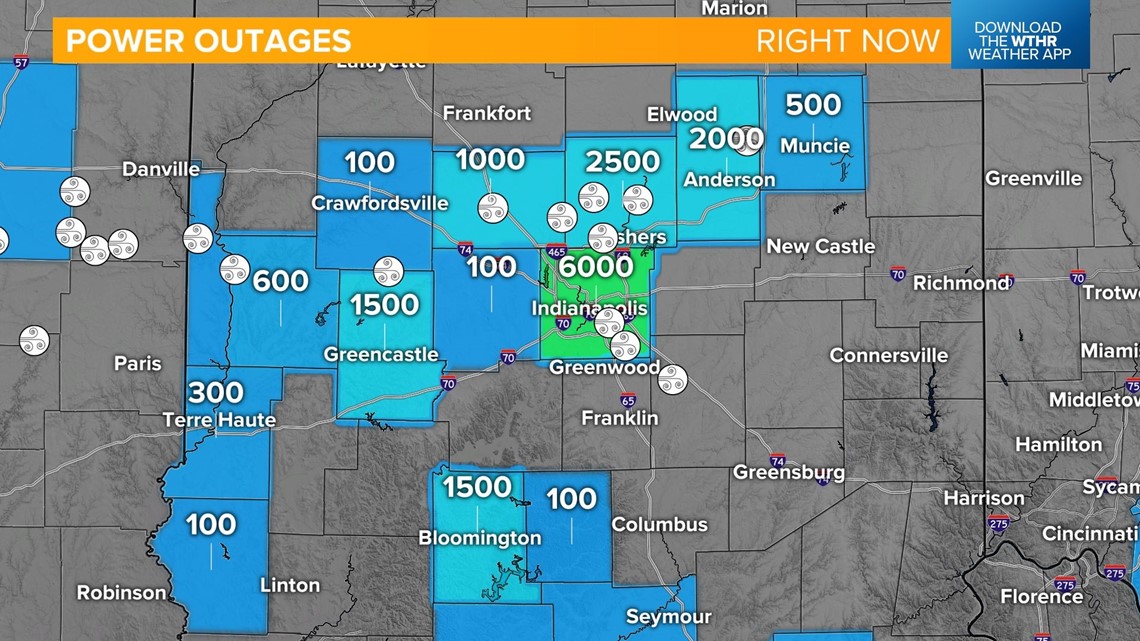 It's never fun being without power, but certainly not when the Muggy Meter is climbing into the "miserable" range as dewpoints go above 70°. This uncomfortable air mass lingers all week long and fuels additional downpours and thunderstorms over the next several days.
A couple of positives from the morning storm complex is the welcome rain that fell on parched ground and stabilized the atmosphere for several more hours to delay the next round of thunderstorms.
There's some uncertainty on where and when storms initiate much later today, but any storms that do develop could become severe with all modes of severe weather possible.
Clouds are thinning and atmospheric "potential storm energy" should build rapidly from west-to-southeast today. But without a big lifting mechanism, it seems likely that radar may be storm-free until after 3 p.m.
Remain Weather Aware and follow our team for updates. For now, south of I-70 is modeled to have a higher chance of seeing storm redevelopment.
Additional scattered storms are possible early Tuesday but much of tomorrow and Wednesday will be more heat-focused as highs hit the 90s with peak heat indices near/above 100°.
The next best chance of widespread rain and storms will be Wednesday night into Thursday.