INDIANAPOLIS — A Winter Weather Advisory remains in effect for the northern tier of the state including Tippecanoe, Clinton, Tipton, Madison, Delaware, and Randolph counties and all counties north. This advisory remains in effect through 1 p.m. Most of the snow will exit the state by that time.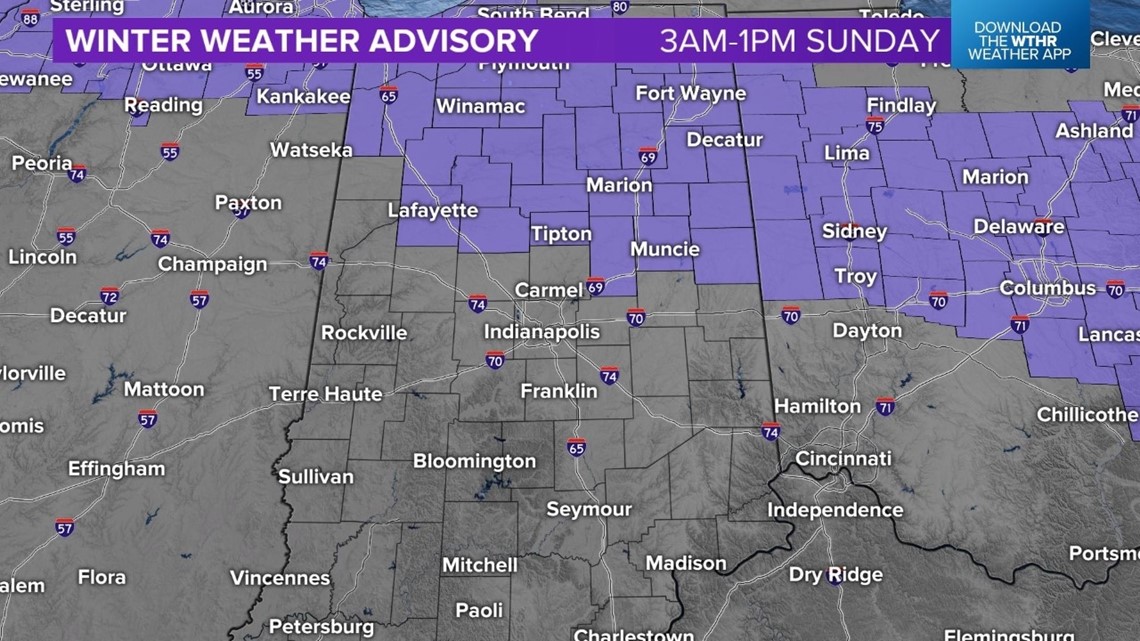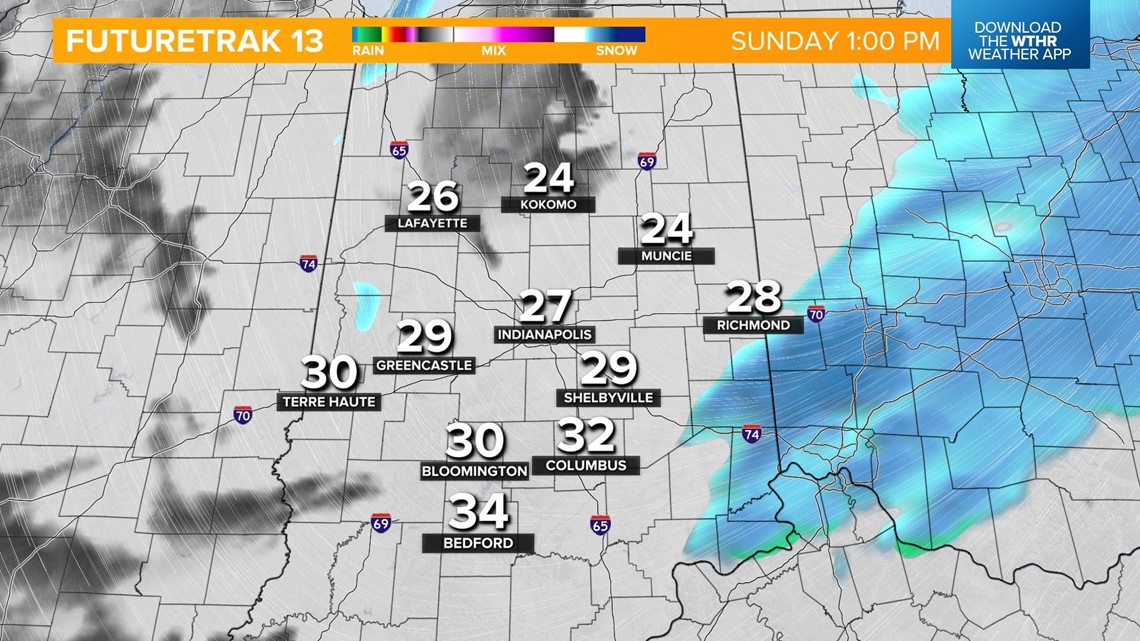 Snowfall reports have started to come in from areas throughout central Indiana. Here are some reports as of 10:30 a.m.:
1" in Madison County near Country Club Heights
0.7" Marion County near Warren Park
0.5" Marion County near New Palestine
0.5" Monroe County near Woodville Hills
Blowing snow will become an issue for the rest of the day, lowering visibility as gusts up to 30 mph are possible. Temperatures will drop through the 20s this afternoon once the snow exits.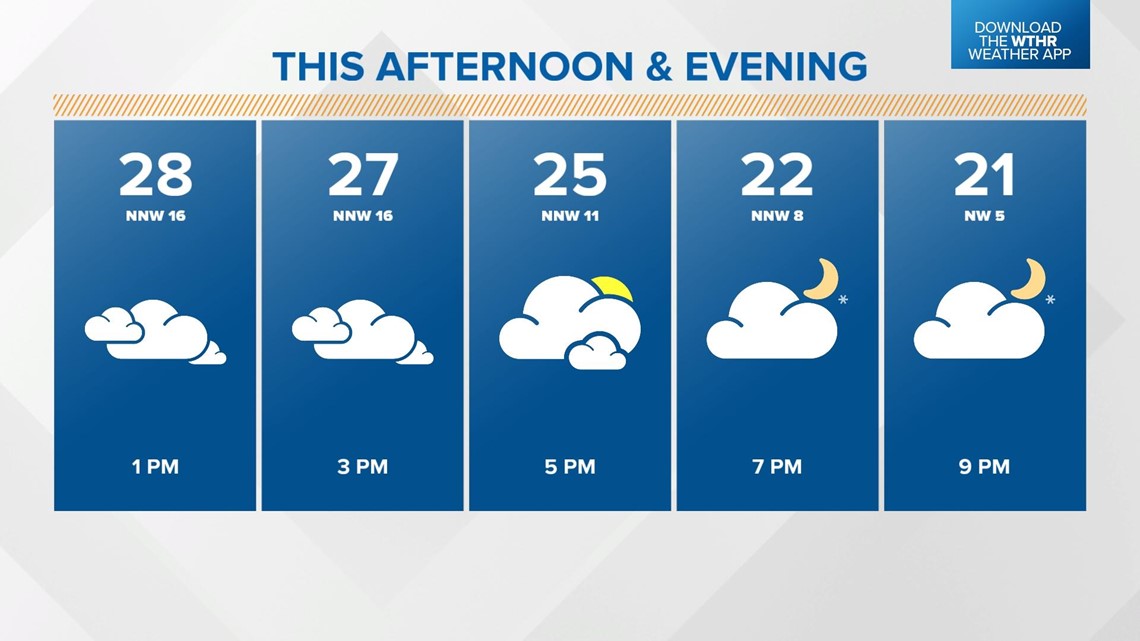 Another wave of snow will press through the Great Lakes region starting around 5 a.m. Monday, especially in northern Indiana, where an additional inch of snowfall will be possible. The Indy metro area will be on the southern extent of this snow system, so impacts will be minimal, but it is still a good idea to allow extra travel time for the morning commute for re-freezing from Sunday's snowfall.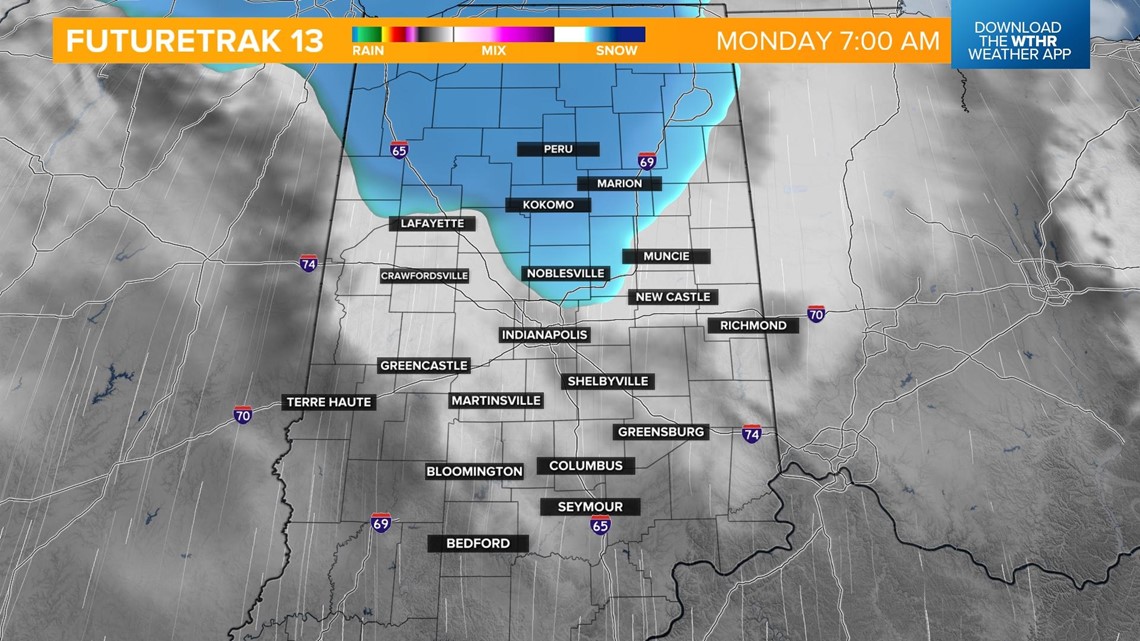 Snow wraps up in Indiana early Monday afternoon. The rest of Monday will be mostly cloudy with winds shifting from the south in the afternoon and pumping in warmer air. This will take highs back near 35 Monday afternoon.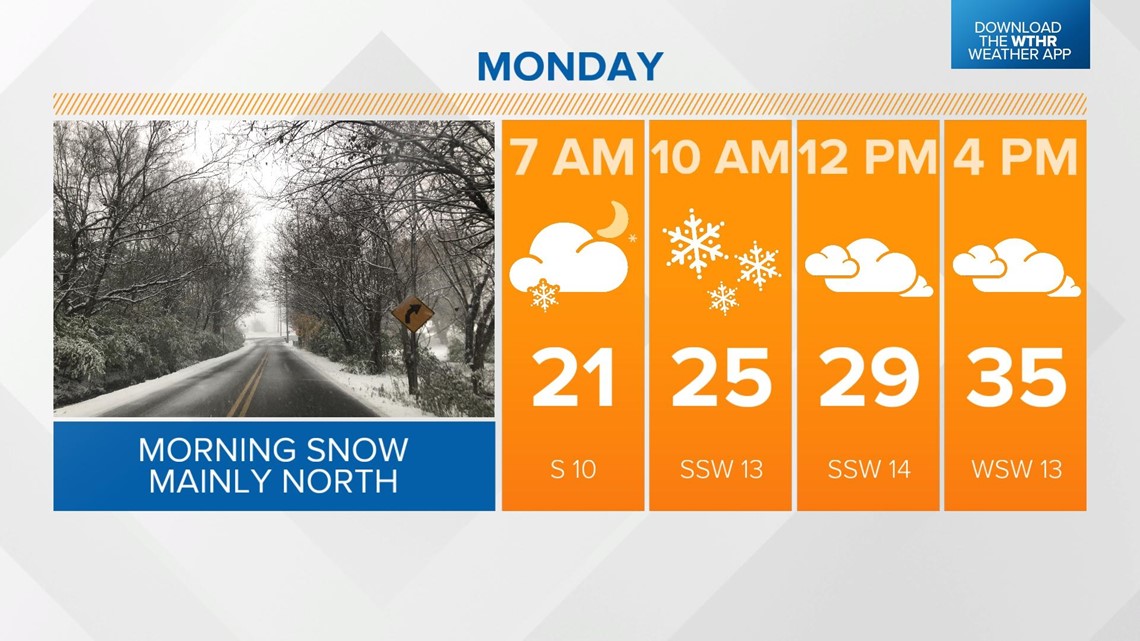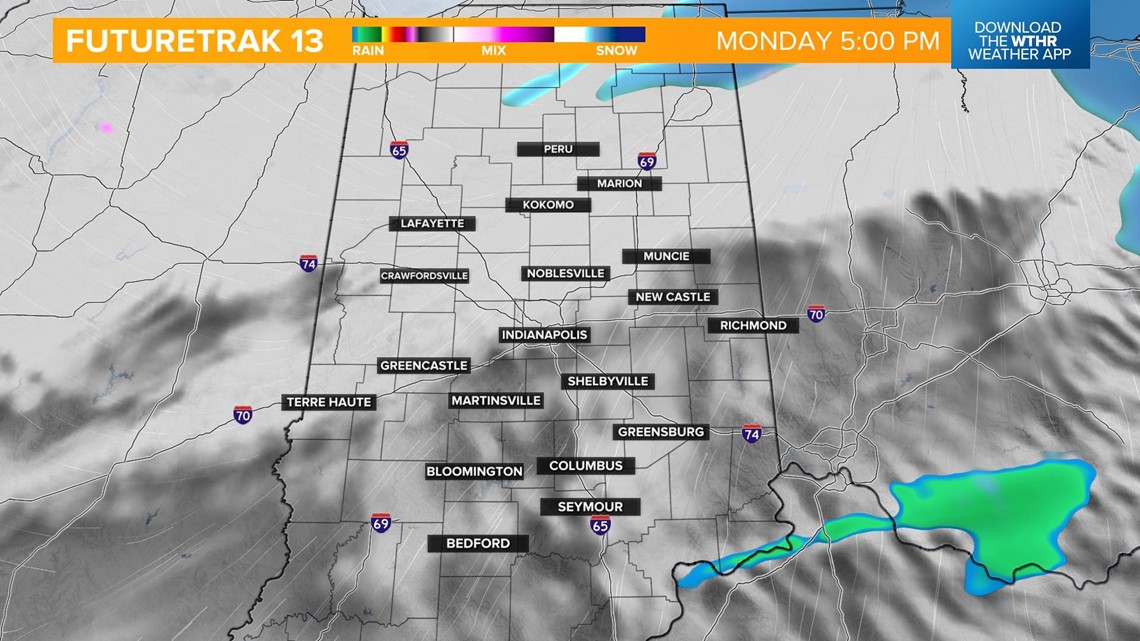 Colder air returns Tuesday with highs back in the mid 20s with a more quiet, dry weather pattern setting up.
The coldest day of the week will be Wednesday with morning lows near 4 and highs struggling to reach 20°.