INDIANAPOLIS — We're sweating through another miserably muggy day in central Indiana with dewpoints well in the 70s. That's the air you can wear, and combined with high temperatures near 90°, that makes it feel near 100° for the peak heat index.
Please take plenty of breaks if you're going to be outside.
As expected, just spotty thunderstorms bubbling up in the humid heat. Though rain odds are low, where these track, we can expect briefly heavy rain and some lightning.
Sunday will be very similar to today with humid morning temperatures in the 70s, highs near 90°, peak heat indices near 100° between noon and 7 p.m. Additional spotty thunderstorms develop Sunday afternoon.
Better odds of rain and storms arrive later Monday into Tuesday with the approach of a cold front that eventually delivers relief from the muggy air.
However, we're going to have to endure another 48 hours of oppressive dewpoints in the 70s.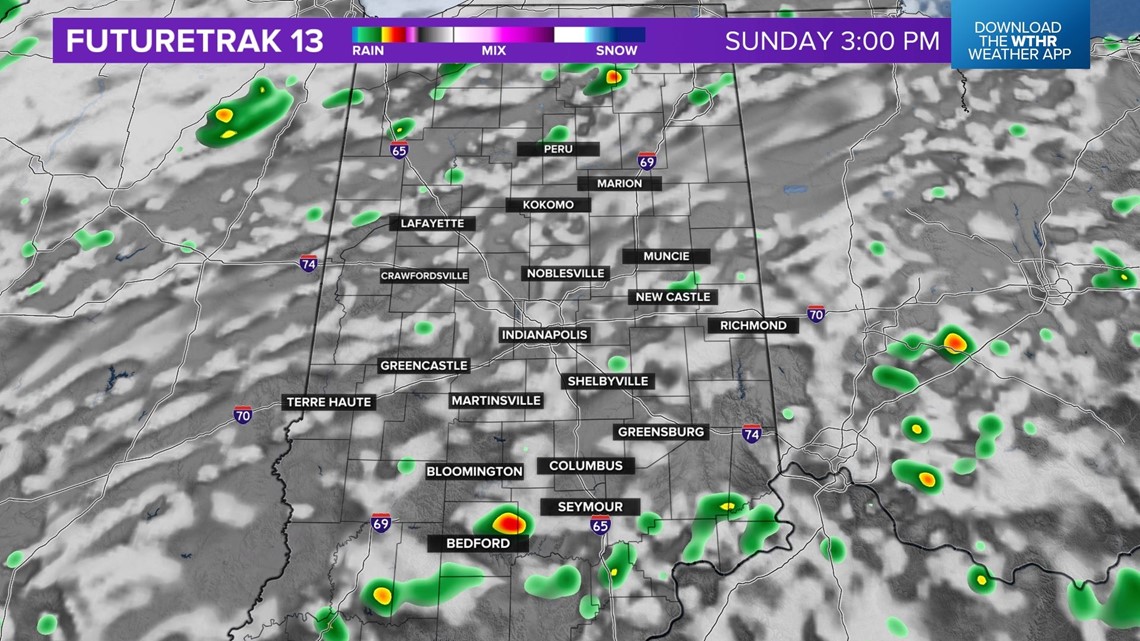 You'll notice a drop in the Muggy Meter Wednesday and much drier air late-week into next weekend when dewpoints drop into the 40s/50s. That transition likely produces a period of widespread showers and thunderstorms, especially Tuesday.
But we could be staring down weather perfection later this week and for next weekend.