INDIANAPOLIS — Our stormy set-up will finally exit the region as the sky clears through the first part of the day. A few lingering flurries will be possible on the eastern side of the state with sunshine returning for everyone through the afternoon.
While the sun will look nice, a northwest wind will win out keeping temperatures well below average. Highs will struggle to reach the upper 30s.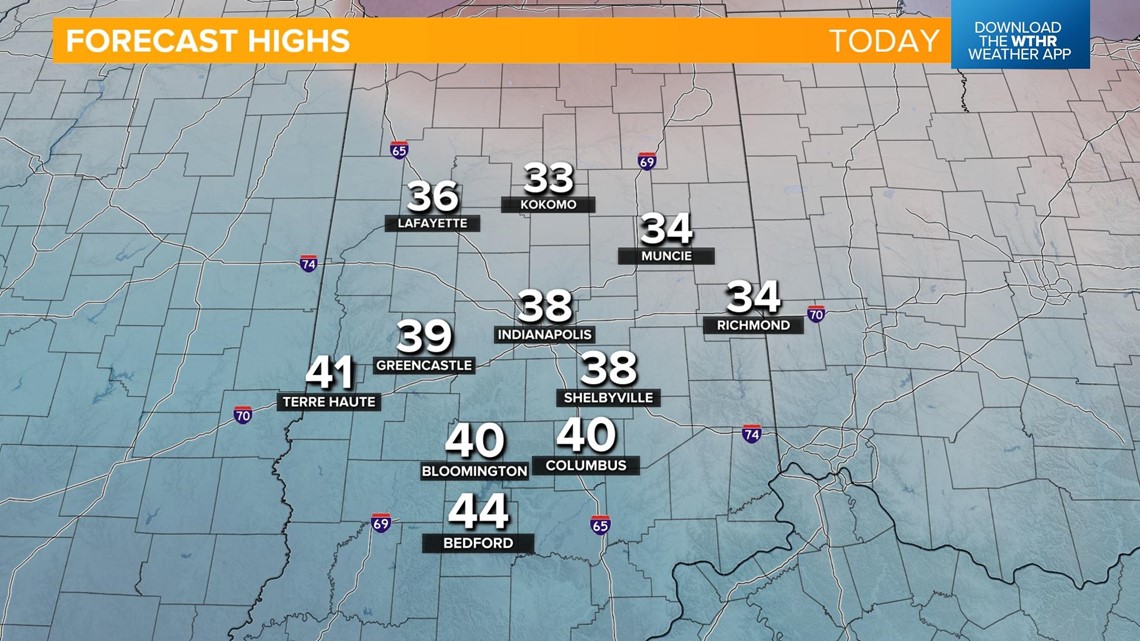 We'll keep clear skies overnight as temperatures plummet again into the low 20s. The kids will need the thick winter coat as wind chills will be in the teens at the bus stop Monday morning. We'll recover slightly on Monday afternoon with highs back in the low to mid 40s under a partly cloudy sky.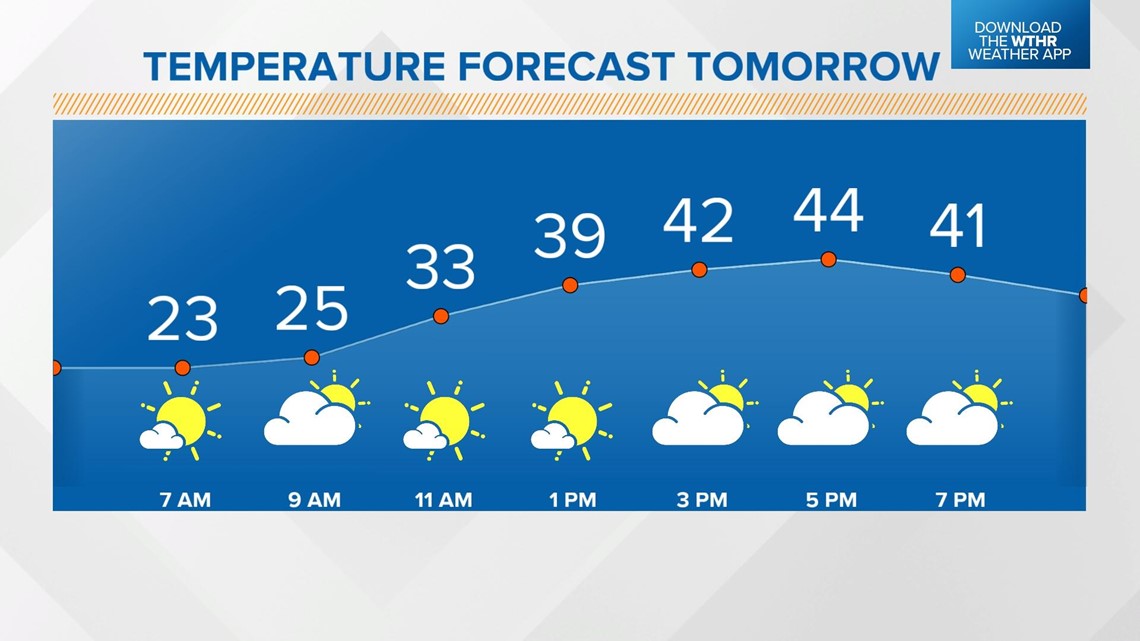 A warm front will slowly lift through Tuesday taking temperatures into the mid 40s late in the day and continuing to warm through Wednesday.

A few rain showers will accompany this frontal system Tuesday evening through early Wednesday.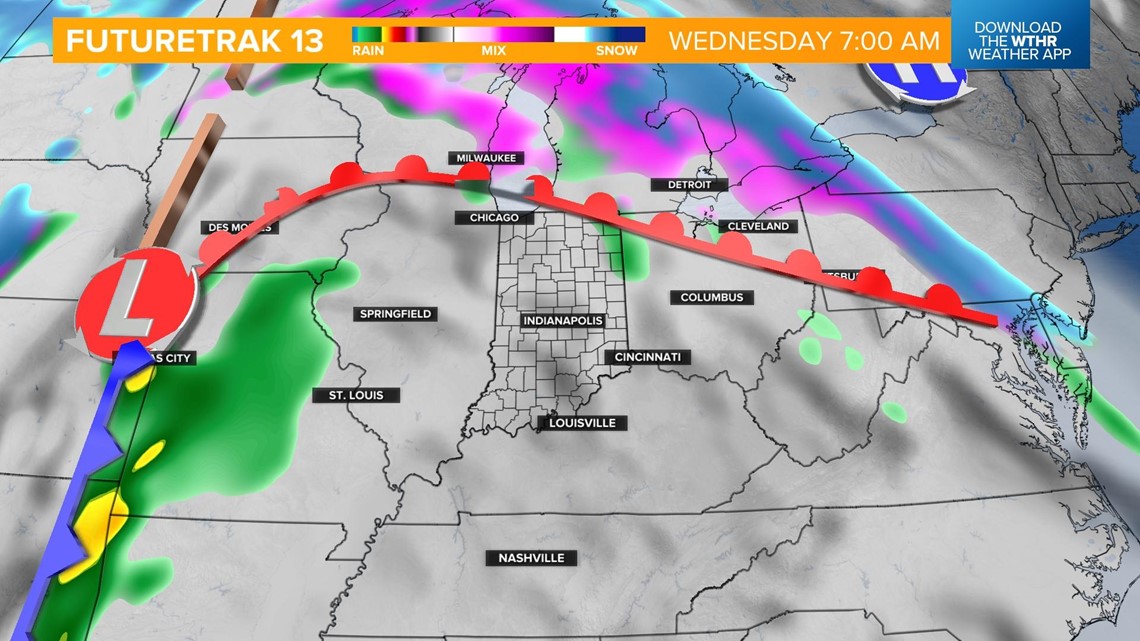 We'll see a brief warming trend Wednesday with highs in the low 70s with lots of dry time in the afternoon before a potent cold front arrives Wednesday night. Scattered rain and storms will be possible along the front.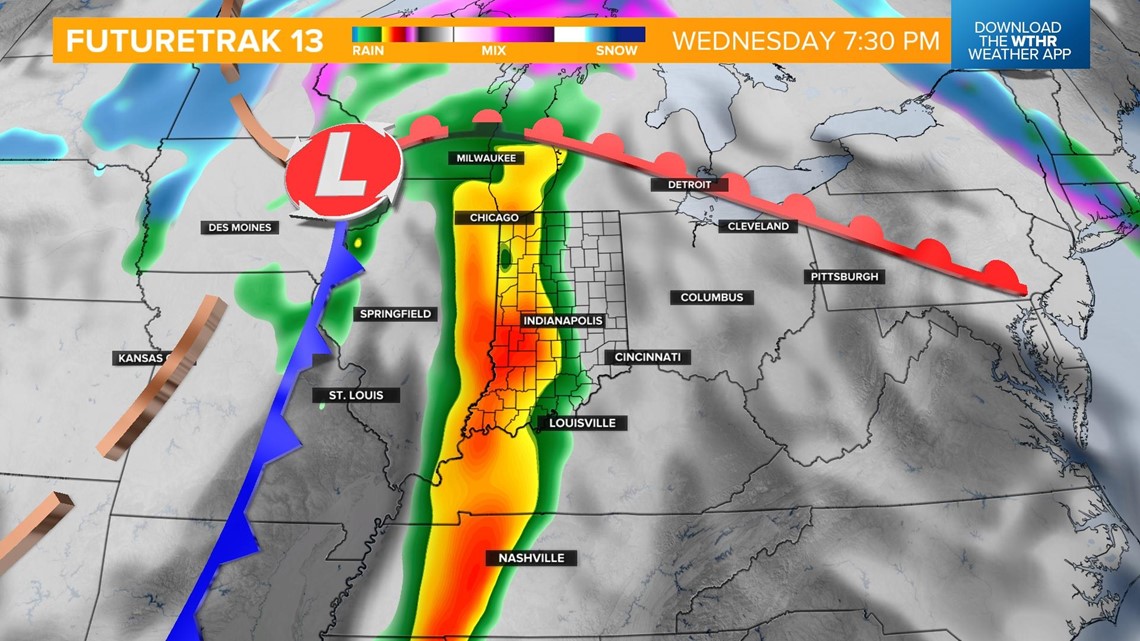 Temperatures tumble back into the 40s Thursday. Dry weather returns for Friday and Saturday as temperatures recover into the low 50s. That is still below average for this time of year as we should be in the mid to upper 50s.