INDIANAPOLIS — Tuesday morning at 5:14 a.m. marks the summer solstice for the Northern Hemisphere. This is when the sun's direct rays will be over the Tropic of Cancer which is latitude 23.5° N that runs through Mexico, the Bahamas, Egypt, Saudi Arabia, India, and southern China.
This is the highest sun angle of the year for areas north of the Tropic of Cancer and the most daylight hours as a result. That equates to nearly 15 hours of daylight for central Indiana. After June 21, daylight lessens each day until after December 21, which is the winter solstice.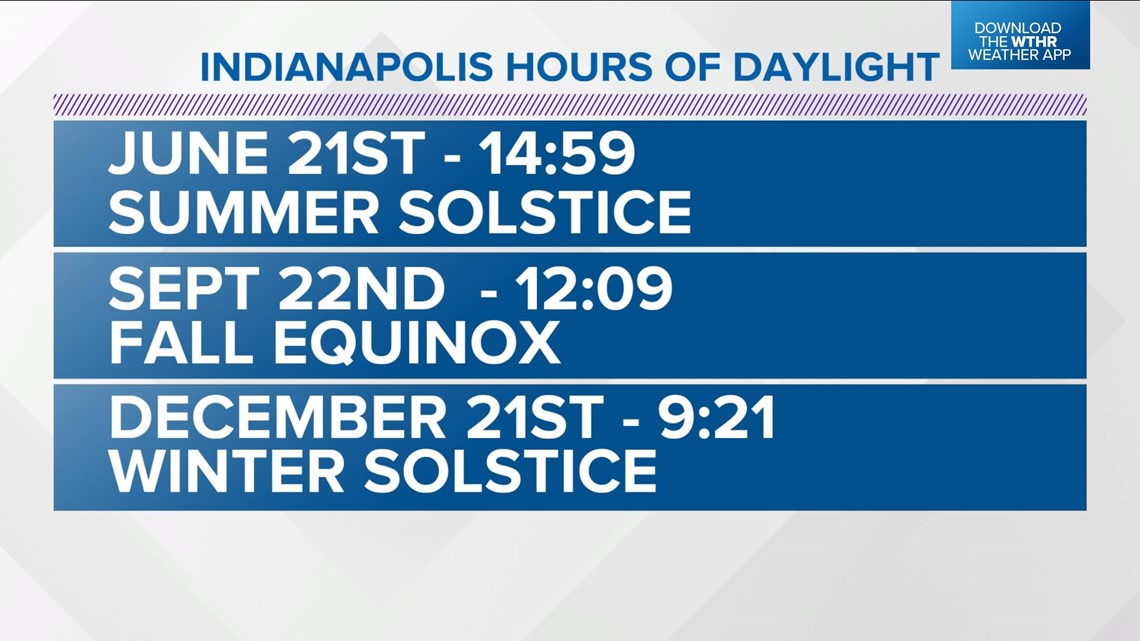 Coincidentally, astronomical summer begins in what will be Indy's hottest day of the year with forecast highs of 94° to 98°. If the forecast temperatures verify it will mark the hottest air in years for Indy:
Last 95° high temperature in Indy was August 28th, 2018
Last 96° high temperature in Indy was September 9th, 2013
Last 97° high temperature in Indy was August 8th, 2012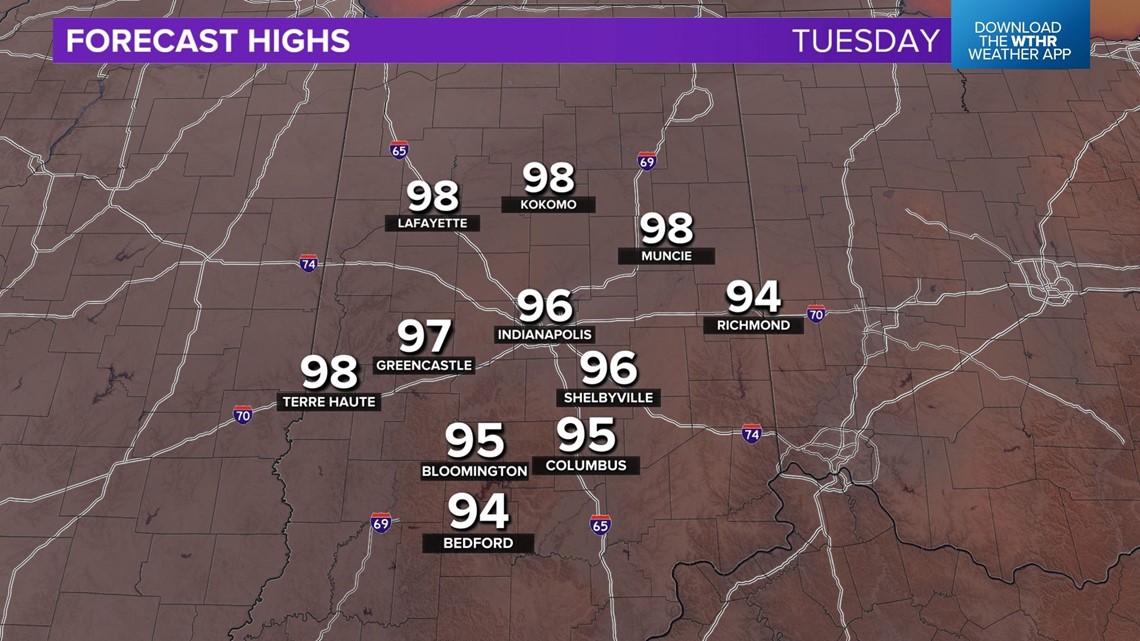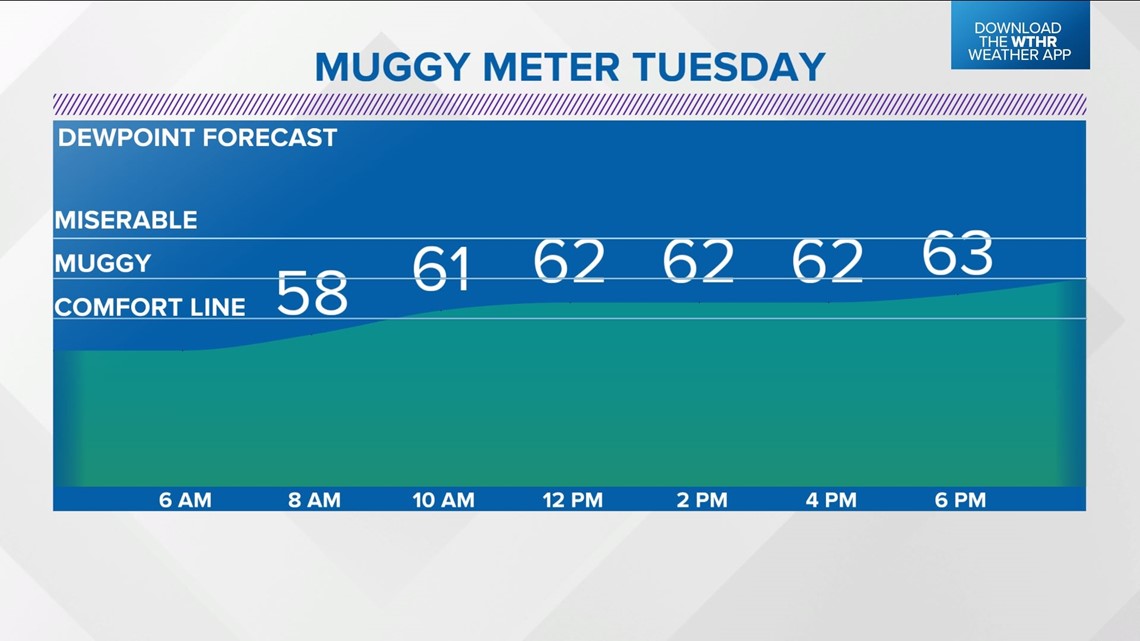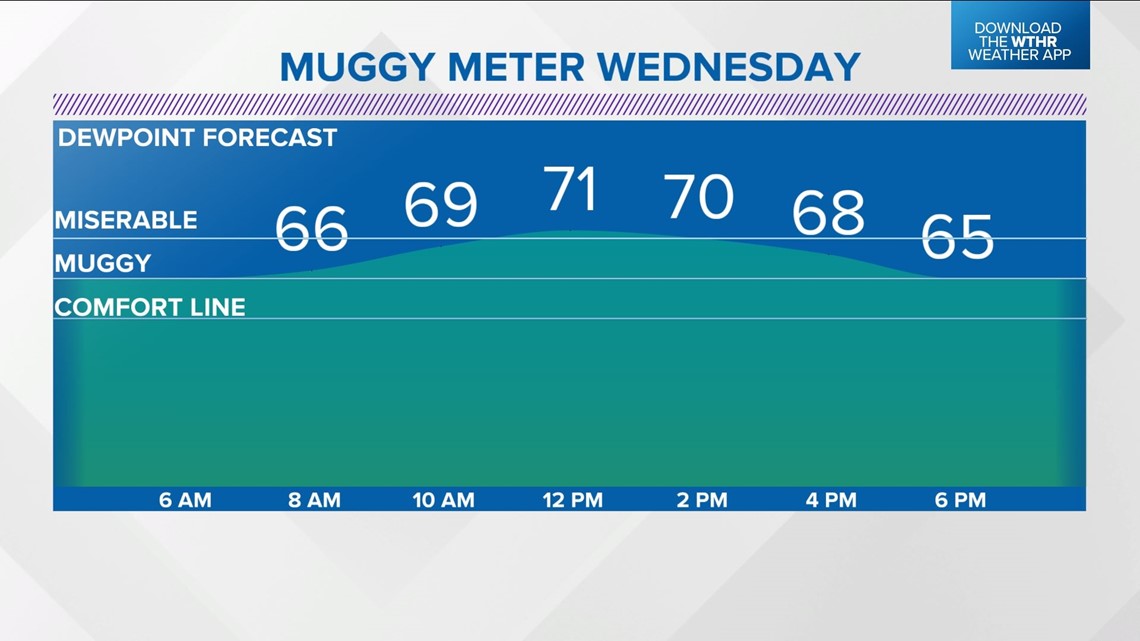 Heat Advisories may be issued for central Indiana between now and Tuesday afternoon. Thankfully, the Muggy Meter won't be too bad Tuesday in what you could deem as a "dry heat" with dewpoints hovering around 55-60°.
While Tuesday appears to be the hottest this week, Wednesday looks like the muggiest as dewpoints get near/above 70°, which is the miserable marker on the Muggy Meter.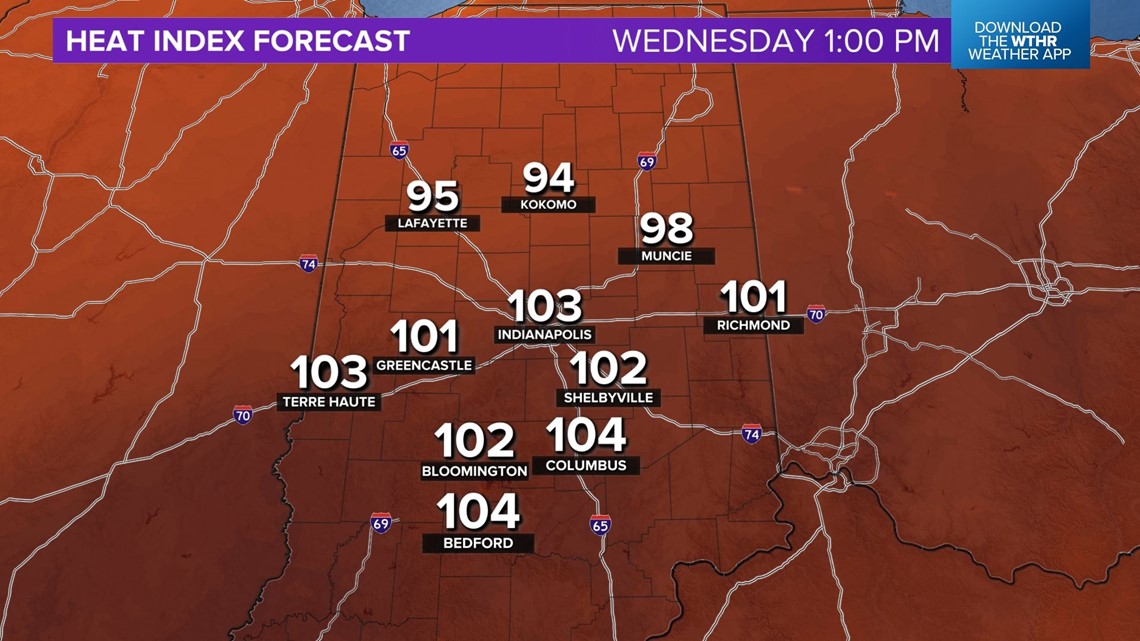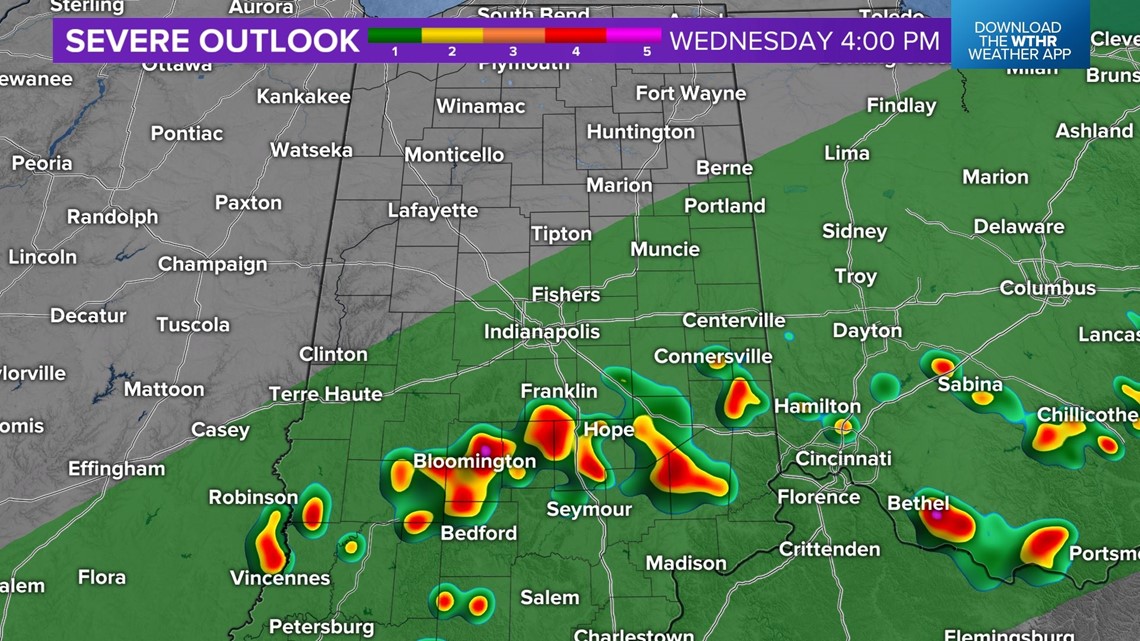 That low-level moisture increase, combined with an approaching frontal boundary, may trigger spotty heavy thunderstorms with a focal point more south of I-70. Some of these storms could become severe, but it won't be nearly enough rain coverage to put a dent into the 30 day rain deficit that's emerged over a good chunk of central Indiana.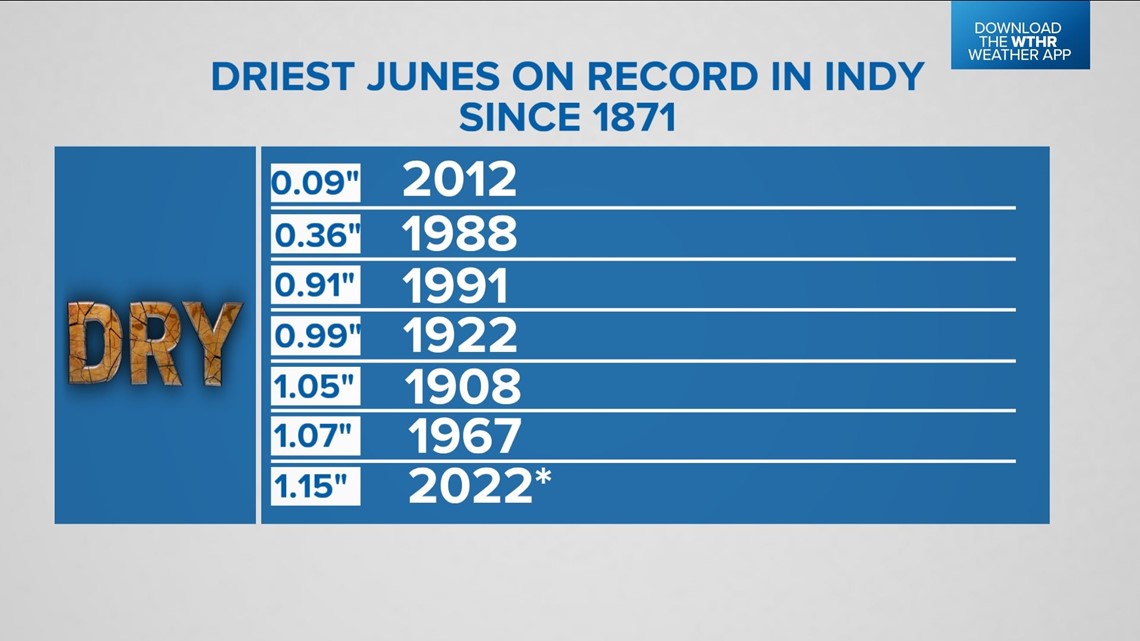 Indianapolis is approximately 2" below rainfall for the month, and if that holds, it would mark the 7th driest June on record for the city.
With the exception of Wednesday, rain chances look slim to none over at least the next seven days.