INDIANAPOLIS — Friday will be hot and humid. Temperatures will soar to near 90° with dewpoints in the upper 60s.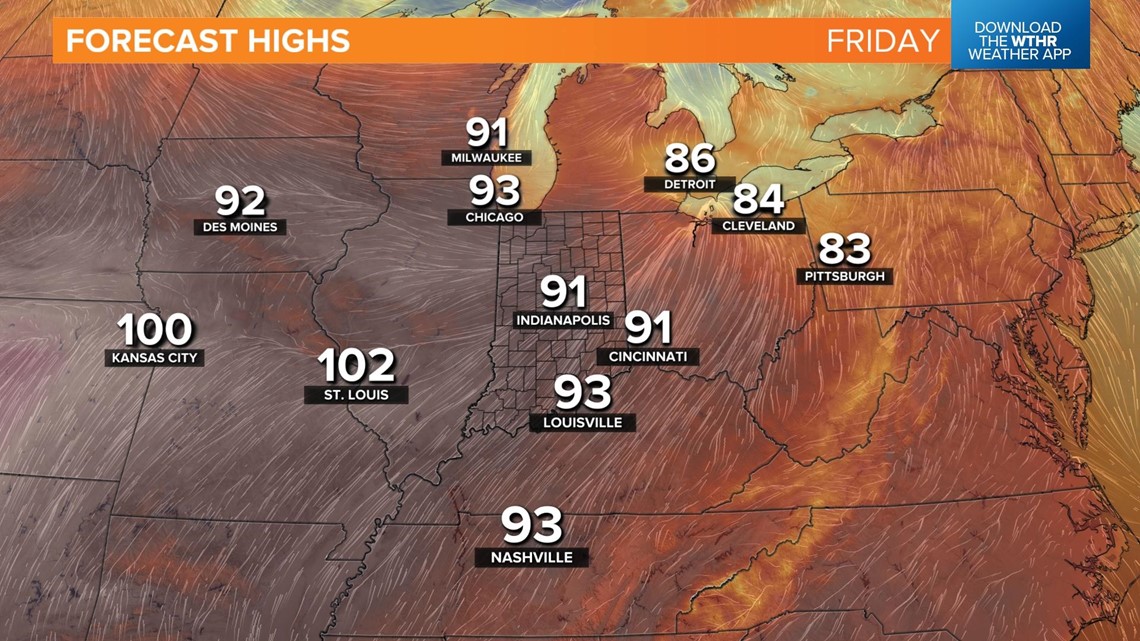 It will be partly sunny with thunderstorms arriving later in the afternoon into Saturday morning.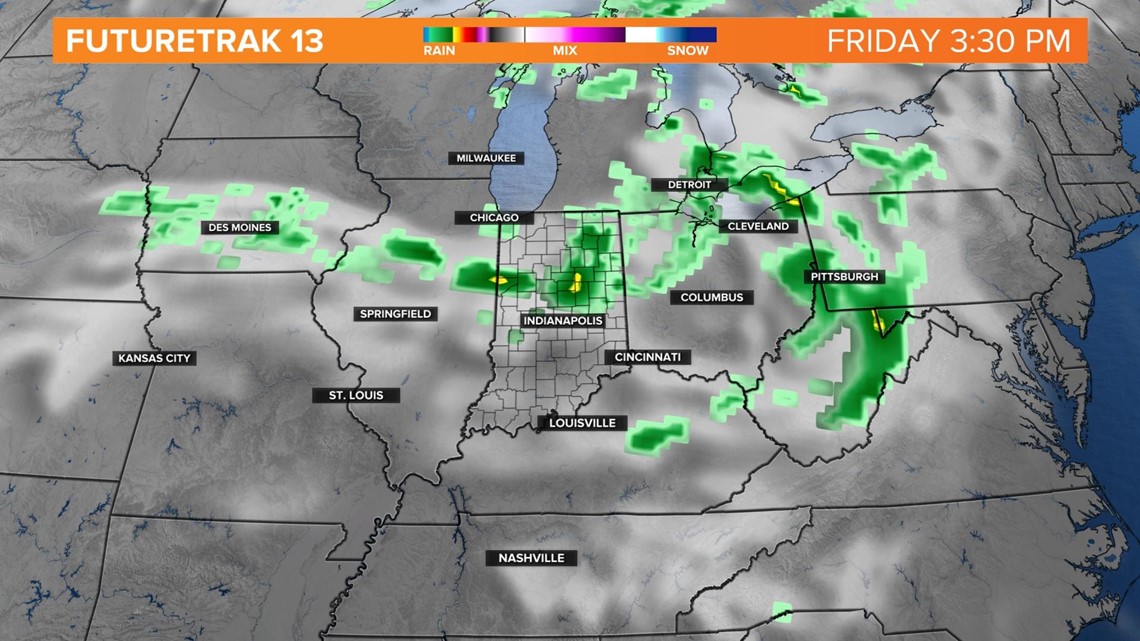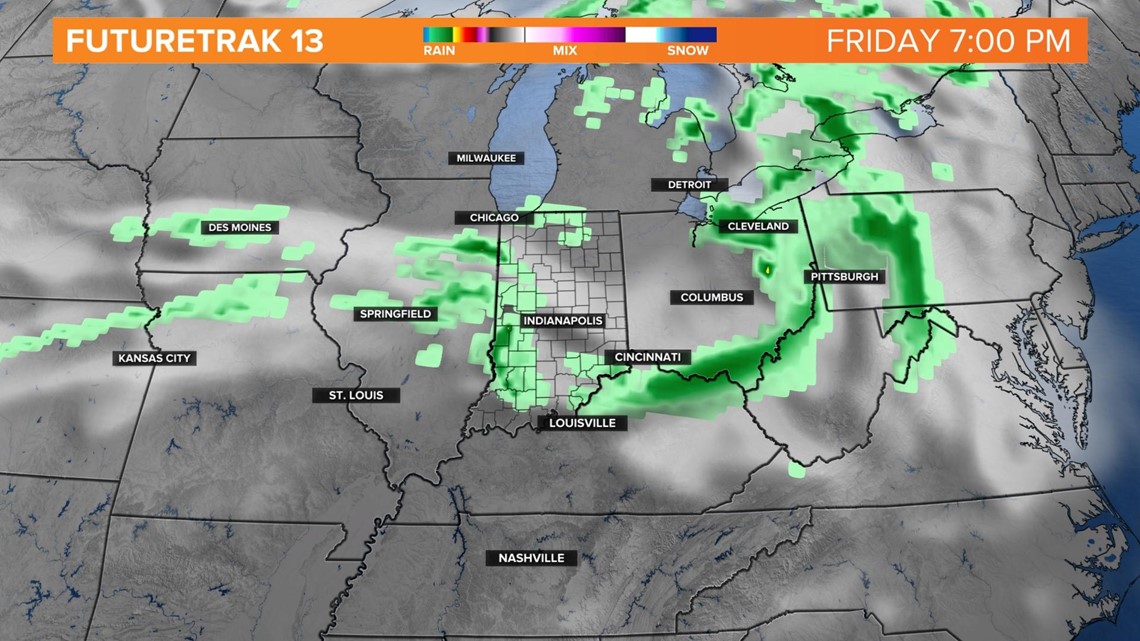 A few storms could be strong to severe. The Storm Prediction Center has all of central Indiana outlined with a slight risk of severe weather. The main threats will be damaging winds and isolated tornadoes.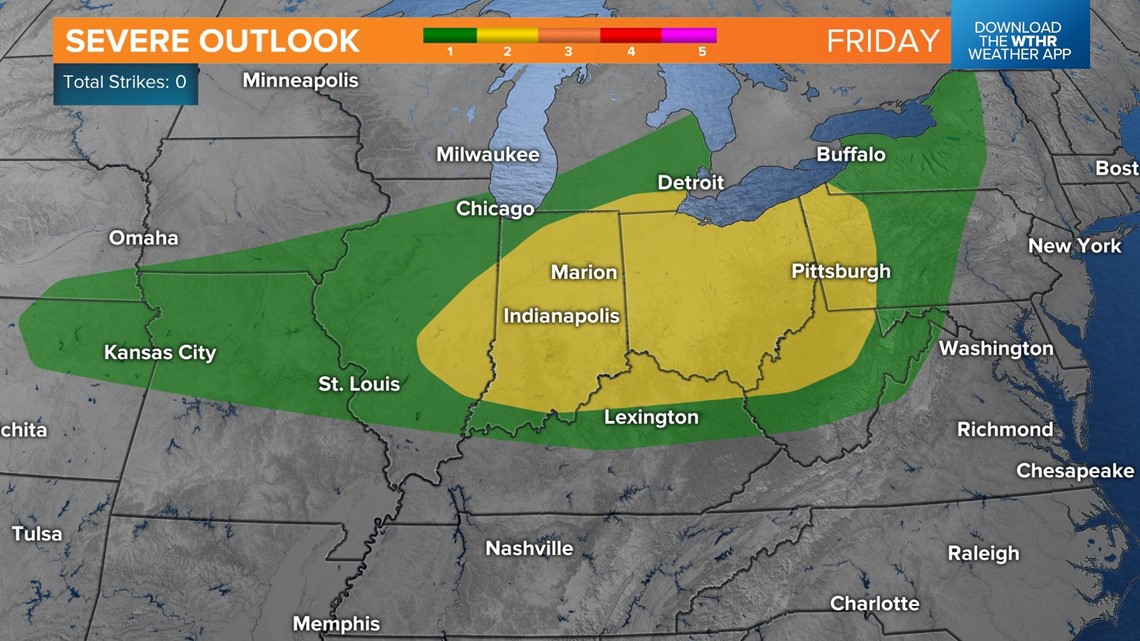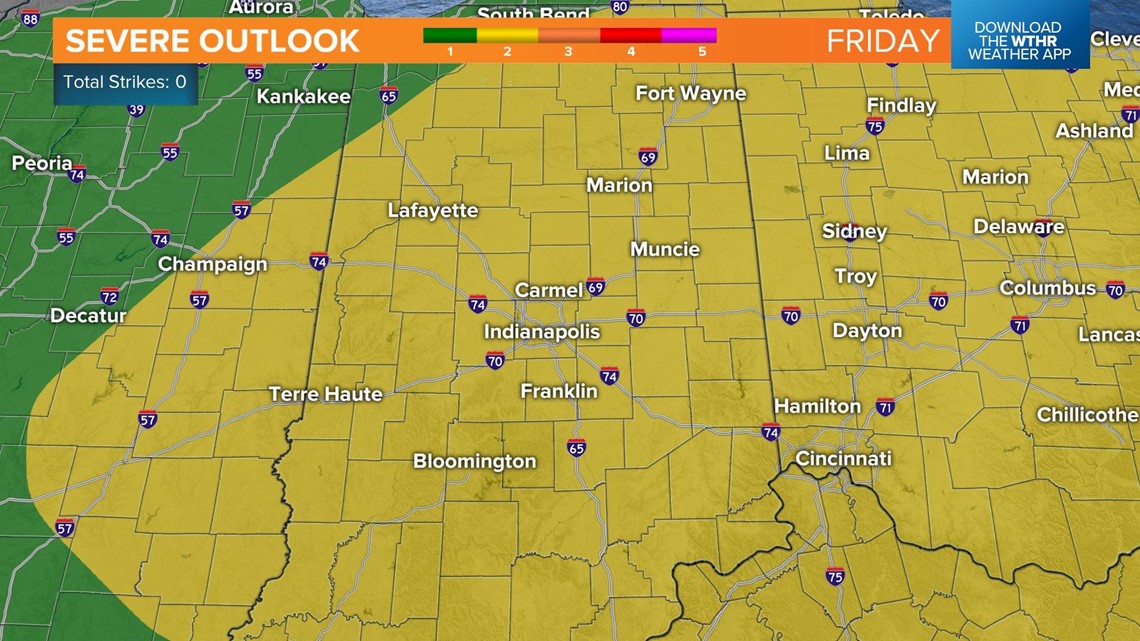 Keep checking back for the latest.