INDIANAPOLIS — After a round of thunderstorms this morning, more afternoon storms will be possible, especially in east central and south central Indiana.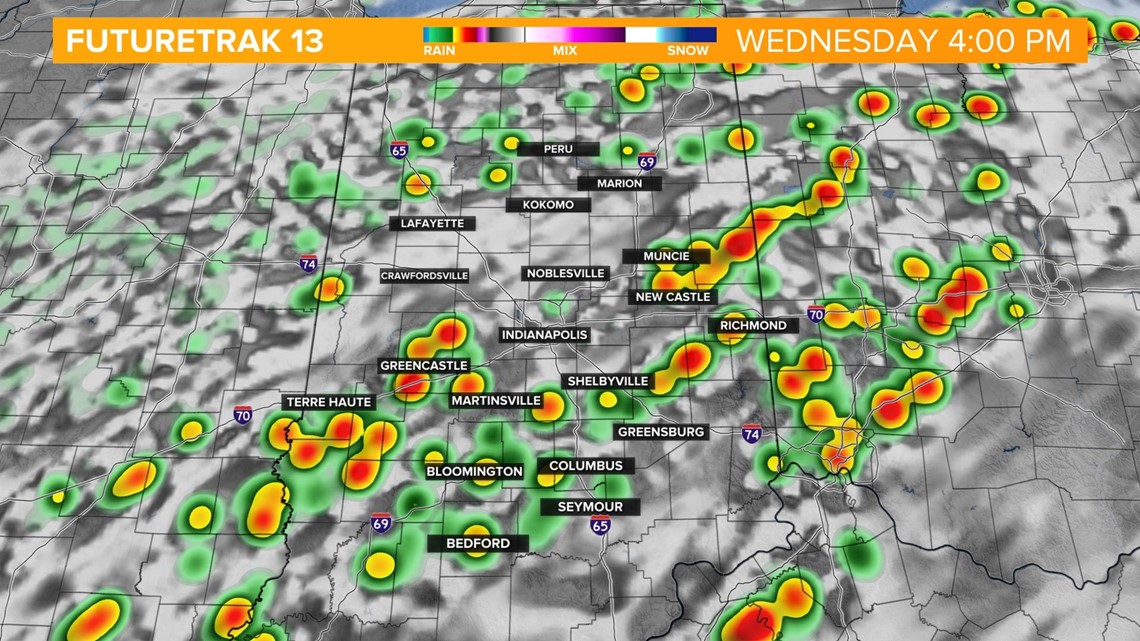 An isolated storm today could be strong to severe, with damaging winds the main threat.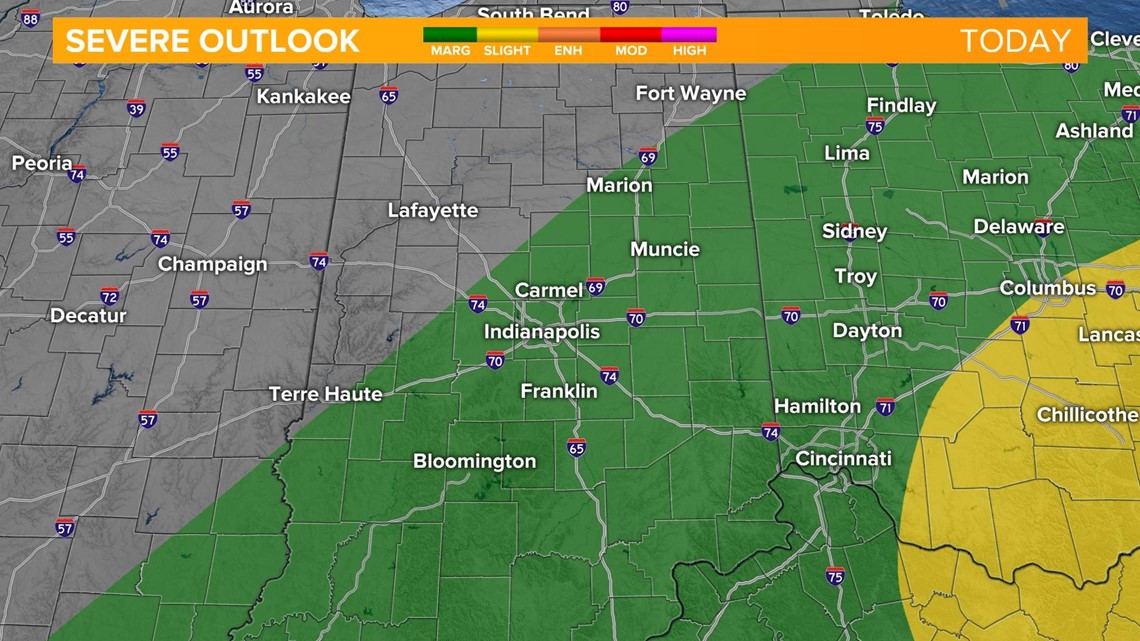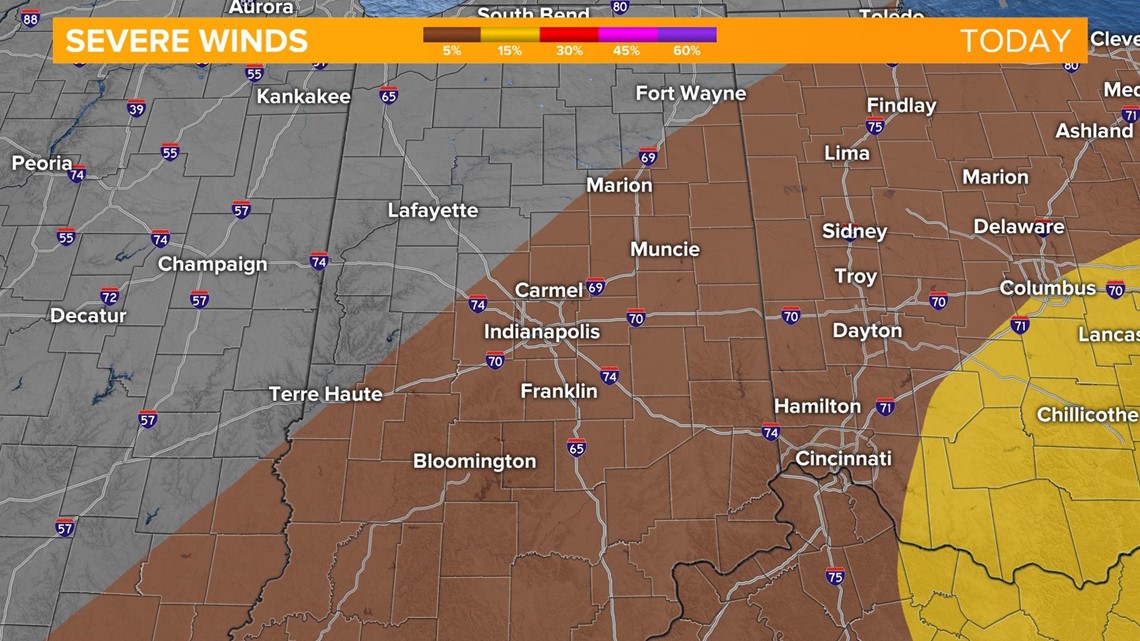 It will be mostly cloudy and warm this afternoon with highs in the low 80s.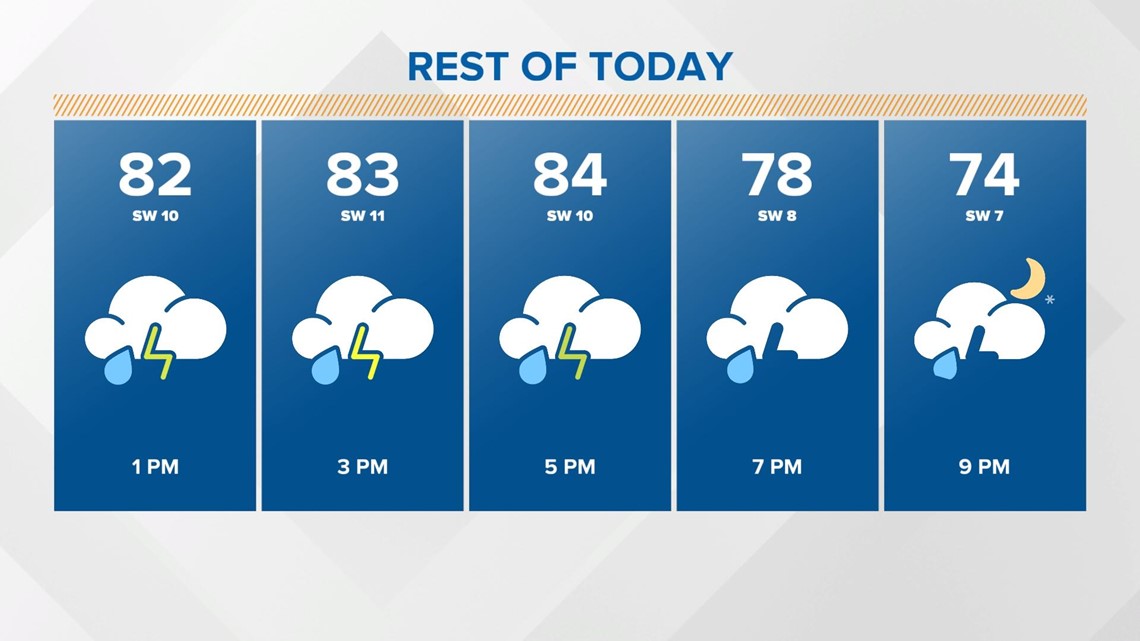 Thursday will be mainly dry. Humidity will fall with the winds shifting out of the northwest.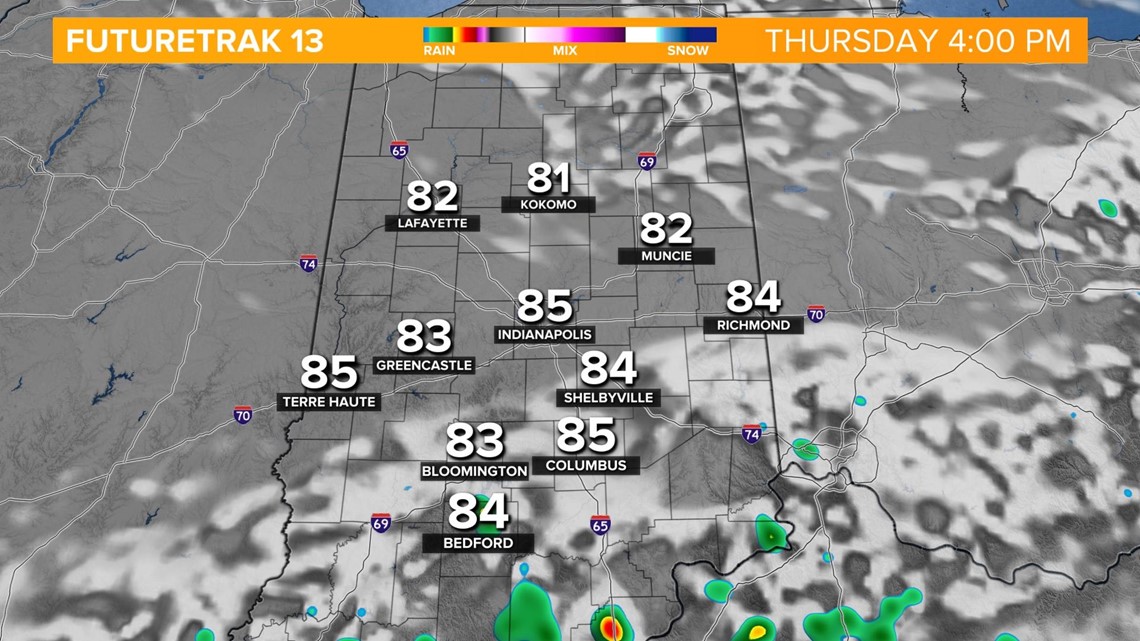 Temperatures will climb into the upper 80s.