INDIANAPOLIS — Showers and storms have been lifting through central Indiana overnight out ahead of a cold front that will push through the state later today. Storm coverage area and intensity increases after noon from west to east.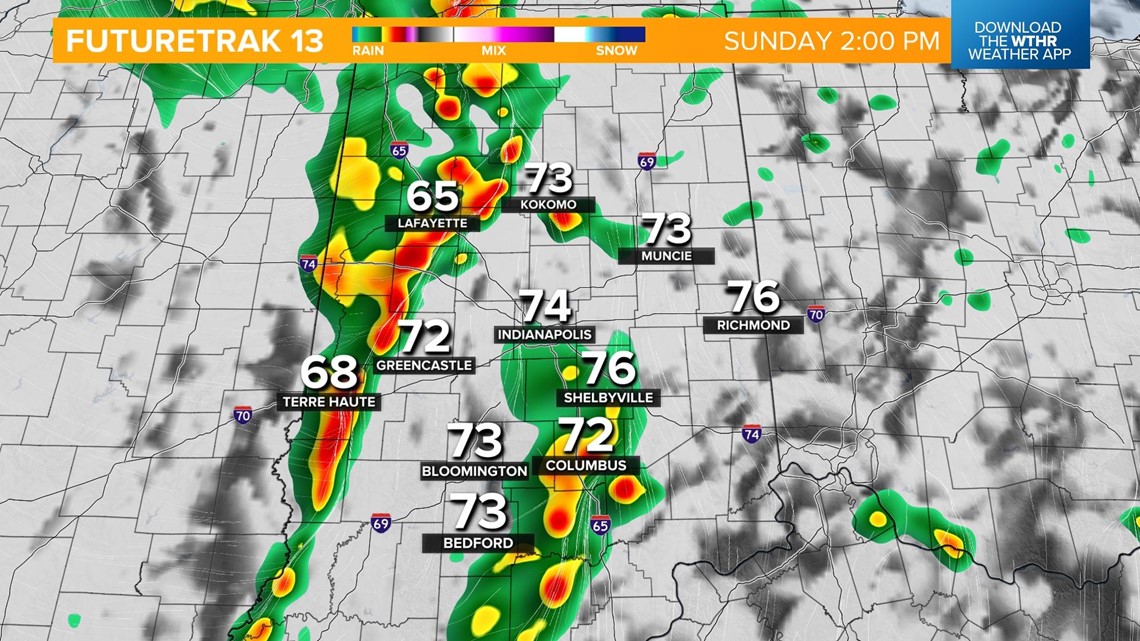 Severe weather is not expected, but there will be impacts to outdoor plans, including brief heavy downpours, localized flooding, and lightning. Temperatures hold steady in the upper 60s and low 70s.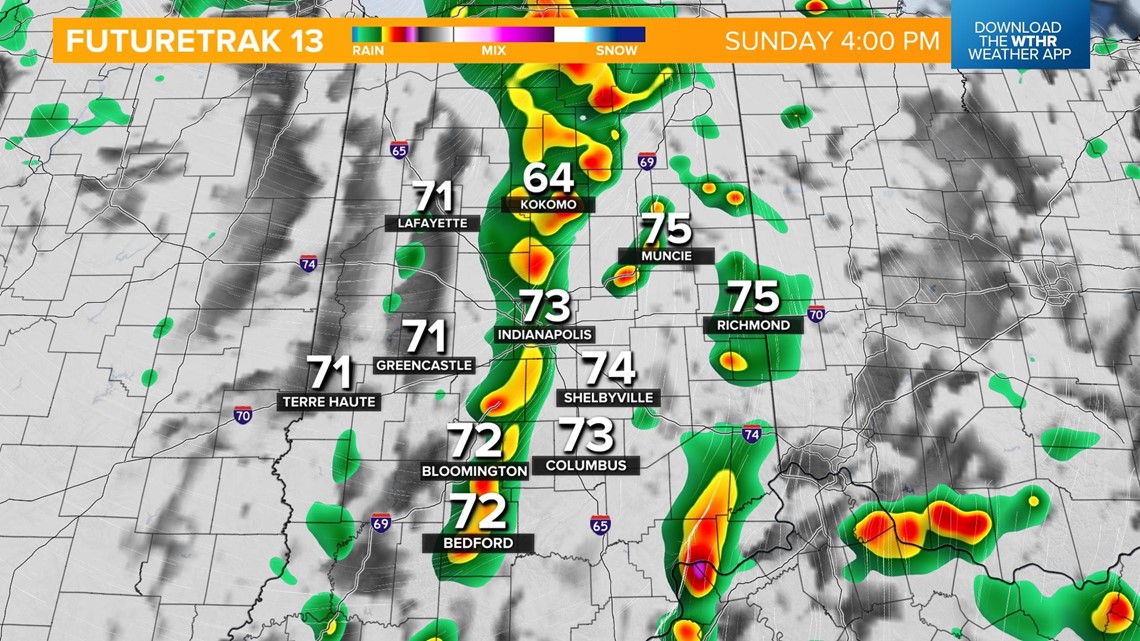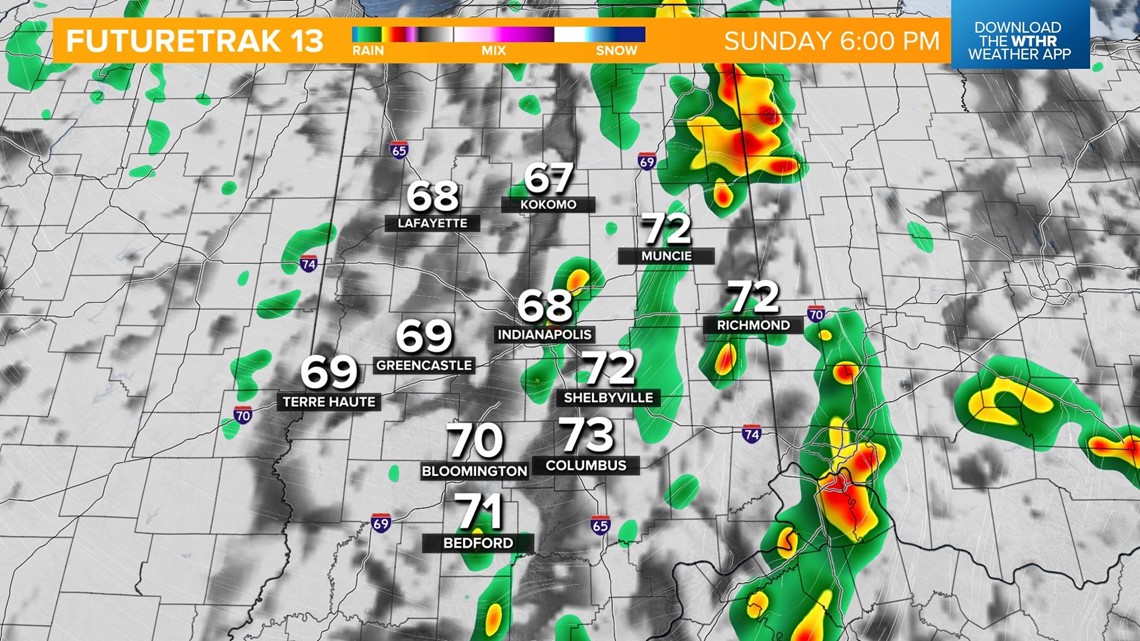 The heaviest of the rain wraps up around sunset as cooler air moves in. Skies stay mainly cloudy with a stray shower overnight as temperatures fall into the low 50s.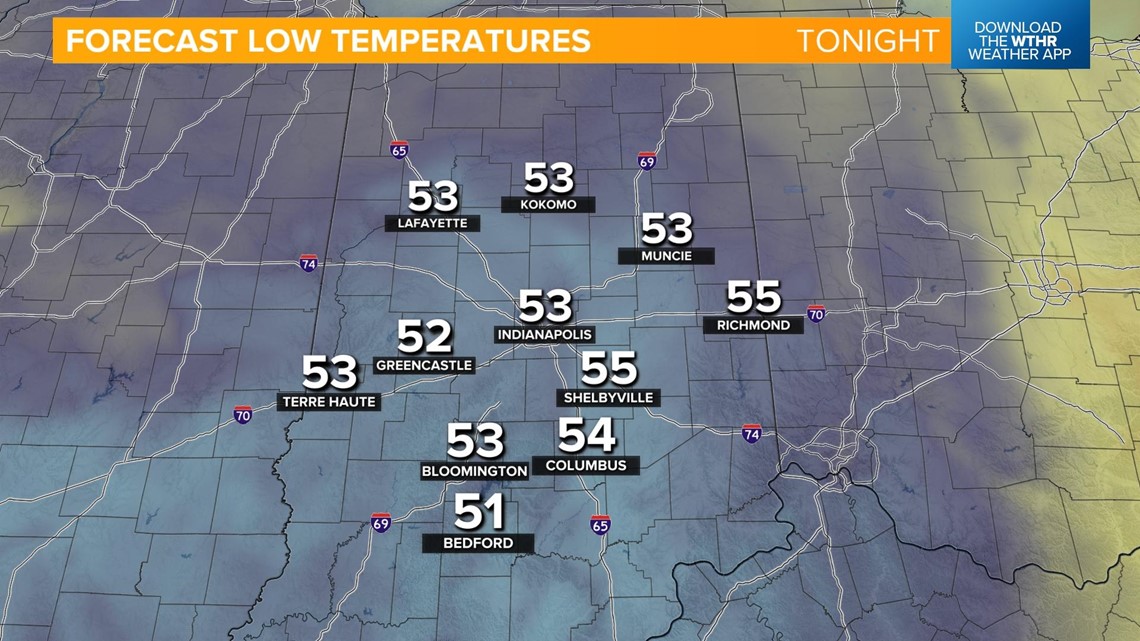 We'll be on the back side of this storm system Monday with clouds lingering and stray rain showers still possible. Monday will be breezy and noticeably cooler with highs in the upper 60s.

Skies will begin to clear Tuesday as temperatures warm into the mid-70s.
We're back into the 80s with sunshine starting Wednesday and continuing through the rest of the week. Temperatures will continue to trend upward with highs back in the mid-80s for Friday and Saturday.