INDIANAPOLIS — It will be a stormy start to the day as a cold front stalls out through central Indiana. Strong wind gusts, frequent lightning, heavy rain and localized flooding will all be possible through mid-morning.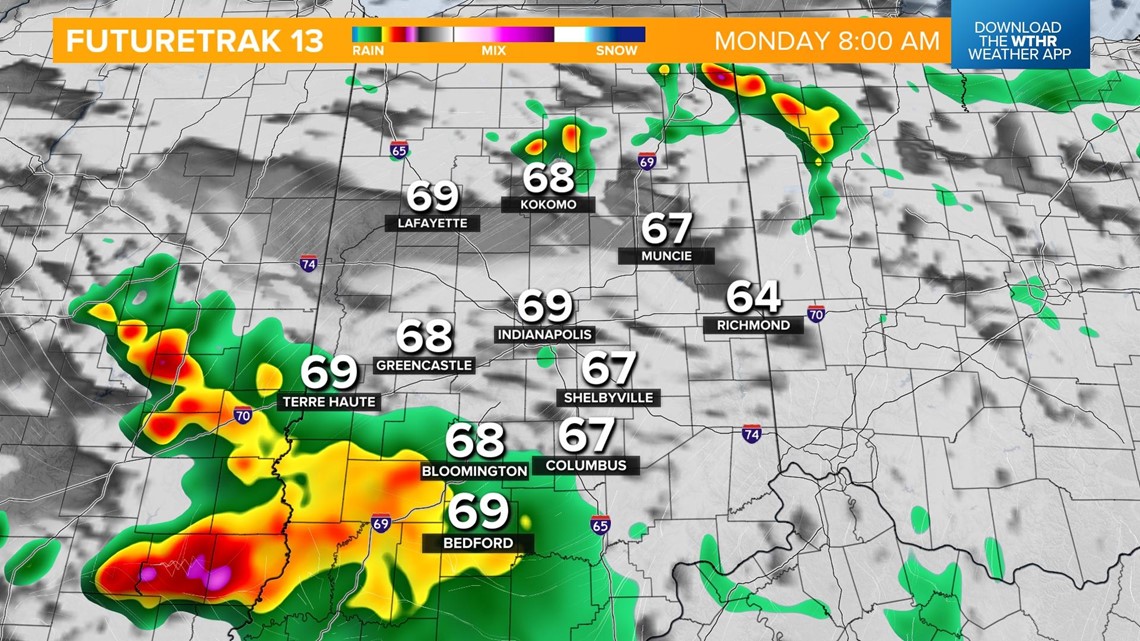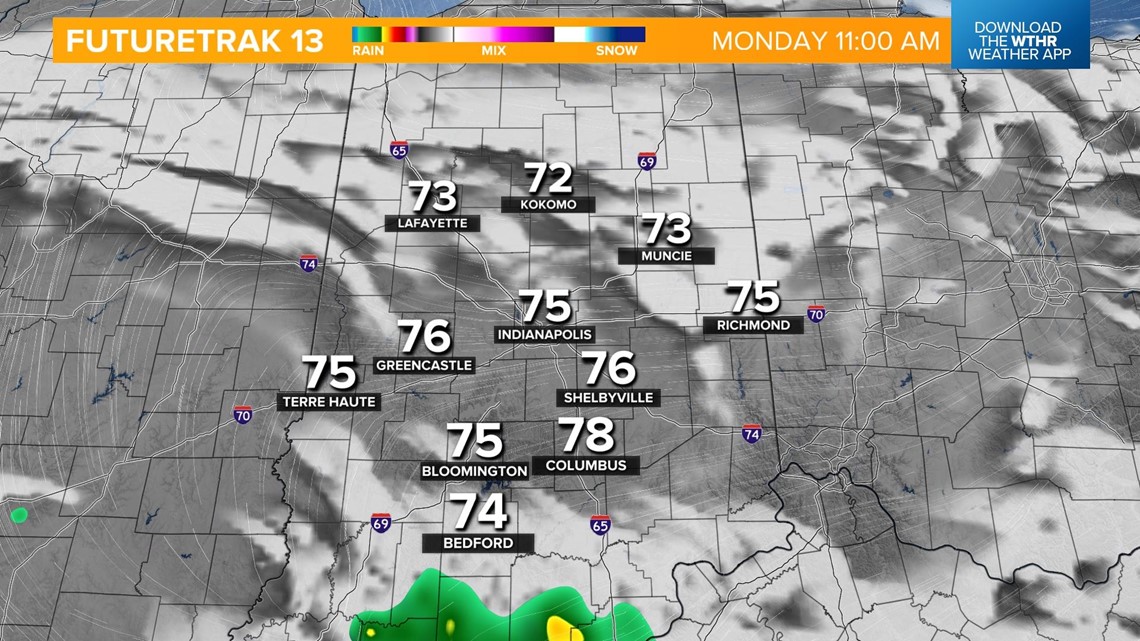 The sky will slowly clear into the afternoon with a stray shower lingering. Temperatures recover into the upper 70s and low 80s.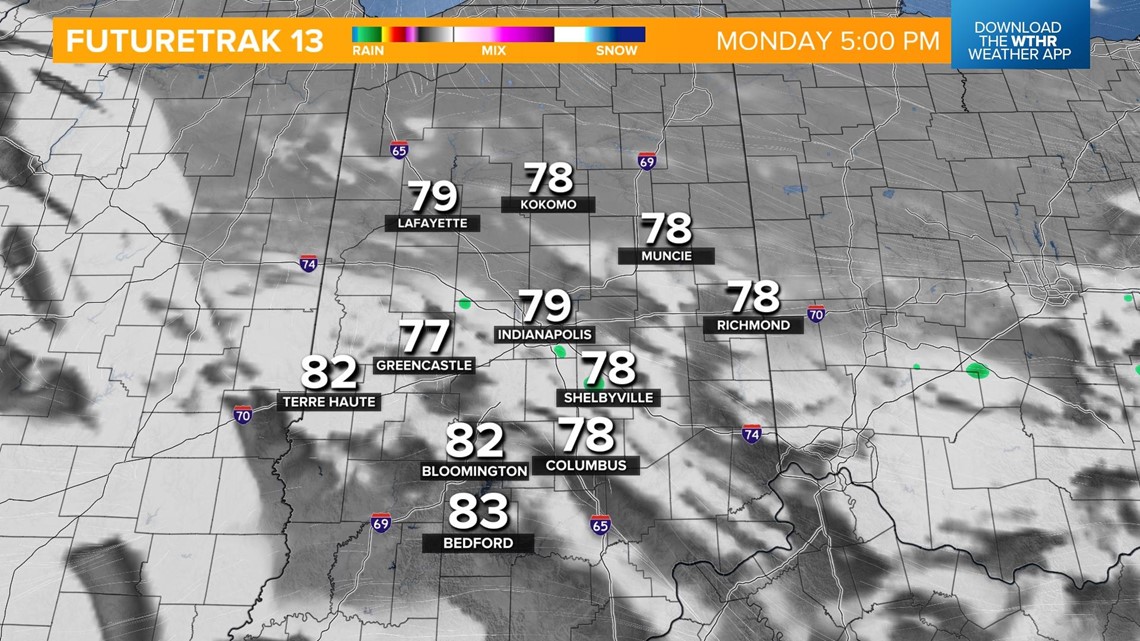 It will become mostly clear overnight with lows in the low 60s. This frontal system will lift back north tomorrow in the form of a warm front. This will put central Indiana in the "warm sector" of this weather system, which means the heat and humidity will return.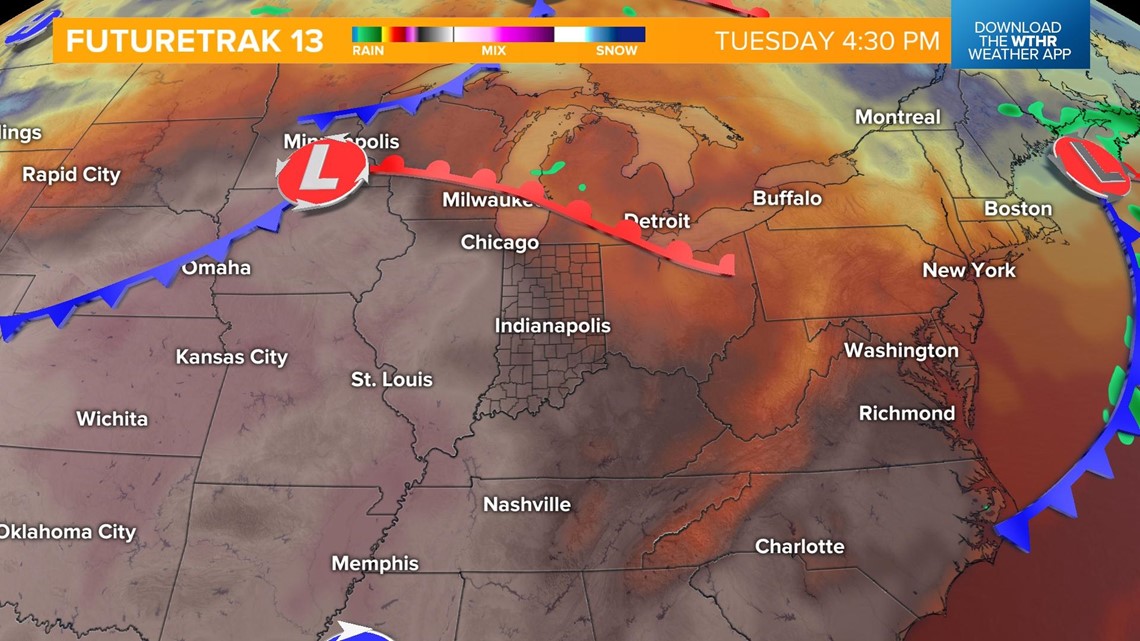 Besides a stray shower in the northern half of the state, we'll be mainly dry with partly cloudy skies. It will heat up to a high near 90 degrees.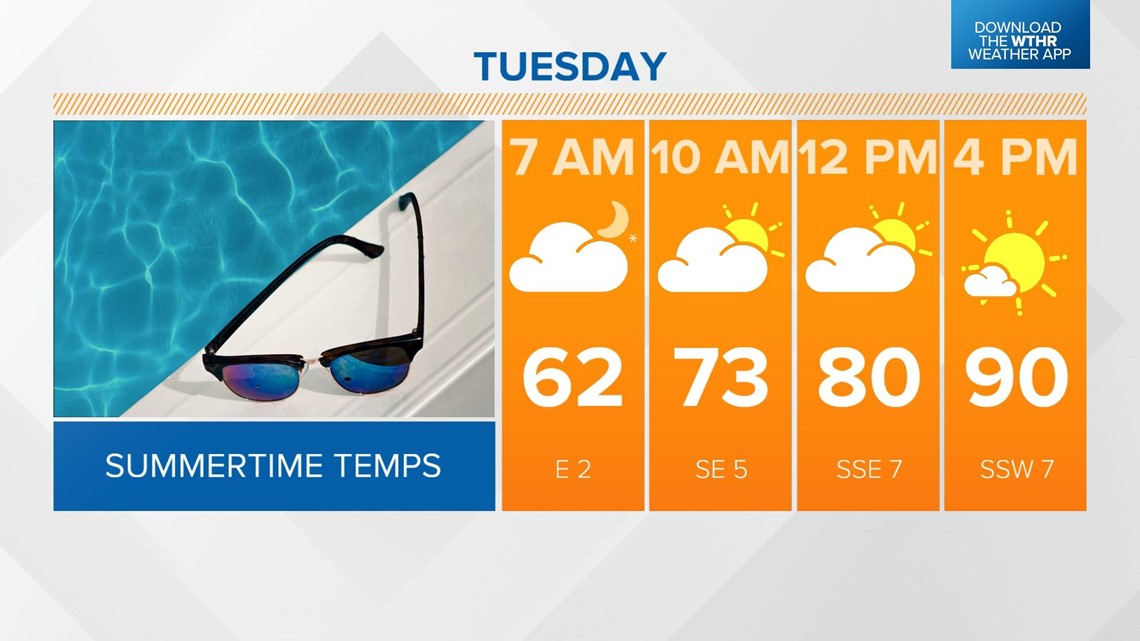 The heat continues into Wednesday with highs again near 90 degrees in the afternoon. A cold front will then move in, bringing a chance of late day showers and storms followed by a major temperature drop.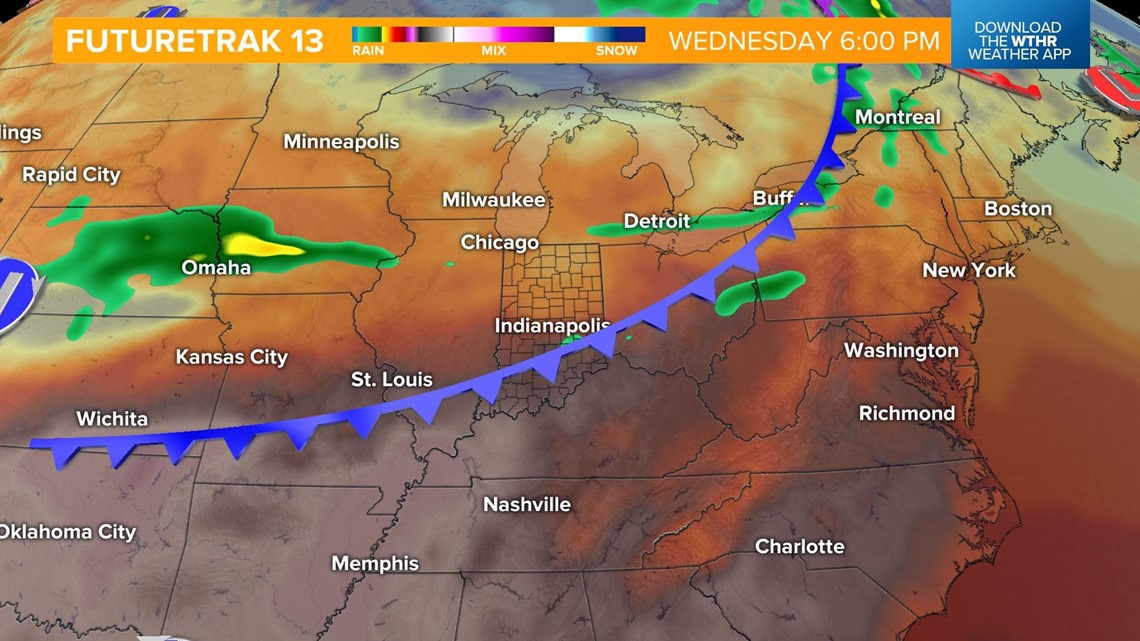 Look for highs in the upper 60s on Thursday for the first day of fall.