INDIANAPOLIS — After a mainly cloudy but dry day, storm chances will ramp up this evening as a cold front moves in from the northwest.
Scattered storms will push in along the boundary and a few storms could be on the strong side with damaging wind gusts as the primary threat. The Storm Prediction Center has all of central Indiana under a level 1 of 5 for a few isolated storms.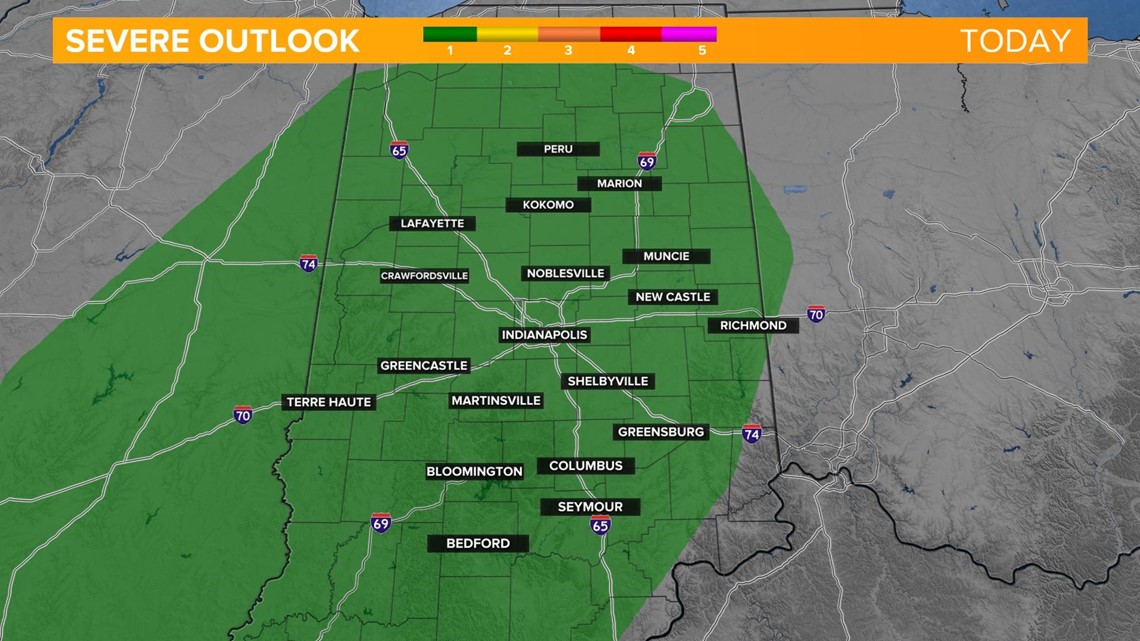 The highest risk of these stronger storms will be in northwestern parts of the state, mainly after 5 p.m.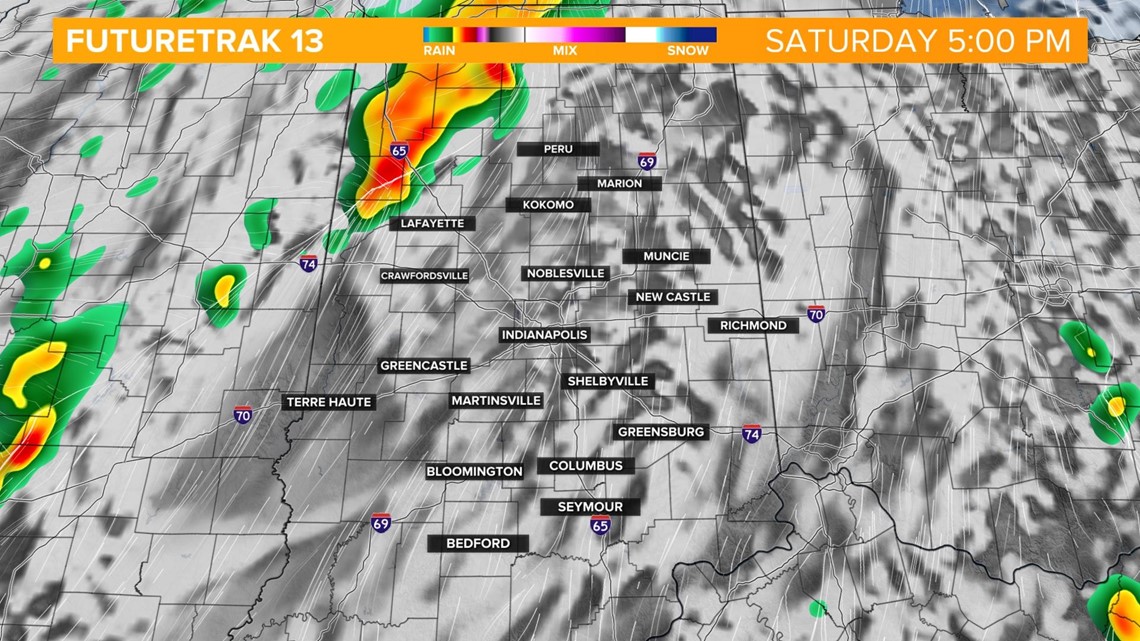 The line will continue to track east into the Indianapolis metro after sunset. Here's 8 p.m.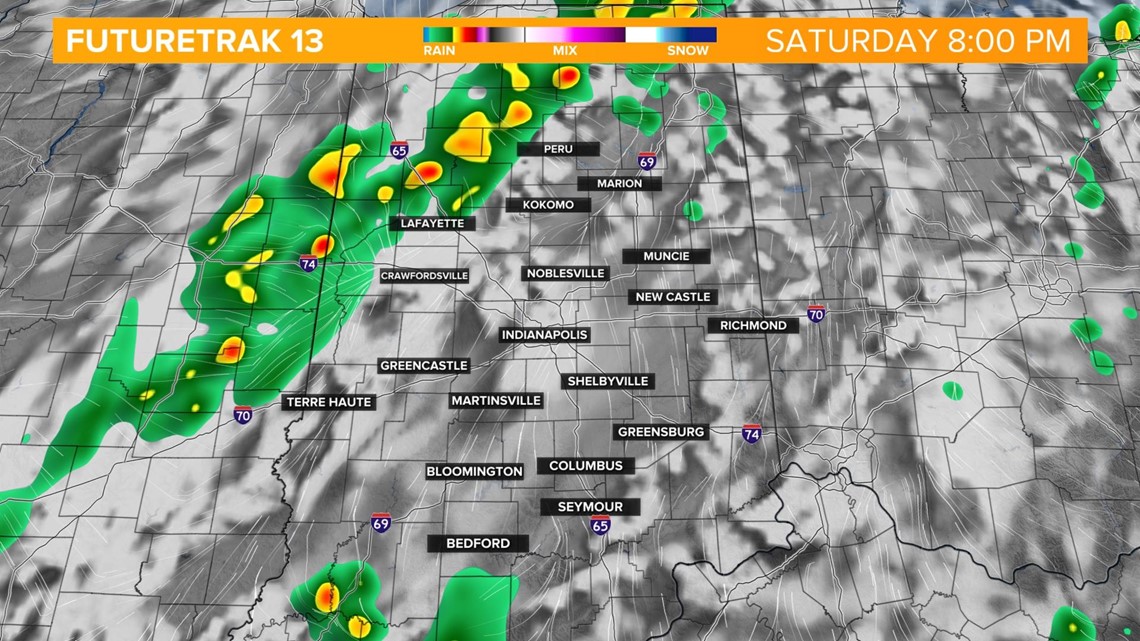 The severe risk will begin to dwindle around midnight as the system loses atmospheric energy and the dynamics to produce storms of severe limits. A few general thunderstorms and rain showers will be possible through early Sunday mainly east as the front continues to progress eastward. Behind this system will be less humid and more pleasant conditions for Sunday.