A hot and humid air mass will stick around this afternoon as a cold front approaches from the northwest.
Temperatures are on track to peak in the low to mid-90s in advance of that front.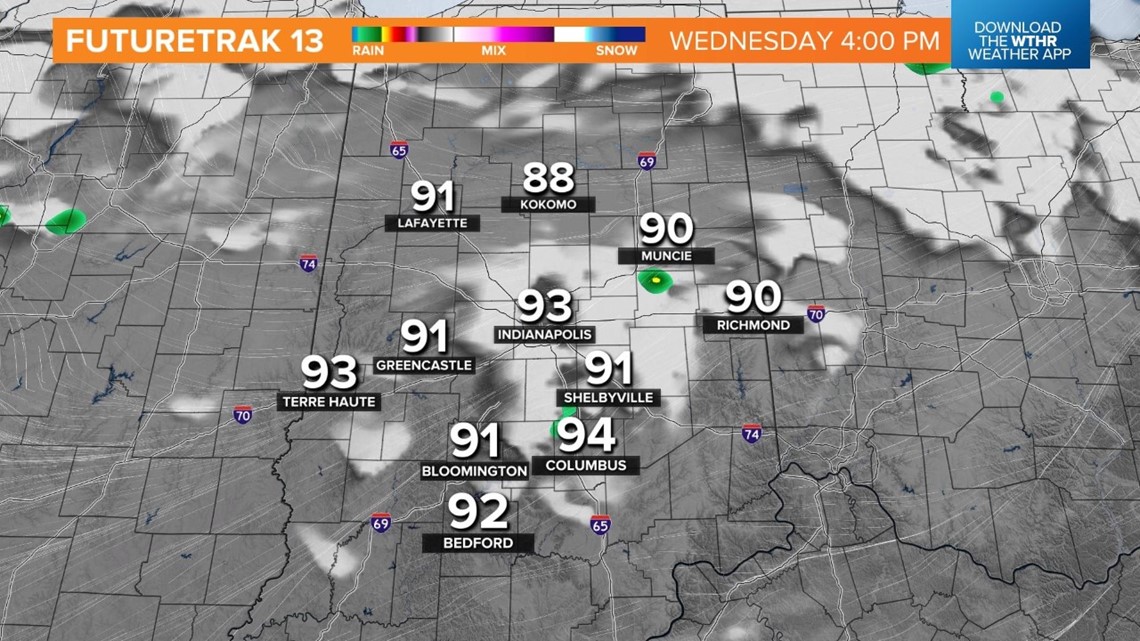 This boundary will serve as a storm trigger in the late afternoon, with showers and thunderstorms developing through central Indiana in the late afternoon and early evening.
A few strong storms with damaging wind gusts will be possible through 10 p.m.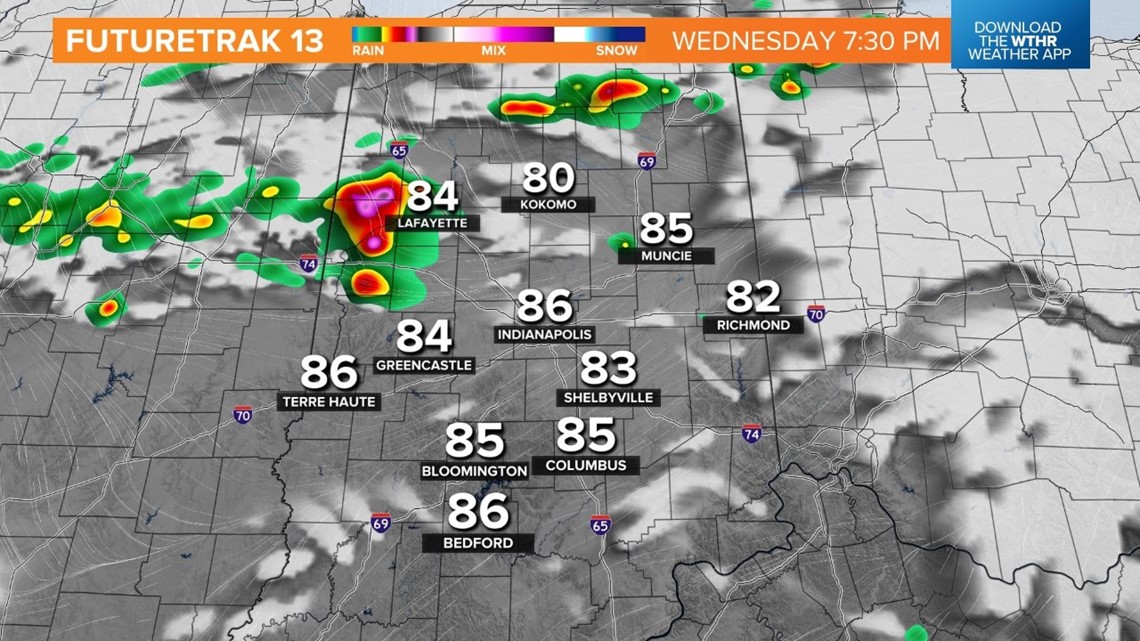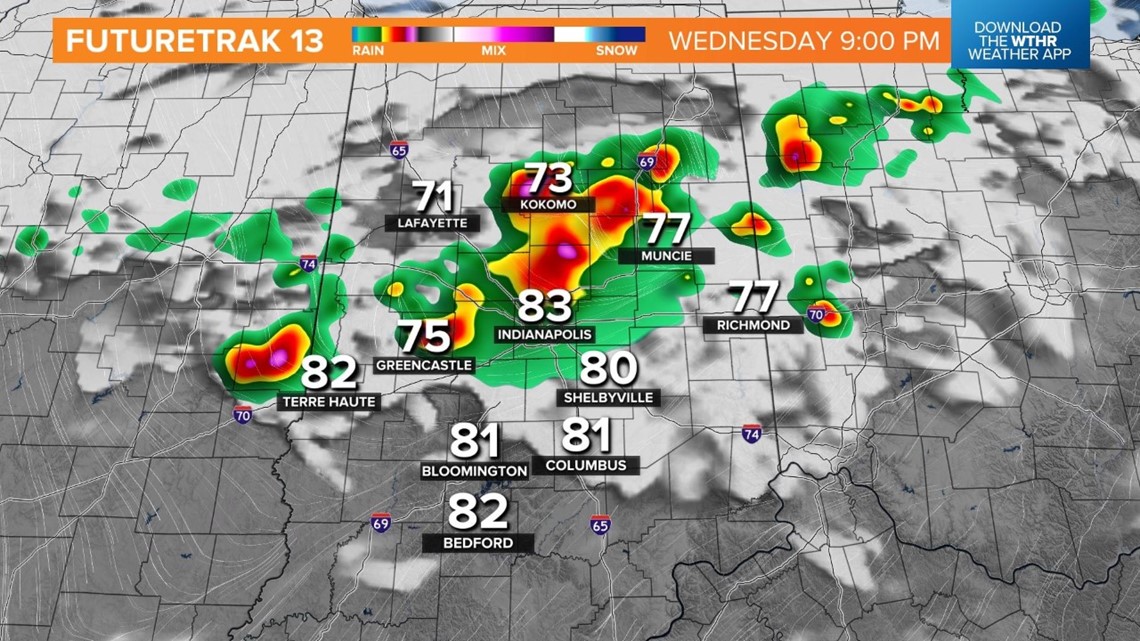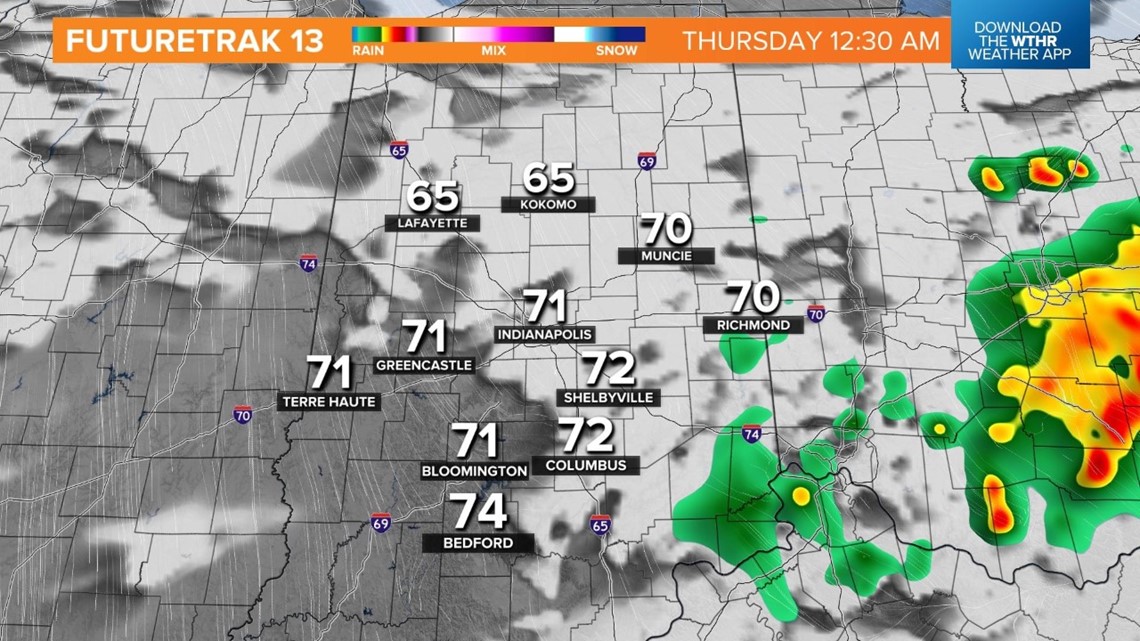 The severe threat ends and rain exits the state overnight as temperatures fall back to 60 degrees and winds shift from the north. This will be the beginning of a major cooling trend.
Gusty north winds throughout the day Thursday will keep temperatures in the upper 60s, near 70 degrees for a high to kick off the first day of fall.
Even this is below average, though, as the "normal" high temperature is around 76 degrees.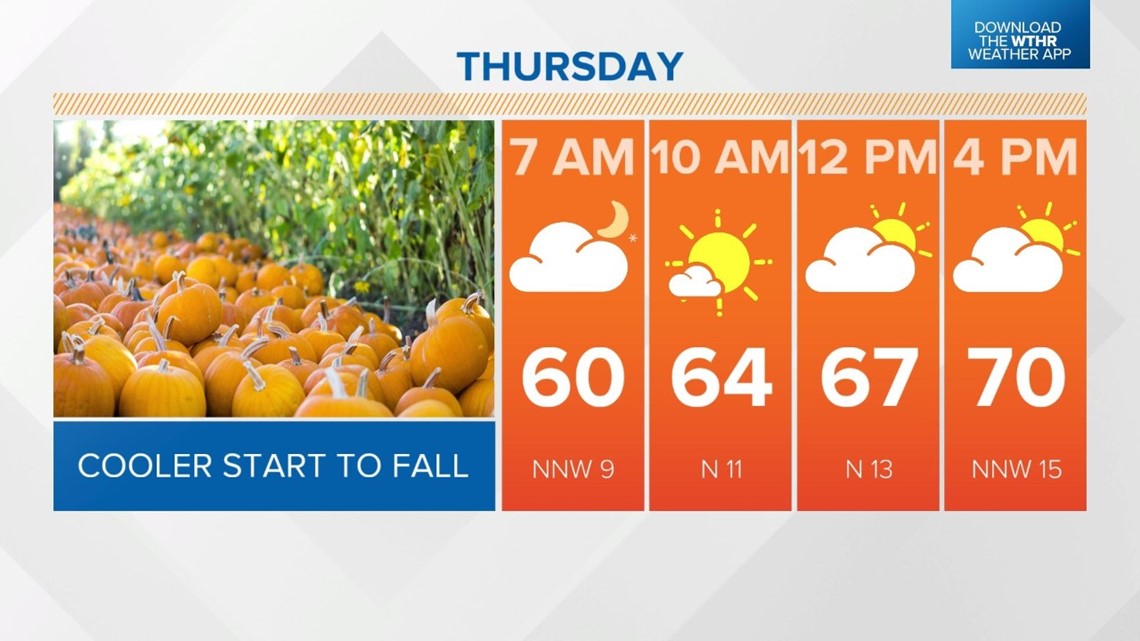 Overnight lows drop into the mid-40s to start the day Friday, with highs staying cooler-than-average in the mid- to upper 60s.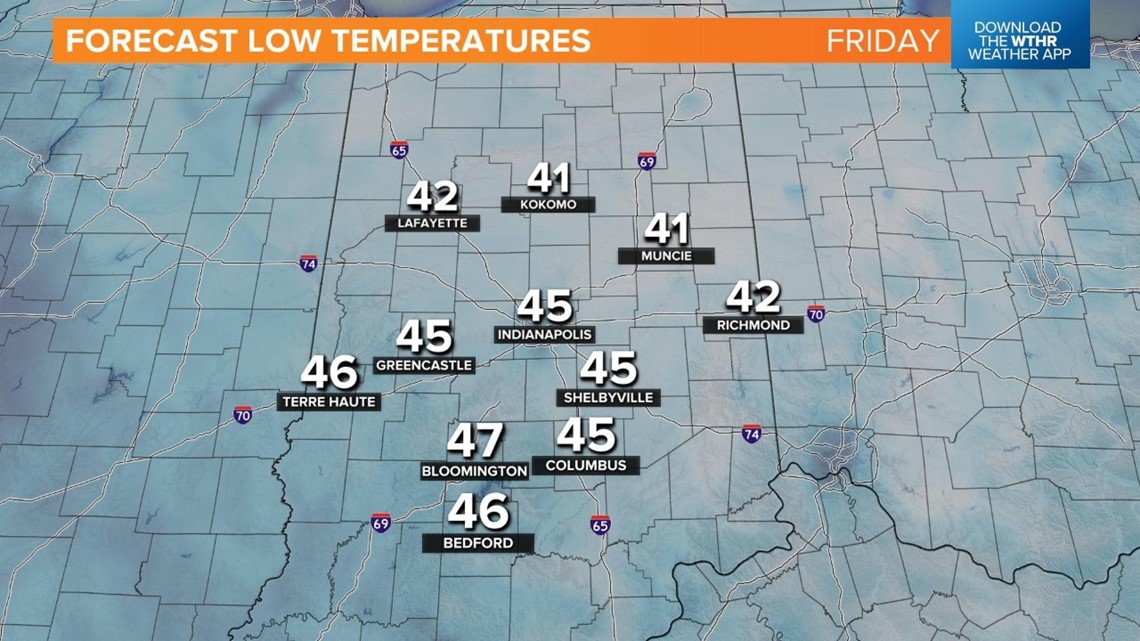 Temperatures will recover to more seasonal levels, returning to the mid-70s this weekend. We'll be mainly dry through the weekend, outside of a slight rain chance Sunday afternoon.

What other people are reading: