Hope you enjoyed the Saturday sunshine while it lasted and took advantage of the dry, unseasonally mild afternoon. The forecast of a soggy and windy Sunday remains and don't be surprised if you hear thunder tonight in some of the heavier cells.
You still have another five or so hours to enjoy outside before a shield of rain overspread central Indiana from the southwest. But all bets off for dry weather around midnight with the heavier pockets expected to emerge between 3 and 5 a.m.
We're not anticipating severe weather, but thunder, small hail, and downpours are fair game in addition to a strengthening wind associated with the approaching low pressure system.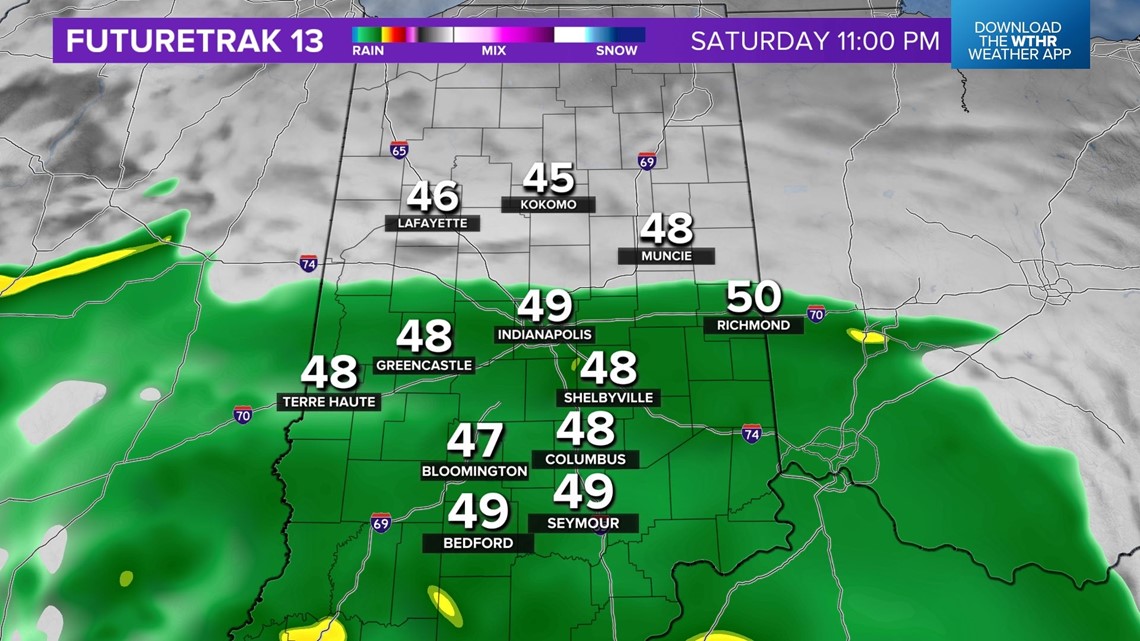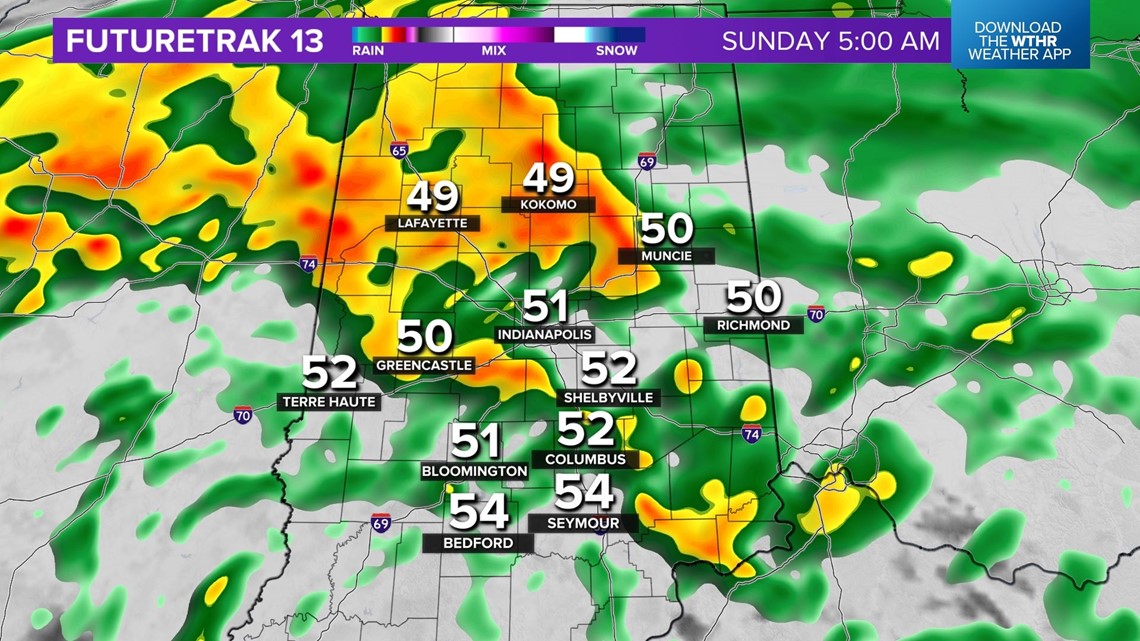 Hiigh resolution guidance continues to suggest the steadier, heavier rain axis will pivot north-northwest of Indy. This places the metro area and southeastern Indiana in the warmer side of the storm track with temperatures rising in the 50s again around midday. Despite the lack of heavier rain into the afternoon, a steady drizzle is expected to keep it damp all day long.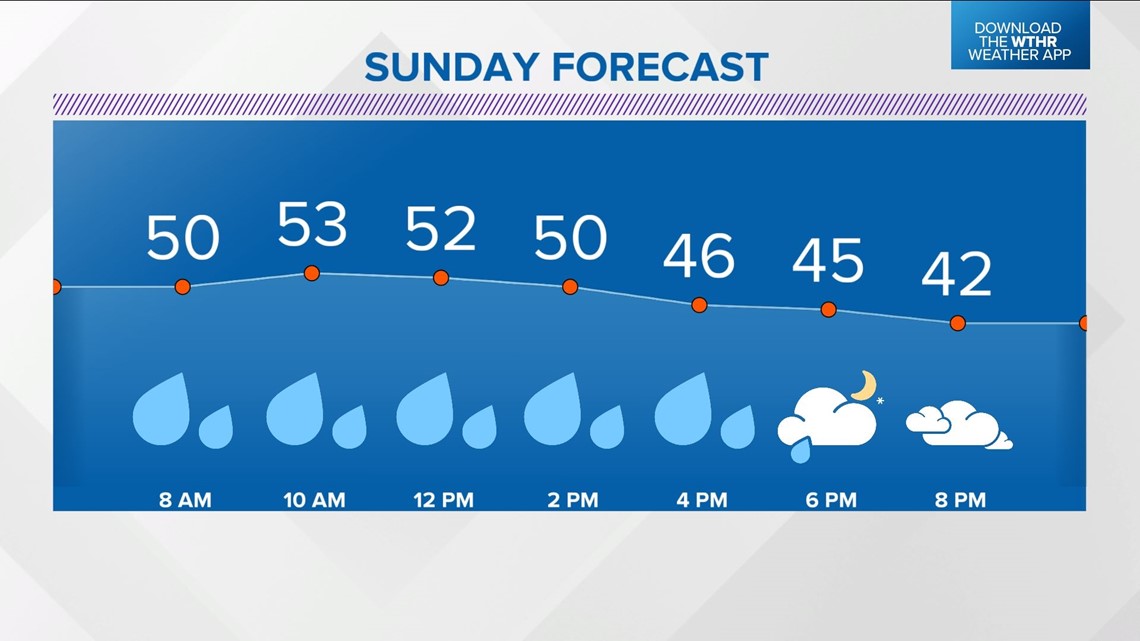 As the center of the storm system moves to the east in the afternoon, a wind-shift to the west-northwest wraps in cooler air with temperatures dropping into the 40s by 5 p.m. At the same time, heavier rain departs but periodic showers will make outdoor time touch-and-go.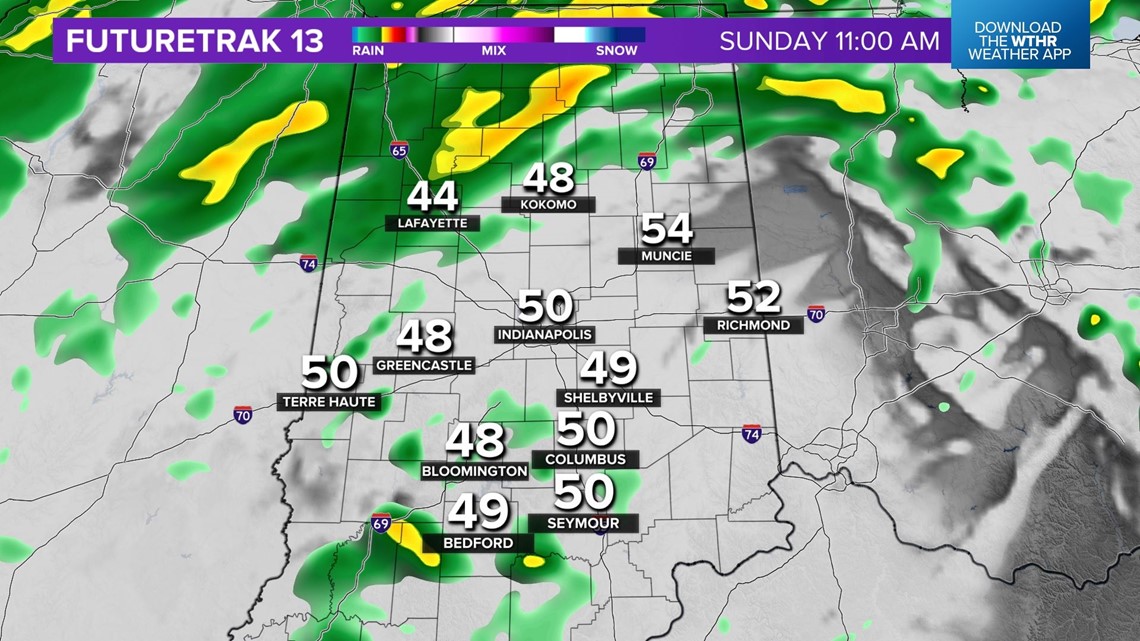 Chillier air sets-up Monday but the drier air brings a gradual clearing of low clouds with a clear sky forecast for Monday Night Football tailgating in Indianapolis. Plan on temperatures in the 40s heading into Lucas Oil Stadium and 30s heading home.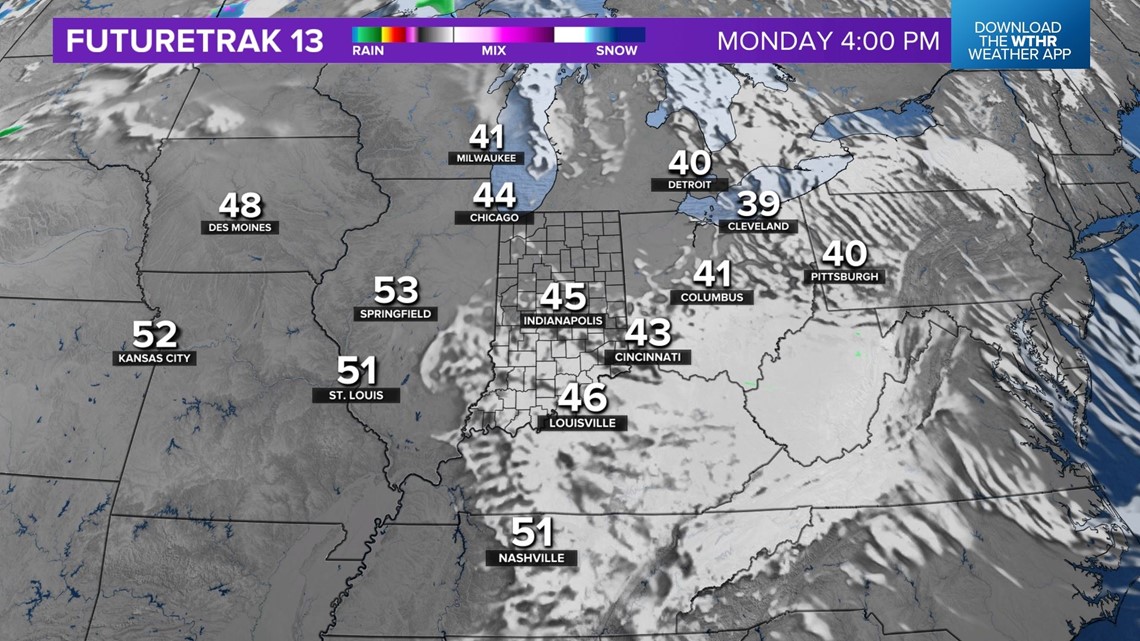 Temperatures quickly return to the upper 50s Tuesday on a stiff southwesterly wind. Mild air hangs Tuesday night and Wednesday morning but fall quickly Wednesday afternoon after a strong cold front moves through the state.
That front brings wind-whipped rain and possibly embedded thunderstorms with gusts of 50+ mph. We'll fine-tune, but there's a chance of some severe thunderstorm warnings Wednesday.