Indianapolis recorded 0.6 inches of snow Sunday morning. Northeast central Indiana recorded one to three inches of snow.
More precipitation arrived Sunday evening. Spotty showers, mixed with flurries, were triggered by a front late Sunday into early Monday morning.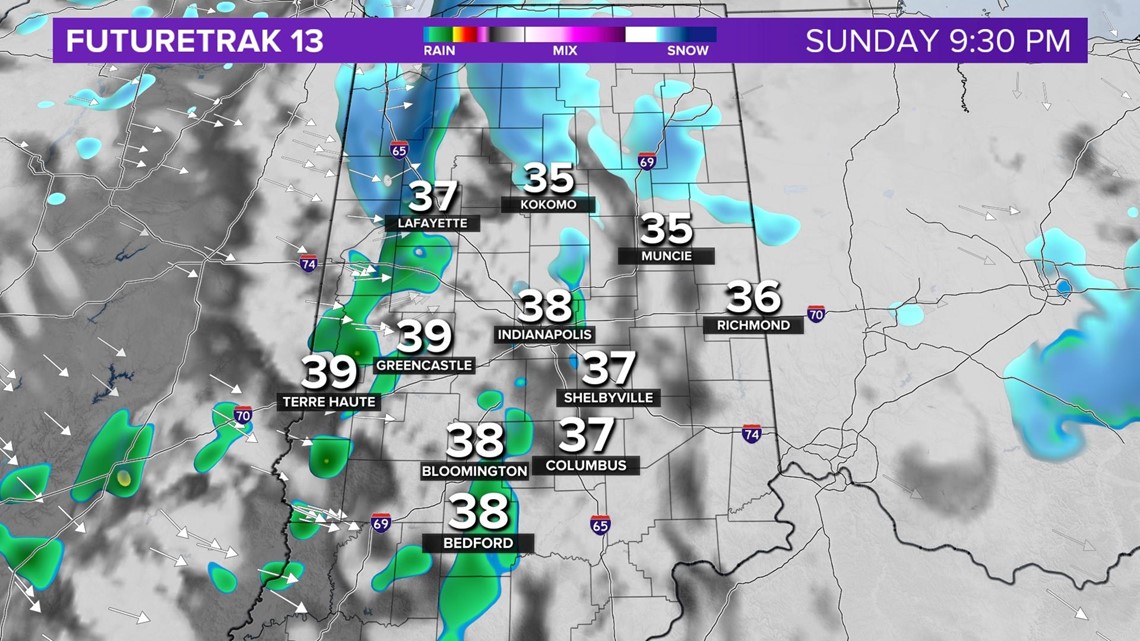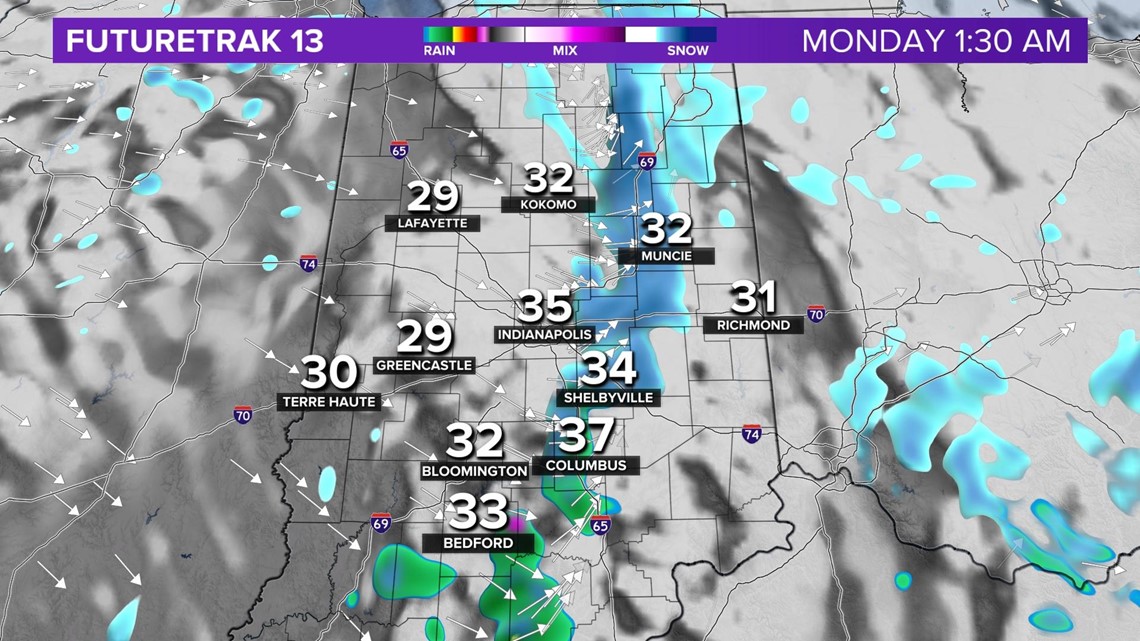 Temperatures will fall into the upper 20s.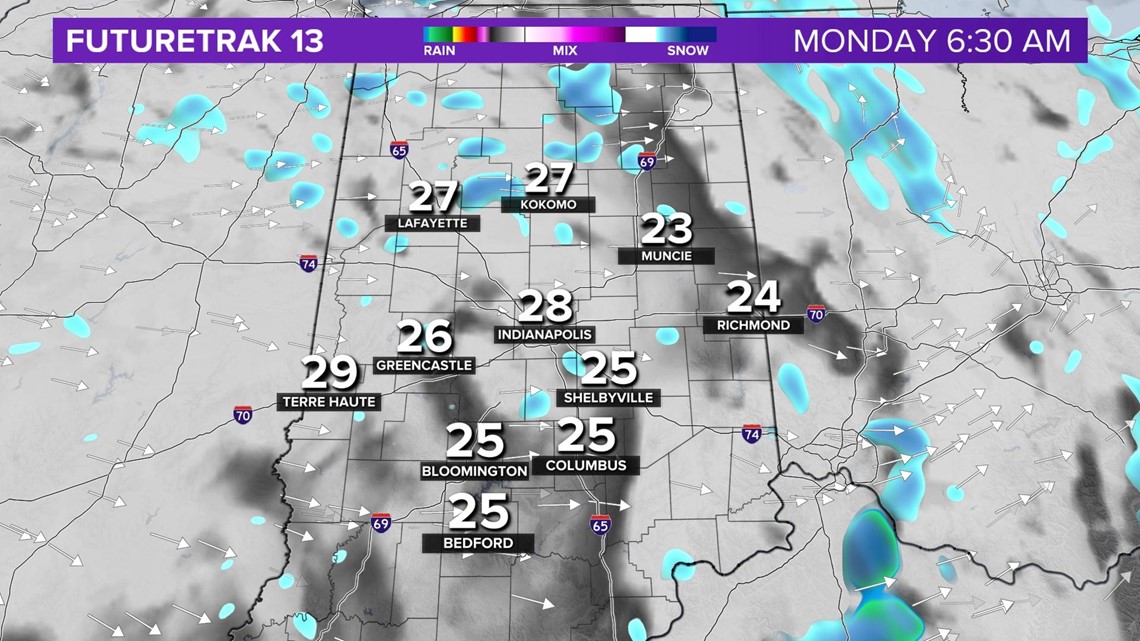 More snow showers will be around Monday morning into the afternoon.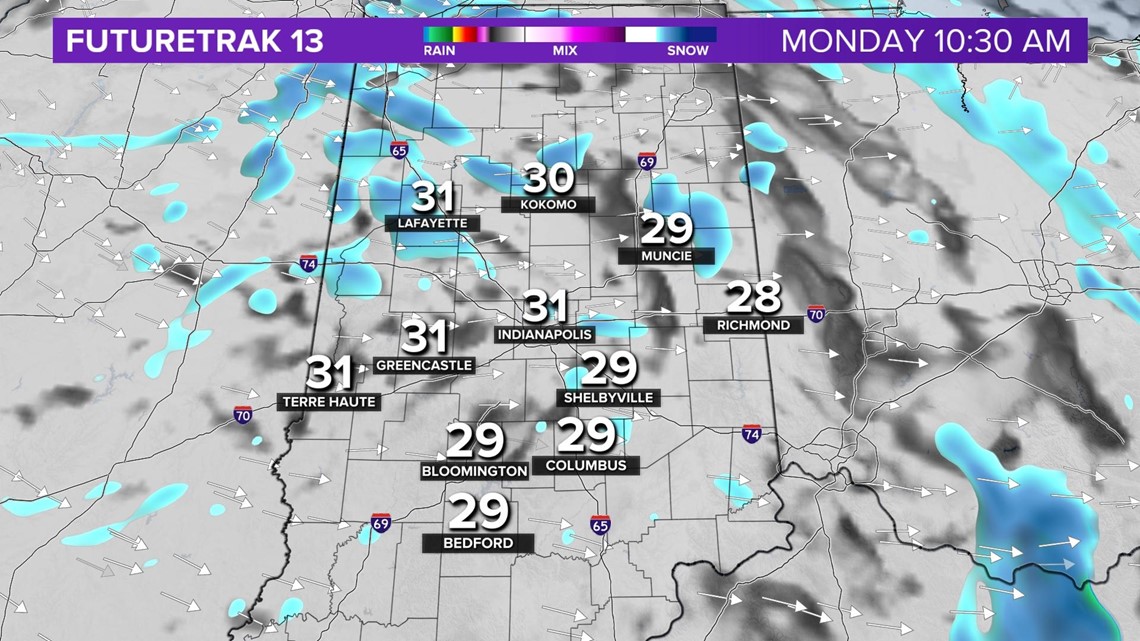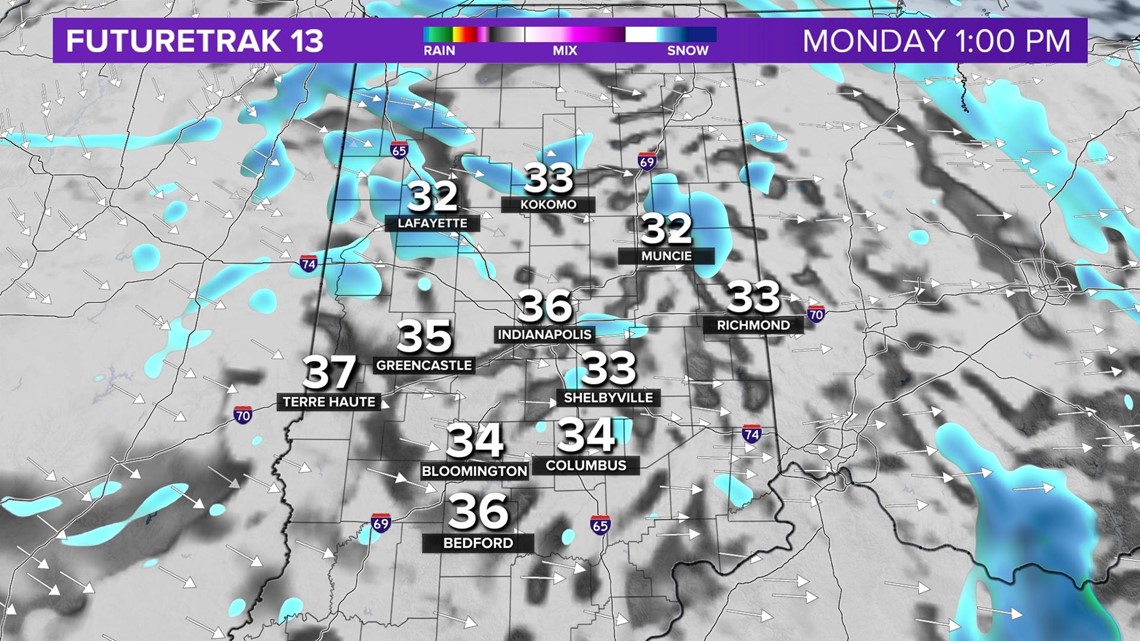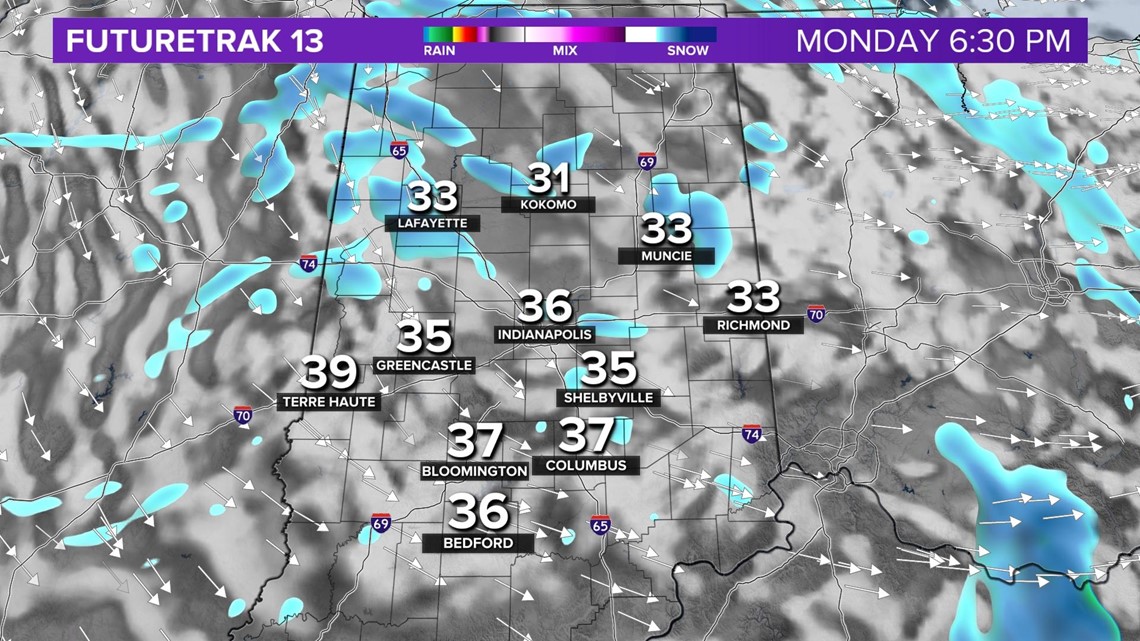 Around a half-inch to one inch of snow will be possible.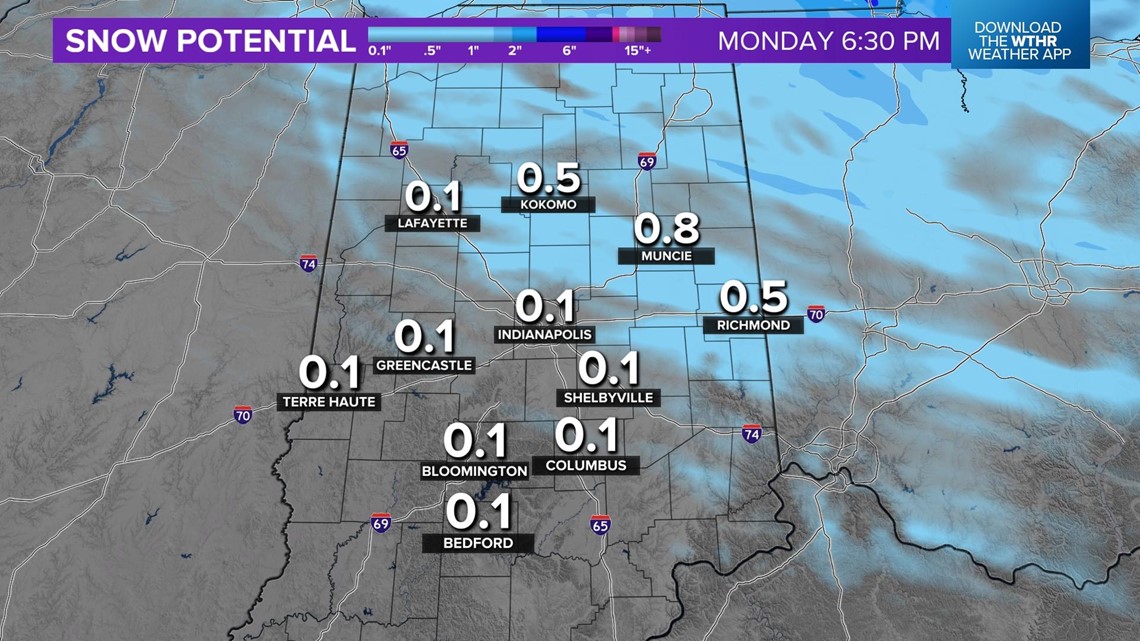 It will be a blustery day, with winds out of the west, sustained from 10 to 15 mph. Afternoon highs will only climb into the upper 30s with wind chill values in the mid to upper 20s.