INDIANAPOLIS — Our next weather system arrives this afternoon and brings light snowfall to parts of central and southern Indiana.
The light snow will begin in the Indy metro after 2 p.m. and continue through the evening rush hour as temperatures fall into the upper 20s.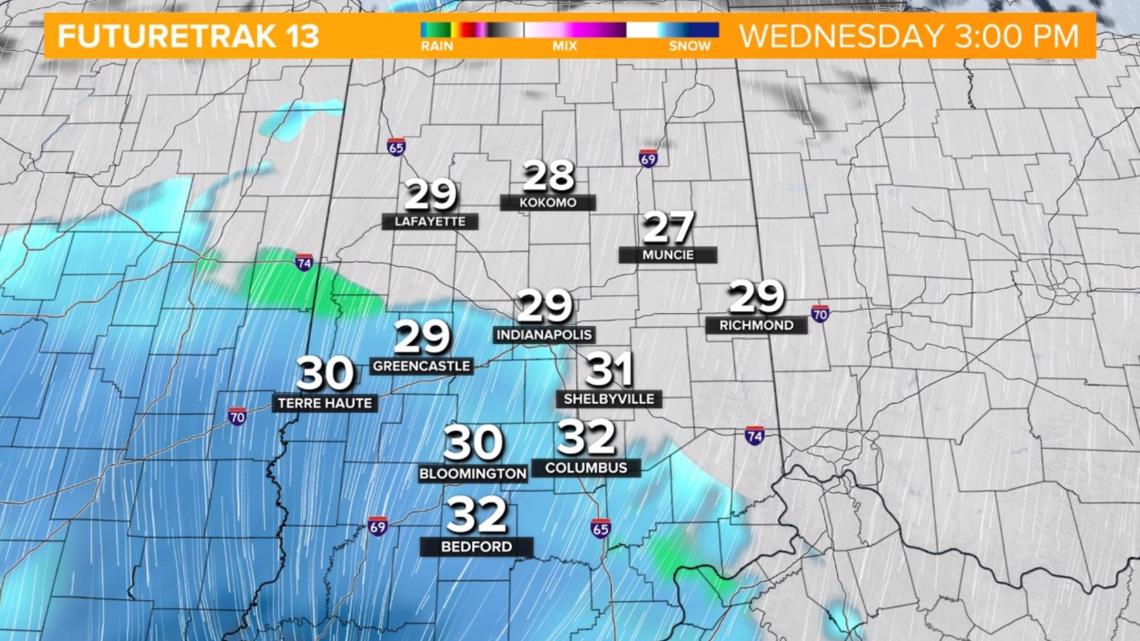 Be prepared for at least a light dusting during the evening rush hour, as well as periods of low visibility.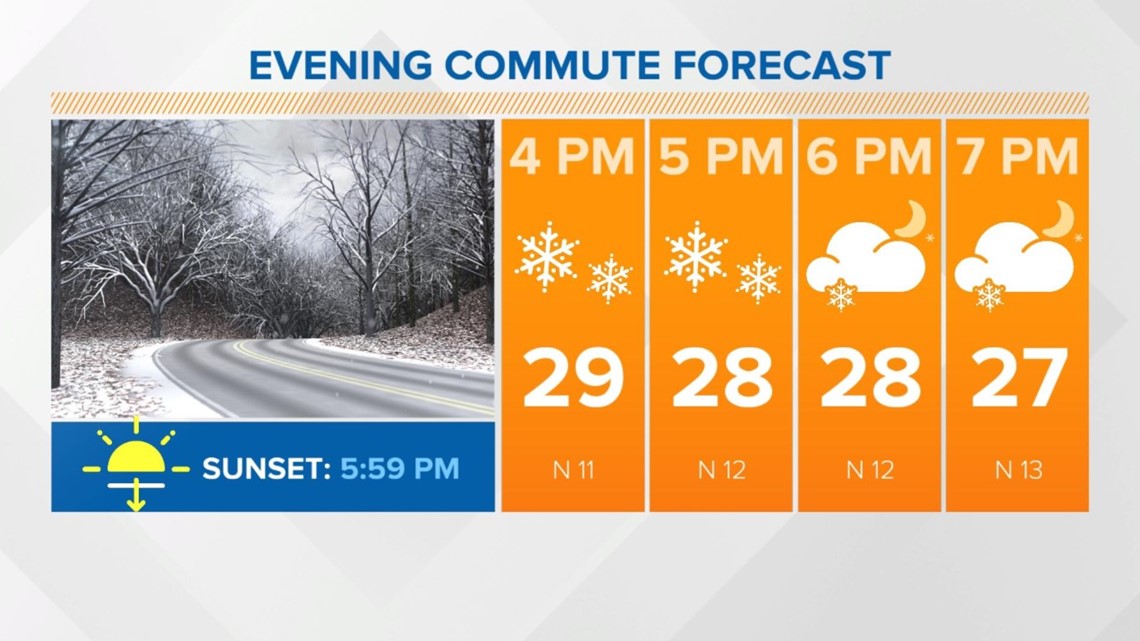 The snow will begin to taper off from west to east around 10 p.m., and the sky will clear overnight.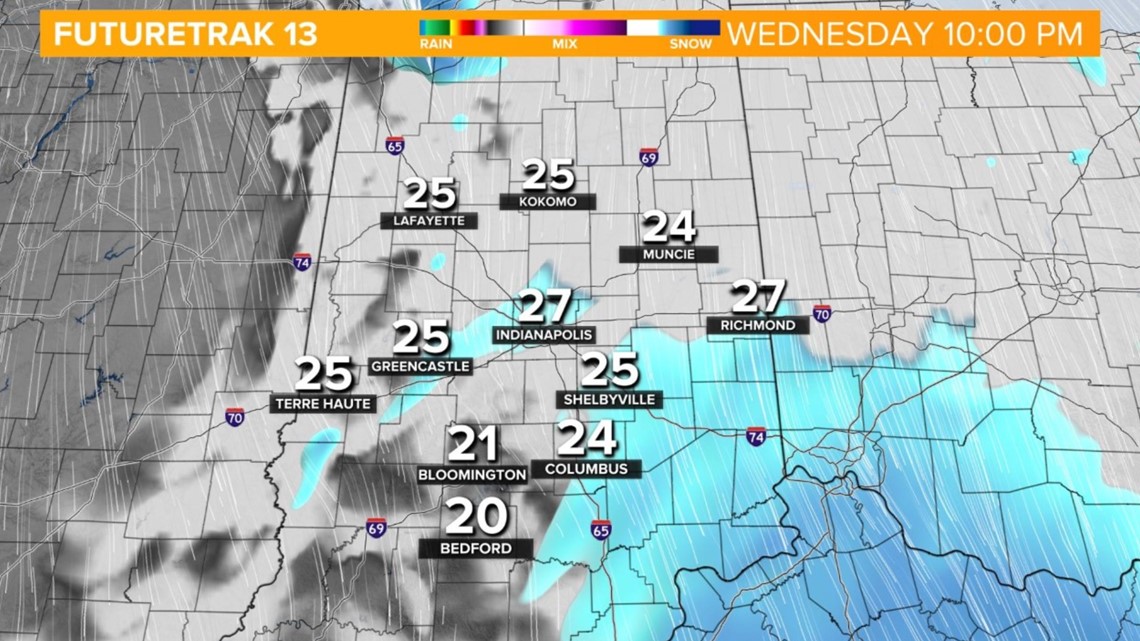 This won't be a major snow event by any means with the Indy metro and areas along the I-70 corridor receiving a dusting up to 1 inch and areas south mainly around 1 inch, with slightly higher totals up to 2 inches possible across the far southern extent of the state.