INDIANAPOLIS — No way around it...Friday was a chilly, blustery, and at times a damp day. Temperatures in the 30s with gusts of 30+ mph made for uncomfortable conditions and, at this hour, some Lake Michigan-induced rain showers are on Live Doppler 13 Radar.
Precipitation won't be heavy but rain and temperatures in the 30s is the recipe for unpleasant evening weather. By Saturday morning, areas of precipitation may transition to some flurries as the air gets colder.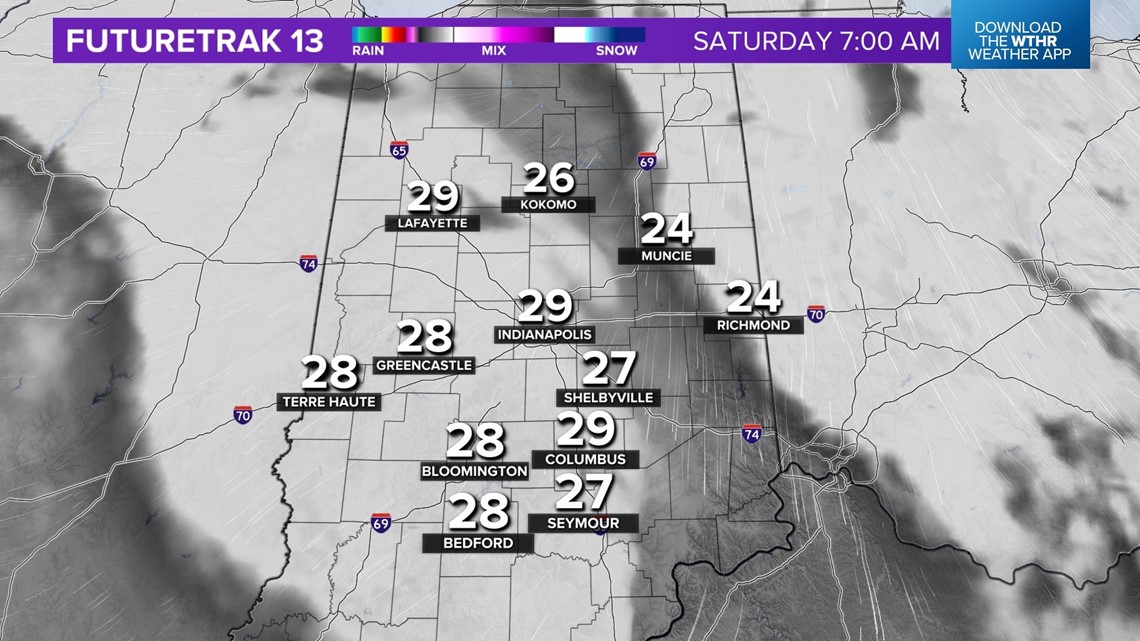 After a chilly start with windchills in the teens, peeks of sun should help boost Saturday afternoon well into the 40s. Saturday will be the better outdoor day of the weekend – with a quick-moving system arriving Saturday night. That will set the stage for slushy snow accumulation in some areas by sunrise Sunday.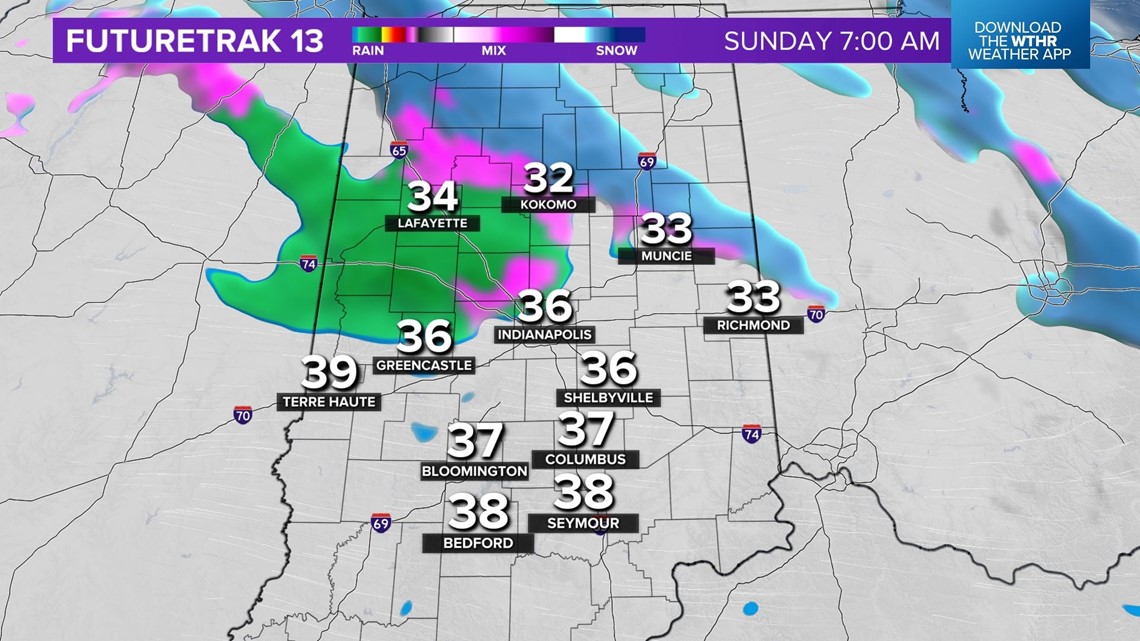 This is subject to change based on the track of this clipper-like system, but current modeling suggests a sharp line from cold rain to snow that will be near the I-74 corridor. It's possible that snow rates may be heavy enough at times to overcome a relatively warmer ground to allow for a coating to build locally of 1"-2".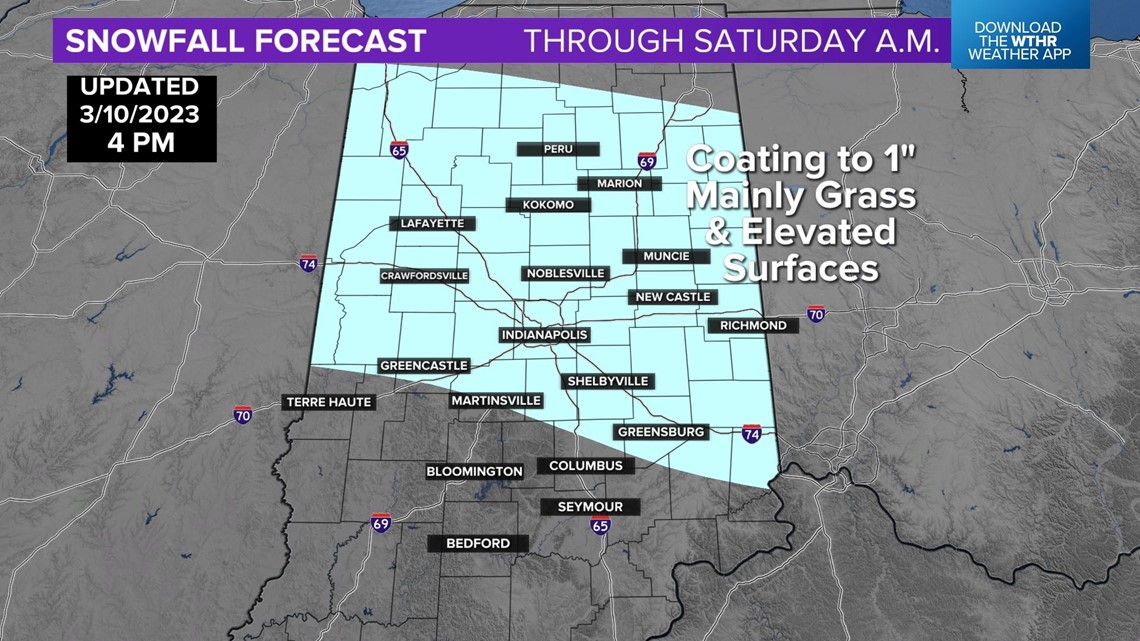 It should be noted that most of that would accumulate on grass and/or elevated surfaces with most roads remaining mainly wet. The exception would be in any heavier snow rate areas where bridges/overpassess/ramps may temporarily get slushy until snow rates ease.
Rain and snow will be around to open Sunday, but that should ease some heading into Sunday afternoon. However, another upper disturbance reinforces the unseasonably cold air Sunday night into Monday and squeezes-out scattered to numerous snow showers with areas of accumulation possible if not likely.
Monday and Tuesday will feel a bit more like winter before temperatures modify for a few days the middle of next week. – peaking in the mid/upper 60s on Thursday.
Guidance for later next week hints of another moisture-laden wind machine moving through the Ohio Valley. We'll see how that plays out and what side of the track central Indiana will be own.