INDIANAPOLIS — Snow showers continue this afternoon and will taper off this evening. Light snowfall won't bring much more accumulation with most places seeing, at most, an additional inch. Be aware of low visibility and slippery road conditions on untreated surfaces. Flurries will still be possible overnight and Monday.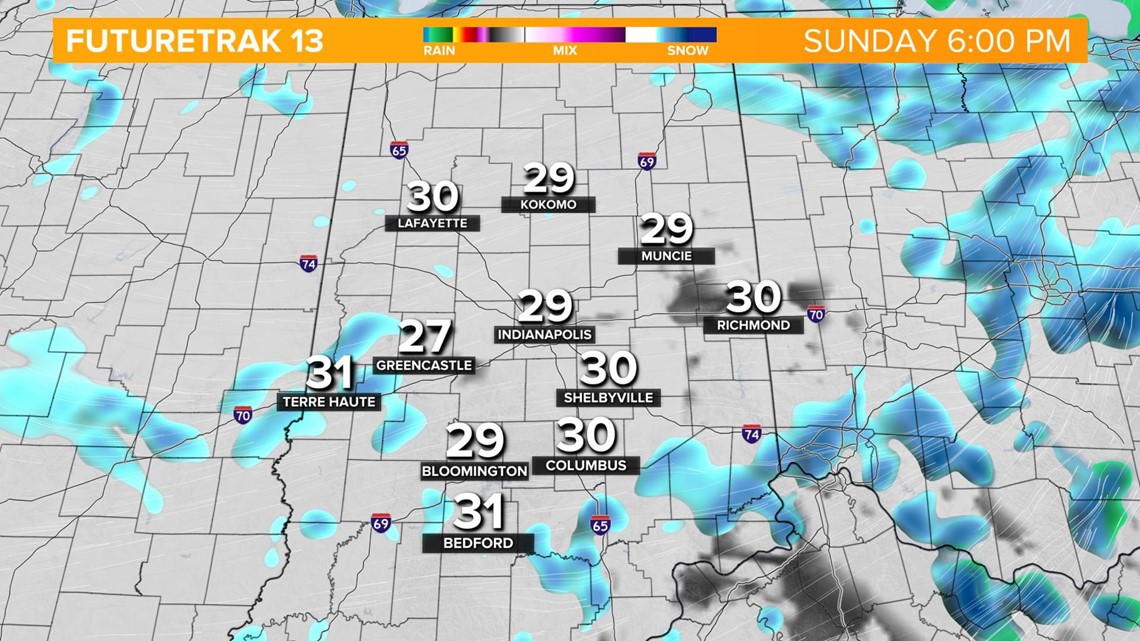 We'll see another quick wave move through late Monday night into Tuesday morning. Snow showers begin around midnight.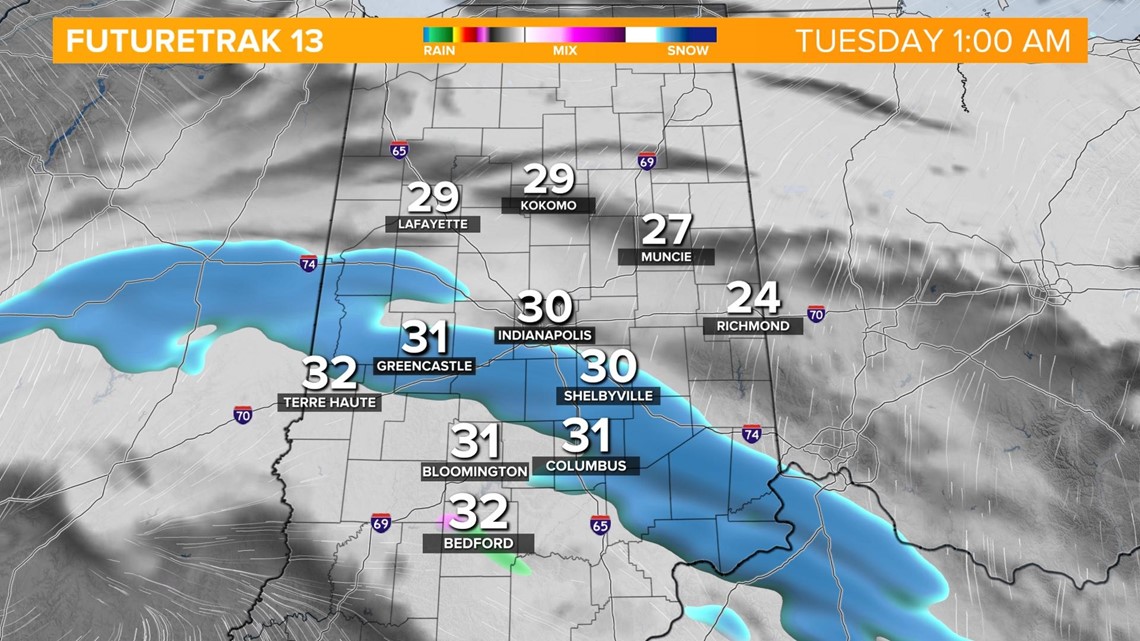 This wave will exit the area early Tuesday morning but could still bring slick conditions for the Tuesday morning rush hour. The sky will continue to clear Tuesday afternoon.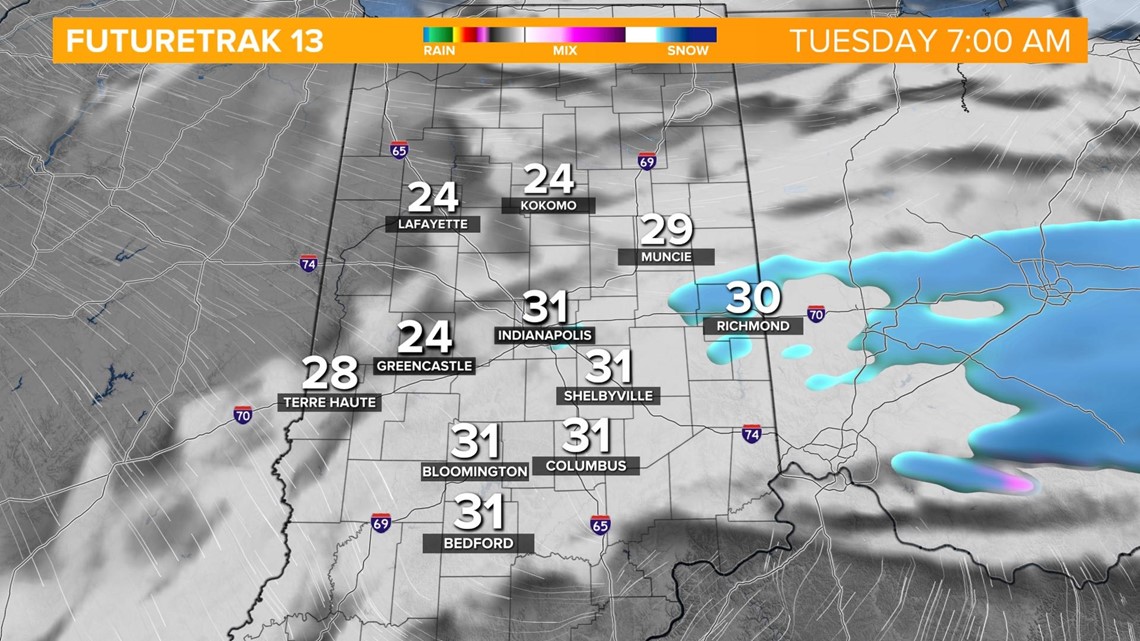 After that system, we're looking fairly quiet for the rest of the week. Snowfall over the weekend added a little bit to our seasonal total. We're up to 4.9" now, which is still about 8" below average for this point in the season. Average for the entire season for Indianapolis is around 26".