INDIANAPOLIS — We hope you're having a great Thanksgiving with family and friends. Our forecast mostly played out as expected today. Though we didn't hit 60°, the high in Indy of 58° is good for the warmest Thanksgiving Day here since 2015.
Much of the day was dry, despite a thickening cloud cover. Now there are sprinkles and showers on Live Doppler 13 Radar and these will linger into pre-dawn Friday morning. So if you have shopping plans overnight and will be lining up outside your store of choice, you'll want either an umbrella or rain coat. The rain shouldn't be too heavy but won't be pleasant either.
Don't let the overcast early Friday morning scare you about how the day unfolds. Low clouds will gradually clear by midday and set the stage for a fantastically sunny Friday afternoon with highs returning to the 50s.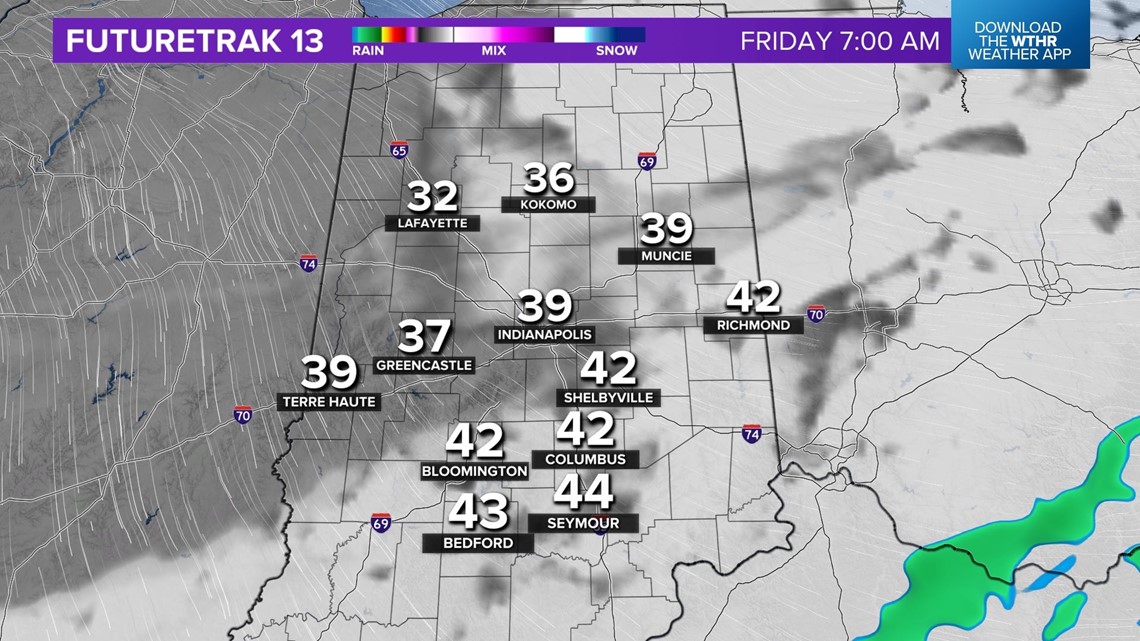 This clearing times out nicely with the 60th Annual Circle of Lights Friday night in downtown Indianapolis. Dress for 40s and have a great time. Don't forget that you can watch WTHR's coverage of the lighting beginning at 7 p.m.
No significant changes to the timing of our weekend rainmaker, which will be much stronger than what's producing showers right now. But there have been some adjustments to high temperatures.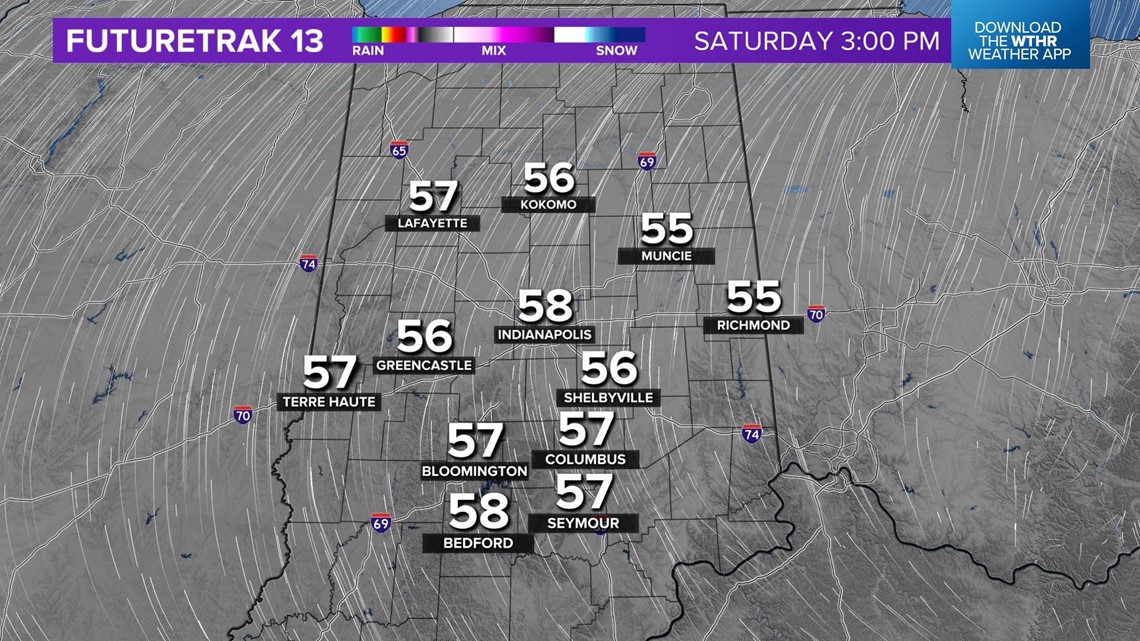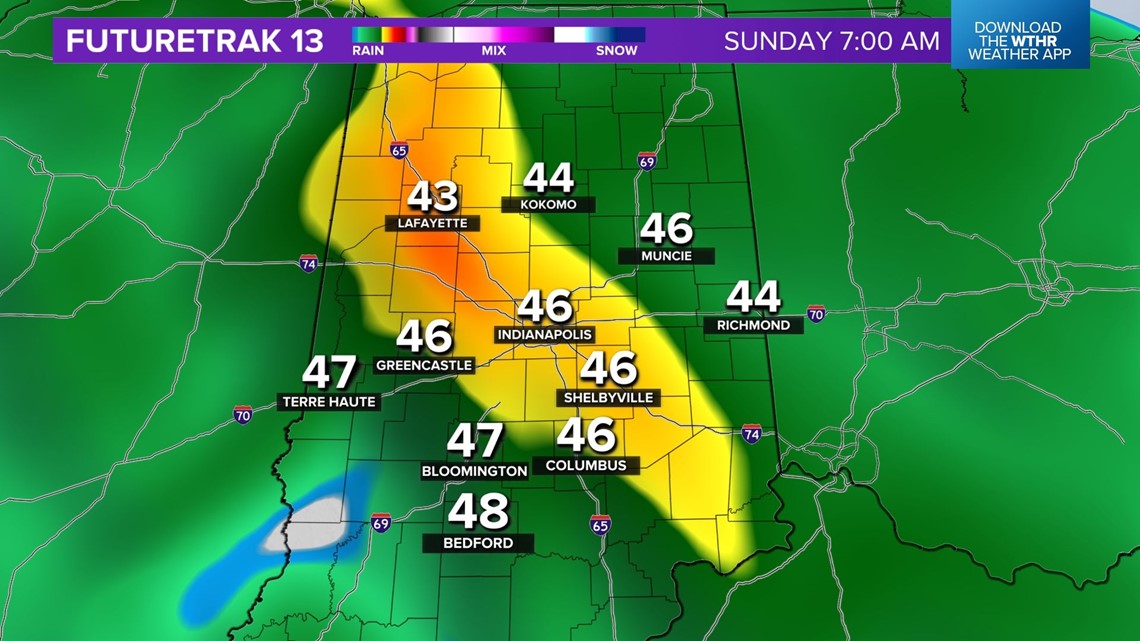 Saturday is looking absolutely fantastic with a decent amount of sunshine and highs nearing 60° again. Mid- to high-level clouds increase in the afternoon, but we're expecting rain-free conditions until well after sunset. But expect wind-whipped rain becoming widespread Saturday night into a soggy Sunday morning.
Though the rain will scatter out Sunday afternoon, it will be showery at times before sunset and breezy, too. This system quickly departs to set the stage for a clear Monday for the Steelers-Colts Monday Night Football game – though cooler in the 40s.
Another system brings wind and rain later Tuesday into Wednesday.