INDIANAPOLIS — It was a stormy day, with strong to severe storms that moved across south central Indiana this afternoon. A Tornado Warning was issued for Shelby and Rush counties after 4 p.m. today.

Another Tornado Warning was issued for Fayette and Union counties at 4:30 p.m. today.

Here is a look at the storm reports; most of them are wind reports.

Here is a wind report from Bartholomew County in Edinburgh.

Edinburgh had a lot of damage. Here are a couple of pictures from our 13News crews checking out the scene this evening.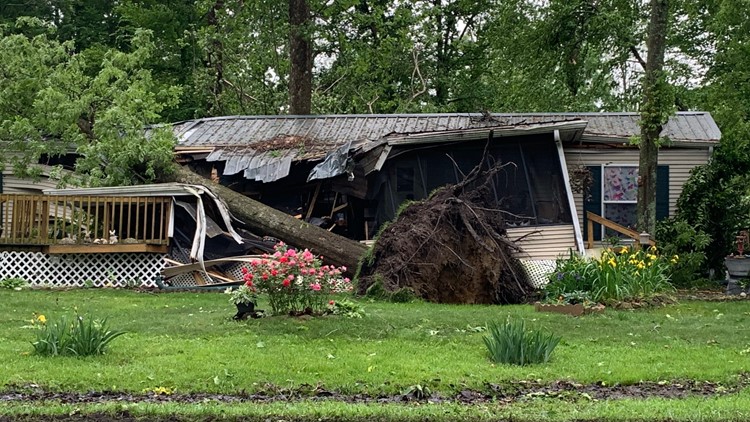 Another round of showers and isolated storms will move through this evening into Sunday morning.




Temperatures will fall into the mid 50s Sunday morning.

Sunday will start off mostly cloudy, with the wind shifting out of the north.
The cooler, drier air will allow the skies to clear out to mostly sunny by mid afternoon. Temperatures will only climb into the mid 60s, running 10 degrees below normal.