INDIANAPOLIS — Be Weather Aware today in central Indiana and over the next 24 hours with multiple rounds of rain and thunderstorms, some of which produce flooding rainfall and possibly severe wind gusts.
Live Doppler 13 Radar at midday shows the lead storm cluster coming out of Illinois. This batch of storms will be interacting with a stalled boundary which could make some storms rotate. While the tornado threat is low, it's also not non-existent.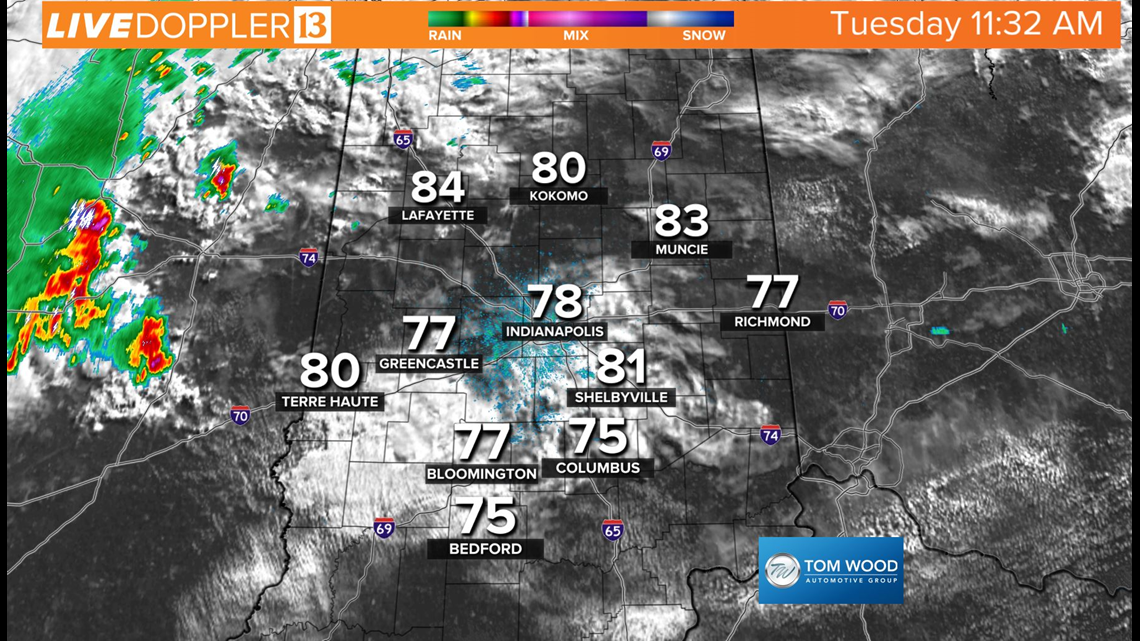 However, torrential rain rates of 2+ inches per hour, frequent lightning and gusts of 50-60 mph will be the main threats of storms between now and early Wednesday morning.
The "juicy" air that's in place promotes downpours and some areas within heaviest storms can expect a quick 1-2 inches, with locally higher amounts likely.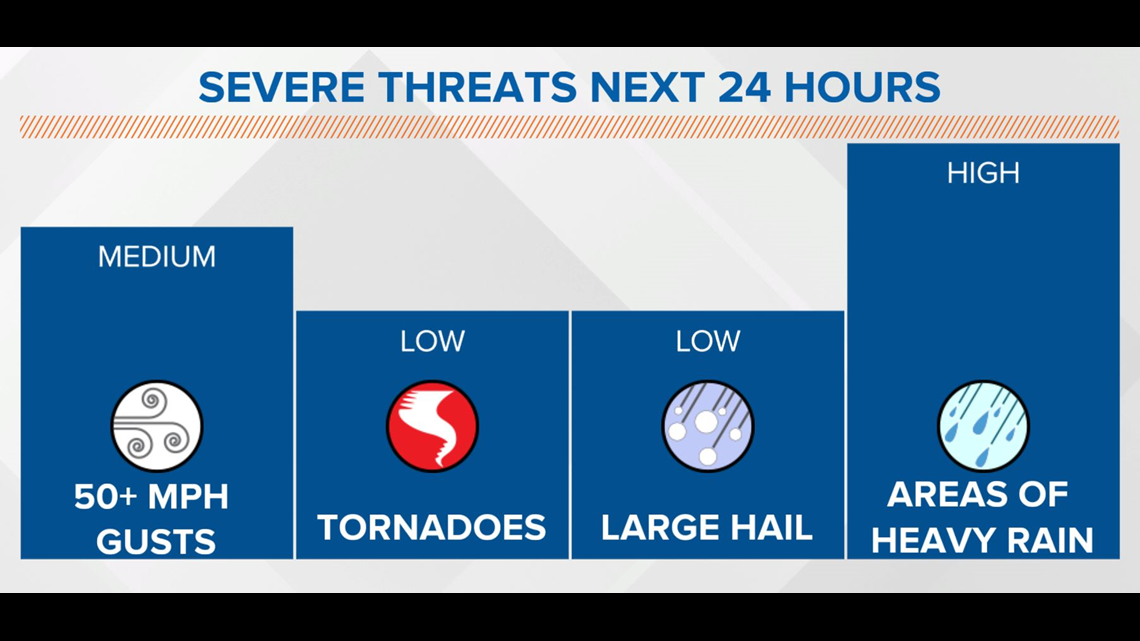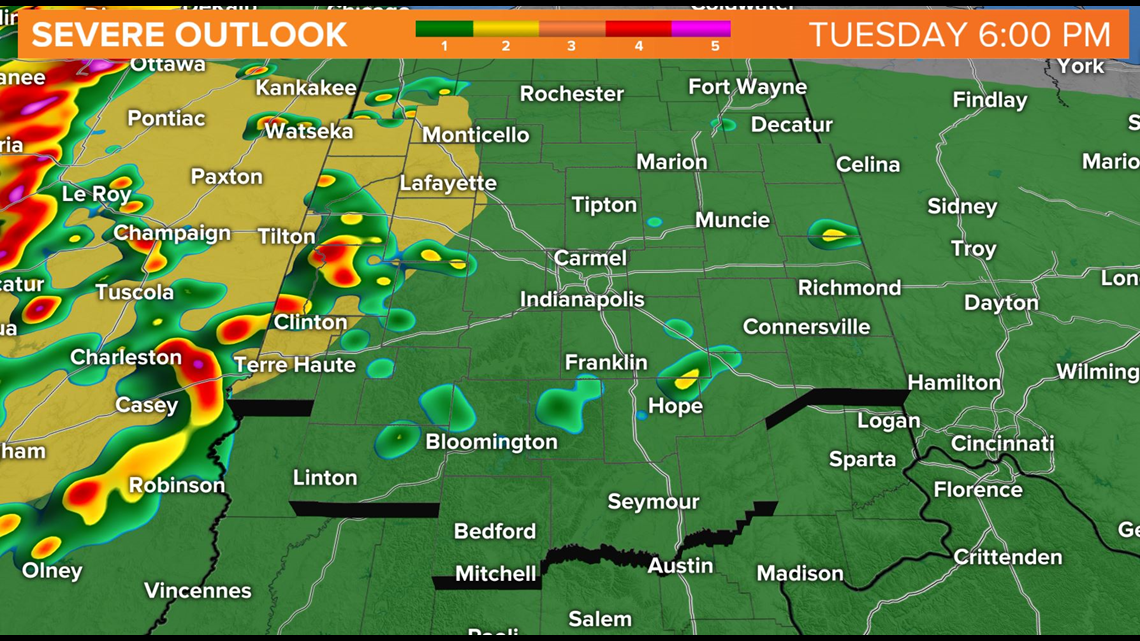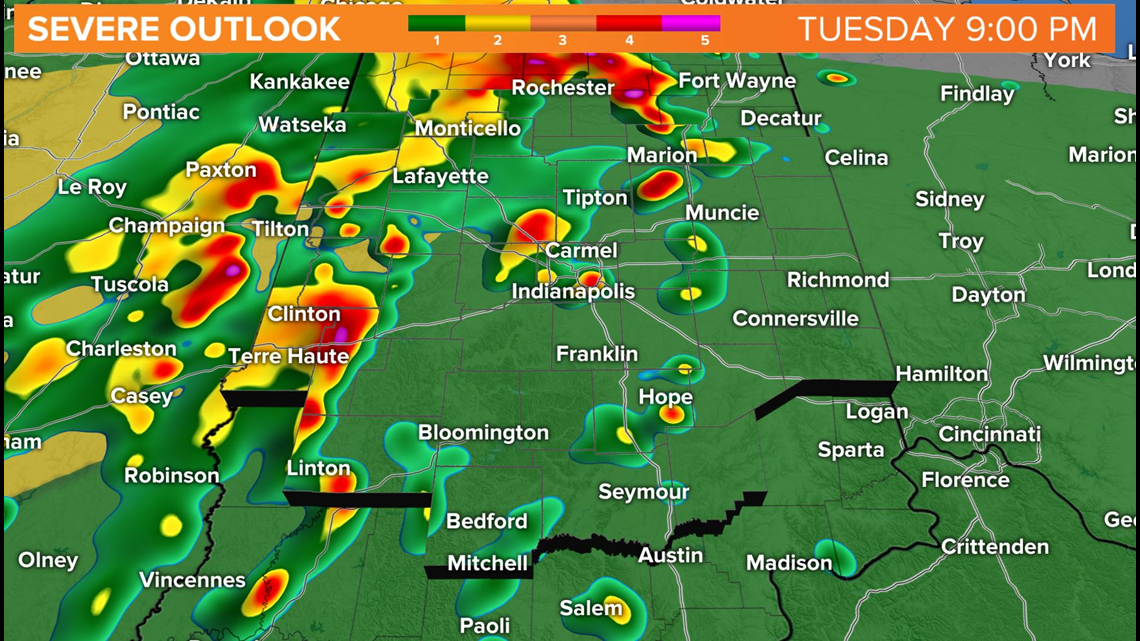 Storms are likely (70-80 percent) to be around this afternoon, this evening, and overnight before the atmosphere gets worked-over enough to diminish coverage by mid-morning Wednesday.
We'll start the cycle over again late Wednesday into early Thursday morning due to the stalled boundary and moisture-laden air.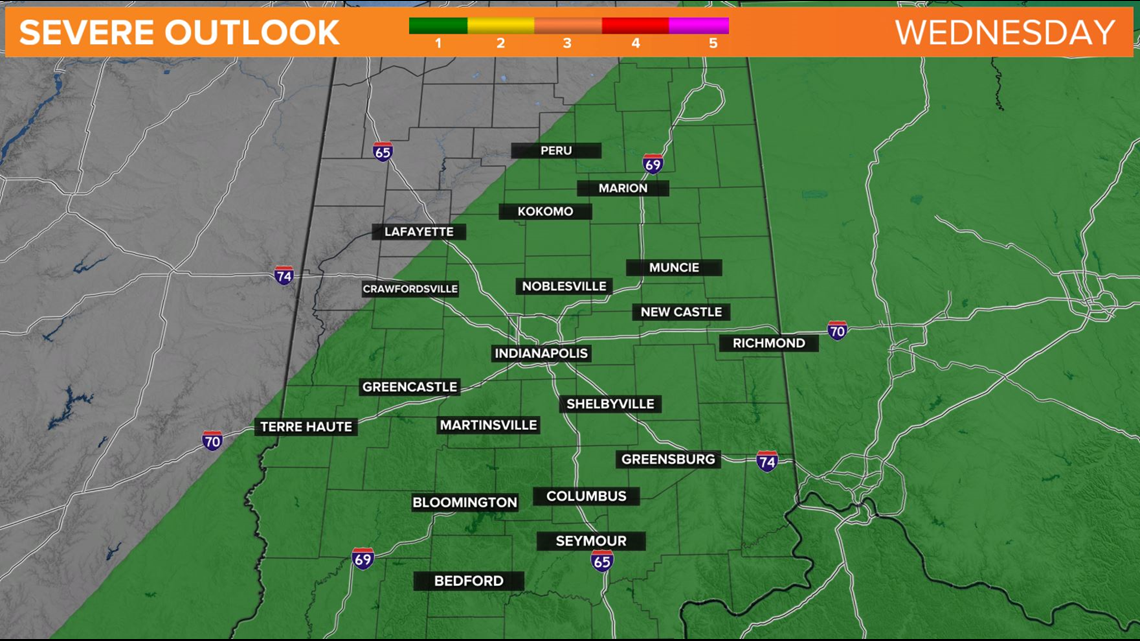 This boundary "washes-out" across the region heading into the weekend as upper-level high pressure settles over the Ohio Valley. The latter promotes sinking air, heating, and mainly rain-free conditions Saturday into Monday.
Sinking air warms efficiently despite soggier soils emerging in central Indiana. We continue to forecast highs in the 90s this weekend with heat indices approaching 100°+.
Stay Weather Aware, friends.