INDIANAPOLIS — The skies have cleared out, and temperatures will fall overnight into the fall into the low 60s. Patchy fog is possible.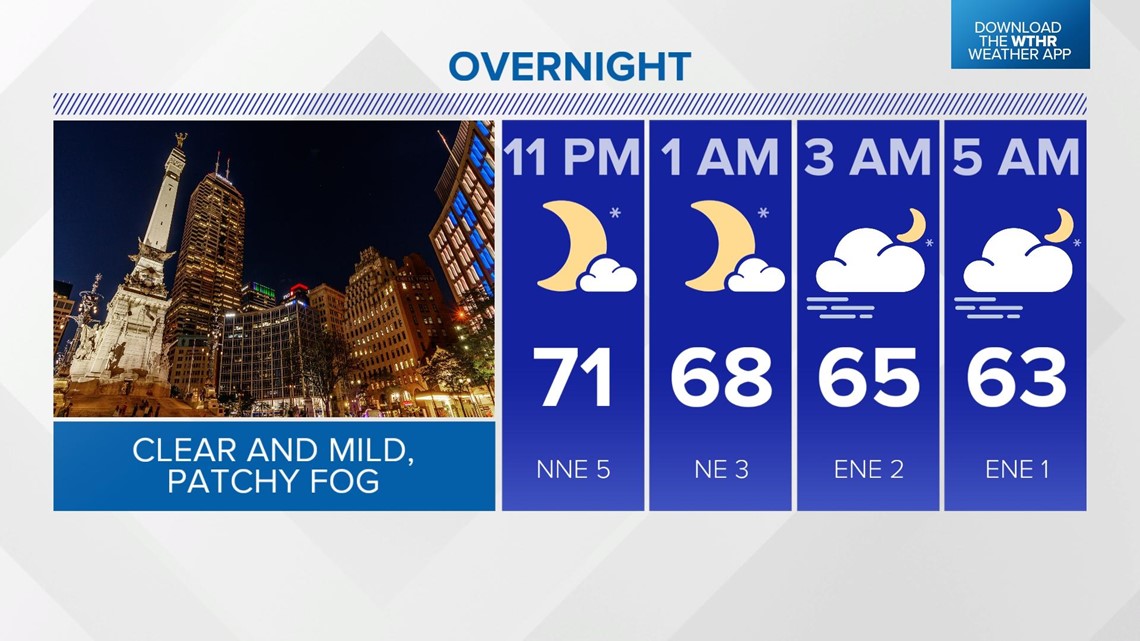 Tuesday will be hot and humid under partly sunny skies. Temperatures will soar more than 10 degrees above normal, into the upper 80s. Wednesday will bring much of the same, approaching the 90-degree mark.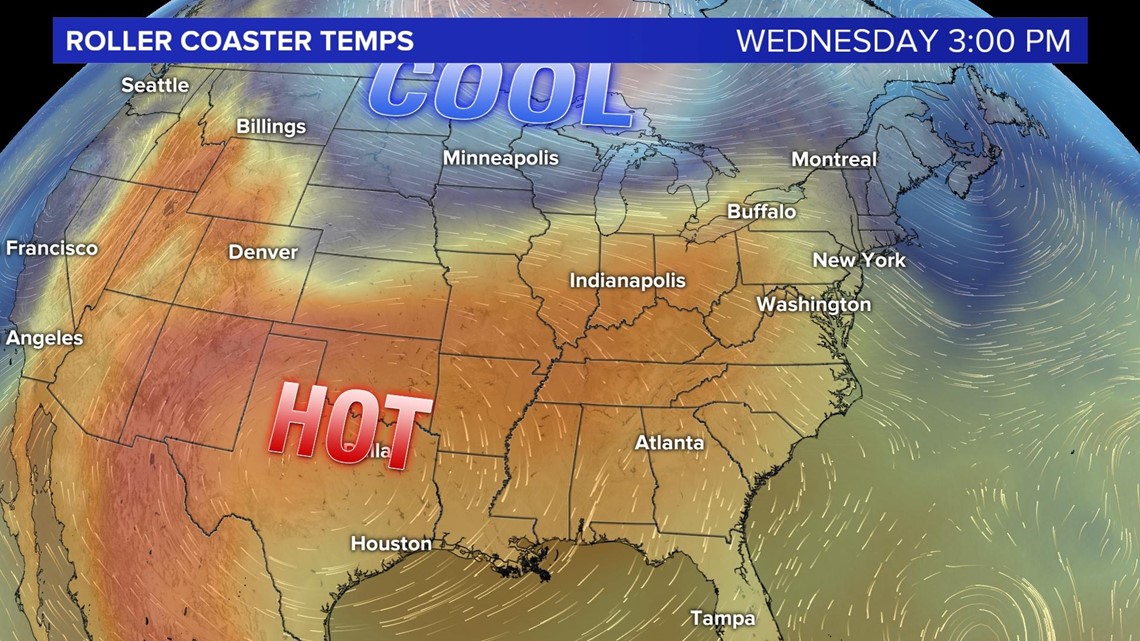 90-degree temperatures are not out of the question in September. Normally, Indianapolis records two or three days of 90-degree heat.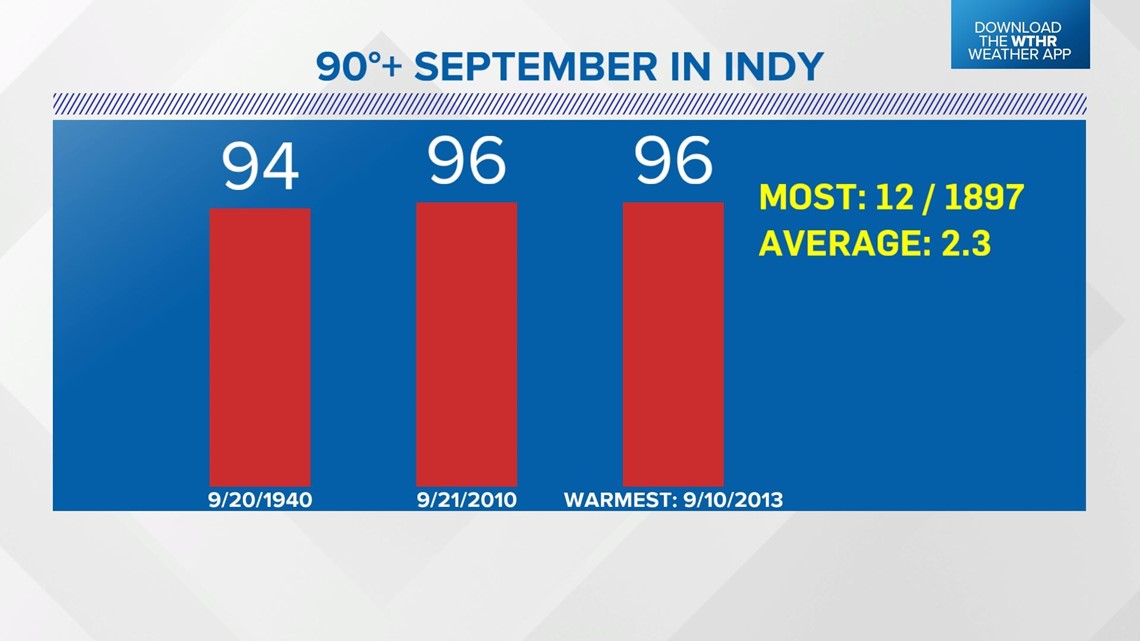 A strong cold front will arrive Wednesday night. A few scattered showers and thunderstorms will develop along the front overnight into Thursday morning, but the biggest part of the story will be the drastic change in temperatures.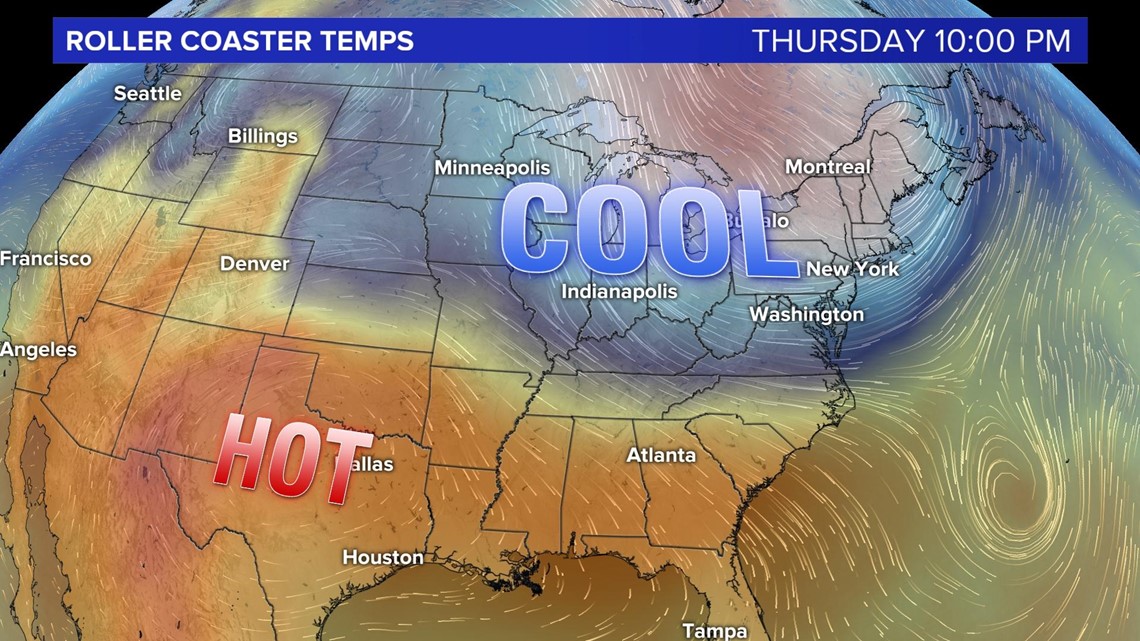 Temperatures will fall into the upper 50s Thursday morning with a high of only 70 degrees by afternoon. It will be breezy with a gradual clearing to partly sunny skies.
What other people are reading: