INDIANAPOLIS — As expected, a little snow went a long way to making the Monday morning commute slick in some areas. The focus now shifts to the coldest air we've had since that brutal air hit around Christmas. Thankfully, it won't be that harsh, but we do expect wind chills near/below zero degrees tonight into Tuesday morning.
Lingering light snow will end this afternoon with overcast hanging tough. The arctic air pushes the moisture axis for precipitation closer to the Ohio River and eventually even farther south the next 24-48 hours.
Central Indiana will just be cold but dry in the coming days. There's a slight chance of some light snow tonight near Seymour and Bedford, but better prospects of slick travel setup will be around Kentuckiana. Use caution if your travels take you south with Winter Storm Warnings, Ice Storm Warnings and Winter Weather Advisories stretching from Texas to Kentucky.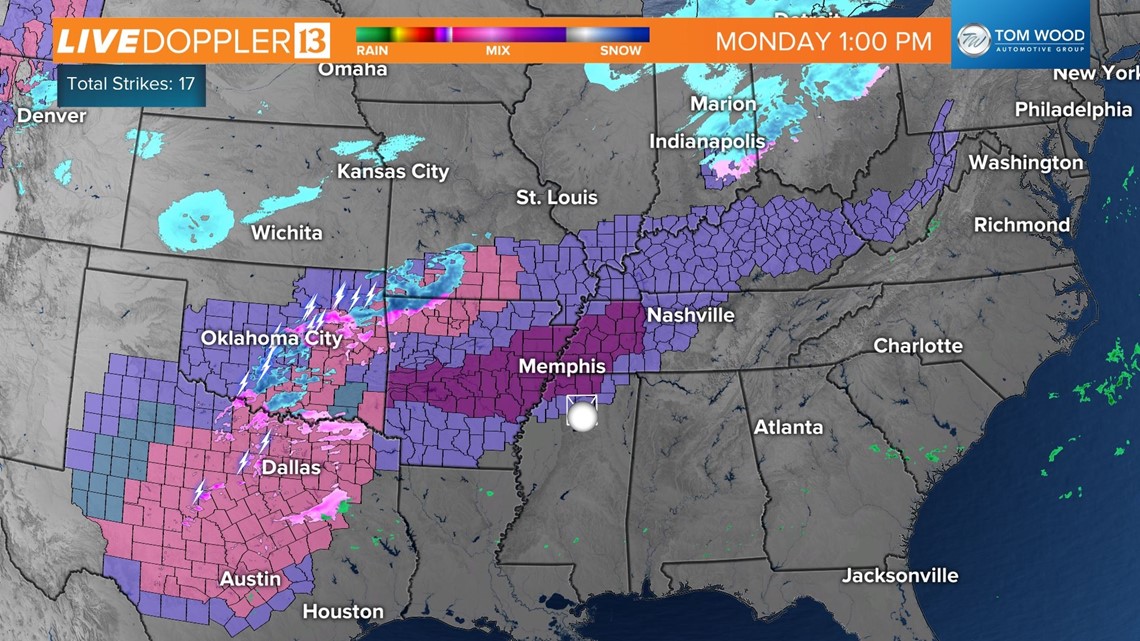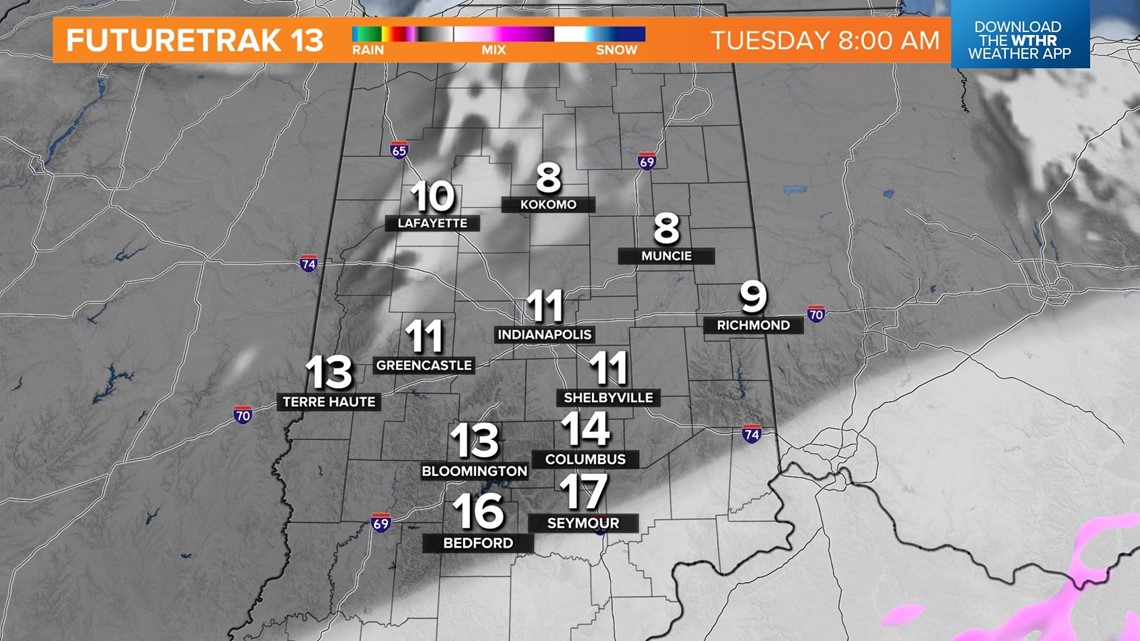 Locally, temperatures drop into the teens tonight. Tuesday will be colder than average with "highs" struggling into the mid-20s. High pressure keeps precipitation away and eventually brings better hopes of sunshine Wednesday into the Friday.
Temperatures modify mid-week and should get into the 40s on Thursday. A quick-moving, moisture-starved front sweeps the state Thursday evening to bring another shot of chilly air to finish the week.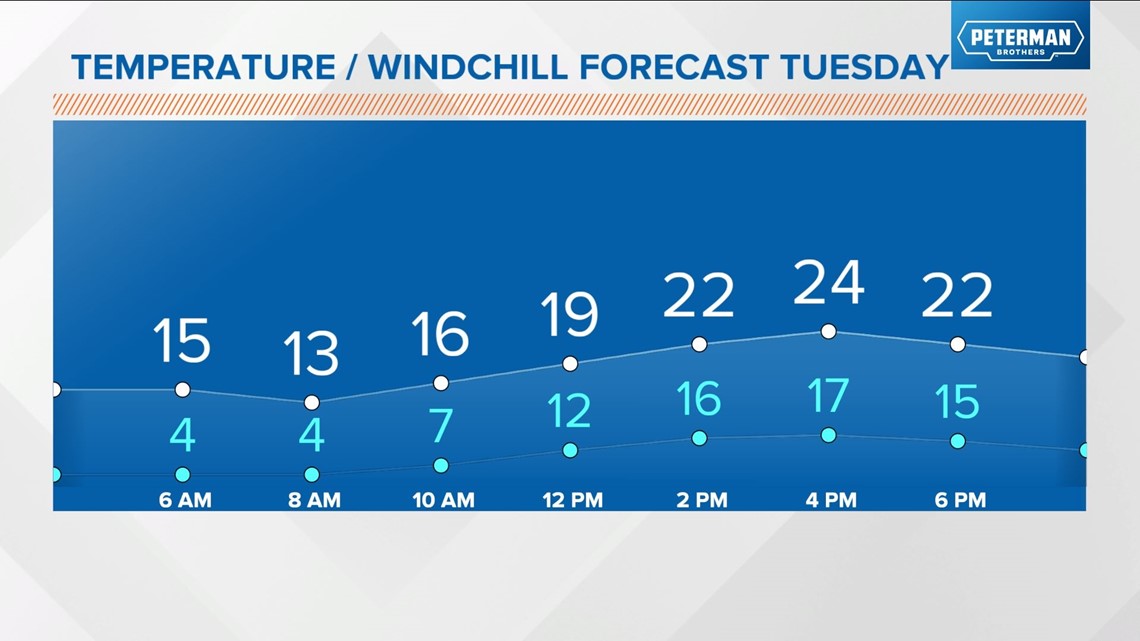 Breezy conditions develop heading into this weekend, with highs eventually returning to the 40s as the wind shifts to the south-southwest. The next chance of precipitation is with a front on Sunday.