INDIANAPOLIS — It will be a damp start to the Memorial Day weekend. Scattered showers will continue to fall at times today and on into the evening.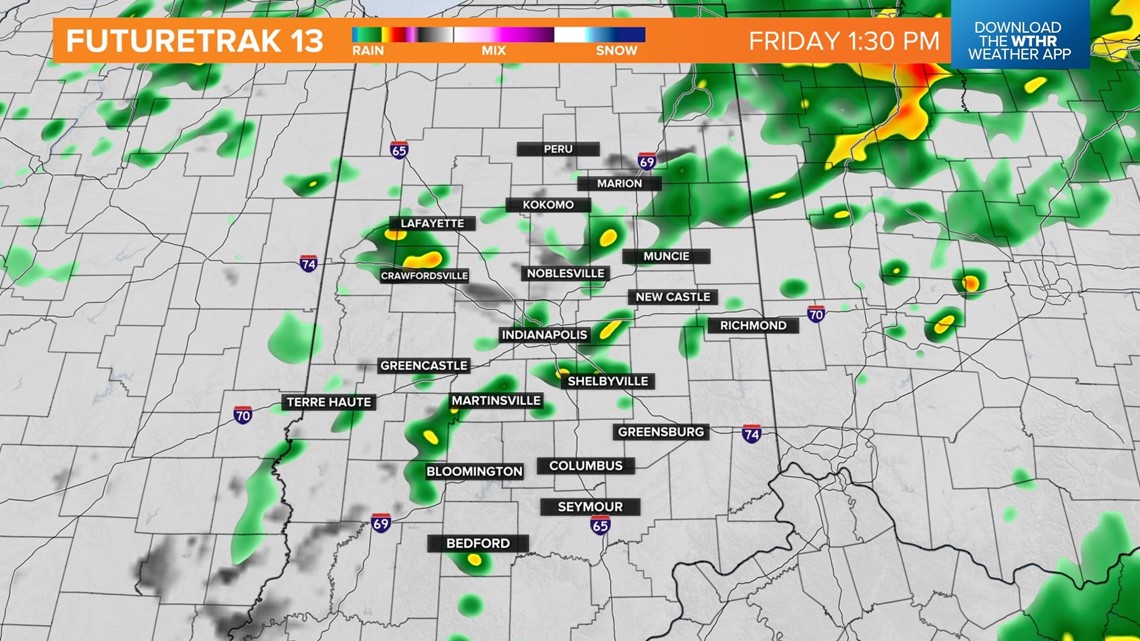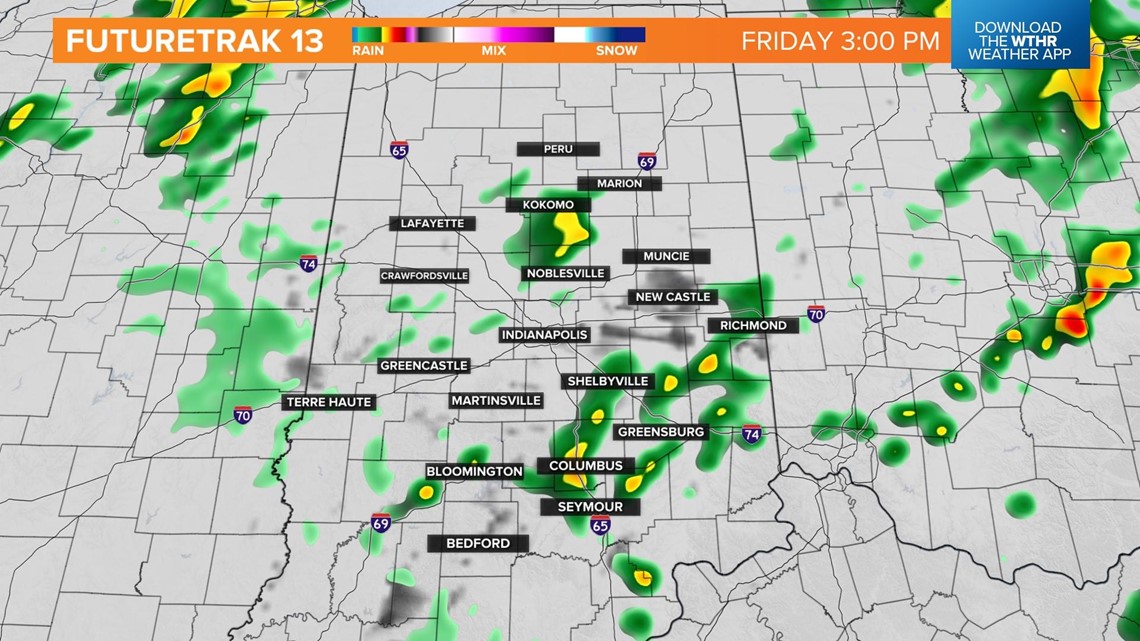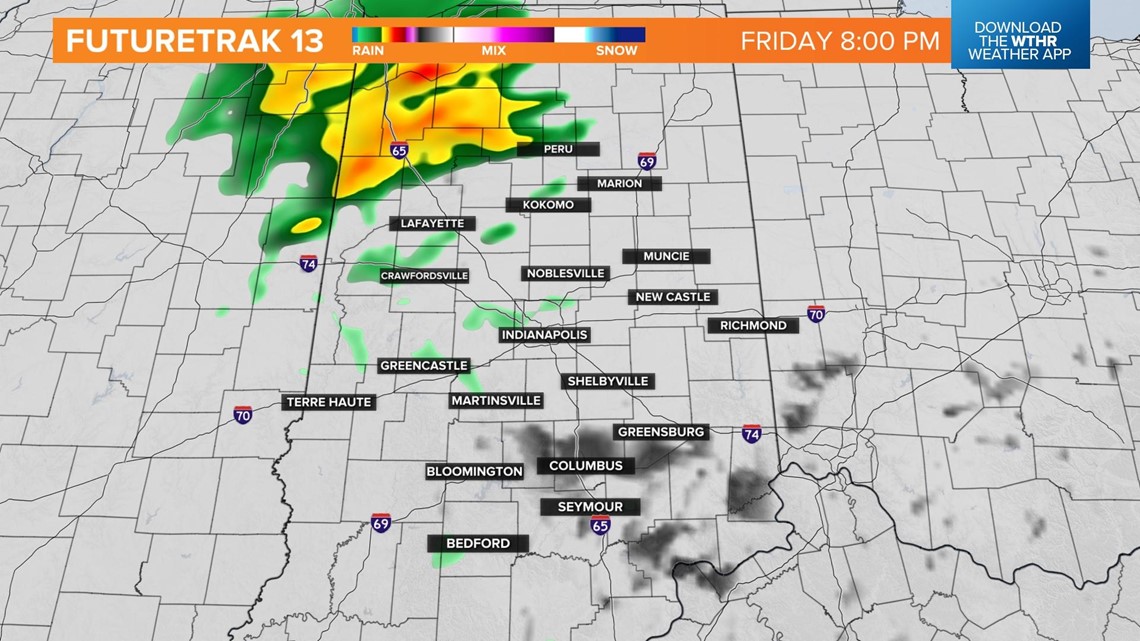 Temperatures will fall this afternoon, into the mid to upper 50s by late afternoon. Hopefully, by 5 p.m., there will be some dry time on the track for practice for the Indianapolis 500. The IndyCar teams and drivers hope to get in some practice before sunset this evening.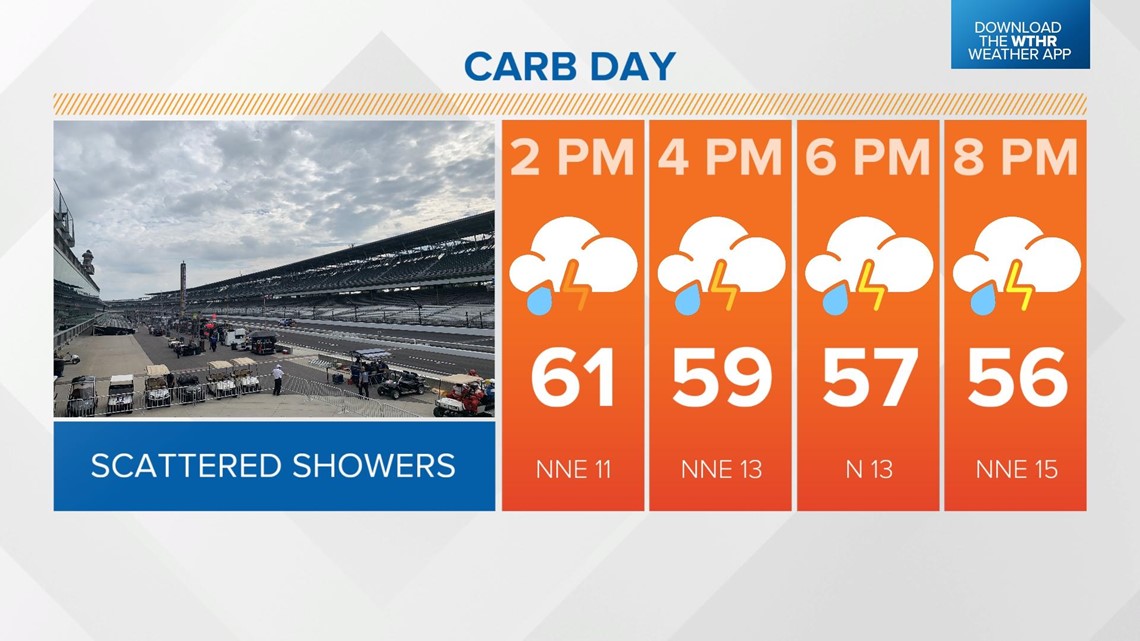 Patchy drizzle will still be around this evening into Saturday morning. Temperatures will fall into the mid-40s by Saturday morning with a cool breeze out of the north.
Saturday will be much cooler, thanks to the cool Canadian upper low that will spin over central Indiana. There will be some sunshine by afternoon with some patchy drizzle possible in east central Indiana with highs in the upper 50s to near 60°. The coolest maximum record for Saturday is 56° set in 1984. That record will fall tomorrow.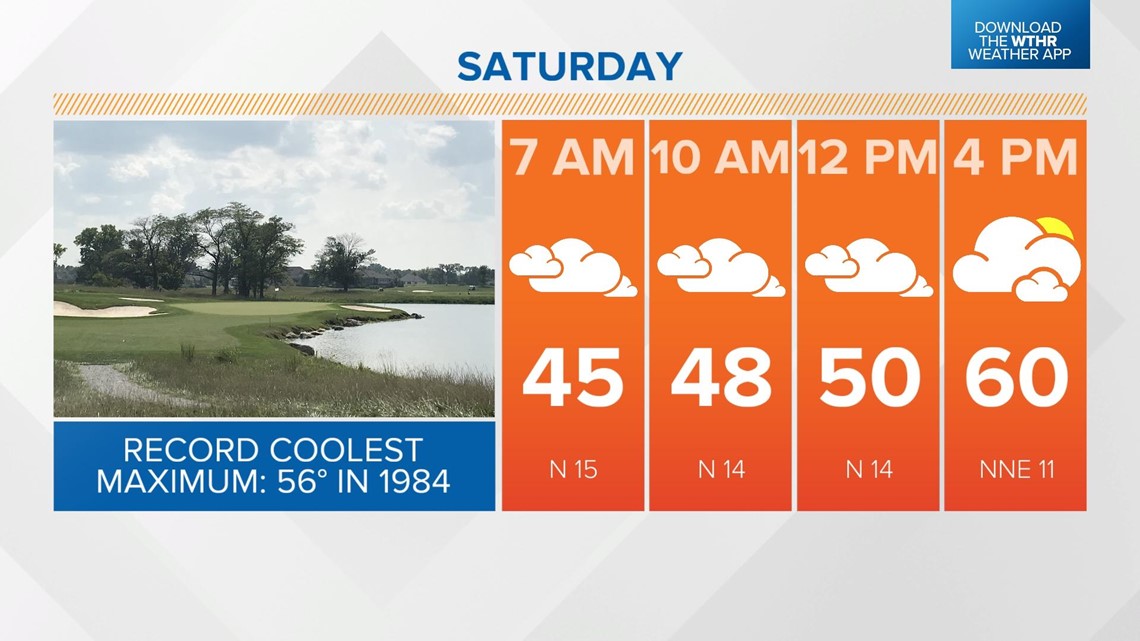 The skies will clear out by Saturday evening. Temperatures will tumble into the low 40s Sunday morning.
Sunday will be a cool but beautiful day. Afternoon highs will climb into the upper 60s to near 70°. It will be cool day for fans but terrific racing weather for the 105th Running of the Indianapolis 500.

Memorial Day will be warmer with mostly sunny skies and afternoon highs returning into the mid-70s.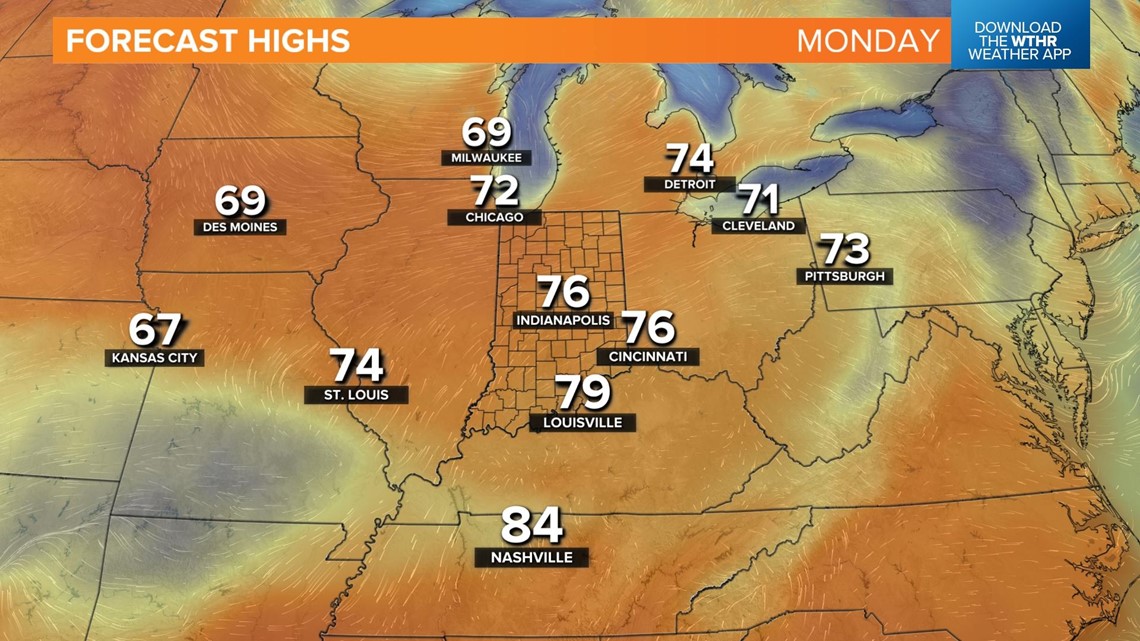 What other people are reading: