INDIANAPOLIS — Our wind will shift from the south to the northwest for today and usher in cooler air. Expect a breezy day with 25 mph wind gusts from the northwest. This keeps temperatures "feeling" much cooler than the forecast highs in the low 40s. Skies will be mostly sunny.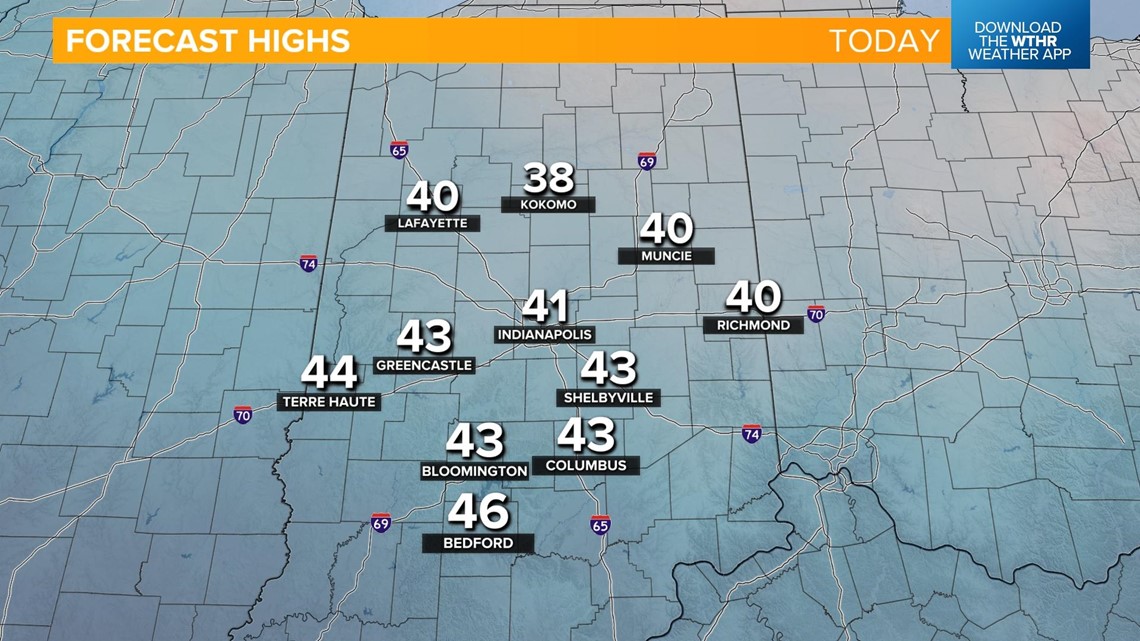 With a clear sky this evening and overnight, temperatures will drop quickly. Overnight lows fall into the low to mid 20s. This arctic air continues into Monday making tomorrow the coldest day of the week with highs in the low 40s.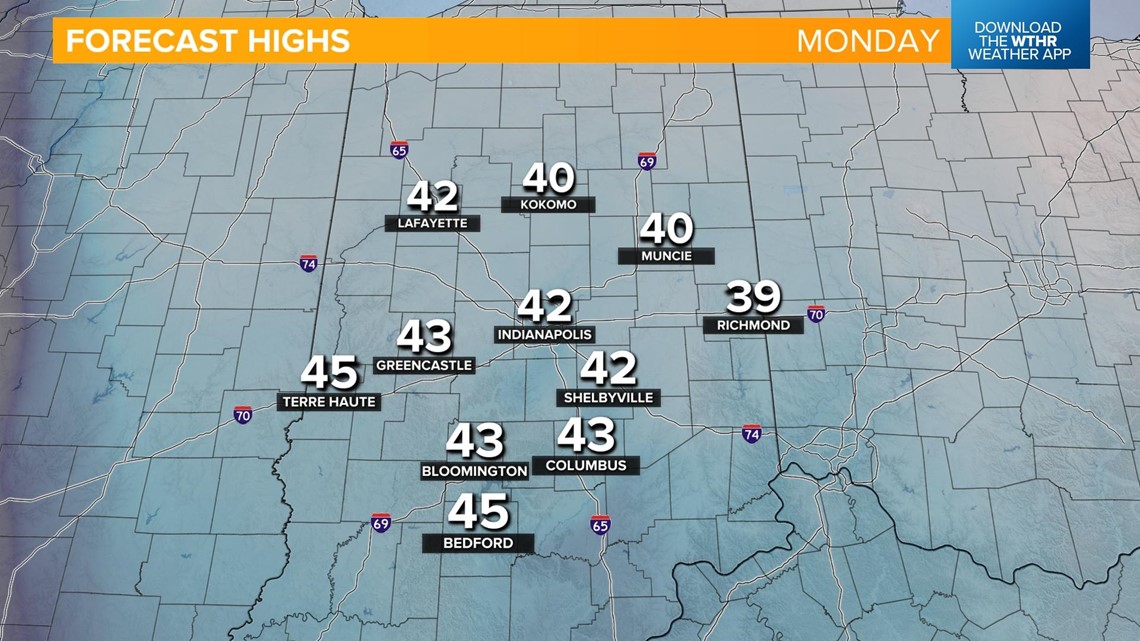 A quick moving clipper system will bring a slight chance of a wintry mix to our northernmost counties Monday afternoon. Skies become mainly cloudy elsewhere. This system eventually pulls a warm front through the area heading into Monday night and Tuesday. Temperatures will then hold steady near average in the upper 40s near 50 through Wednesday.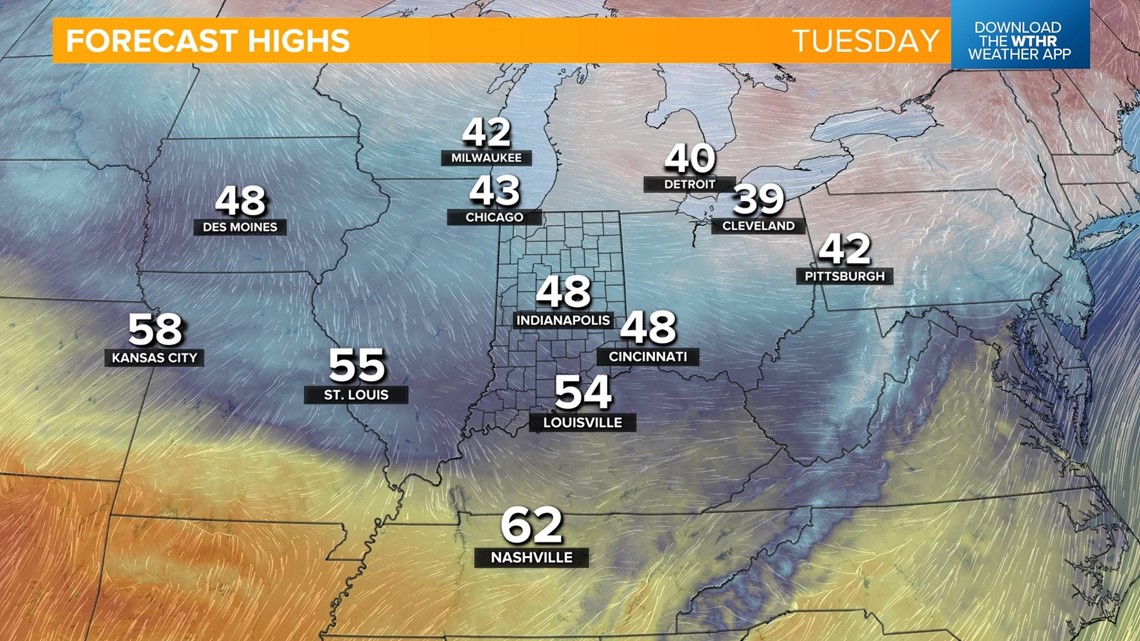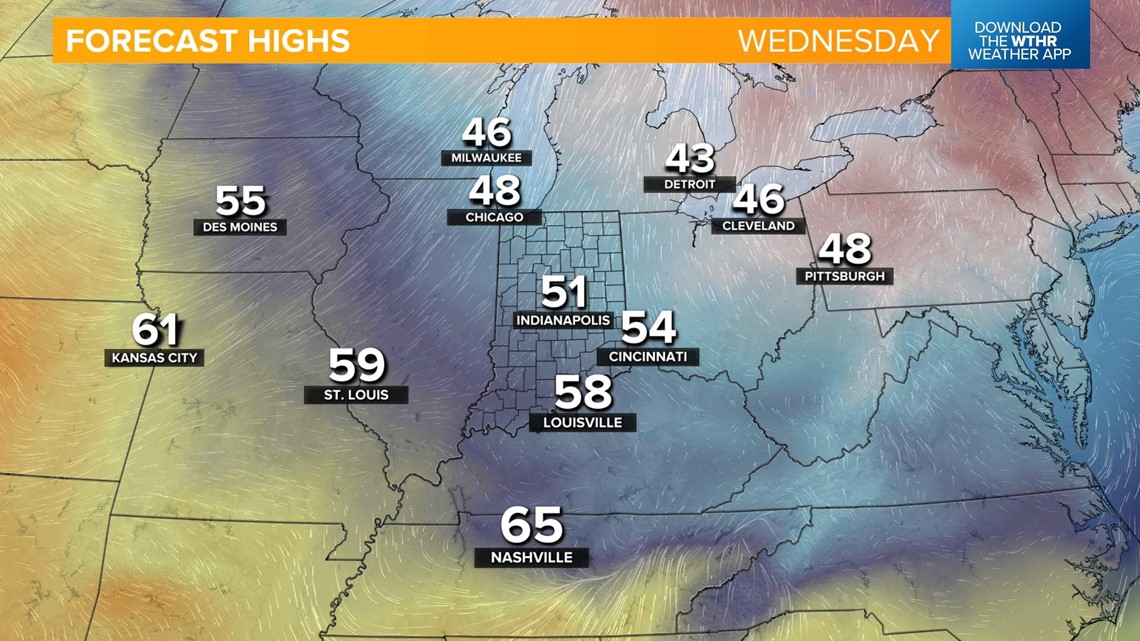 Thursday will be the warmest of the week with highs back in the upper 50s under a partly cloudy sky.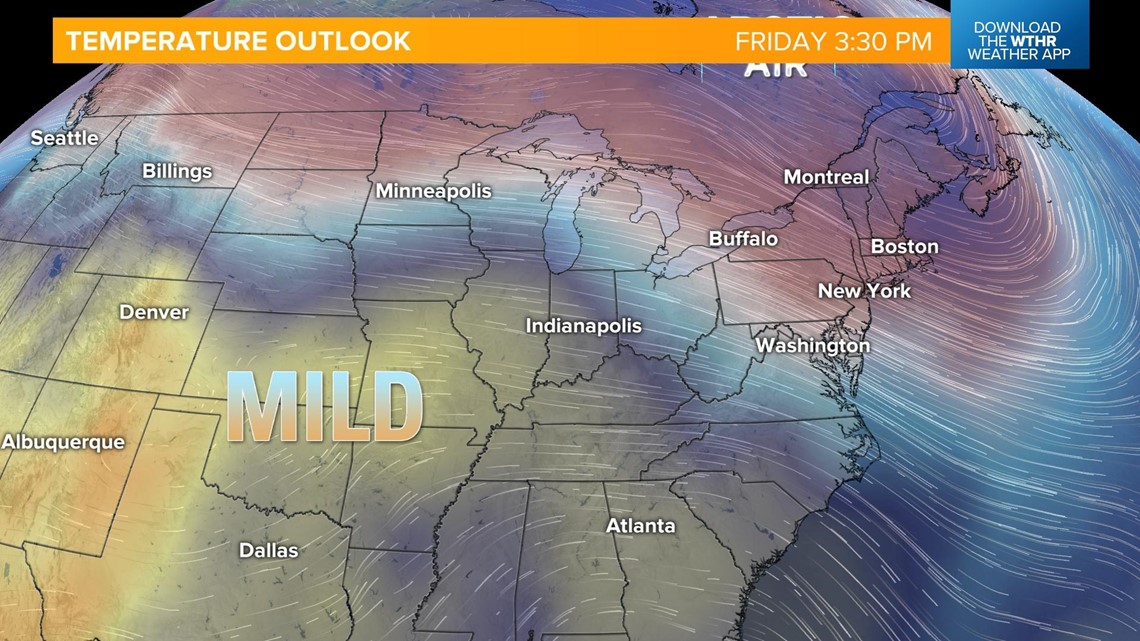 We'll still be mild with highs in the mid 50s Friday before a big drop in temps into next weekend.