INDIANAPOLIS — The will shift out of the northwest today, behind a cold front. It will still be a hot day, with temperatures back into the upper 80s.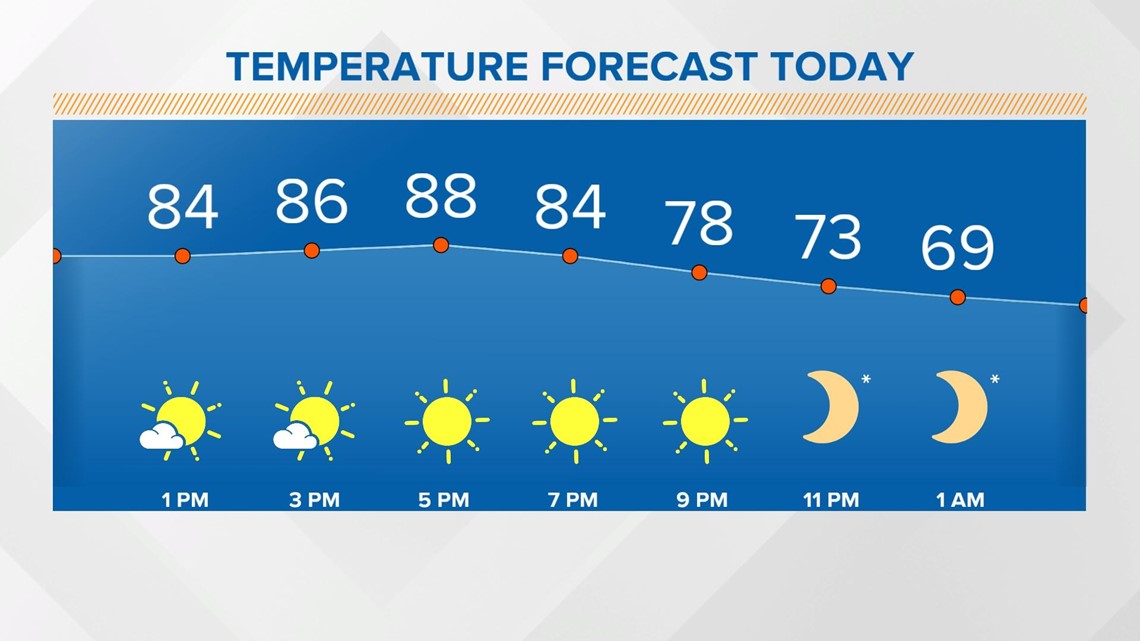 However, the northerly wind will allow drier air to move in. Humidity will fall throughout the afternoon.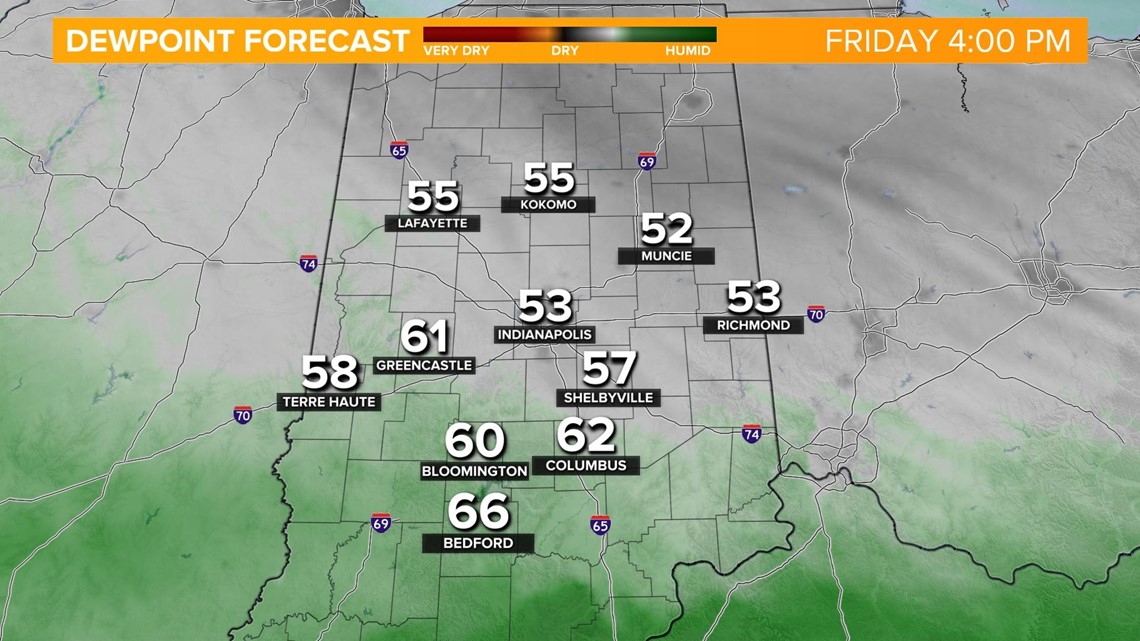 It will be mostly clear this evening with temperatures falling to 60°, running below average for this time of year.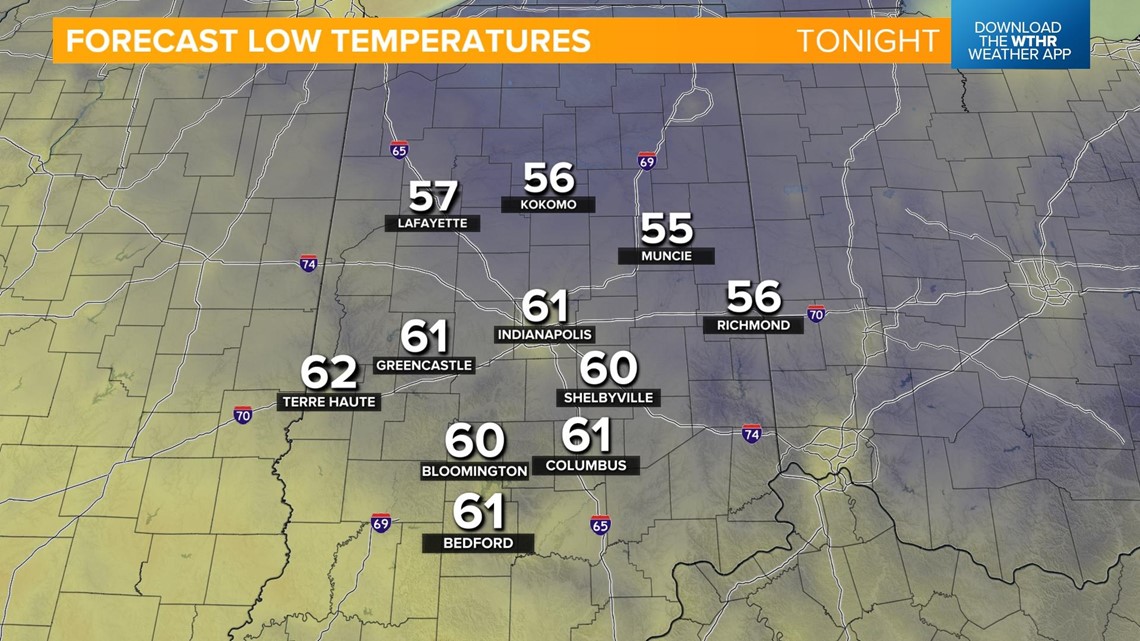 Saturday will be a refreshing day and wonderful break from the heat and humidity.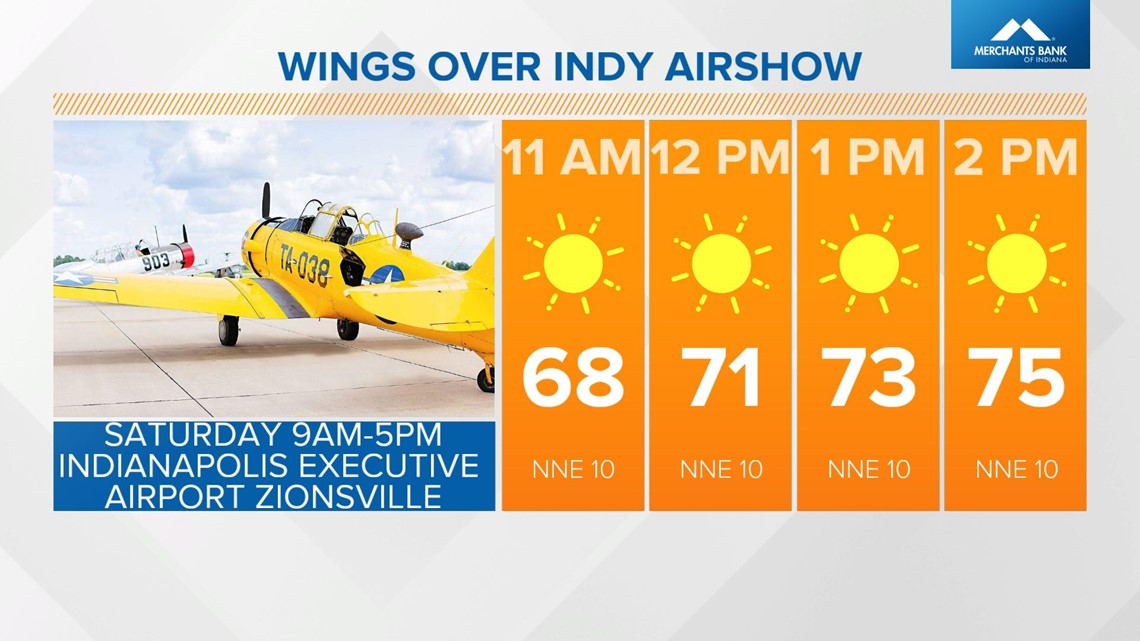 Afternoon highs will only climb into the upper 70s with dewpoints drying out into the upper 30s and low 40s.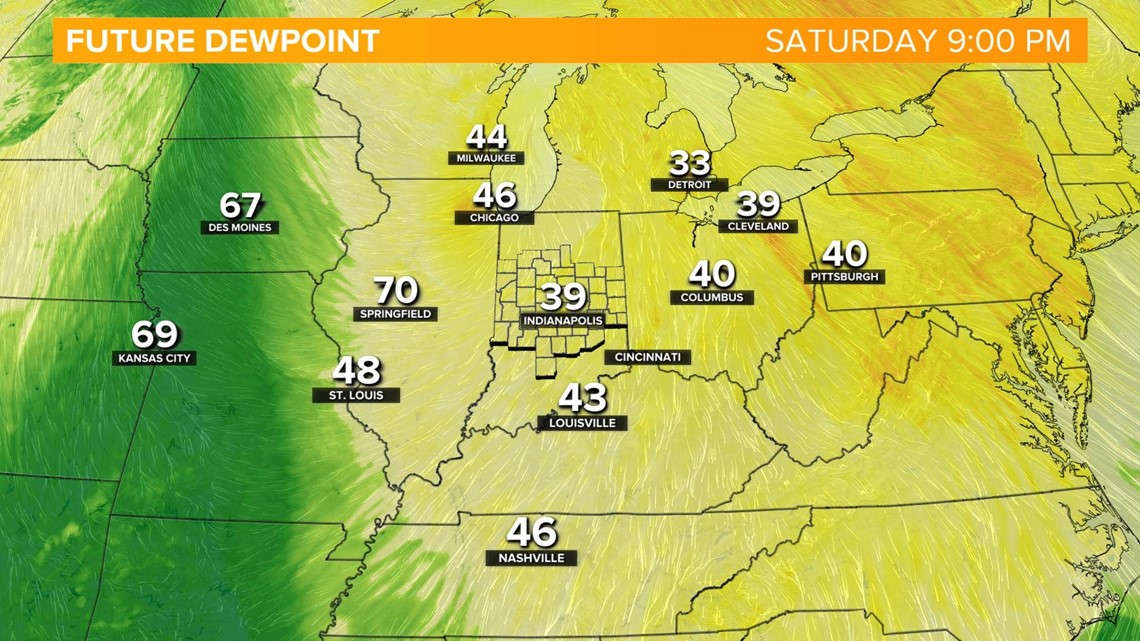 Temperatures will fall into the mid 50s Sunday morning.
Father's Day will be beautiful with sunshine and highs in the low 80s.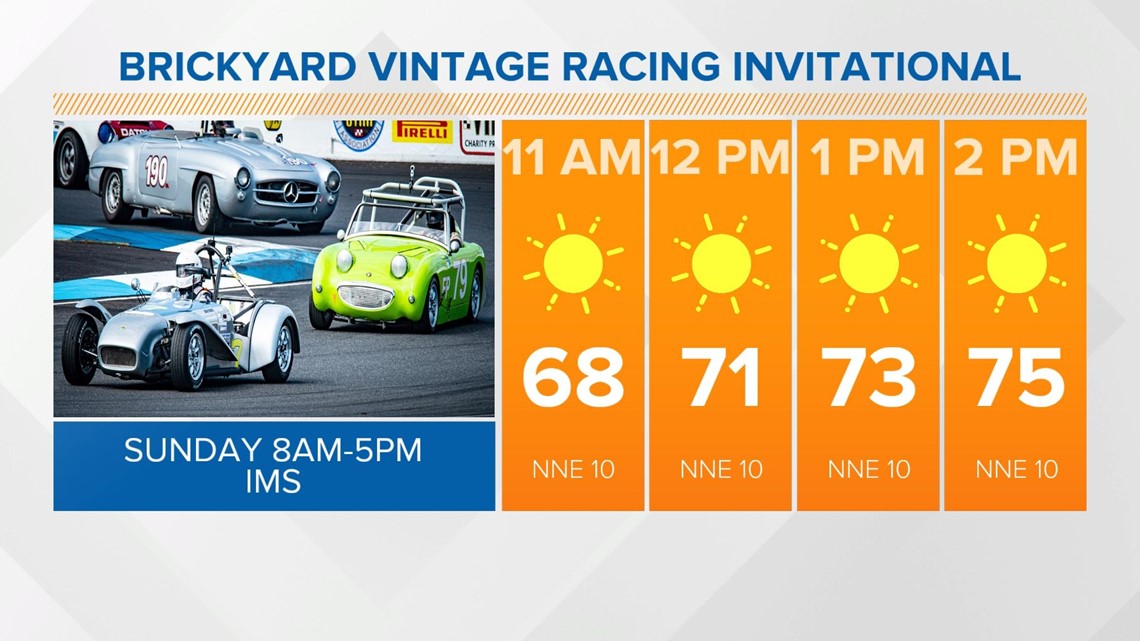 The ridge in the upper levels will move back into the Midwest for the work week.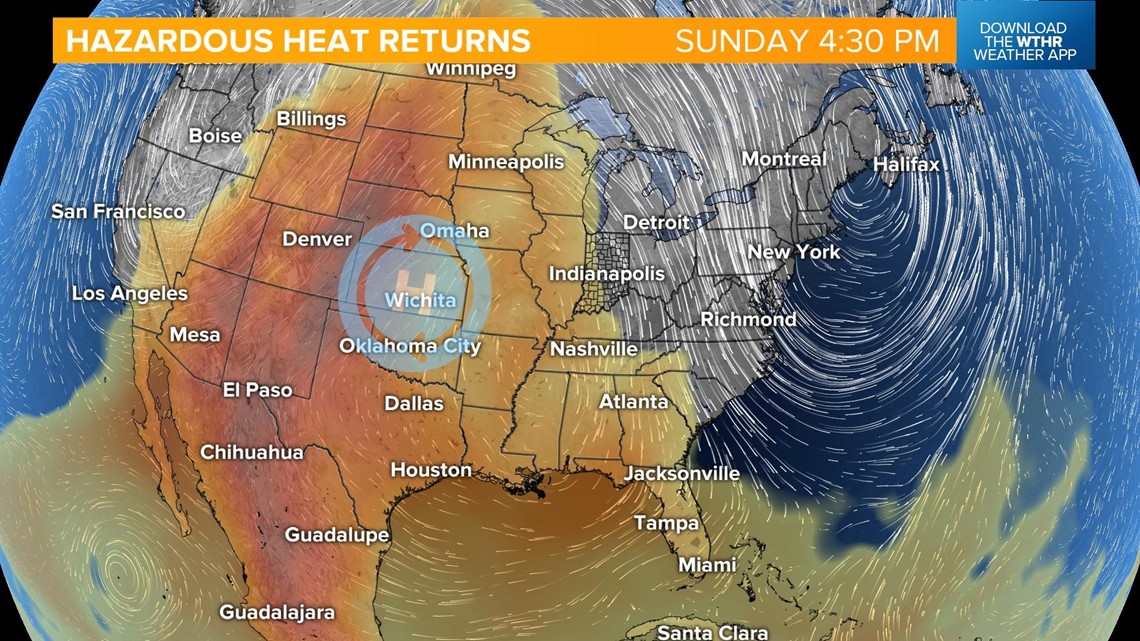 Temperatures will soar back into the low to mid 90s next week.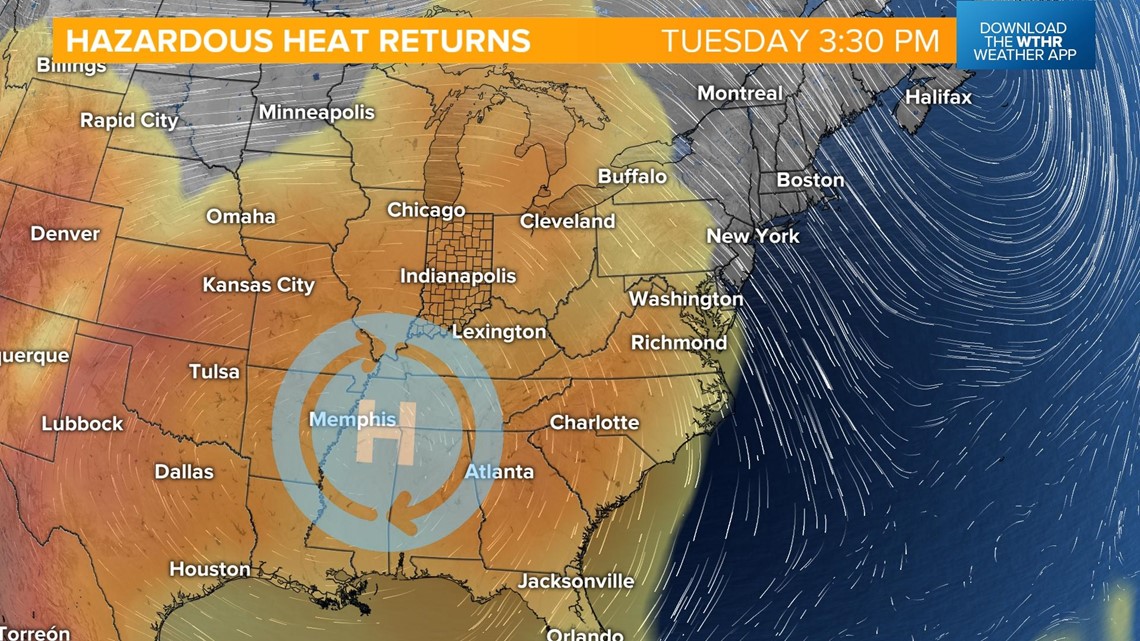 A few showers and thunderstorms will be around on Wednesday and Thursday.