INDIANAPOLIS — We're experiencing the warmest part of our day this morning with temperatures in the low 40s as rain continues. Showers will exit the state by mid-morning as a cold front moves through and brings colder, drier air back into central Indiana.

Take advantage of the short window of time after the rain and before temperatures drop to freezing to lay salt on your sidewalks and driveways. Temperatures drop back near freezing around 2 p.m. and untreated roadways, especially bridges and overpasses, will become slick again.

Grab all the winter gear if you're headed to Monument Circle this evening for Twenty One Pilots and Ava Max.

Temperatures continue to fall into the upper 20s around sunset as the sky clears this evening.

We'll see mainly clear skies overnight with much colder air returning. Lows fall into the mid teens with single digit wind chill values.

The colder air mass continues for Monday with highs in the mid 20s under a mix of sun and clouds.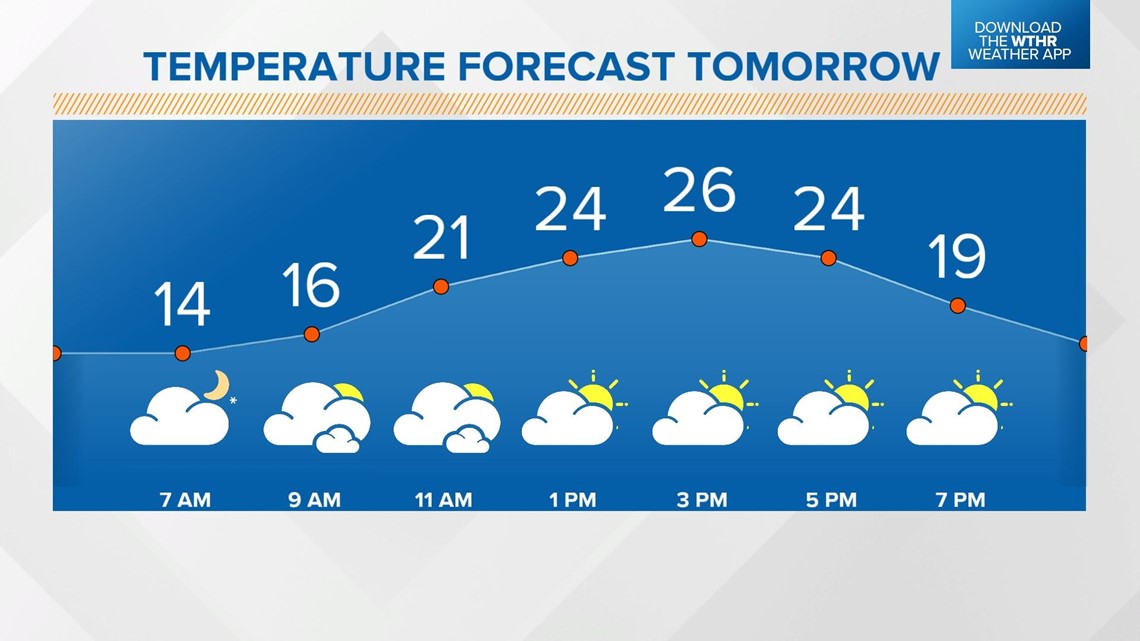 It'll be bitter for the College Football National Championship game with temperatures in the upper teens at kickoff at 8 p.m.