INDIANAPOLIS — Scattered showers and a few storms are possible tonight across the southern half of the state. Here is the timeline with FutureTrak13: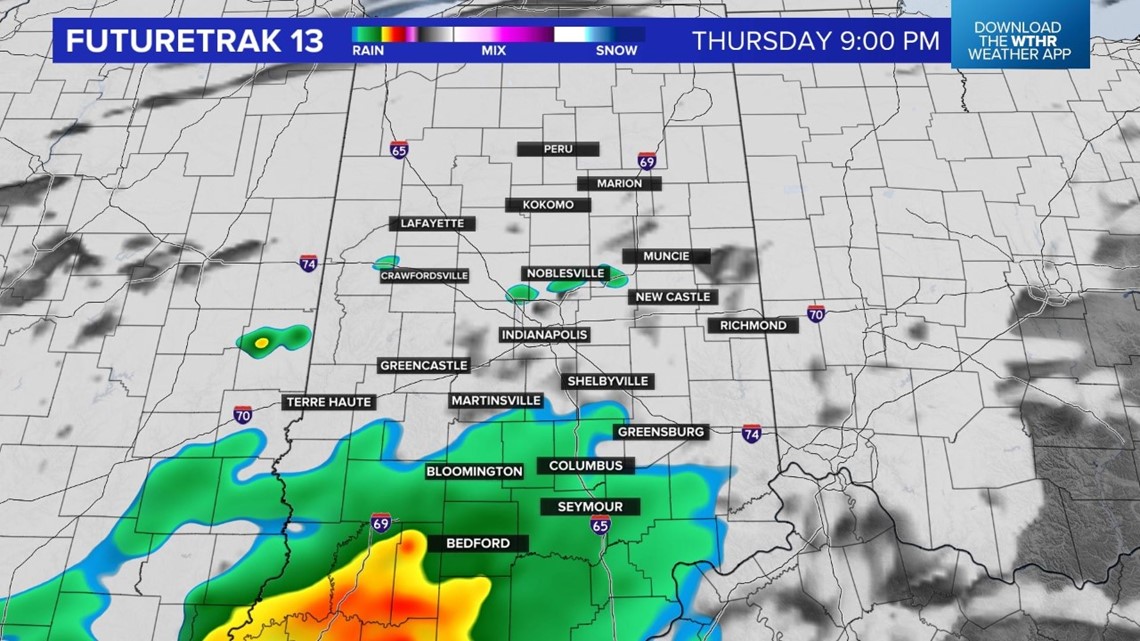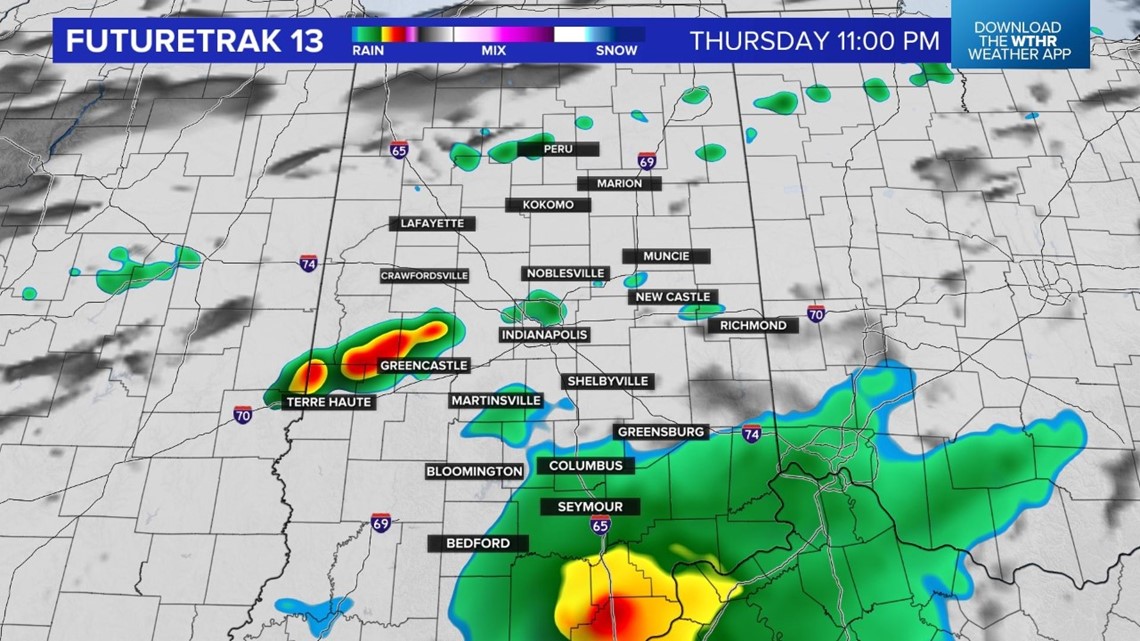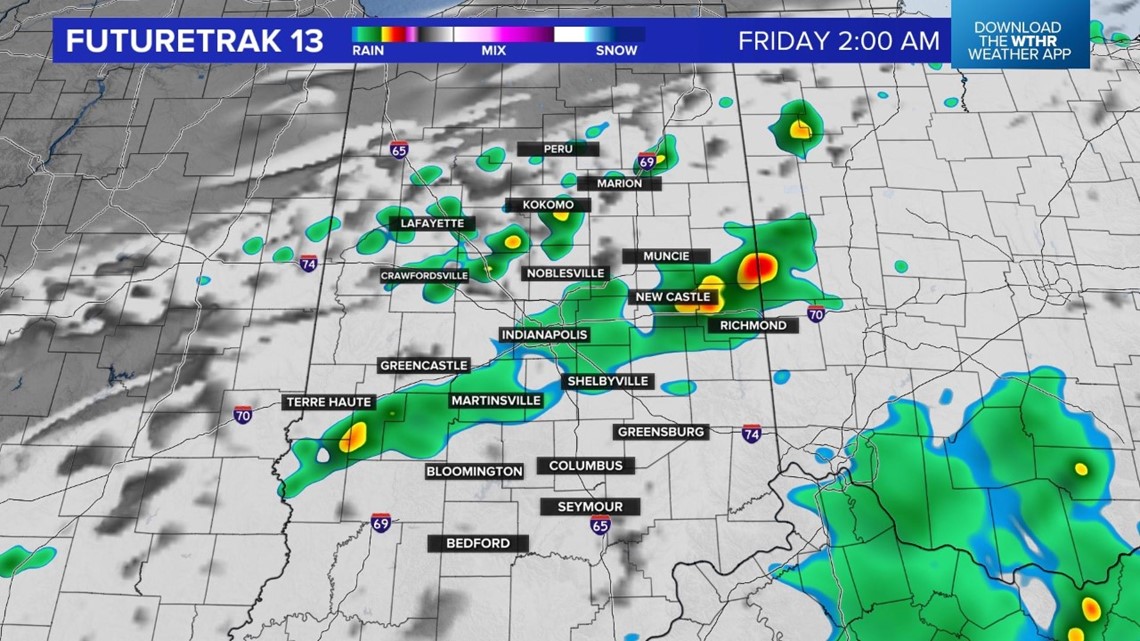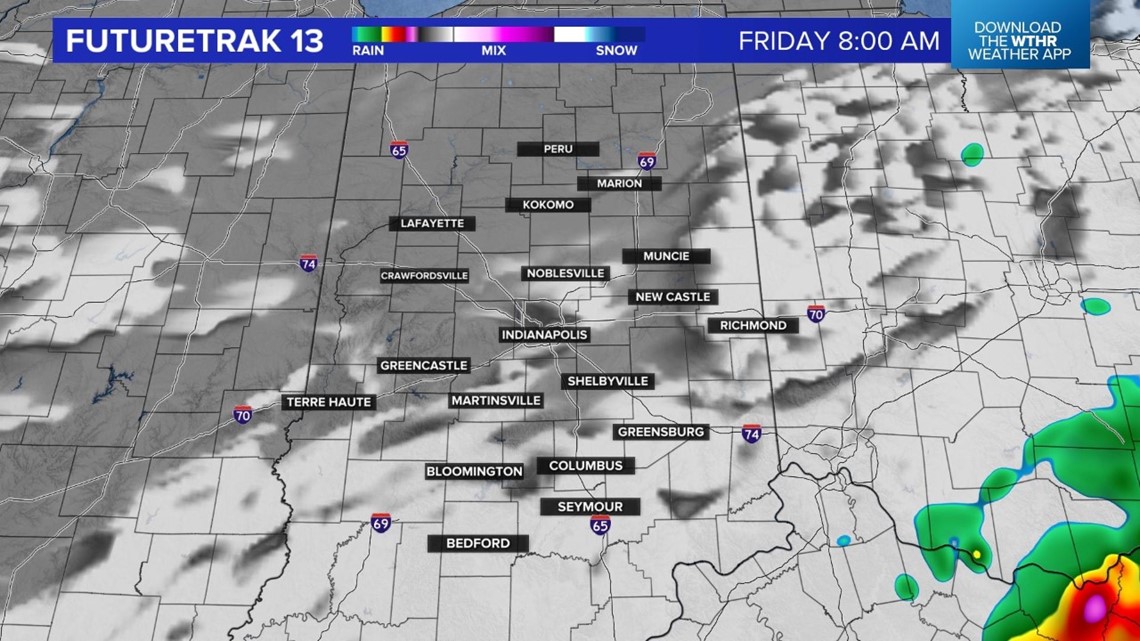 The weather pattern has been active since last weekend, but it quiets down for this weekend. This is great timing because we have the Indiana State Fair kicking off on Friday and a big three days of racing at IMS Friday through Sunday.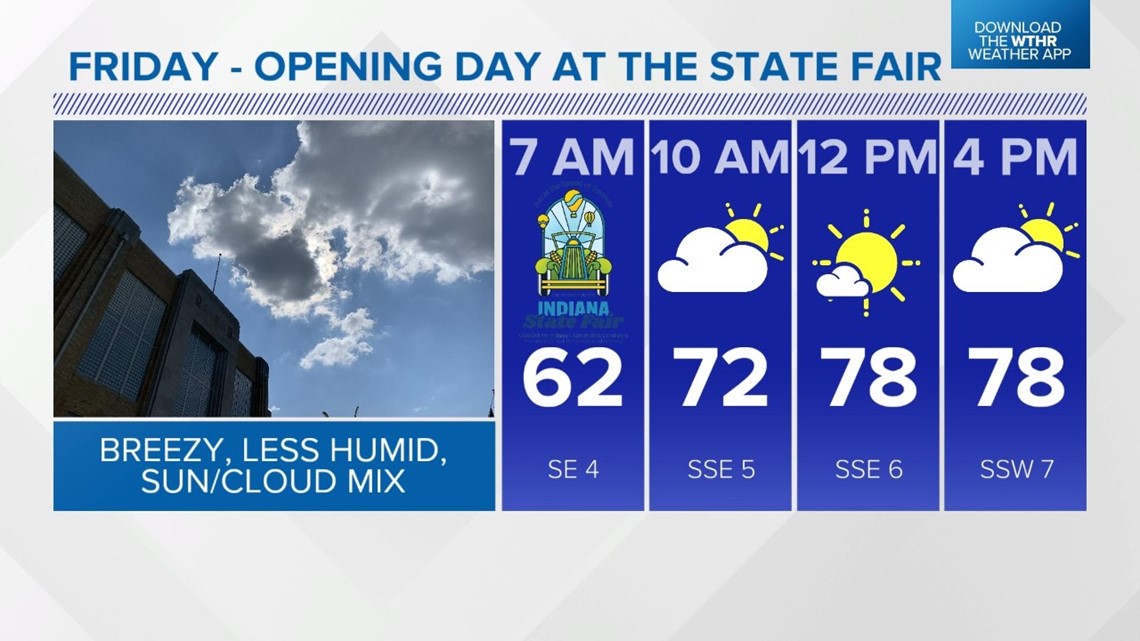 Expect a mix of clouds and sun on Friday and Saturday with highs near 80. Sunday will be sunny and a bit warmer with highs in the lower and middle 80s. Storm chances return on Monday and the 90-degree heat is back by Wednesday next week.