INDIANAPOLIS — While we're getting a break from the high heat and humidity, this dry pattern is not helping our lack of rainfall with no rain in the forecast until Friday. So far this month, we've received 1.18 inches, which puts Indianapolis in a rainfall deficit of 3+ inches.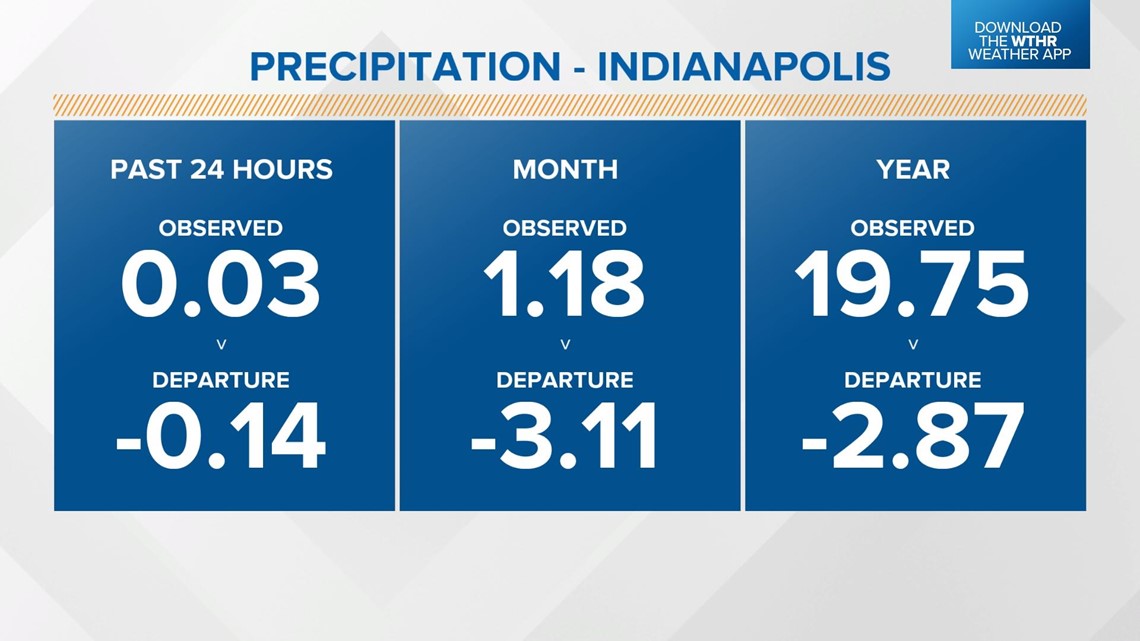 Our current rainfall total for the month is the eighth-driest on record for Indianapolis. With no rain in the forecast until Friday, July 1, we'll likely make this a June for the record books.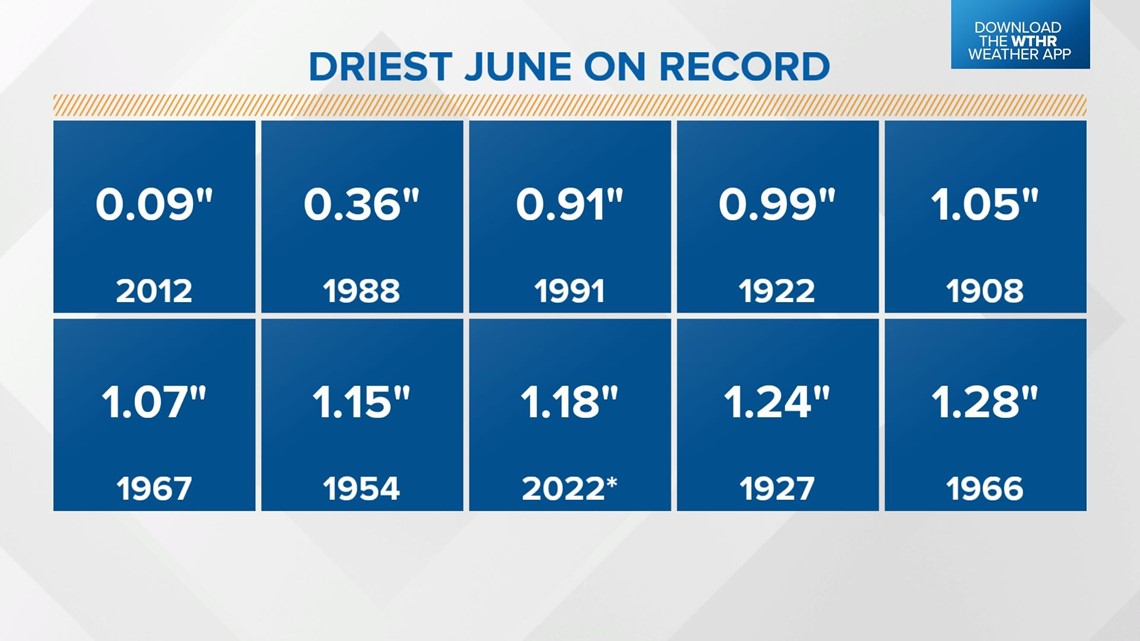 With the lack of rainfall, parts of central and northern Indiana are now starting to see abnormally dry conditions, which can lead to a drought. Here's the latest drought monitor: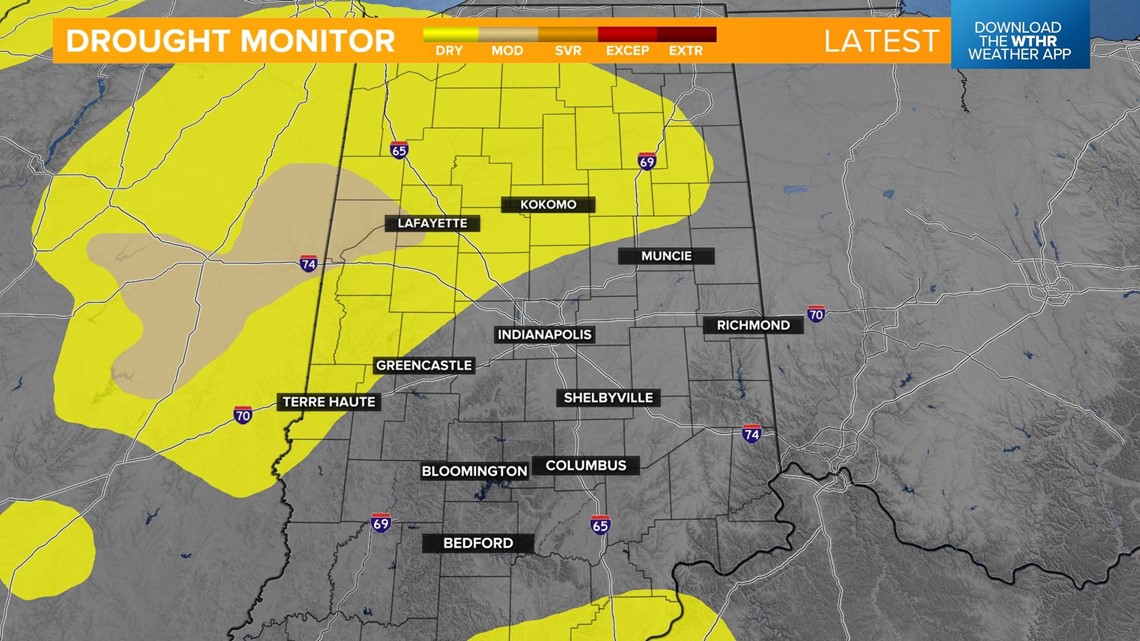 The low rainfall totals are significant because we typically receive the most rain out of any other month during June. The average amount of rain for Indianapolis is 5 inches, with around 4.5 inches of rain expected in July.