INDIANAPOLIS — Rain arrived on schedule Sunday evening and will spread across the viewing area for the remainder of the night. This sets up a damp Monday morning for kids at bus stops and your ride into work with steady light rain and embedded downpours.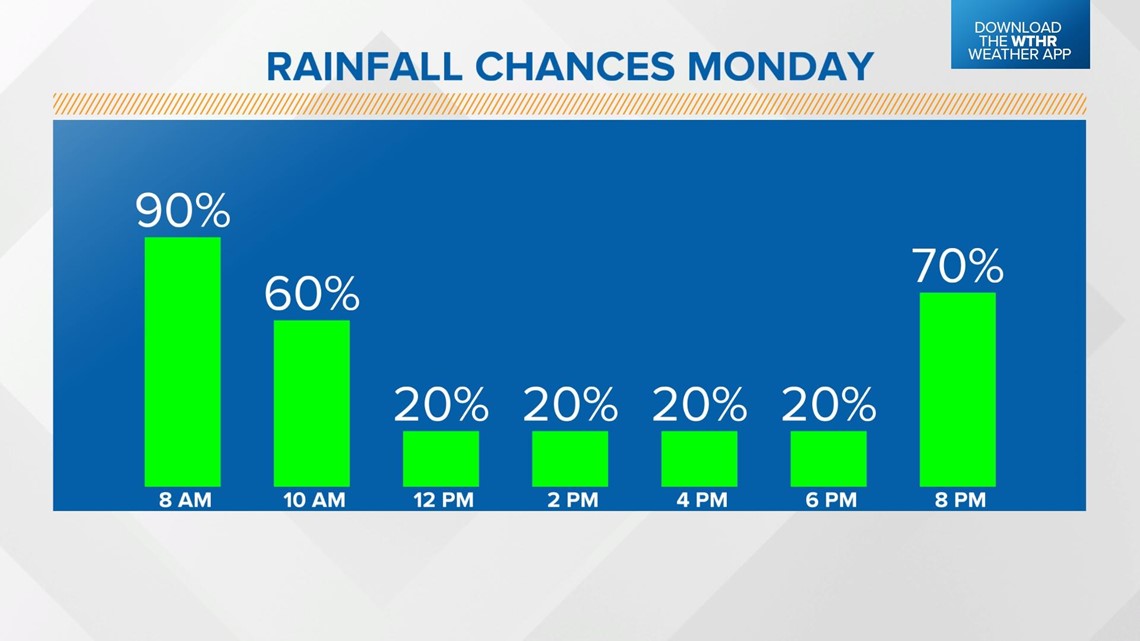 All of Central Indiana is under a Level 2 (out of 5) risk for severe weather, but please note this is mainly for the hours between Monday at 8 p.m. and Tuesday at 8 a.m.
There will be many dry hours Monday afternoon before storm initiation occurs in central Illinois around 8 p.m. EDT.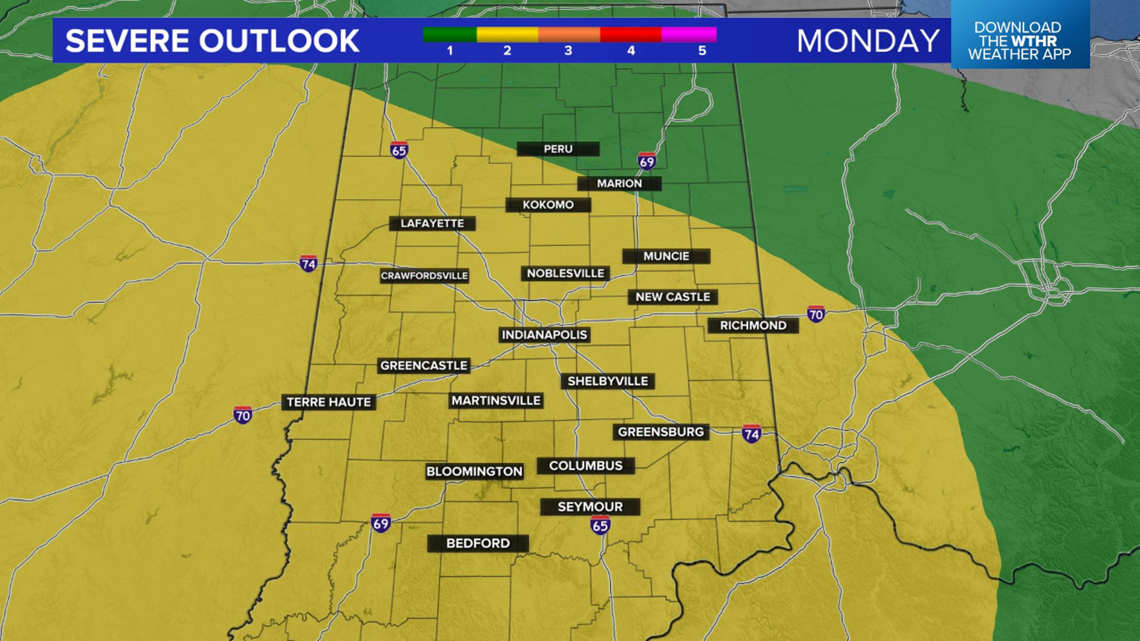 Storms that develop along an approaching disturbance pose a threat for damaging wind, hail the size of golf balls or greater, and rotating storms.
Please be Weather Aware during the time noted and have a way to get warnings.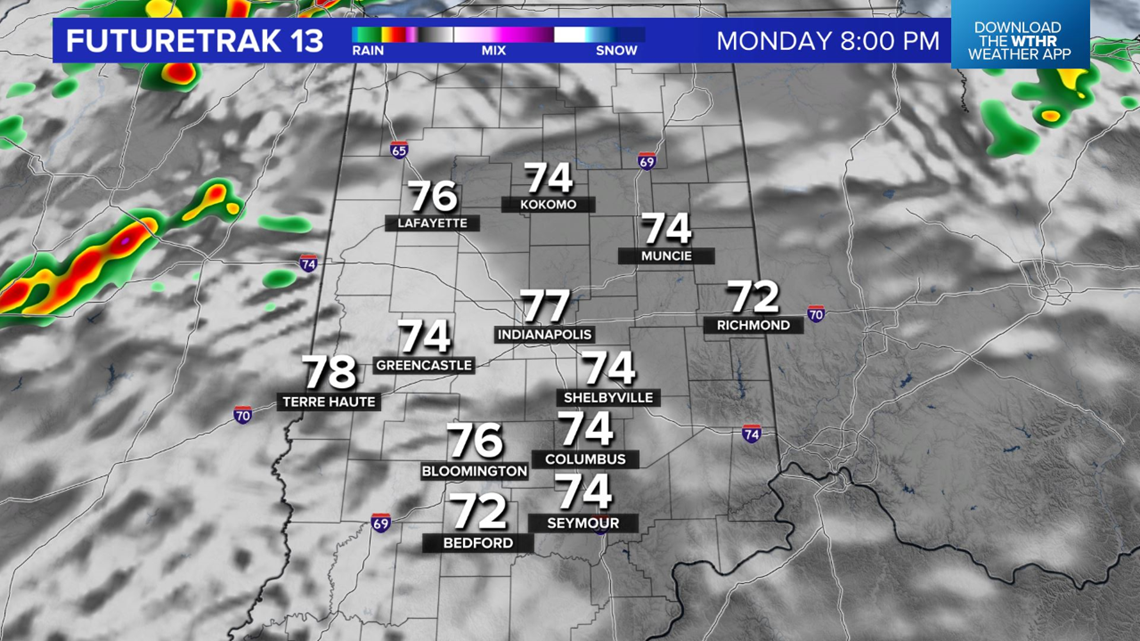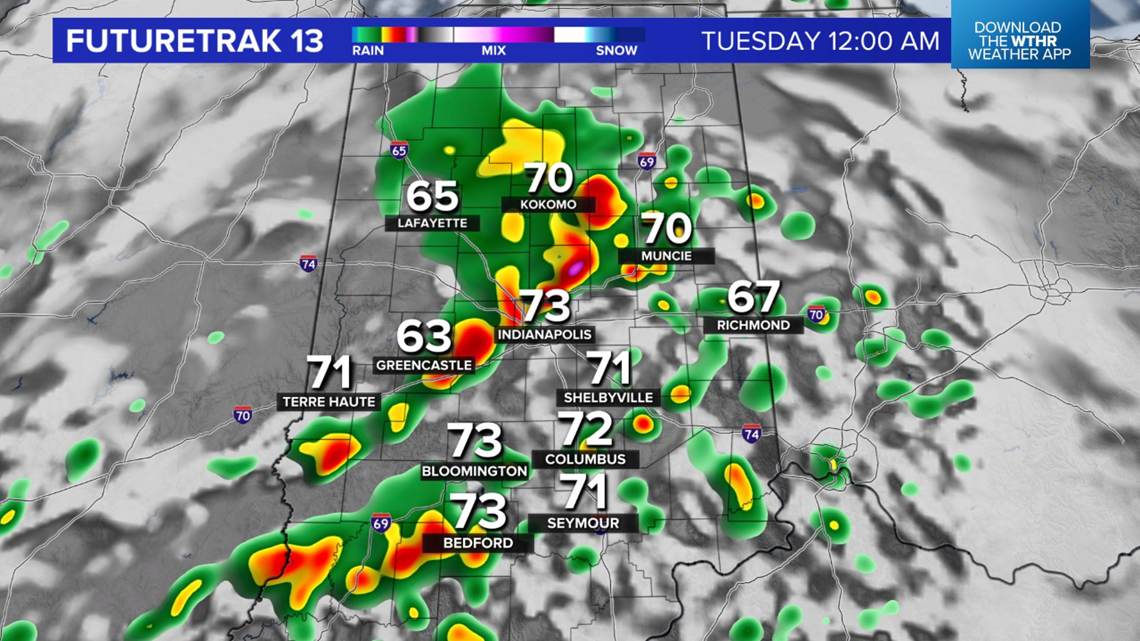 The risk of severe weather wanes midday Tuesday but storms later Tuesday afternoon could also produce locally severe storms.