INDIANAPOLIS — Today will be a slightly more mild, yet breezy, day for most of central Indiana. We'll start off with plenty of sunshine with increasing clouds in the afternoon as a cold front slides south. This boundary could spark a stray rain shower. Temperatures top out in the low-to-mid 50s for central Indiana with a much cooler set up where the front sits north.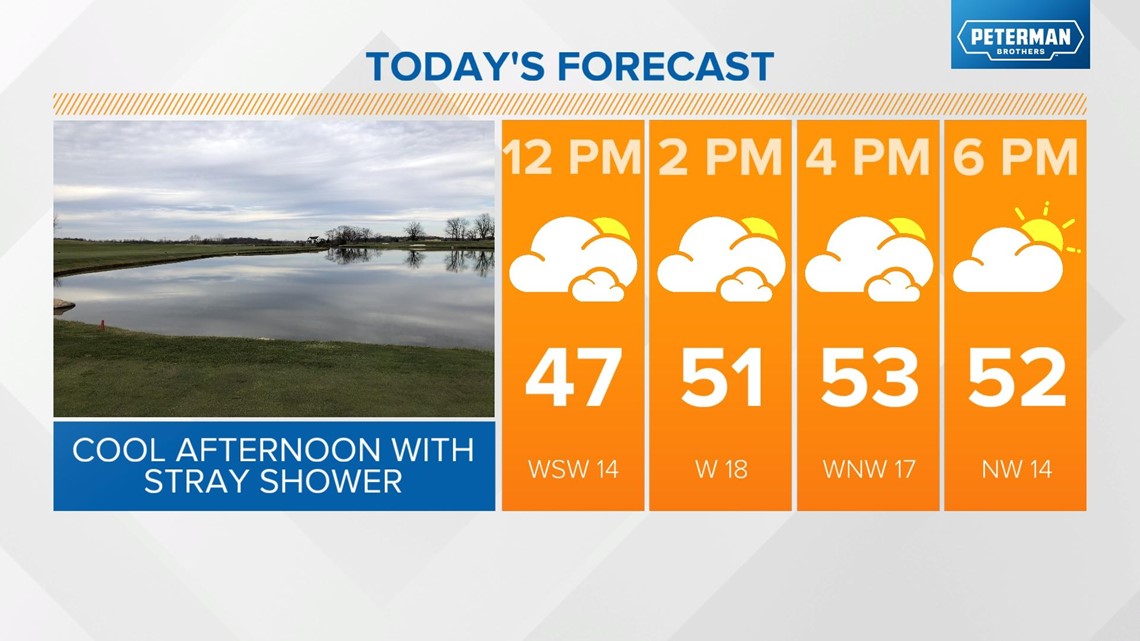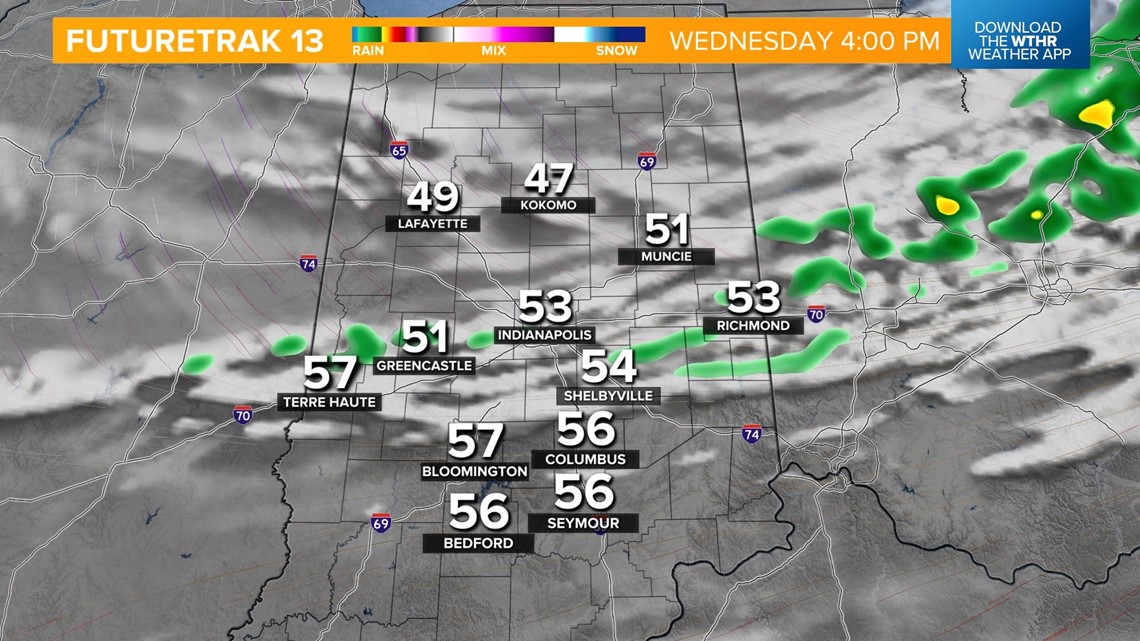 Thursday will be the pick of the week with mainly sunny skies and temperatures topping out in the upper 50s near 60.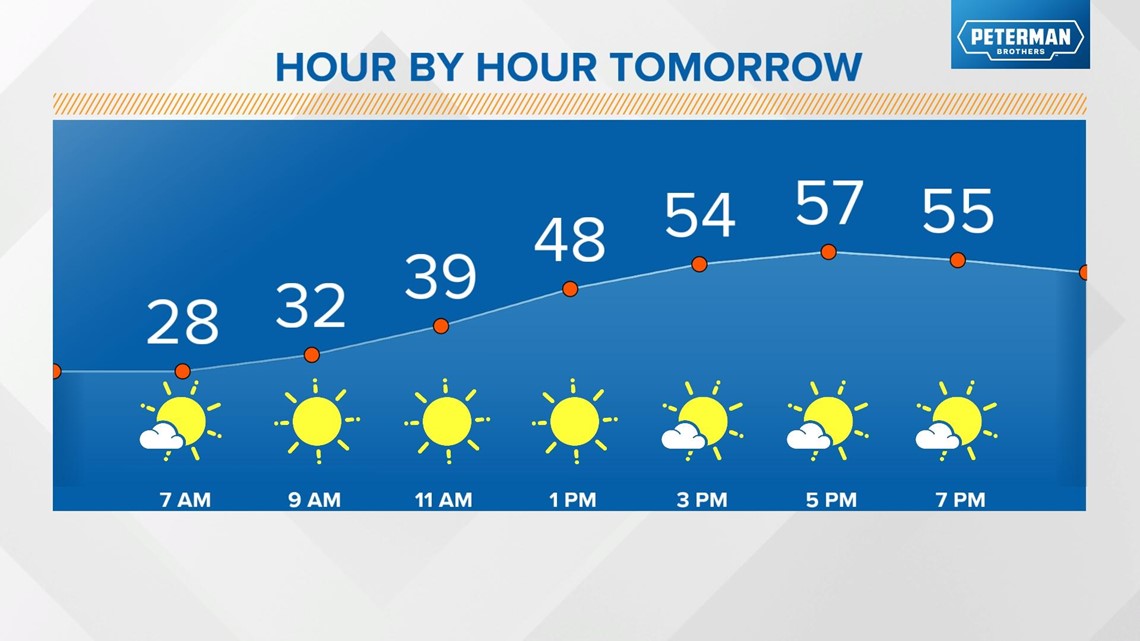 Friday will be a "Weather Aware" day as rain and storms return. Rain will come in waves with the first moving in overnight and continuing through the morning rush hour. Severe weather is not expected with this wave. You'll already notice by Friday morning that warmer air is moving in. Temperatures will start in the upper 40s/low 50s.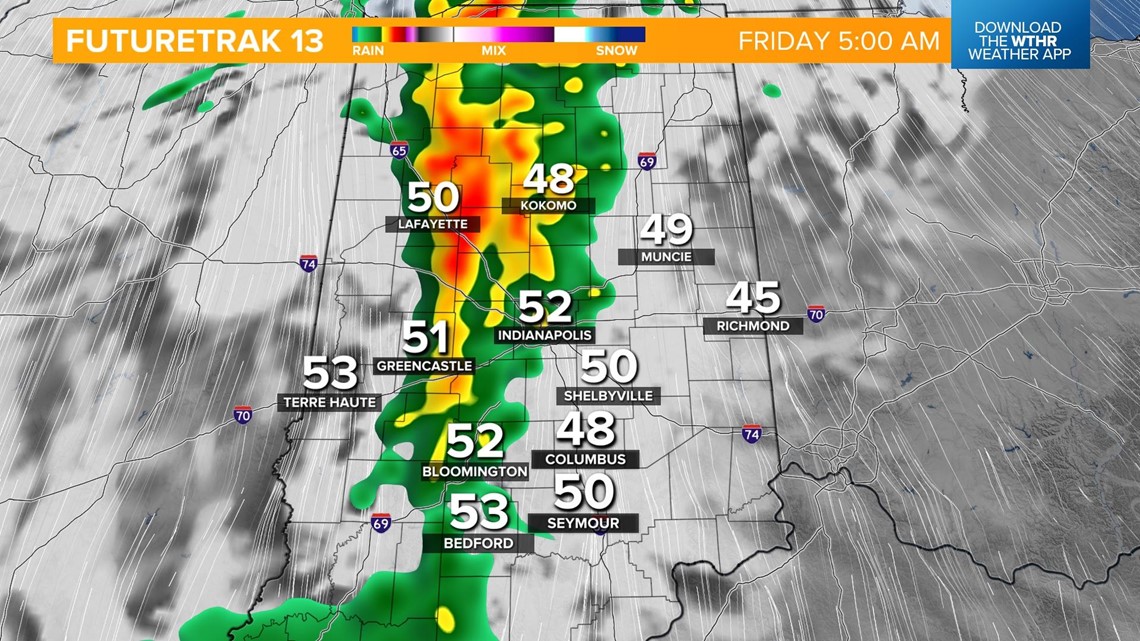 Temperatures will then stay mild Friday, warming into the low 60s as we sit in the "warm sector" of this weather system. A few scattered rain showers will be possible during the afternoon hours ahead of the main passing front.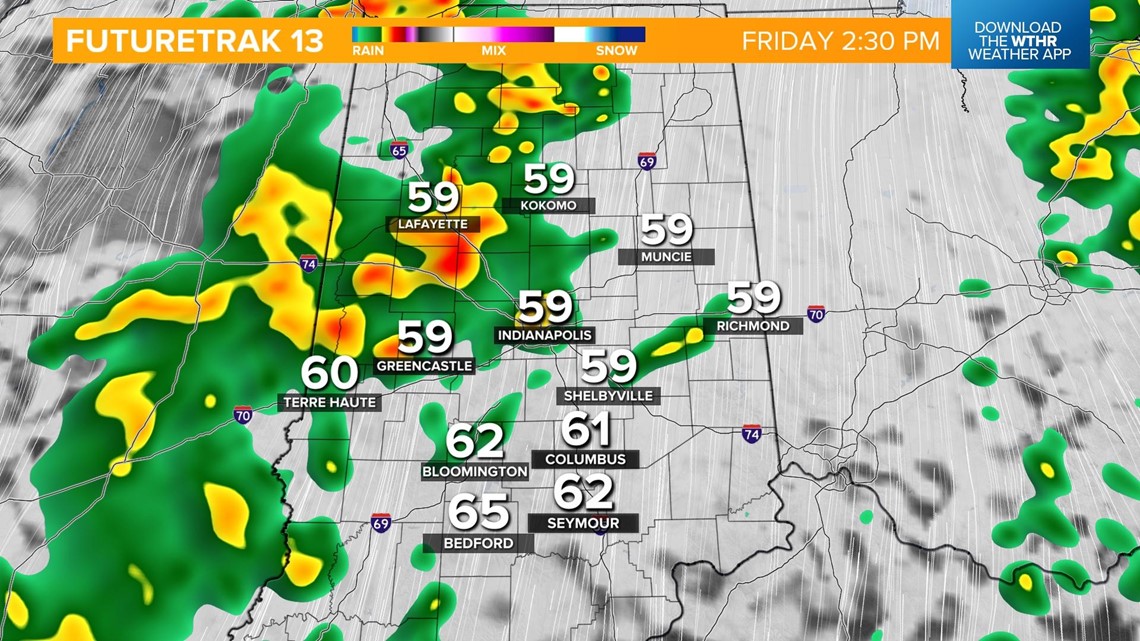 The cold front arrives late Friday into the early morning hours Saturday and could spark stronger storms. The Storm Prediction Center has already placed most of central Indiana under a level 2 of 5 and western parts of the state under a level 3 of 5 for the potential of scattered severe storms. The primary threat would be damaging wind gusts leading to downed branches, trees, and isolated power outages.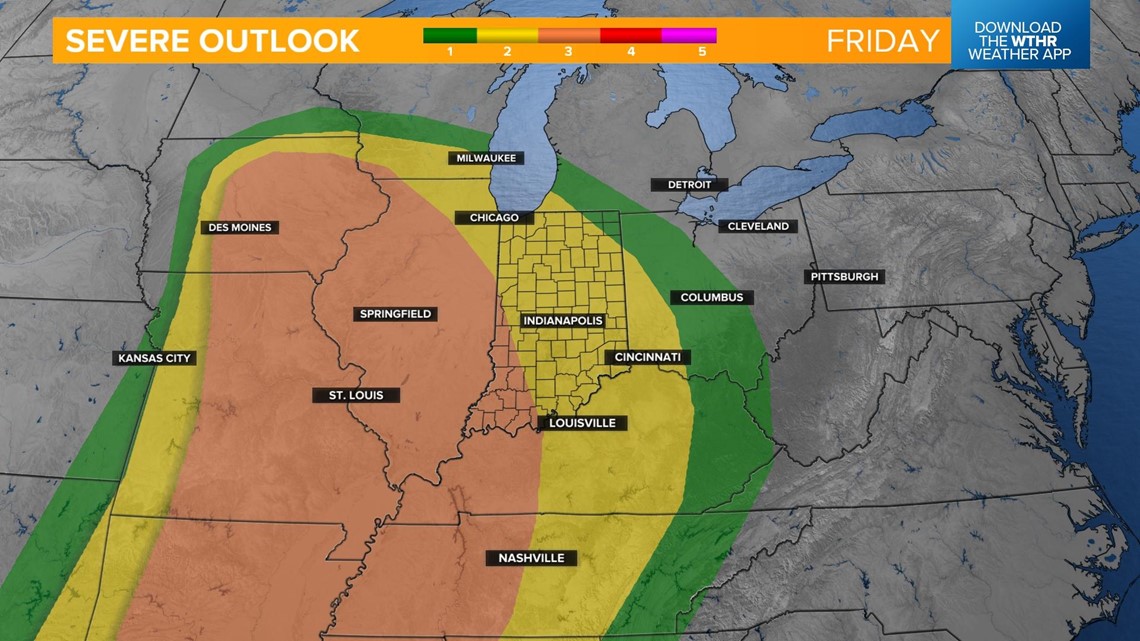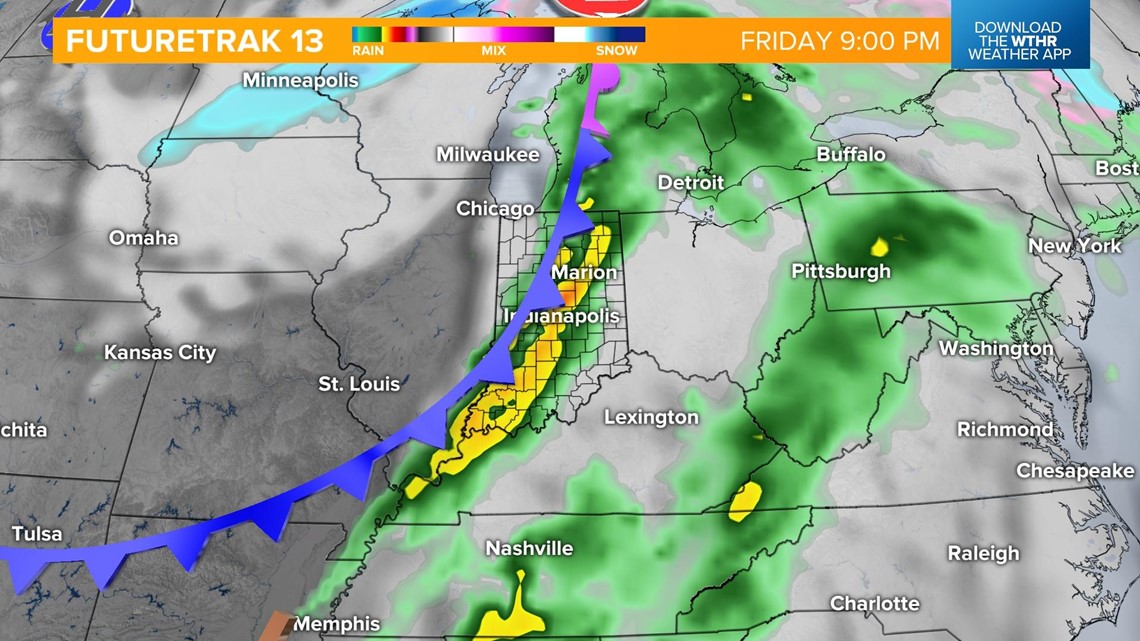 Behind the cold front Saturday morning, expect dropping temperatures through the 50s and into the 40s for the rest of the day. A lingering stray shower will also be possible.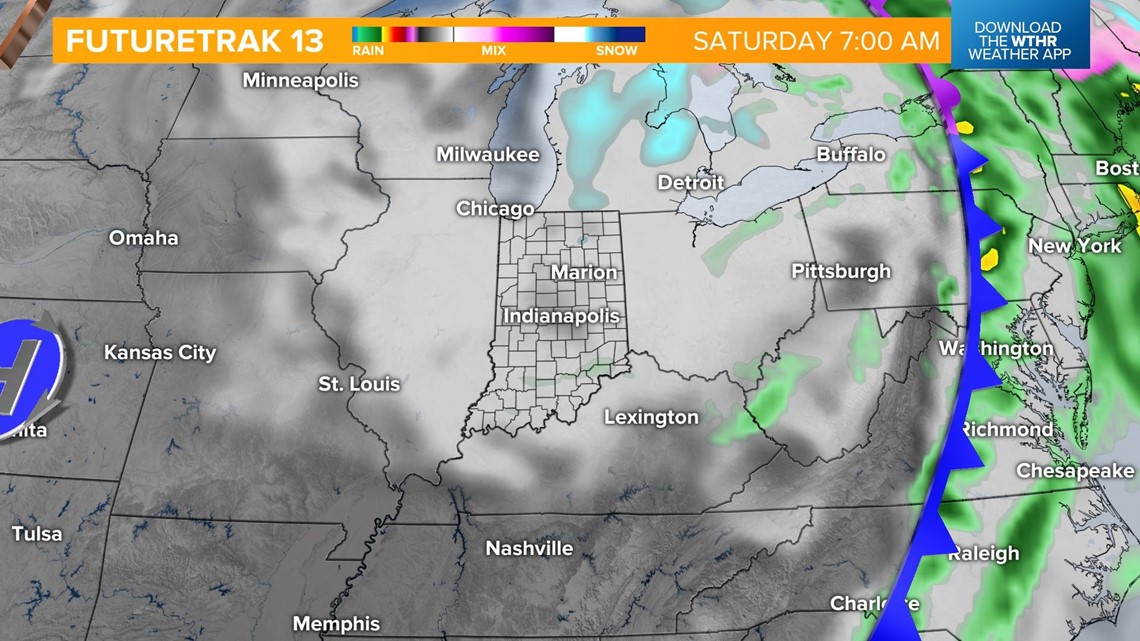 Sunday is the pick of the weekend as sunshine returns and temperatures recover into the upper 50s near 60. A big warming trend takes over to start next week with daytime highs climbing to near 70. There will be scattered rain chances returning to the forecast starting Monday morning.