INDIANAPOLIS — We have one more day with high heat and humidity. Temperatures will soar back into the low 90s this afternoon with a heat index nearing 100. The "muggy meter" stays in the miserable category again.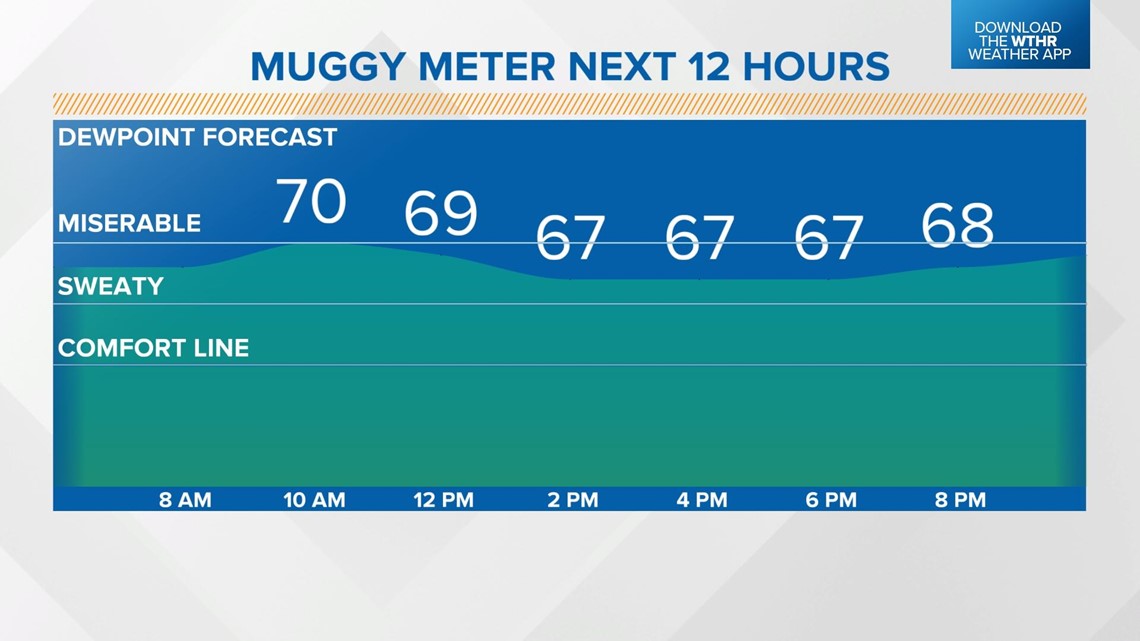 Clouds increase with the heat of the day with a risk of pop-up thunderstorms from 3 p.m. to 10 p.m. Severe weather is not expected but be prepared for brief heavy downpours with thunder and lightning. Evening storms dissipate overnight with a clearing sky. Conditions stay warm and muggy with lows near 70.
The game-changer will be a cold front that pushes through the state Sunday morning. We'll start off rather muggy with drier air building in during the day. While it will begin feeling a lot more pleasant, it'll still be hot with temperatures topping out in the upper 80s. Sunny skies.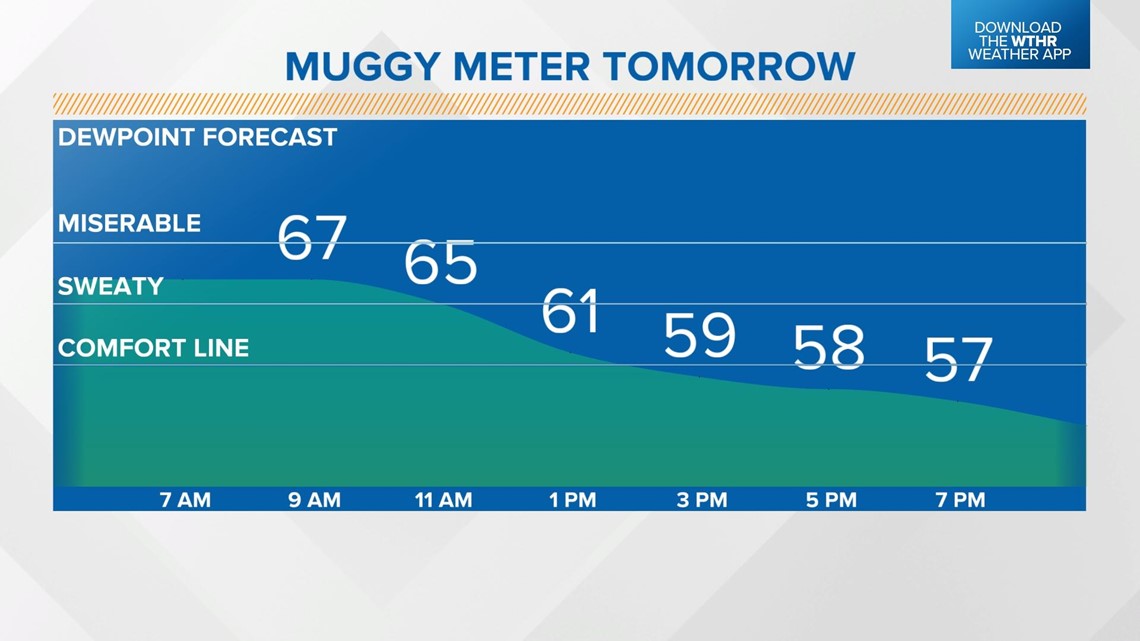 The "muggy meter" continues to drop during the week with pleasant conditions and lots of sunshine.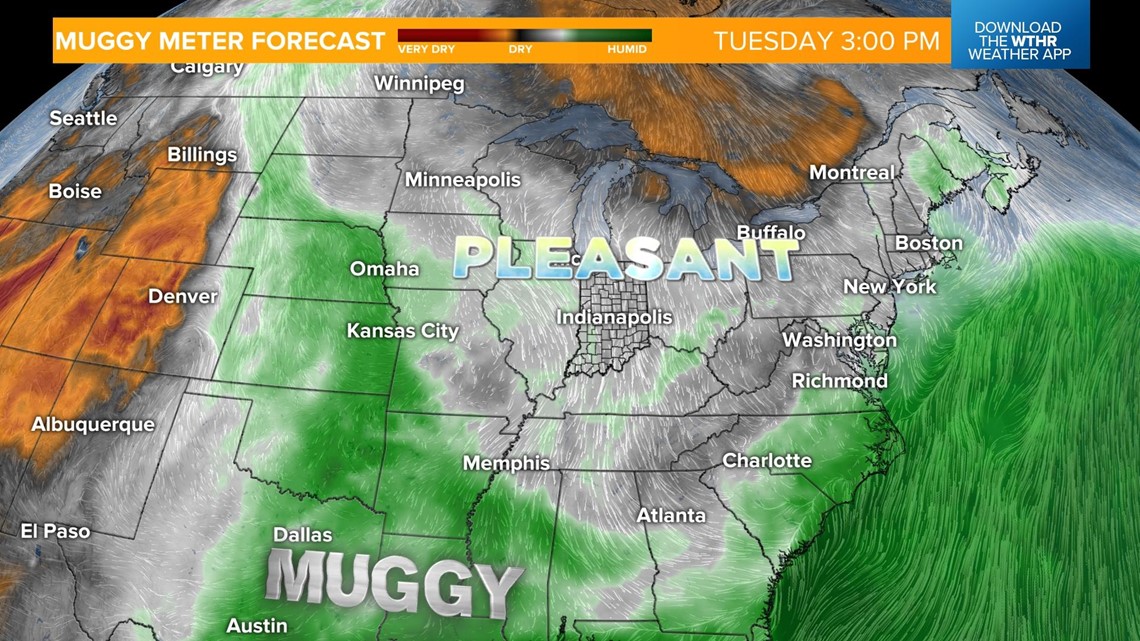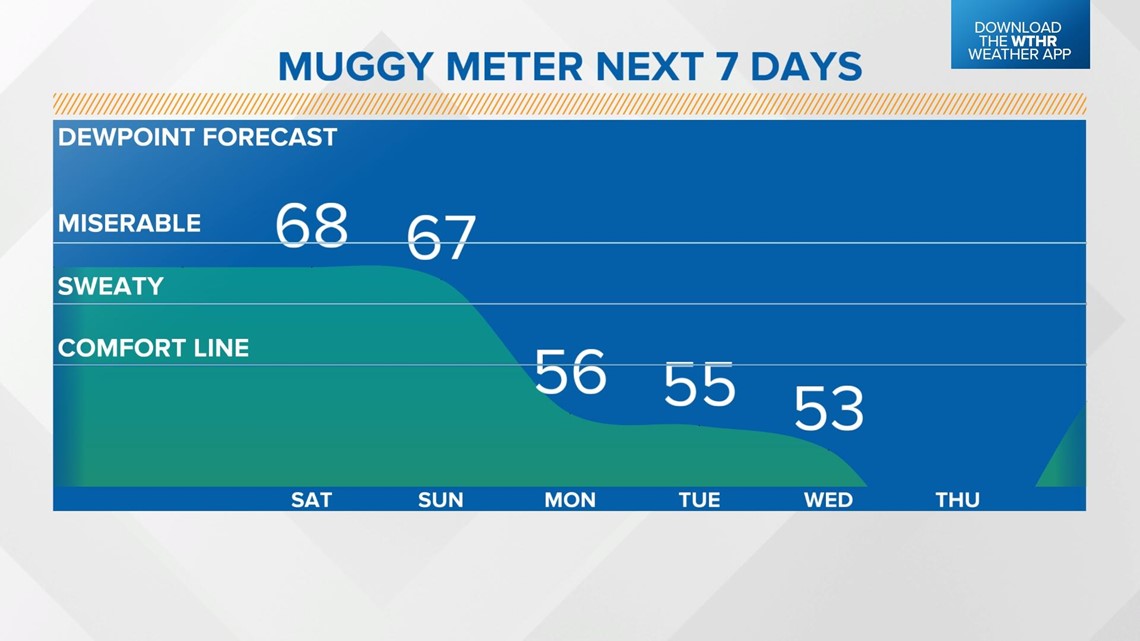 Daytime highs will be in the mid 80s on Monday then in the lower 80s the rest of the week.