It has been a dry month for Indianapolis. Only 1.15" of rain has fallen so far this month and the deficit is over 2.5".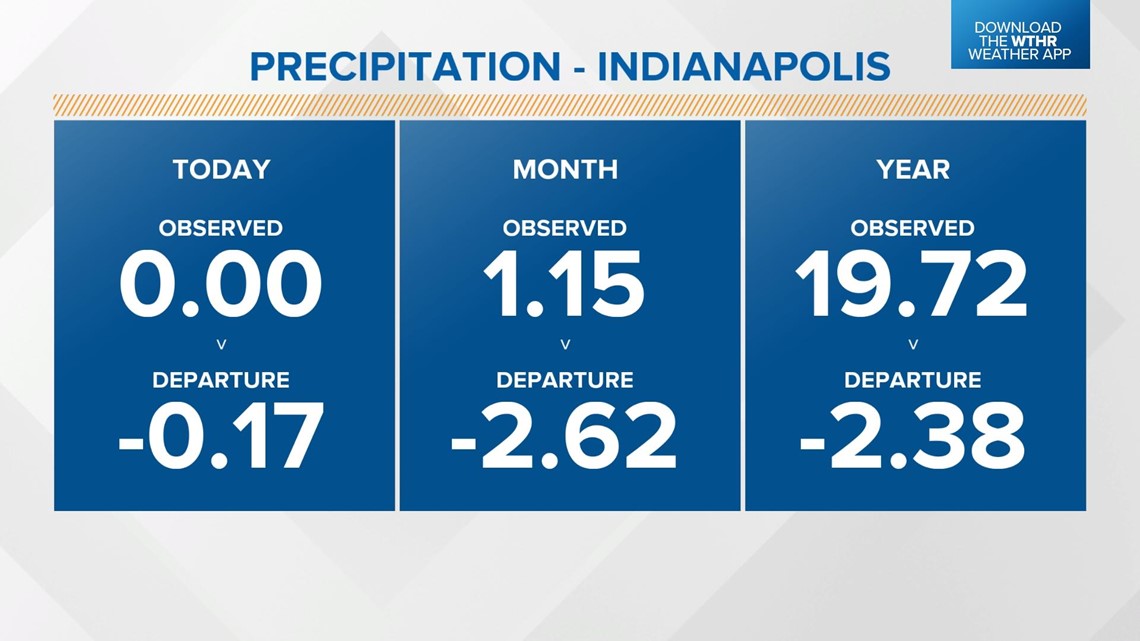 Much needed rain could arrive on Sunday. Isolated showers and storms will develop early Sunday morning.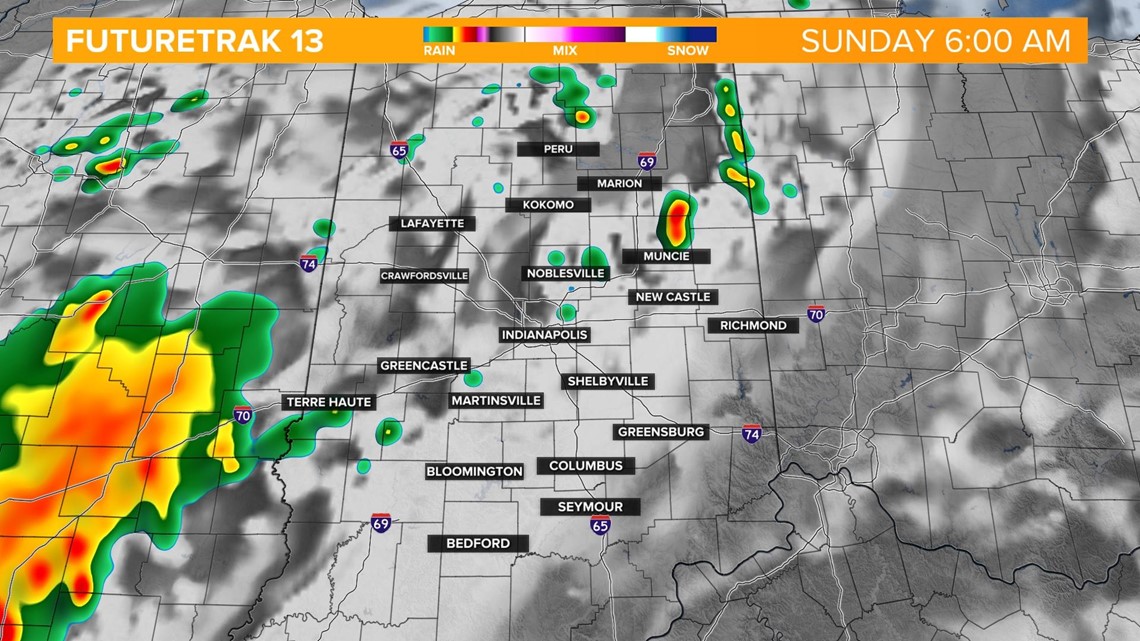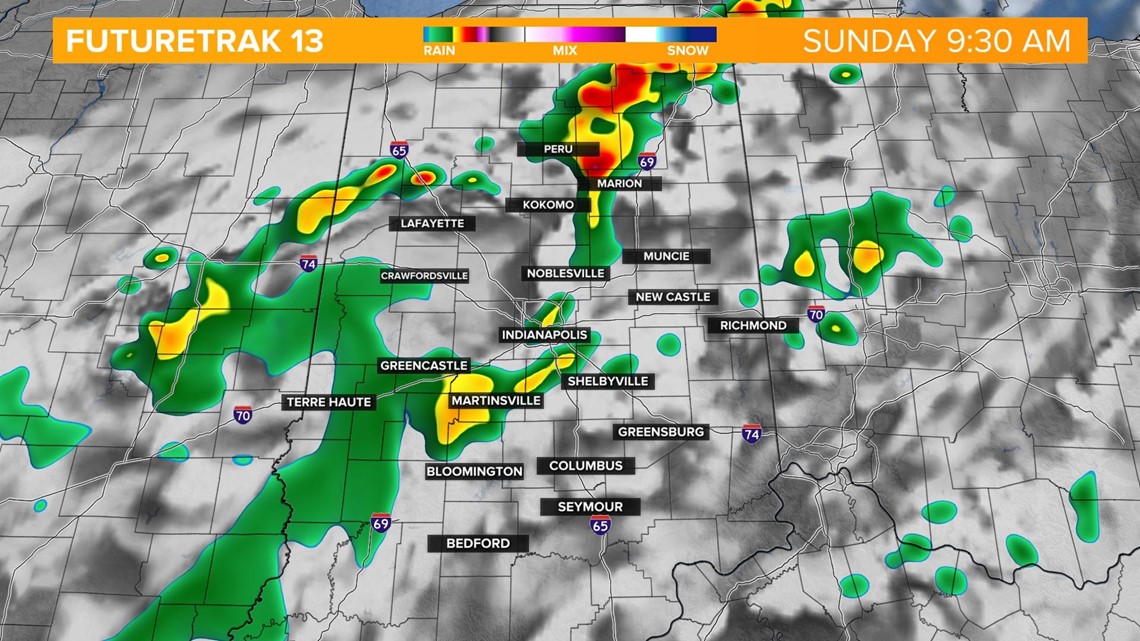 The storms will spread from west to east along a cold front. Most of the storms should be out of central Indiana sometime between early to mid afternoon.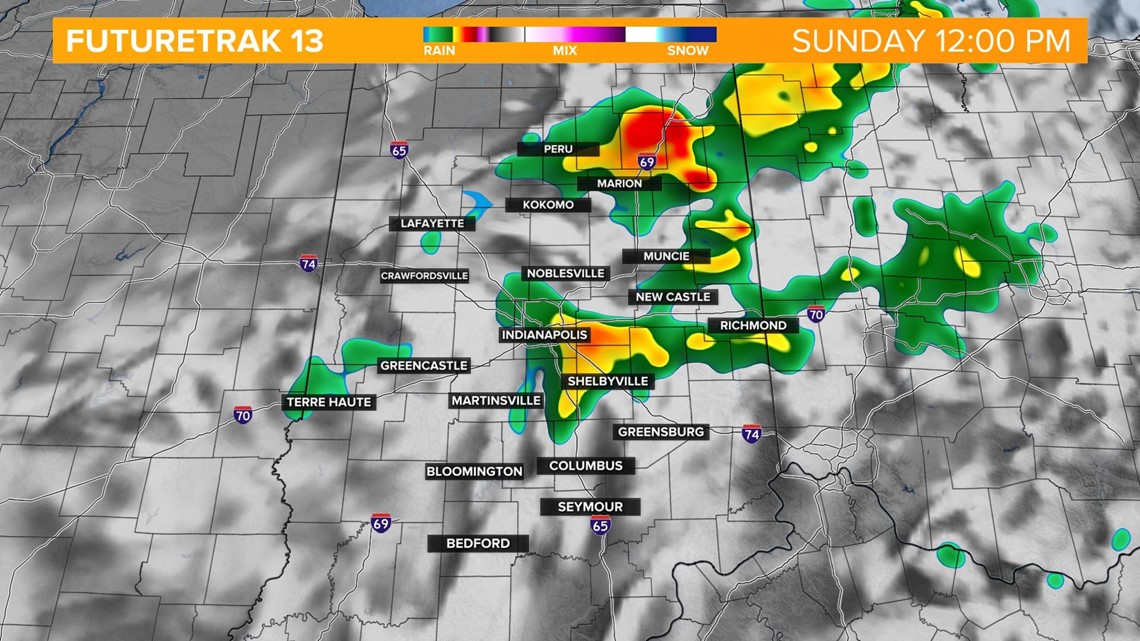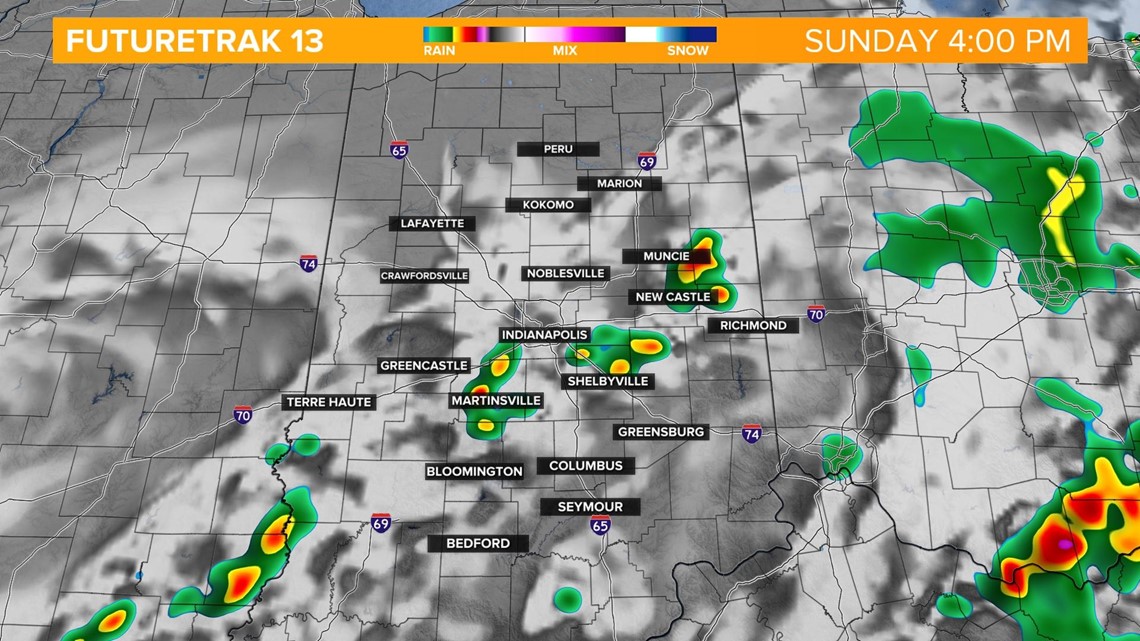 Sunday will be a humid and warm day with afternoon highs in the upper 80s.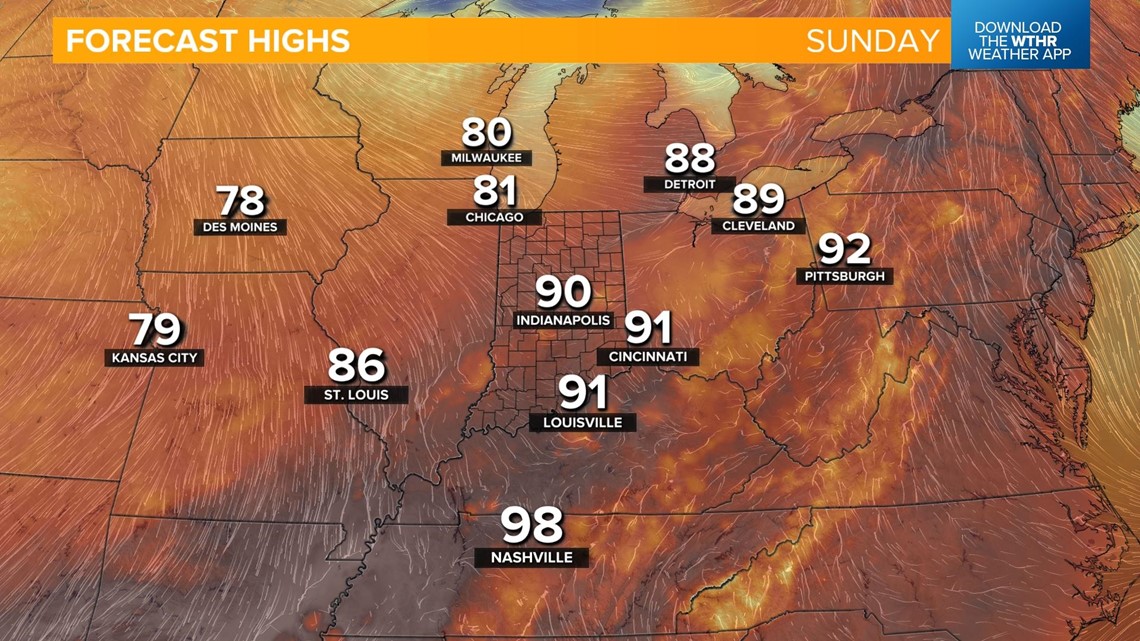 Much cooler air moves in behind the cold front for the work week.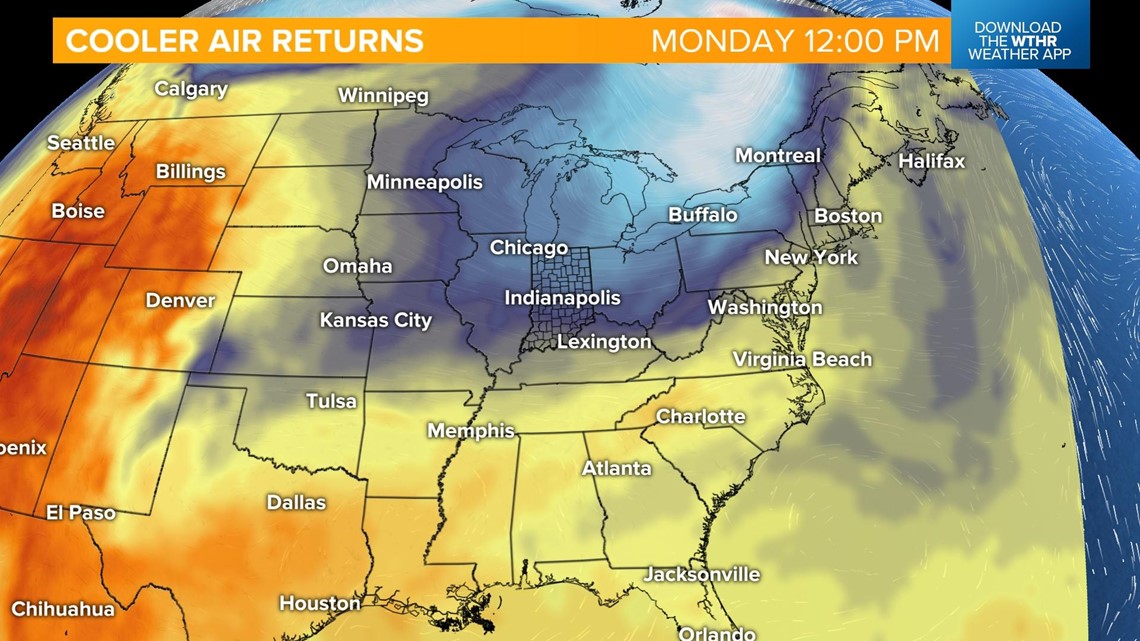 And humidity will fall as well.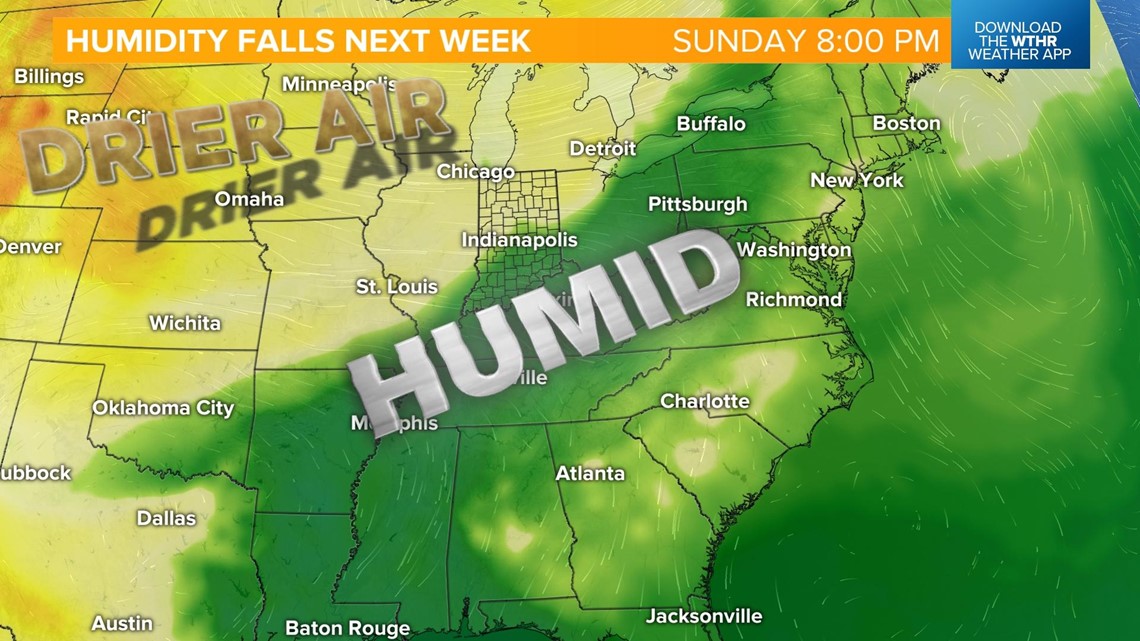 Monday will be less humid with a breezy wind out of the north. Afternoon highs will only climb to near 80°.