INDIANAPOLIS — The heat and muggy air returns briefly today as a warm front lifts through central Indiana. Clouds will increase in the afternoon with a few stray showers possible, especially in the northern tier of the state.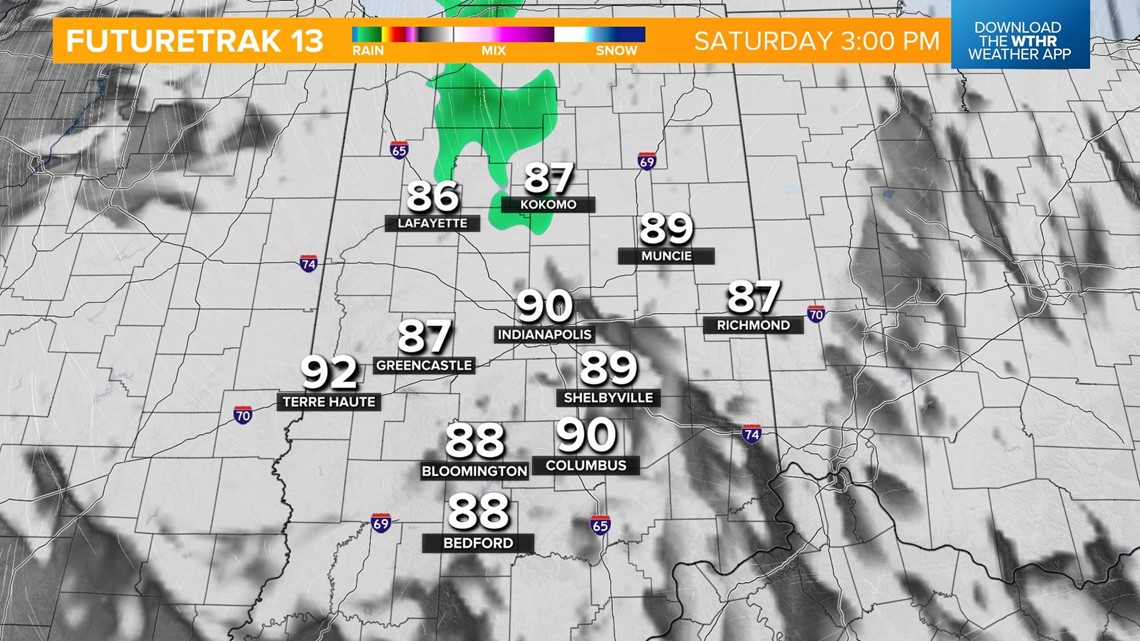 Temperatures recover into the low 90s.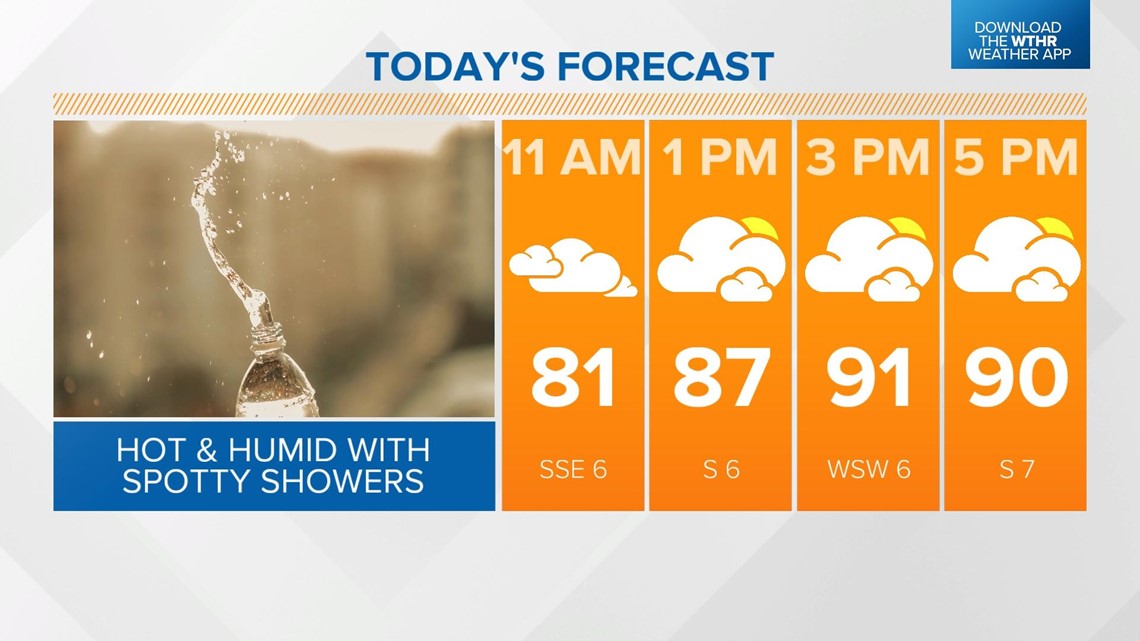 A cold front will spark a line of storms and bring some much-needed rain after midnight Sunday.

Scattered storms will linger during the first part of Sunday.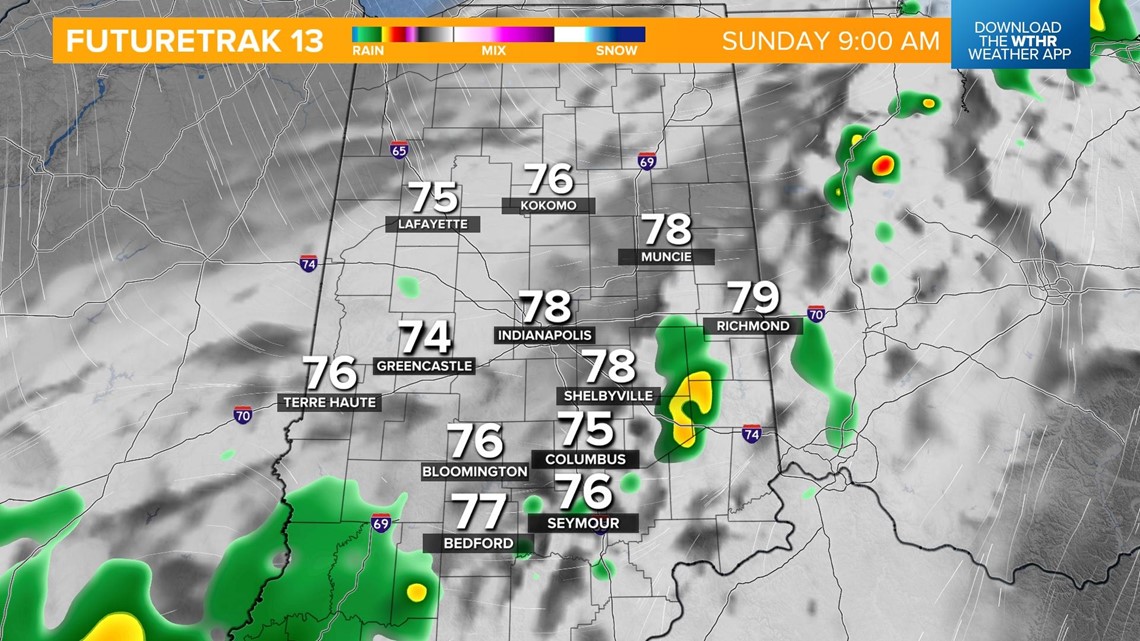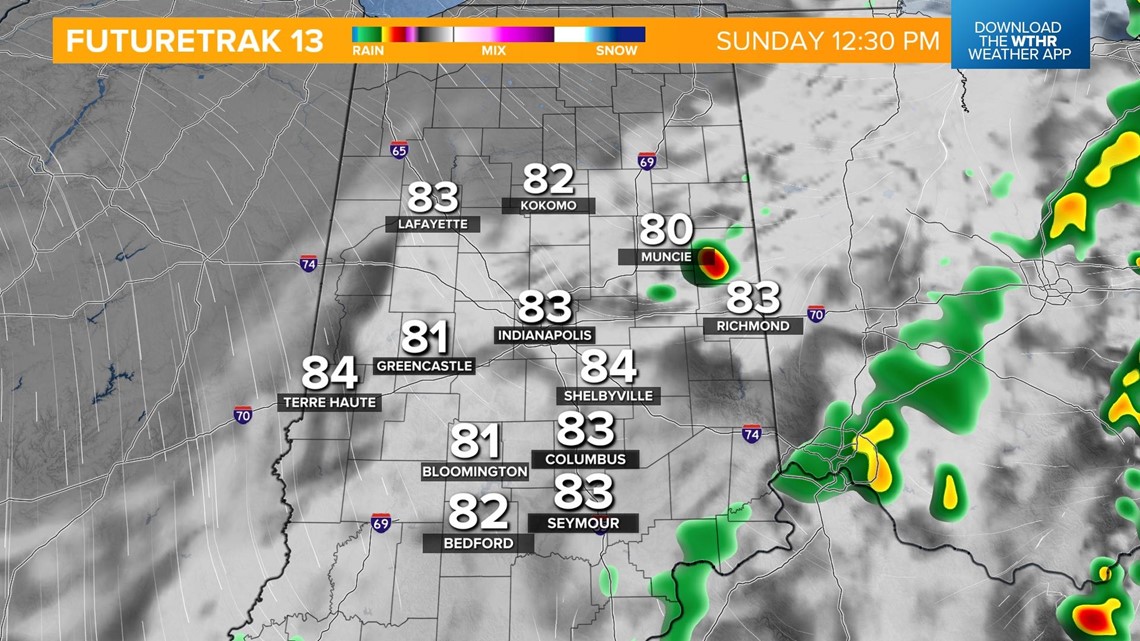 Skies clear in the afternoon with highs in the upper 80s.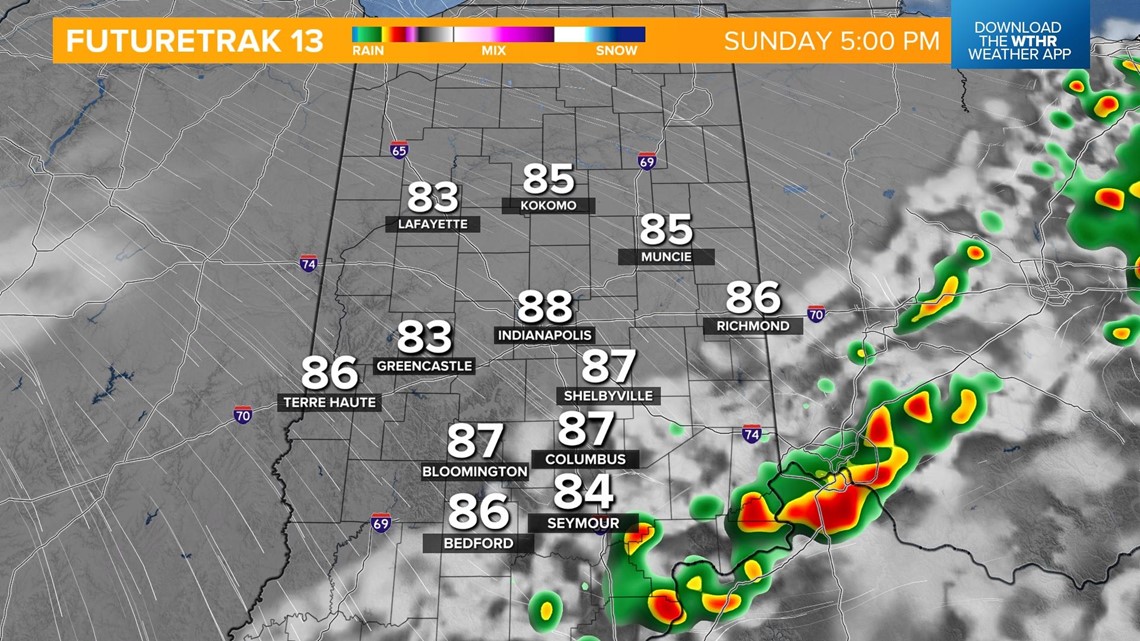 A pleasant set-up begins for next week with dry weather and low humidity. Highs will be near 80 on Monday and will gradually warm back into the low 90s by Thursday.
Our next rain chance looks to hold off until late in the day Friday into next Saturday morning.