INDIANAPOLIS — Hopefully, you took advantage of the weekend sun to get stuff done outside. We're about to embark on an active pattern this week with several opportunities for rainfall between now and next weekend.
No rain tonight but frosty cold under a clear sky and mostly light wind. Lows drop into the mid-20s and you'll be scraping frost in the morning if your car is parked outside.
There will be some sunshine in the morning before an expansion of mid to high-level clouds occurs throughout Monday. Clouds have more bark than bite much of the day, but it's possible by sunset there could be some sprinkles.
Highs creep into the mid-40s despite the overcast.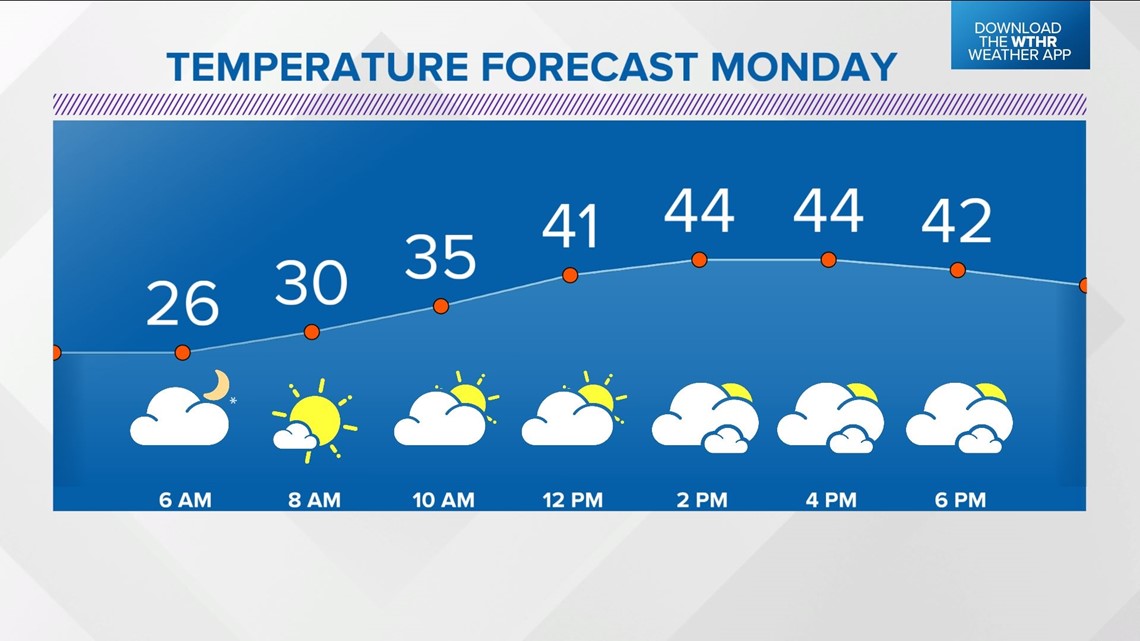 A steadier drizzle and showers emerge toward midnight tomorrow night and will be the first of several bouts of precipitation.
The biggest of the bunch this week comes with a strong storm system Thursday into Friday. For now, it appears we'll be on the warmer side of the storm track.
A widespread rain develops by Thursday evening and becomes wind-whipped as the storm intensifies over Illinois/Indiana.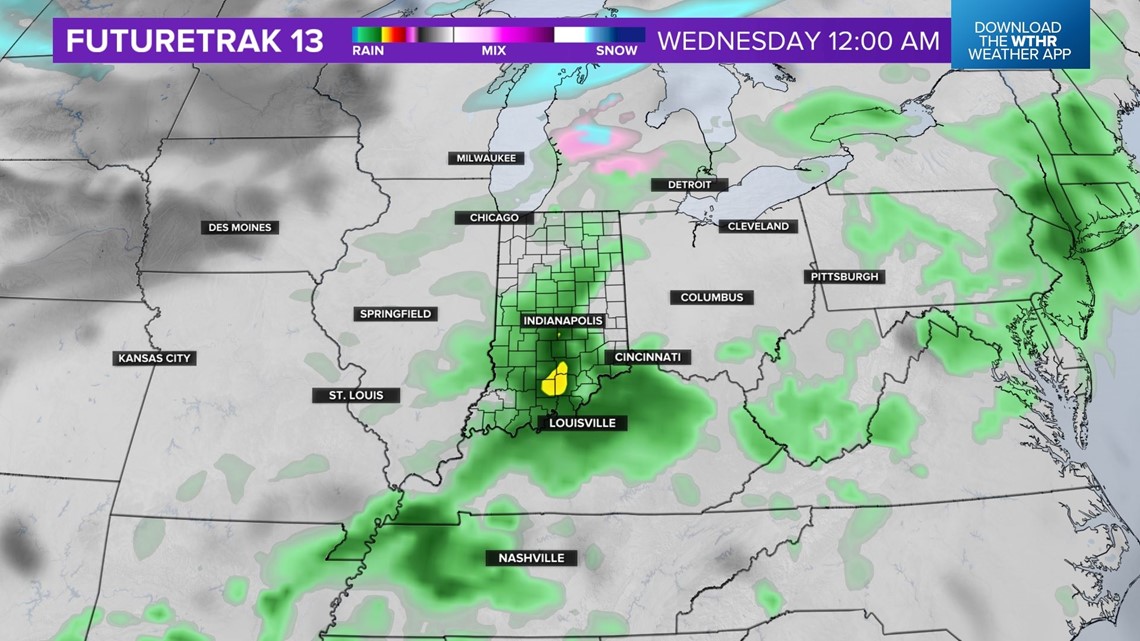 The current storm track places accumulating snow to our north across Iowa/Wisconsin into Lower Michigan.
We expect an inch of liquid precipitation in central Indiana between now and next Saturday, much of which occurs with the late-week storm system.