INDIANAPOLIS — Today will be the third day in a row with highs of 90° or higher. Indianapolis hit 90 on Saturday and 93 on Sunday. The forecast remains hot all week with highs at or above the 90 degree mark through next Saturday.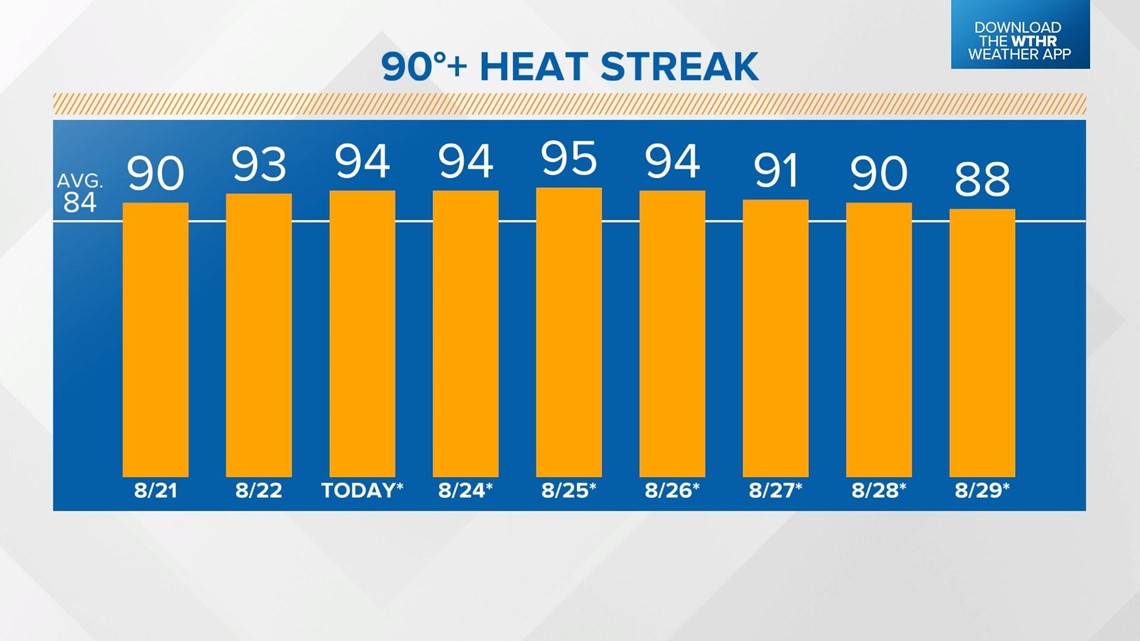 If we do see eight days in a row with a high of 90 or above, it will tie the longest stretch since July 1999. That's 22 years!
So far this year, Indianapolis has had 11 days with highs at or above 90. Last year there were 18 and there are 20 on average.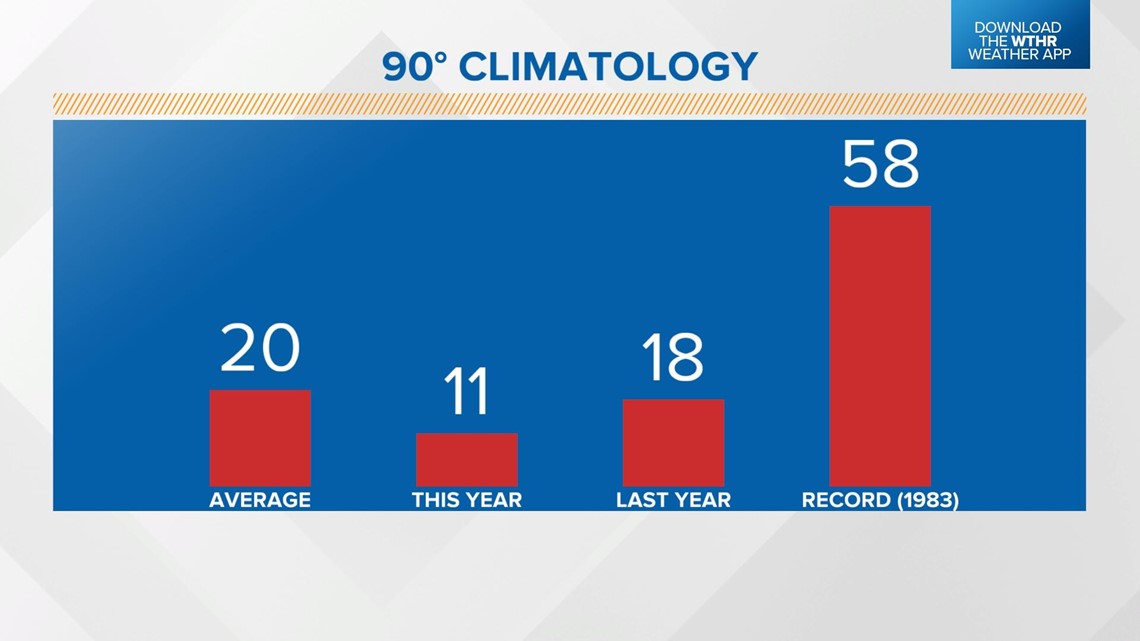 We'll also be dealing with high humidity Monday pushing heat indices into the triple digits. Stay well hydrated, take frequent breaks in the shade or air conditioning, wear light and loose clothing, and remember to check on the pets.