INDIANAPOLIS — The weekend is here and the weather pattern will be dry and mild for the end of July.
Overnight temperatures will fall into the upper 50s tonight. There is a lot going on this weekend from the Indiana State Fair to Symphony on the Prairie and Colts camp. The weather will be great for all of your outdoor plans. It is also a busy weekend at IMS with IndyCar and NASCAR in town.
Expect a mix of sun and clouds on Saturday and Sunday with highs in the upper 70s and lower 80s.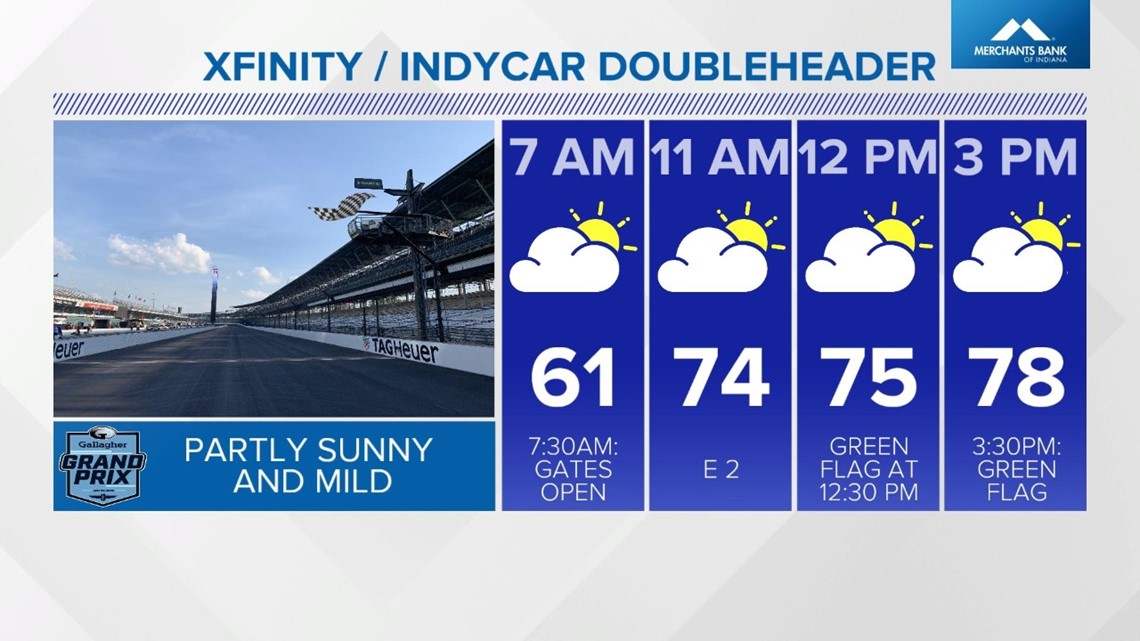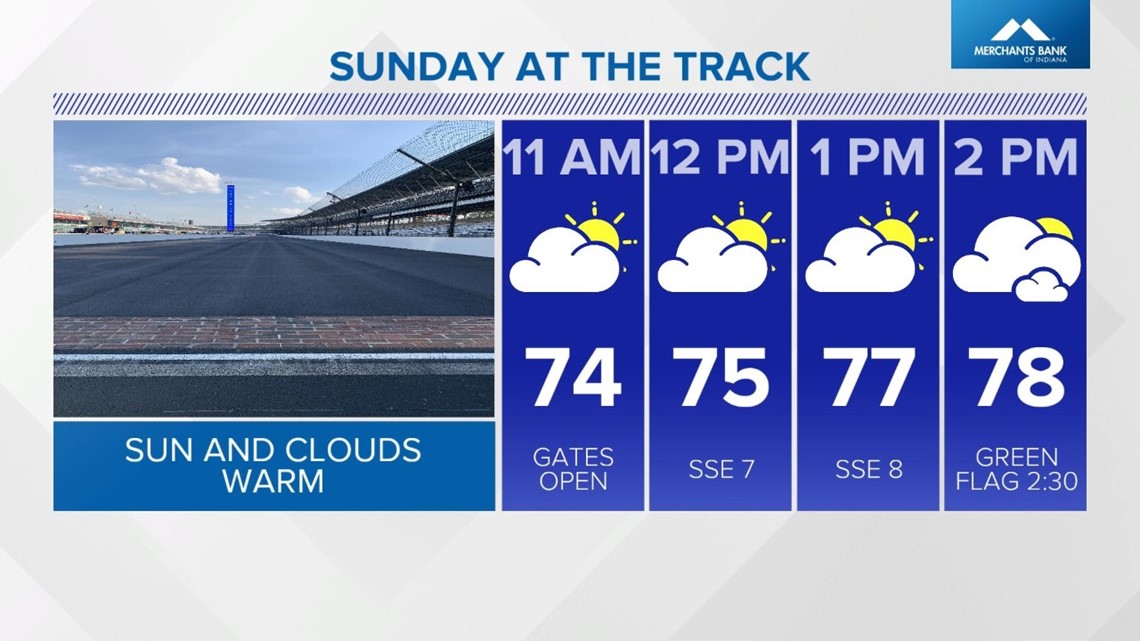 Our next storm chance is on Monday. The big weather story for next week will be the return of 90-degree heat starting Wednesday.